Bento Lunch Boxes with Capri Sun Fruit Crush
If you know me well, you'll know that mealtimes are my least favourite meal of the day as far as the Beans are concerned. I never intended for it to be that way, obviously, but over time Little Bean's dislike for most foods coupled with the boy's tendencies to copy her have resulted in most mealtimes being a very stressful affair.
When Little Bean went to preschool we could at least be confident that she would eat a decent lunch because she liked her packed lunches but when she started at Primary school all of that changed thanks to the 'nut-free policy' at school. The majority of the packed lunch items that Little Bean would eat contained nuts of some description, even if only a trace so suddenly her lunchbox was very sparse.
Now that Beanie Boy is at school we tried starting him off on free school meals but after reports from his teachers that he was barely eating a thing each day we have decided to give him packed lunch for half of the week if he promises to try some of the hot food the rest of the week.
Being a fan of Instagram and social media, there is one thing which has increasingly caught my interest (and Pinterest) over recent months and that's 'Bento style' lunch boxes. A bento lunch is a compact, balanced, visually appealing meal packed in a box. Type in 'Bento Lunch Box' into the search engine and you will be flooded with ideas for great packed lunch ideas for your kids (or yourself if you're so inclined).
For the ultimate guide to the best Bento Boxes pop over to Lifestyle Queensland.
Packed Lunch Love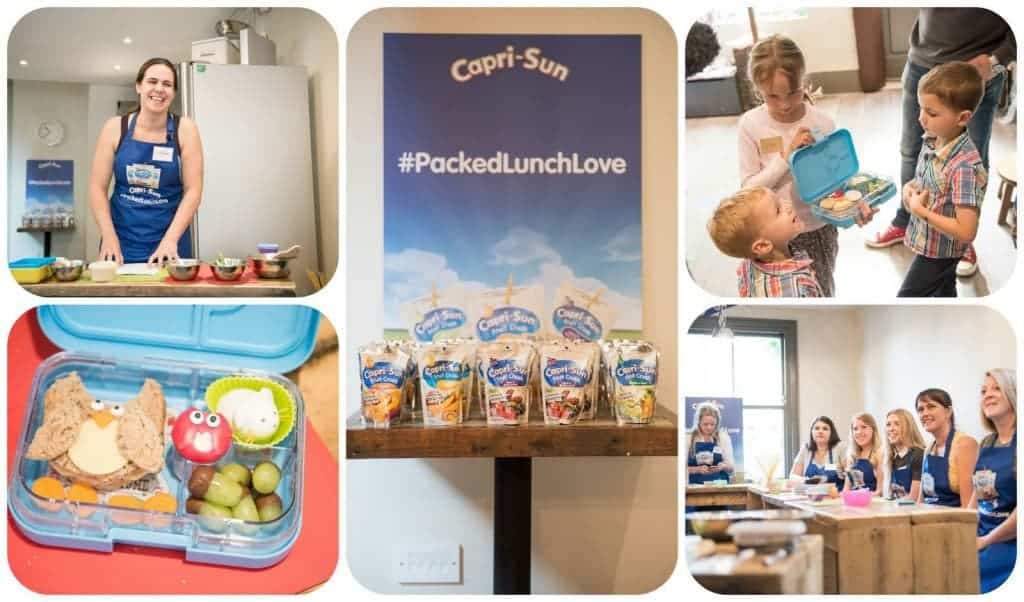 A couple of weeks ago, Daddy, the Beans and I hopped on a train down to London to one of our favourite haunts, Maggie & Rose in Kensington as guests of Capri Sun Fruit Crush who were putting on a #PackedLunchLove workshop for a group of likeminded bloggers and their families. Whilst the Mums had a crash course in Bento Lunch Box with Grace from Eats Amazing who says that she really LOVES making Packed Lunches and considers it a hobby. She even admitted to making herself the odd Bento Lunch box just because she can!
Packed Lunch in 5 Minutes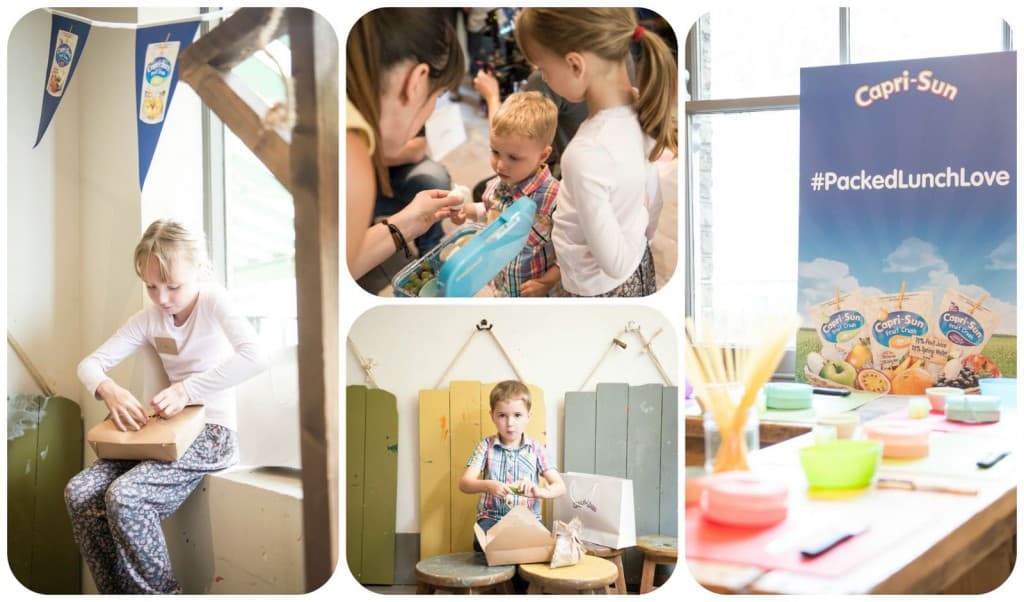 Grace showed us that with just a little bit of creativity and surprisingly little time (Grace managed to prepare a whole packed lunch in less than 5 minutes – we timed her) you can create fun, healthy and visually appealing lunches which kids will want to eat. It's like creating a picture in a lunch box with lots of small pieces which are great for picking and eating whilst chatting with friends across the dinner table.
Don't forget the drink!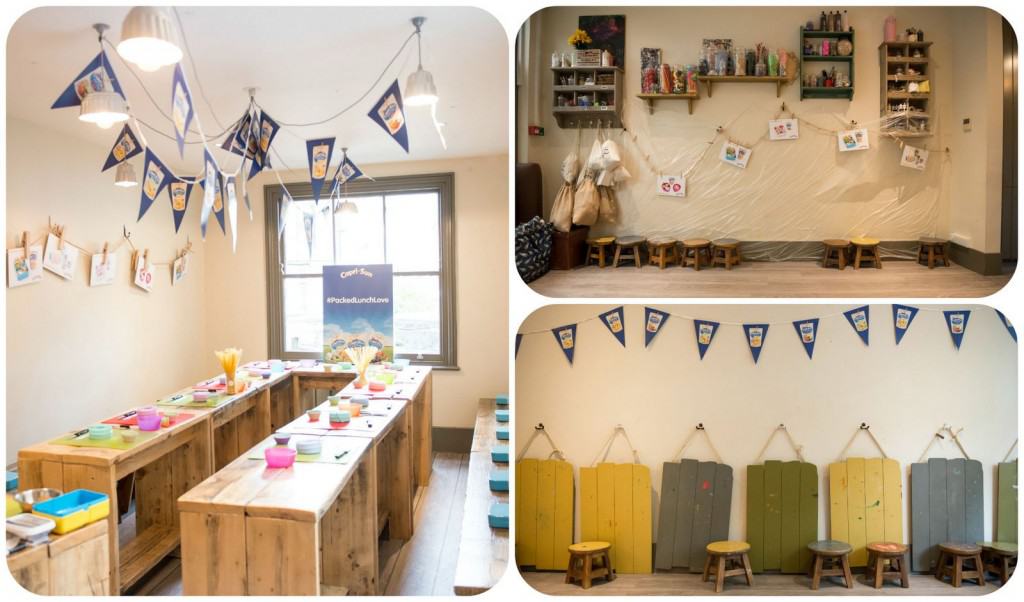 One thing which Little Bean often used to complain about with her packed lunches was that she had soggy sandwiches after her drinks bottle had leaked again in her lunch box . . . there's nothing worse than soggy sandwiches is there?! If you throw in a Capri Sun pouch you can be sure that your sandwiches will remain unharmed AND your child will be getting a healthy drink made with 75% fruit juice and 25% water.
Messy Play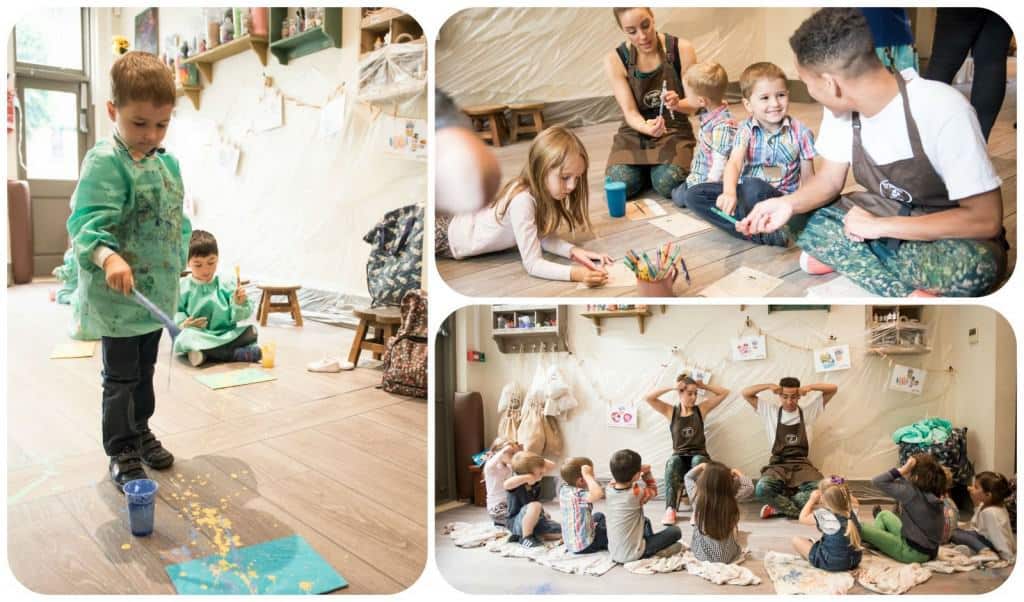 Whilst the other Mums and I were busy making 'lunch', the Dads and the children were busy in the front room of Maggie and Rose getting messy and having lots of fun (although I think in Daddy's case he was having kittens about the amount of paint the Beans were wearing for the remainder of our day in London).
Maggie & Rose Kensington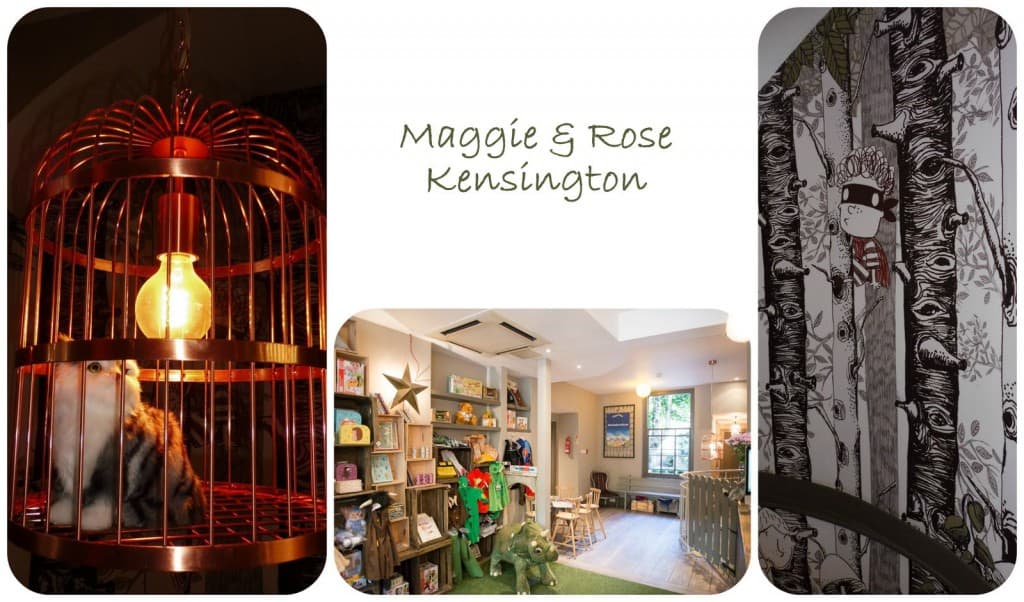 This was our first visit to Maggie & Rose since it's facelift and extension and boy were we impressed. The changes have made a BIG difference to what was already an amazing place for children and families. The staff as always were amazing with the children and we all left with big smiles on our faces and healthy food in our tummies, what more could we ask for?! Well, for Little Bean to have eaten said 'healthy lunch' too but we can't have everything!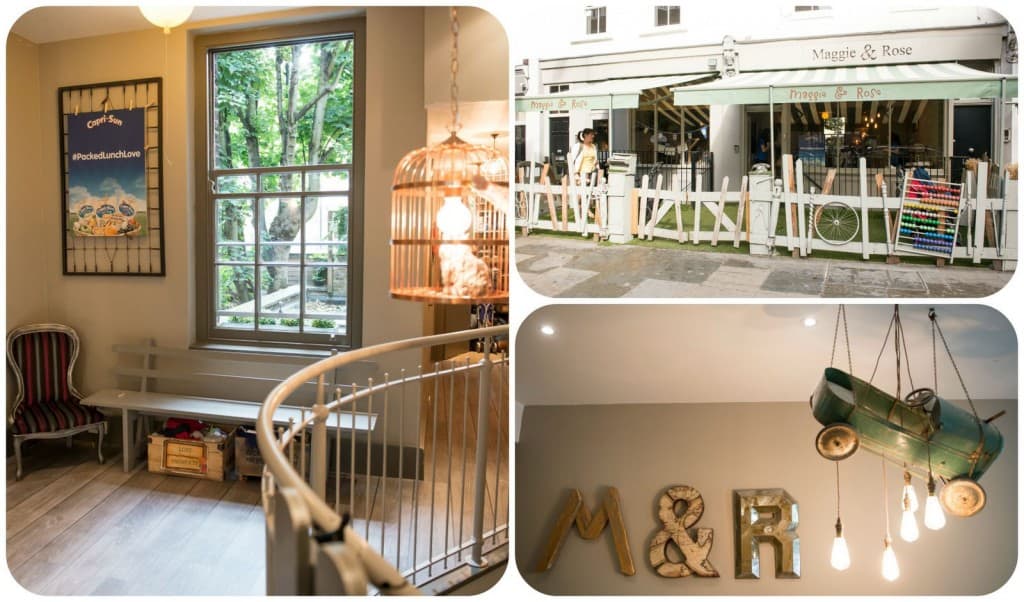 DISCLAIMER: We were invited to London as guests of Capri Sun Fruit Crush. Our travel expenses were paid and we received a goody bag at the end of the event. All words, images and opinions are my own and may not be copied without my permission.