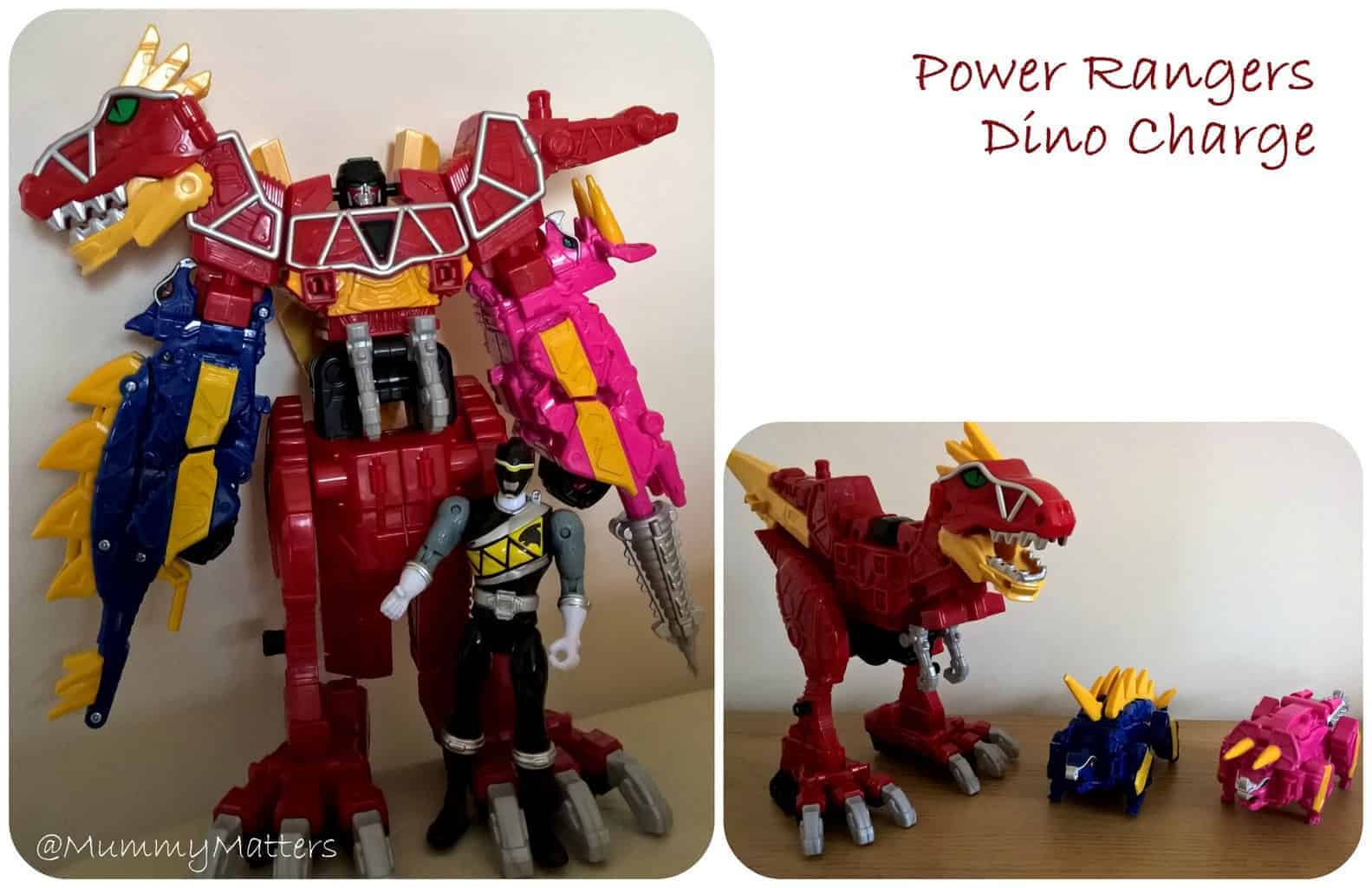 Power Rangers Dino Charge
Back in the Summer holidays a parcel arrived on my doorstep which I knew would excite Beanie Boy, it had Power Rangers tattooed all over the box so it left little to the imagination of what was residing beneath the taped box lid. Beanie Boy excitedly opened the box to not only find the Black Power Ranger he had been nagging Mummy for but also a Deluxe Dino Charge Megazord as well as other Power Rangers goodies, it was as though his birthday had come (mega) early!
Beanie Boy discovered Power Rangers when I joined Netflix and he has been hooked ever since, I have lost count of the number of Power Ranger figures he has. His collection also includes a Green 'headless' Power Ranger after he swallowed the head in a bid to become a Power Ranger himself?!
So the latest installment in the Power Ranger series is Power Rangers Dino Charge which has been on TV screens since the start of September. The new series sees the Power Rangers use their dinosaur spirit energy to charge up their dino-fueled swords, blasters, Zords and Megazords to save the world once more.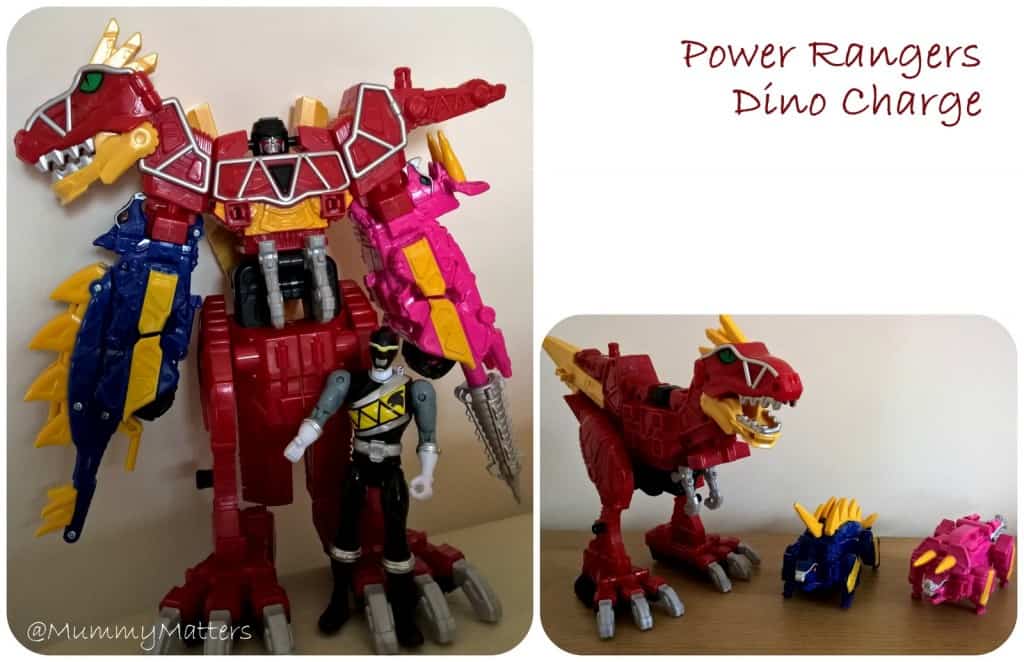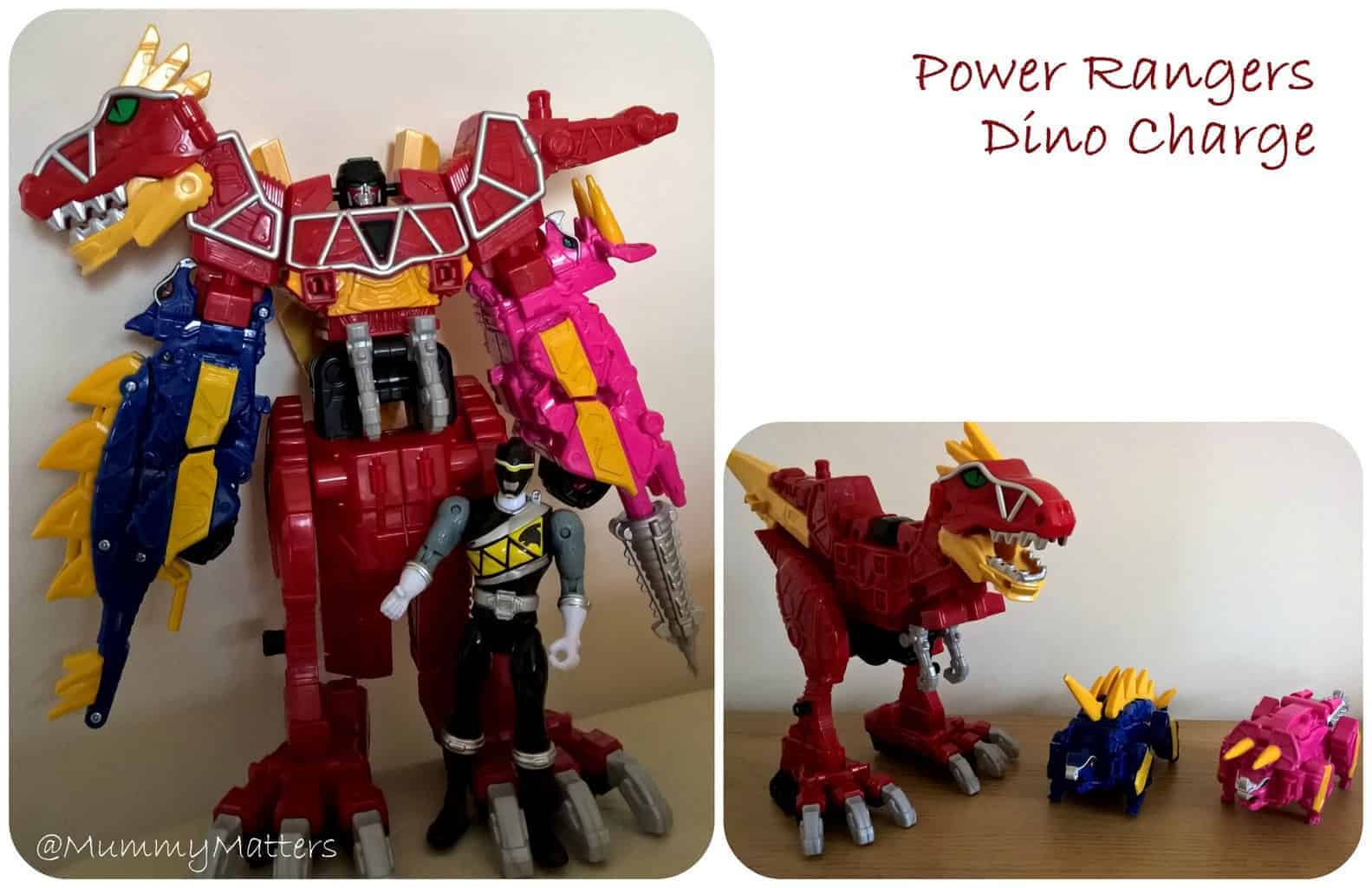 The new 12.5cm action figures each come with their own battle ready accessory and they are fully poseable for awesome action replay. Beanie Boy completely loses himself into the world of Power Ranger when playing with his figures, I almost need to be in his ear in order for him hear me when I am talking to him.
When Beanie Boy first laid eyes on the Deluxe Dino Charge Megazord, his mouth dropped open as he released the word "WOW". He couldn't quite figure it out himself though so I had a little play with it and then explained to him how to put all the components together to make the one big Megazord and how to take it apart to make three smaller Dinos. Beanie Boy thought this was amazing, especially since he had just been watching Transformers, so he made the connection that this was "a bit like Transformers too".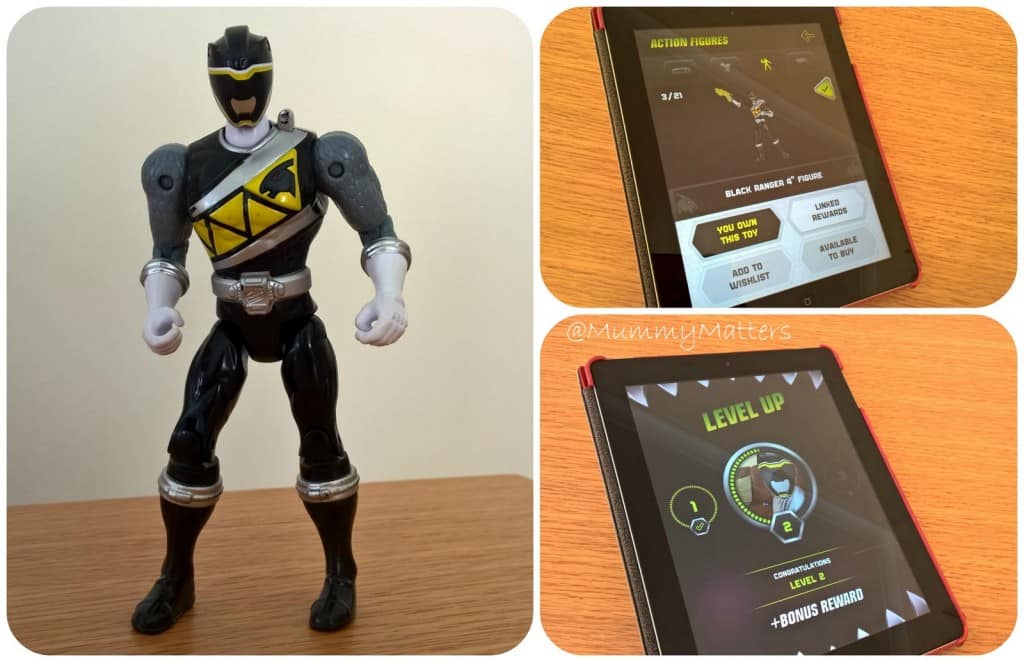 Also in the box we received 'Dino Chargers' to charge-up role play. We downloaded the App to the iPad and attempted to scan in the QR code on the Dino Charger but unfortunately our scanner is a little bit hit and miss since our iPad is so old. This meant we were unable to get this aspect of the app to work but I've been told it enables you to scan your charger into your collection and then morph yourself into your favourite Power Ranger and battle. The iPad app also shows you all the other figures and toys available, you can even build a wishlist. Beanie Boy just basically went through and added all of them to the Wishlist but he can dream on!!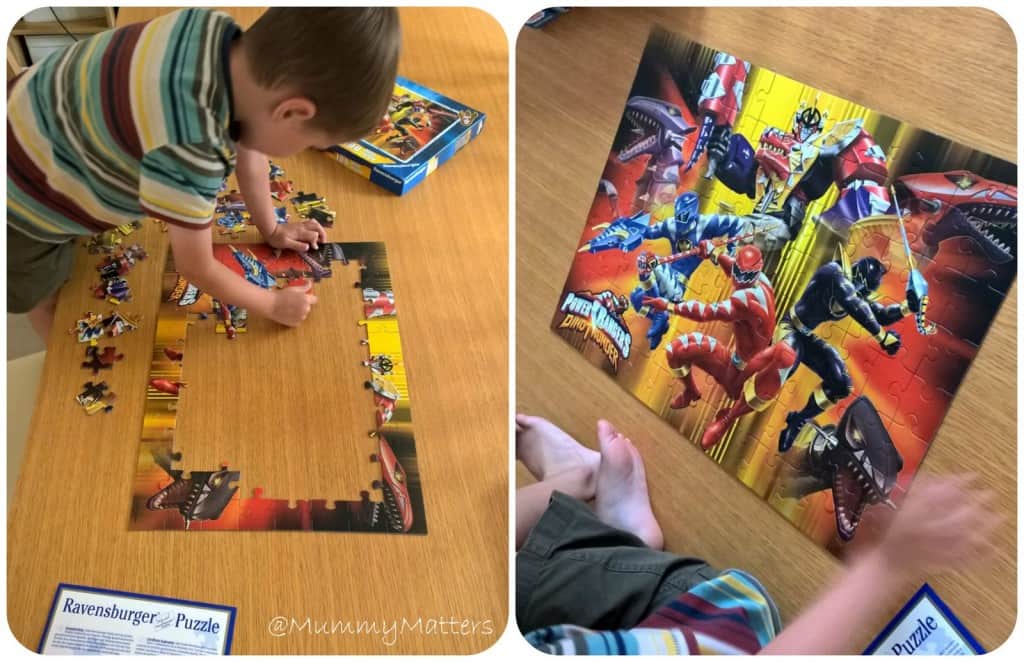 Playing with the new toys fired up Beanie Boy so much he dug out one of Curly's old Dino Thunder puzzles to have some extra Power Ranger fun with.
For more information about Power Rangers or to link up with likeminded people check out Bandai on Facebook or follow them on Twitter.
DISCLAIMER: We received a selection of Power Ranger toys and magazines for the purpose of this post. All words, images and opinions are my own and may not be copied without my permission.