Calling all superheroes and villains! Queensgate's Superhero City comes to Peterborough
Whether you're batty about Batman, in a spin with Wonder Woman or a trickster like The Joker, Superhero City is the place for you, and it's coming to Queensgate Shopping Centre this half term.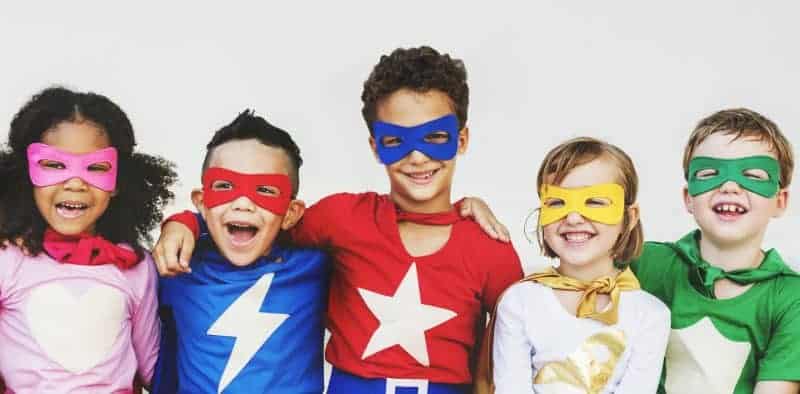 On Thursday 15 February, bring your little superheroes (and villains) on an adventure to the metropolis of Superhero City, where all the goodies and baddies of the superhero world have fun. Join The Joker and his cool sidekick Superpup to test your super magic powers and become a master of disguise and make your own cape and mask. Or visit Wonder Woman at the Beauty Academy for a marvellous mini makeover; Superhero City has something for everyone this half term.
Want to find out if you have what it takes to be a real superhero? Join the Superhero Games Academy where only the steadiest hand can beat the giant buzzer, use your super strength to steer the wrecking ball challenge, learn to move like a superhero in Supergirl's Dance School, and know when your number's up at the Batman Bingo.
Packed with games, workshops and fun for the whole family, this free event is open to all at half term from 11am until 4pm. Head of Marketing and Commercialisation at Queensgate Shopping Centre, Laura Chandler said: "This is the first of many events for the year at Queensgate and we know it's going to be a super one! Superhero City is perfect for girls and boys to have fun at half term and a great excuse to dress up as your favourite goodie or baddie and spend time with the family."
The fun doesn't stop there. The Joker and his team also invite little ones to pose for a photo by popping through the hero peep holes, solve the super tricky star puzzle, dress up and take on the world, help find the villain game and follow the Kryptonite Trail to win some super prizes.
Queensgate's Superhero City is free to join in and is on Thursday 15 February from 11am until 4pm.