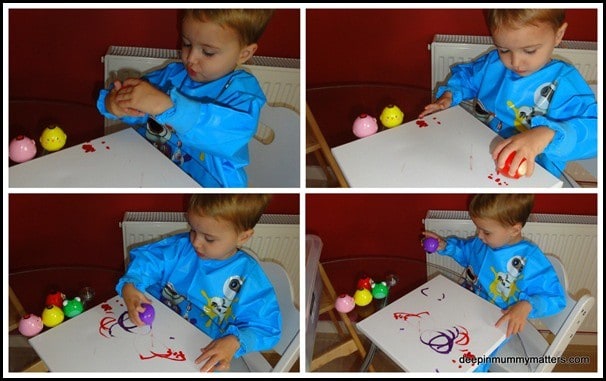 Beanie Boy's masterpiece
As many of you will know my baby, my Beanie Boy turned 2 years last week (where does the time go?) and so mark the occasion, yes we held a party but I also got my little man to paint his birthday canvas as I do with the children each year. I love the little art collection that I have developing and hope to keep this up for as long as the children are willing to participate. I hope that one day I have will have a lovely blank wall in my house that I can adorn with all their prints as a reminder of each stage of their development.
This is Beanie Boy's latest masterpiece and I absolutely LOVE it! I love the colours he has chosen, I love the movement in his brush strokes, I love it because he created it . . .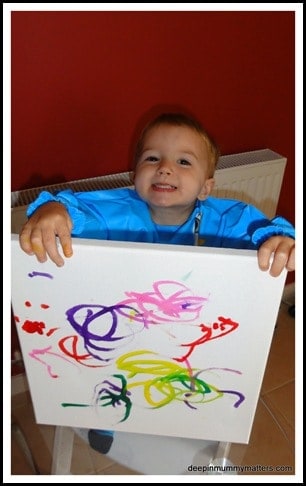 He was having so much fun with this artwork, he went on to create a few other pictures for Nanna, Nanny & Grandad and Daddy. The one thing I have to share with you though which really makes me chuckle is when Beanie Boy does any kind of artwork, he likes to use different mediums for his creations; the little hand-held Crayola paints above, a traditional paint pallet with a brush and water, crayons and his favourite sponge printing with squeezed paint. Nothing funny about that? Well there is when you consider that as he runs out of paint he always asks for "more sauce please Mummy". No matter how many times I tell him "it's paint sweetheart" he tells me "no, sauce Mummy!". That's my boy!!