Barbie Malibu House
If I had come downstairs on Christmas morning when I was a little girl to find Barbie Malibu House waiting for me, I would have been one very happy girl! My Mum always found me the best presents every year for Christmas so I can't complain but Barbie's houses have come a long way since my childhood.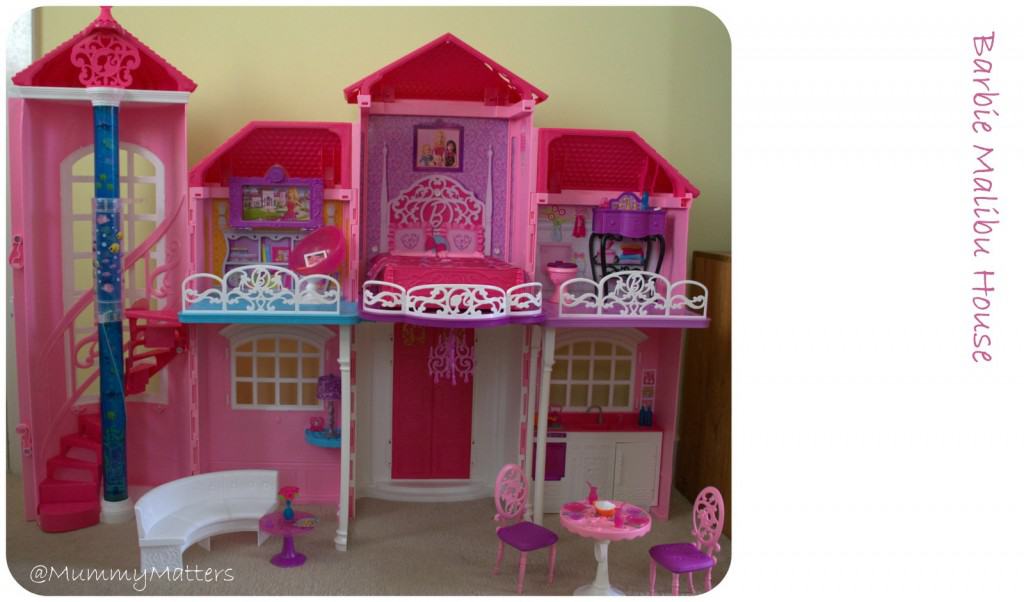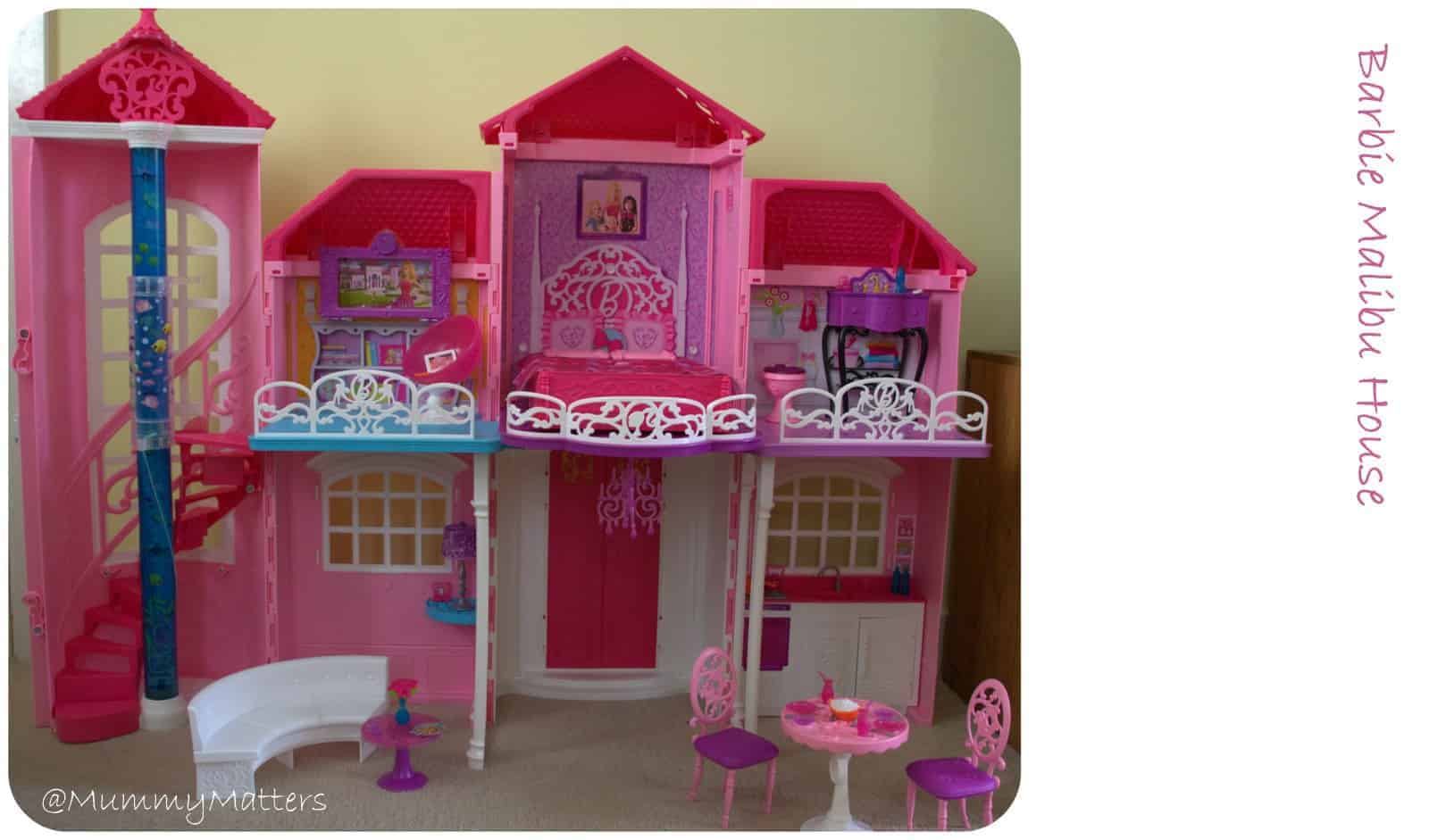 If you are considering ordering Malibu House for your Barbie fan this Christmas, be warned there is nothing discreet about the box it is packaged in. It screams Barbie Malibu House on every surface so you might want to arrange to have it delivered to the Grandparents where it won't get spotted by inquisitive eyes. It is packed into the box with military precision and all the small bits and bobs are safely sealed in plastic bags so they won't fall out and get lost. I was also impressed to see the instructions were taped to the inside of the box lid so you didn't have to pull everything out in search of them, so I had a quick read through and then set to work on the construction. I built Barbie Malibu House in a child-free zone which certainly made life easier.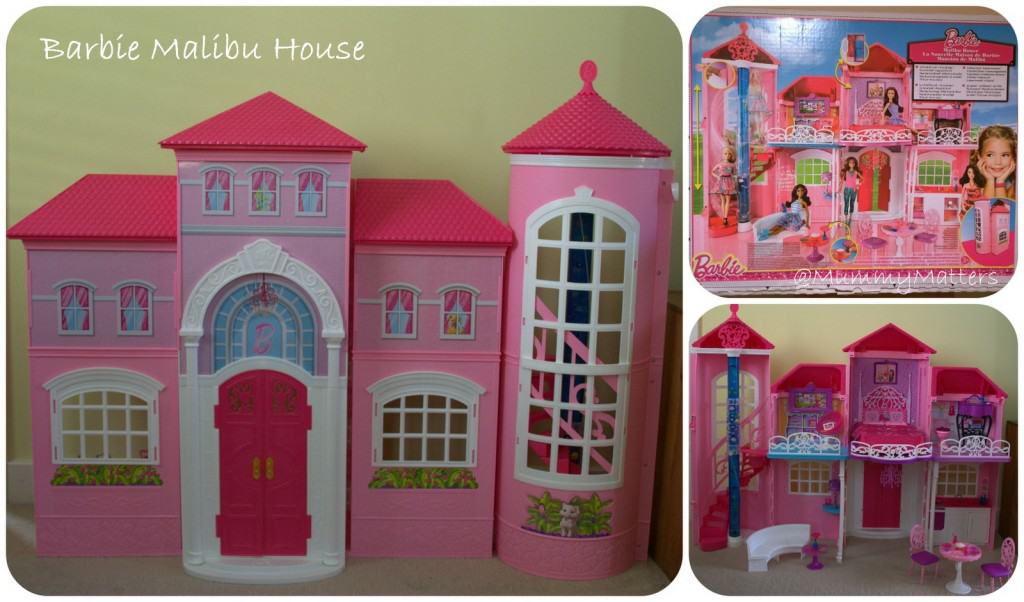 In all, it took me around 15-20 minutes to build and was pretty self-explanatory. The only part I struggled with and had to ask for Hubby's help with was inserting one of the pink flex rods which hold the tower staircase section to the main house. There were a few little shards of plastic sticking out in the hole, I scraped some away with a knife but it was still a tight fit. Hubby used a baby wipe to rub the Flexi-rod before inserting it. He still struggled a little bit with some effort, he finally got it in and the house was secure.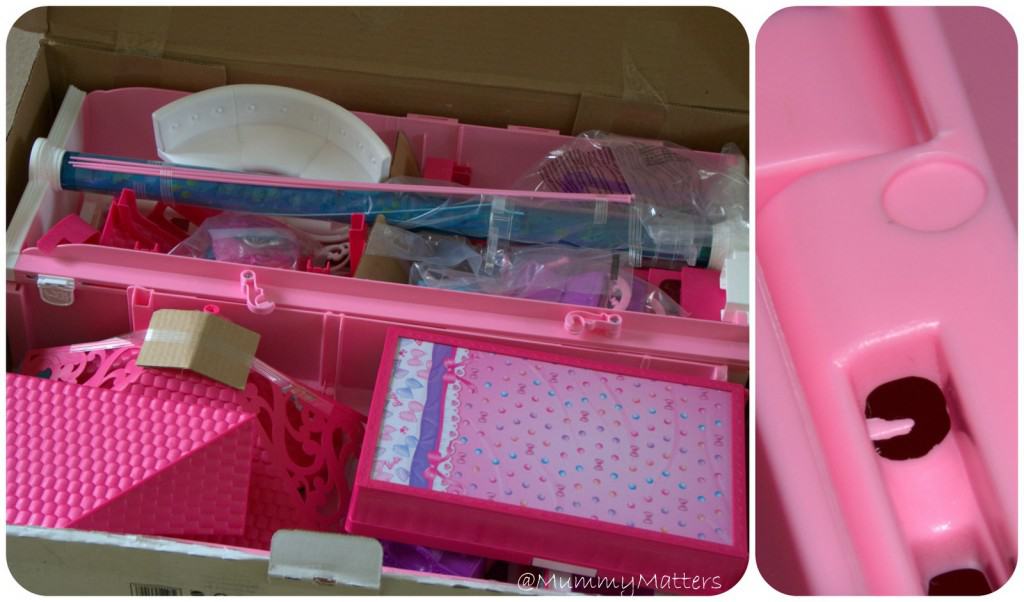 Placing the stickers around the house was a bit of a puzzle, most of them were pretty self-explanatory but some I hunted for ages to find a home for. In particular the sparkly lampshade! I did refer to the box for most of the stickers but a little more instruction would have been appreciated.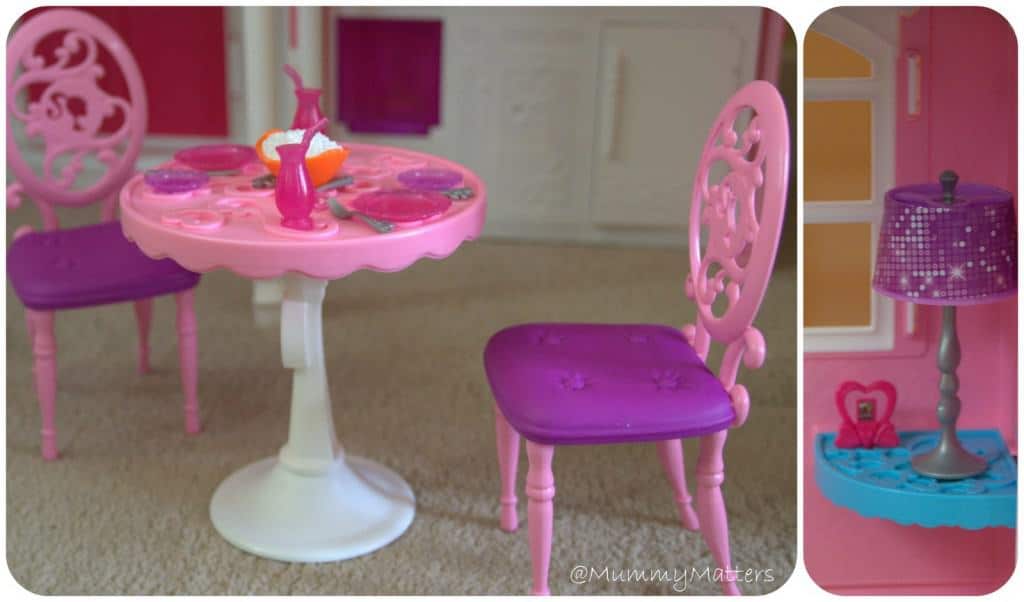 There were four things in particular which really impressed me about Barbie Malibu House;
All of the little play pieces could either be attached to Barbie's hand by way of the handles on the sides or they could be secured to the table tops, worktops or sink unit in the bathroom. So many times have I heard Little Bean get frustrated with her playsets in the past when things constantly fall off tables or won't stand up because the tables are unsturdy on the carpet.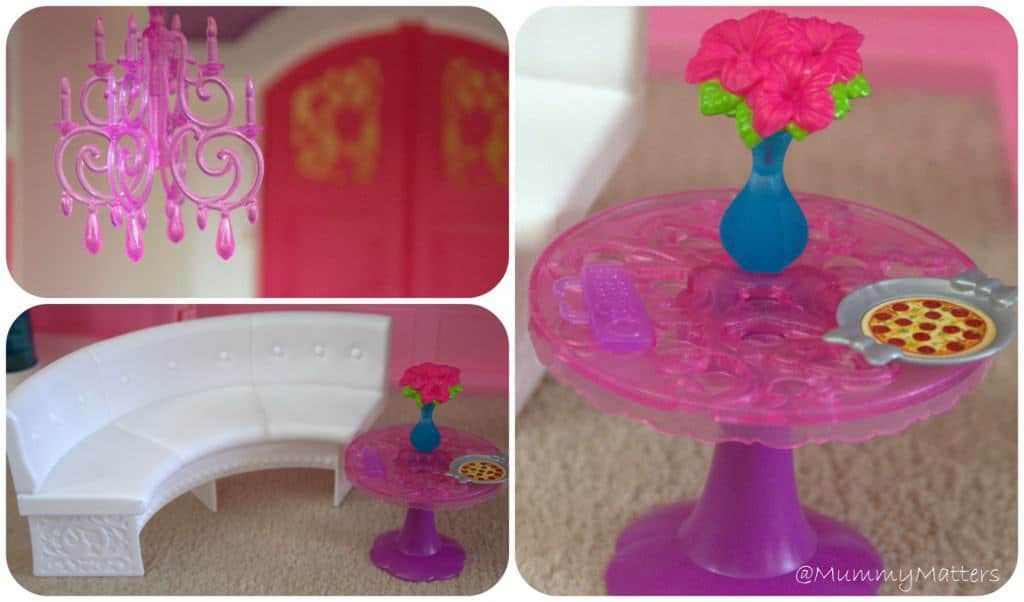 The Smartphone TV screen frame is a very clever idea. Just open up the frame, pop your iPod Touch or Smartphone in and hey presto Barbie has a working TV!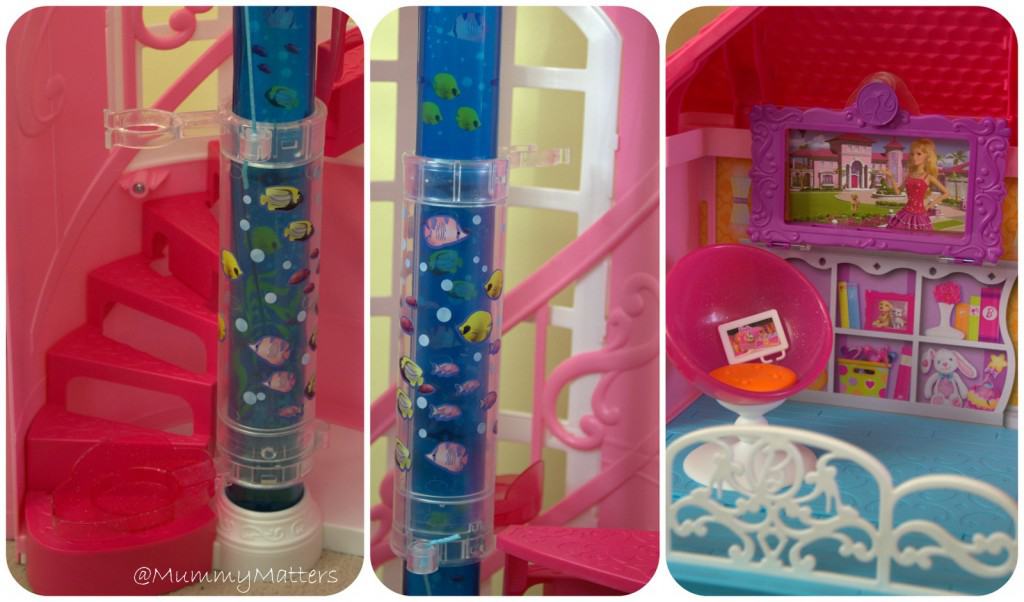 The bed which doubles up as a wardrobe and shower room (although I was a little concerned that Barbie's clothes would get creased and wet when the bed was returned to it's sleeping position. It did make a clever use of the space available in the house and secures easily in the upright position so that it doesn't keep falling down during play.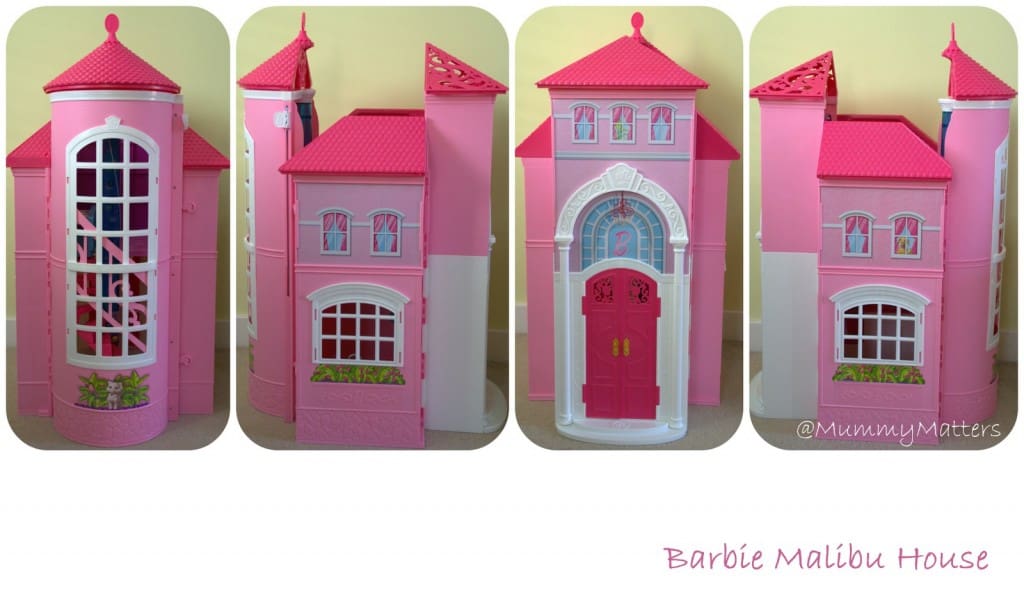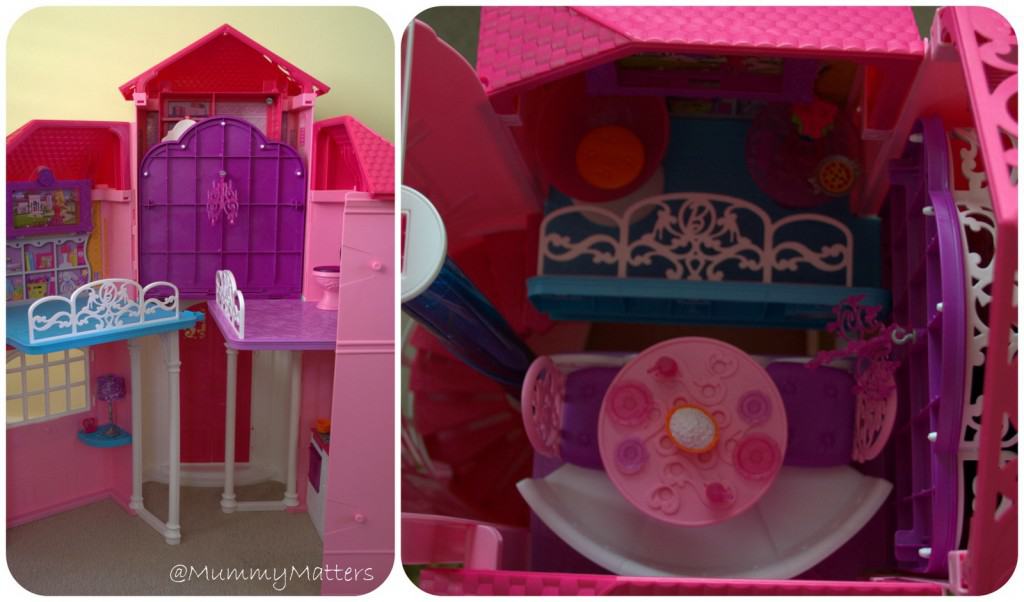 Barbie Malibu House comes with stacks of little extras which really make role play in the house perfect for your Barbie fan, from baking the perfect pie in the oven to boiling the kettle on the stove and brushing their teeth in the bathroom or chilling with their tablet in the snug! What more could Barbie ask for?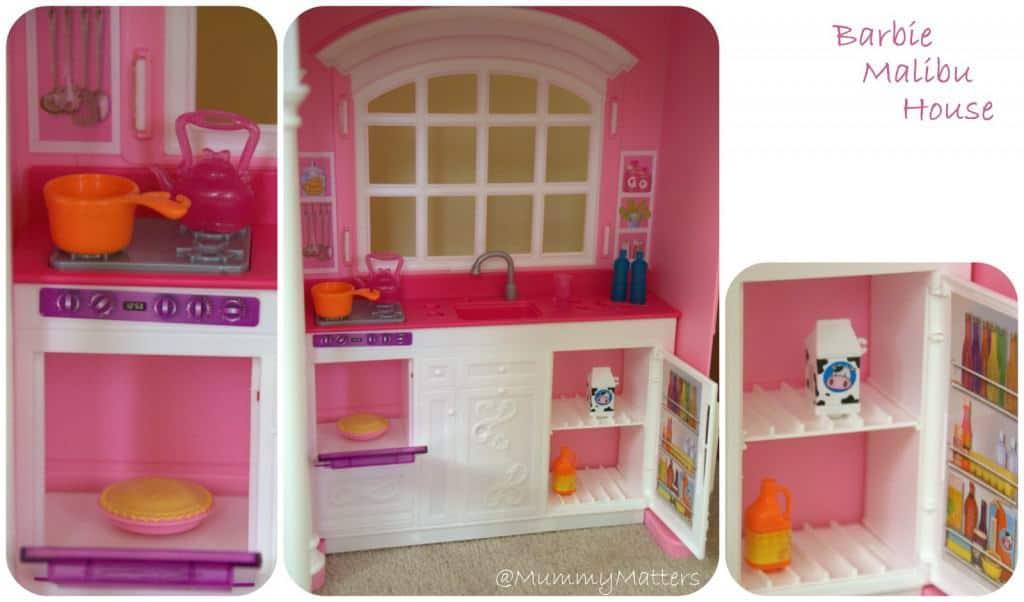 DISCLAIMER: We were sent the Barbie Malibu House for the purpose of this post. All words, images and opinions are my own and may not be copied without my permission.