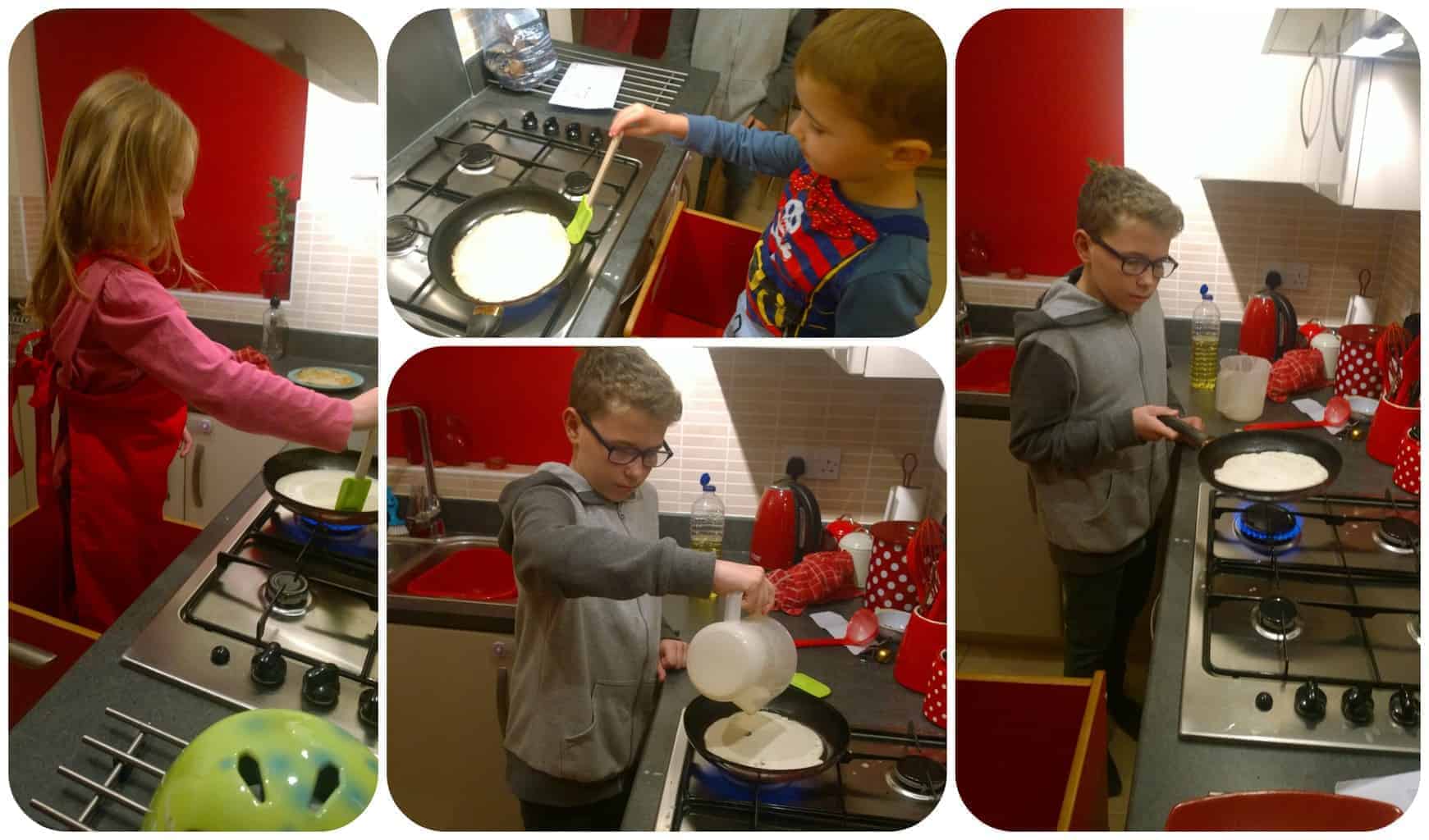 Pancakes and Pumpkins
Mealtimes have always been a pretty stressful affair in our house with the Little Bean's fussy eating and her younger brothers beginning to follow suit so a little over a month ago I made a stand. I drew up a meal plan for the Beans so that I would know what to cook each night without having to think about it and they would know what to expect and now moan and argue with me. I have spent far too many nights cooking three different meals to please them all that I had to do something about it.
So far, so good, the change seems to have made mealtimes a little easier and Wednesdays are generally the easiest by far as Wednesday night is Pancake Night and according to my Beans, I make the best Pancakes EVER!!! Thank you Nick Coffer for the recipe!
Yesterday afternoon was just another day during this half term that didn't go well. Little Bean and Beanie Boy are doing their best to age me by 20 years this week with their constant fighting, bickering and generally winding me up. After a necessary trip to the Supermarket (which I usually avoid with the Beans) I was pulling by hair out and put them both into time out the minute we set foot in the door.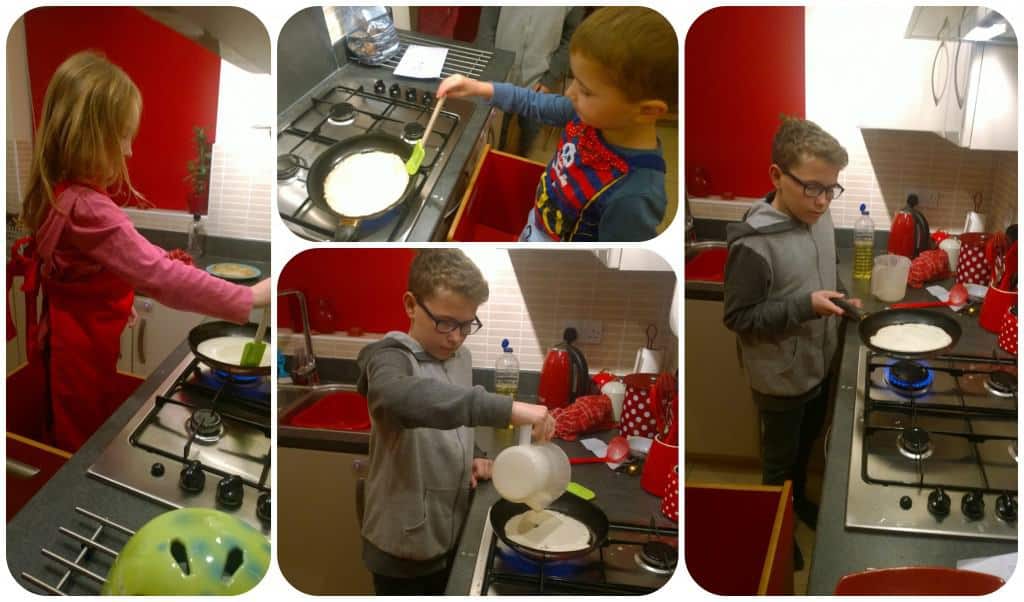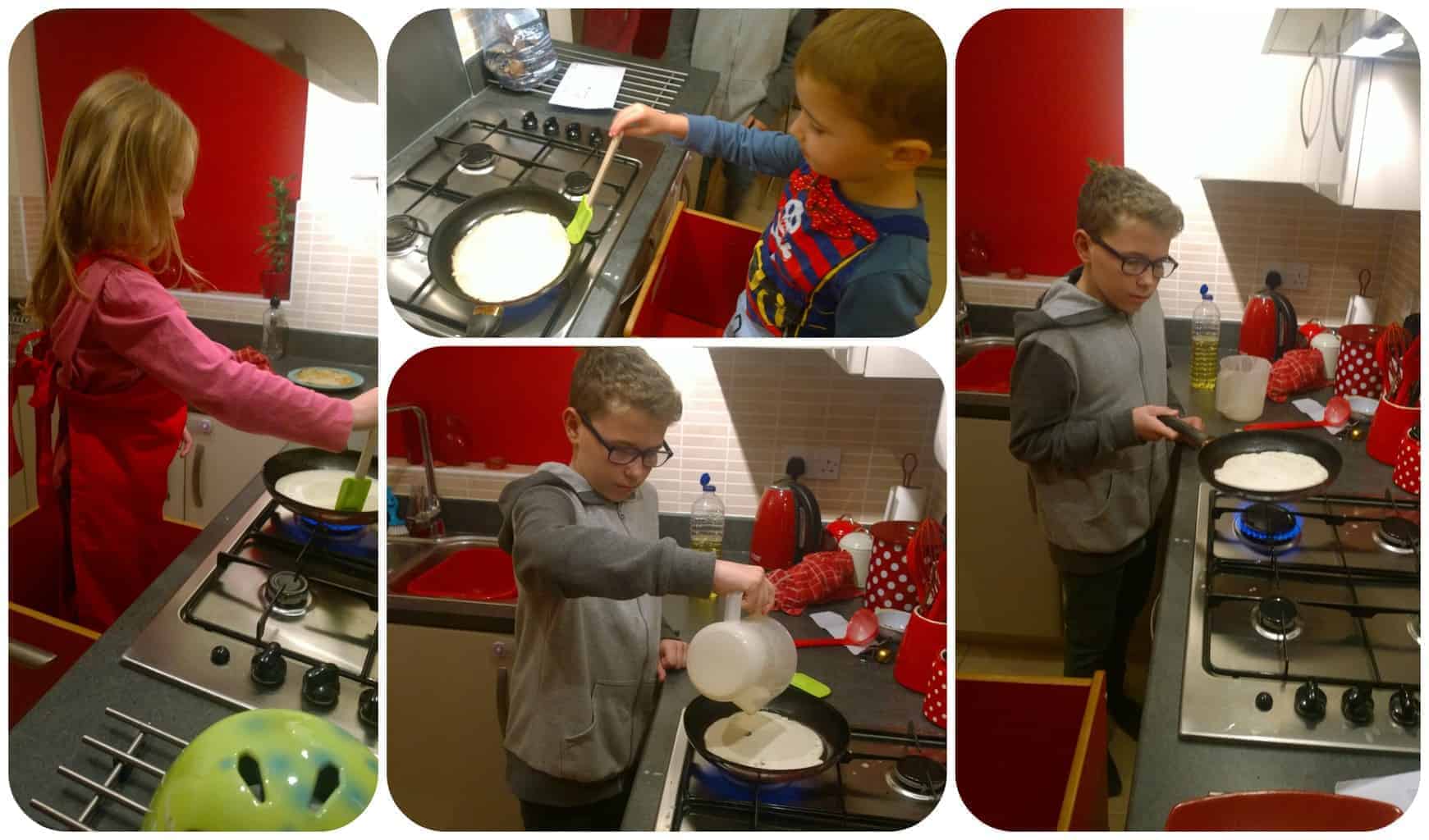 Little Bean saw the error of her ways and after time out offered to help me to put the shopping away and then asked if she could help me to make the pancakes so I relented and let her take the reigns. Little Bean did the whole caboodle from start to finish with me just watching from the sidelines (and cracking the eggs as apparently that's just gross!!). Once the mixture was ready, I made the very brave decision to ask Little Bean if she wanted to have a go at cooking the pancakes too. She looked at me like I had gone crazy (I don't usually let her near the hob) and squealed yes before I could change my mind. I was extremely impressed with how well she got on and so was she. She even managed to flip the pancake (using a spatula not the pan) without too much trouble. She cooked 4 pancakes before she got fed up and then to my own horror I allowed Beanie Boy to have a go too. He was a little more apprehensive but liked the opportunity to have a go at pouring in the mixture and using the spatula. Last up was Curly who, to be honest, did me out of a job. He said that he had made the odd pancake at his Nan's house before on pancake day but took to it like a duck to water. He cooked and consumed no less than 7 pancakes and did a pretty good job of flipping them (with the pan) too!!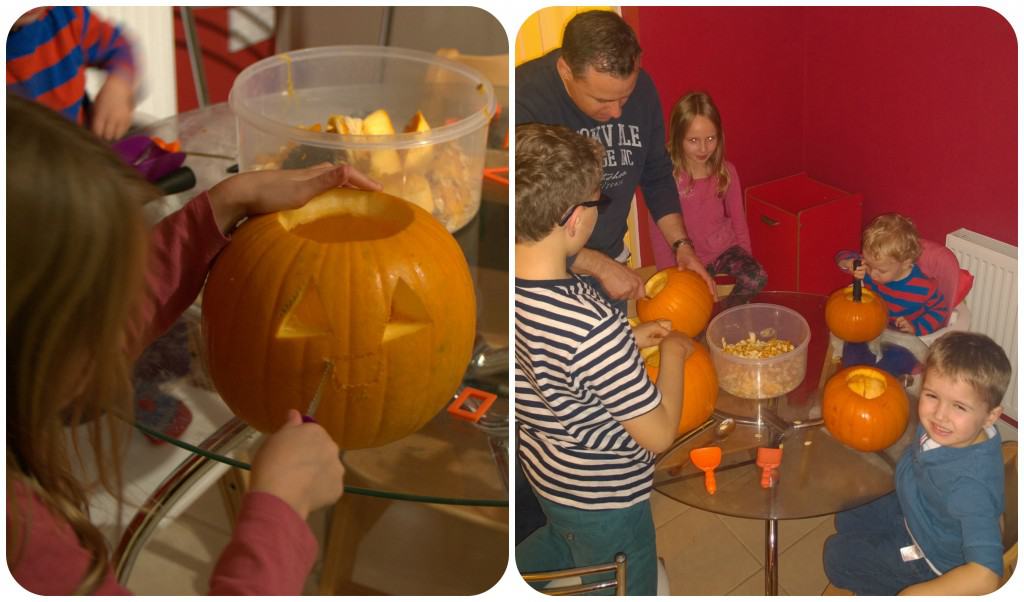 After tea, it was time to tackle the annual pumpkin carving. Last year the Beans drew their designs onto the pumpkins and let me and Hubby carve them. This year Little Bean did it all herself, she knew exactly what she wanted to do and she went with it. She is growing up so fast! Beanie Boy didn't have the strength to carve his pumpkin but he knew what he wanted and told me what to do where. Jelly Bean being the smallest was obviously not going to be allowed to carve anything but he LOVED scooping out the insides of the pumpkin so I made that his job (I hate that part). The Beans were all very happy with their designs. Do you make Pumpkin Carving a family affair?