Baby Yoga for Bonding and Toning
Unless you're in the minority of mothers whose bodies sprang back into pre-pregnancy form straight after giving birth to your little bundle, you'll know just how frustrating it can be to see your old clothes laughing in your face every time you open the wardrobe doors, or how painful it can be when your back creaks as you try to lift your baby and how difficult it can be to find the time to fit exercise into your routine, even more so if you are on baby number two like me! But one thing which stuck with me after welcoming Little Bean into the family was how much fun you can have if you exercise with your baby.
Baby Yoga at SureStart
I was fortunate when Little Bean was born to attend Baby Yoga classes for free at my local Children's Centre. These days it is hard to find anything for free but has no fear. Persil Non-Bio and Comfort Pure have come to the rescue. They have teamed up with celebrity Yoga Instructor Nadia Narain to create an easy step-by-step guide to Yoga at home. Nadia has worked as a Yoga Instructor at TriYoga for over 12 years and specialises in pre and post-natal yoga.
From 6 months onwards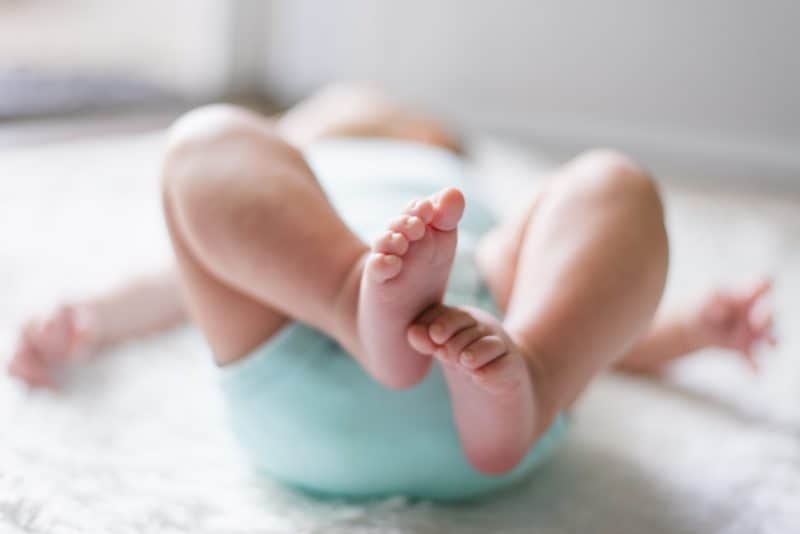 Baby yoga is suitable for babies from 6 weeks onwards, although best carried out with a baby who hasn't started rolling around too much yet; I tried following the guide with Beanie Boy, but he has the attention span of a goldfish, and so he would get up and walk off before I had the chance to get him involved. He is, however, pretty good for the Warrior Lunge as his extra weight gives my legs and bottom a slightly tougher workout.
Great for bonding
I did some Baby Yoga with Beanie Boy when he was but a little bundle on the floor, doing what I could remember from my Baby Yoga days with Little Bean, and it really is a great way to bond. All that bending and hovering over their face gives you both lots of lovely eye contact whilst you are getting exercise at the same time, and then at the end of the session, you can put in a few little moves to songs especially for them which is stimulating for them. The best bit of it all, though, is cuddling up at the end of the session in a snuggly soft blanket that has been washed in Persil Non-Bio and Comfort Pure for ultimate bonding and wind-down.
Grab your Baby Yoga Guide
To get your hands on the Yoga Guide yourself, just 'like' Comfort on Facebook and click on Campaign in the left-hand column, where you will be redirected to the Yoga Guide. Happy bonding!