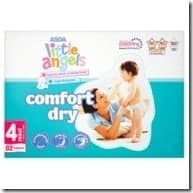 Asda Baby Event has begun . . .
I am a big fan of Asda, I have been shopping there for as long as I can remember, in Peterborough we now have an Asda Living store which is brilliant. They sell a great range of clothing for the whole family, toys, homeware and entertainment but I spent most of my time in the Baby department, it has one of the biggest ranges of baby gear I have seen in a supermarket chain and I love it.
The Asda Baby Event is a great opportunity to get all that you need for your baby from all your favourite brands.
Change Time

Babies get through a LOT of nappies each week and that can add up, why not use the money that you can save during the Baby Event to buy yourself or your little one something fun instead.

Little Angels Comfort Dry Nappies, 2 for £10 or £5.97 each
Do you ever wonder "what did I do before I discovered baby wipes?" I do, they come in handy for absolutely everything as well as keeping baby's bottom soft, fresh and clean.
Little Angels Baby Wipes Fragranced / Fragrance Free, Single packs of wipes £0.78 or 4 for £3
As part of the Pricelock campaign, treat your little ones to these branded baby wipes that will be locked to £1 for a minimum of 12 weeks;
Huggies Pure Wipes, Pampers Baby Fresh Wipes and Huggies Natural Care Wipes, £1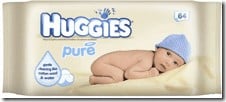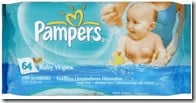 The Pampers Baby Dry Nappies with extra absorbent zones are 14% wider than previous versions, helping keep your baby keep dry and comfortable all night long.
Pampers Baby Dry Mega Pack, £12
Sleeping
Are you kitting out your nursery ready for your imminent arrival? Then you'll be wanting a moses basket and this one is a steal!
Westborn Moses Basket, £25
Westborn Moses Basket Stand, £16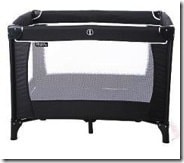 Our travel cot has been a lifesaver and has seen us through many a holiday or sleepover at relatives or a friends house.
Red Kite Sleep Tight Travel Cot, £25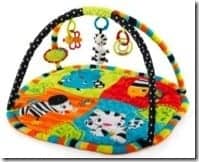 Playtime
This is a great activity mat, if you don't believe me check out my review here.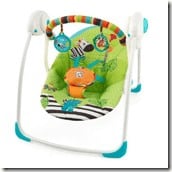 Bright Starts Zoo Tails Gym, £16.00
The Zoo Tails Portable Swing automatically recognises baby's weight to maintain consistent swing speed for a soft yet stimulating rock a bye baby.
Bright Starts Zoo Tails Swing, £38
Feed Me
Feeding time, it's never my favourite time of the day thanks to my fussy eaters so I'm hoping that Jelly Bean will not be following in his siblings footsteps and will be a breeze when it comes to weaning. For now we're doing just fine with breastfeeding but if you are formula feeding you'll love this great feeding kit from Tommee Tippee.
CTN Complete Kit, £65.00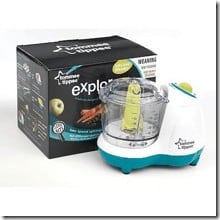 We used this baby blender to make life easier when it comes to encouraging the tiddlers to try new foods. This is so easy to use and I love it's compact size.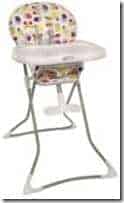 Tommee Tippee Explora Baby Food, £10.00
We are a little way of weaning just yet but believe me it will come soon enough and when it does we will be needing a high chair. This is great if you have limited space and need a foldaway high chair.
Graco Teatime Garden Friends High Chair, £27.00
Little Tikes
Asda has teamed up with Little Tikes to launch an exclusive and exciting range of toys for pre-school children. The exclusive range is available in store and online at Asda and has been specifically designed to keep children entertained whilst nurturing basic development skills. Perfect for self-purchase and gifting, the collection consists of 86 unique and stimulating lines from just £1 to £30.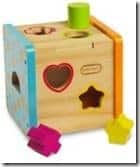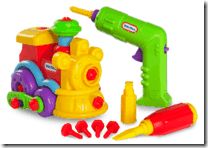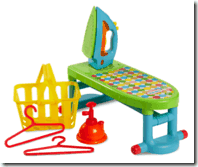 Clothing
I have always loved George clothing for the children, it's great quality, it washes and wears really well and it's inexpensive so you can afford to buy a few extra items.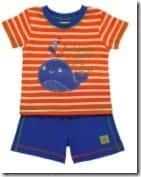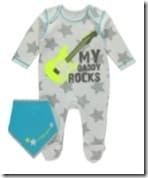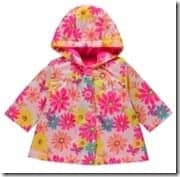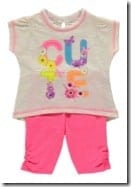 This is just a sample of the hundreds of offers across travel, safety, playtime, clothing, food and changing available in store and on-line. Head to your local Asda store or go to www.ASDA.com and visit the Baby Zone on Asda Direct to see the full list of offers and promotions.
The event starts April 22rd and lasts until May 12th.