Specsavers – Excellent Customer Service
We were asked by Specsavers if we would like the opportunity to review their customer service and since I don't need to wear glasses I asked Hubby if he would like to do this review for me. This is what he has to say:
We've all seen the humorous ads on the TV that sow the seeds with us about having our eyes tested and using their services, but if you're anything like me, you leave getting your eyes tested as to is always the thing you will get to when you have time and you liken it to the dentist or the doctors. It's a necessary evil that needs doing and potentially cost a fortune.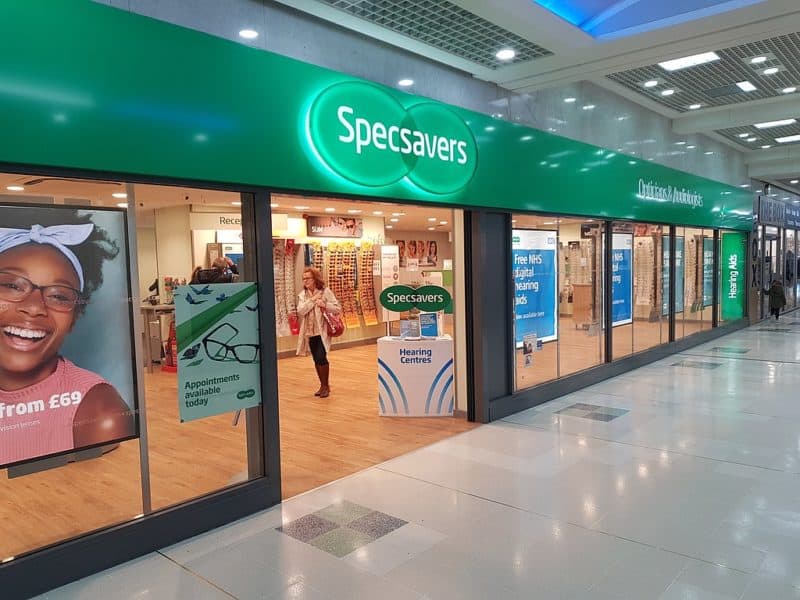 Specsavers Peterborough
I have to say that having now experienced Specsavers services I have changed my views a lot. I rang my local branch in Peterborough and arranged an appointment for my eye test. The lady who answered my call was very polite and happy and offered me a number of appointments from which I could choose to suit. She also explained that they did hearing tests if I wanted one. I didn't know they did this.
I then received a text confirming my appointment and asking me to attend 10 minutes early for a pre-test.
So far so good, friendly efficient service and backup confirmation to help us useless blokes remember to go, fantastic!
I turned up 10 minutes early as requested to find the shop was heaving, oh no here we go queues and delayed appointment just like the docs, but no, I was greeted by a member of staff complete with uniform and name badge who directed me downstairs to the eye testing suite. There was no lift for my wife to come down with the pushchair so she had to wait for me upstairs.
Warm Welcome
Downstairs I was greeted by another member of staff who booked me in, checking all my details and asking me to take a seat. There were quite a few other people waiting, but there were magazines, toys for kids, a TV and a water machine, not that I needed any of these as no sooner had I taken a seat than I was called to have my pre-tests completed.
Eye Health
The member of staff who gave the tests was very good at explaining what each one was for and made sure that each machine was wiped down and sat comfortably for me. After this, I returned to the waiting area and was only there a couple of minutes before the optician called me through. She was very friendly and again explained what she was doing thoroughly.
Unfortunately, as it turned out I was diagnosed as being a little short-sighted and needing glasses. With that, I was asked to return upstairs where a member of the team would help me find some frames and explain the ordering and fitting process. I was introduced to Martin who was fantastic. He spent a long time with me and was very knowledgeable and honest about what was good/bad etc. and whether glasses suited me. There was also a set of computer screens dotted around where you could take up to 4 different photos of yourself and compare the looks, along with standard mirrors.
Designer Frames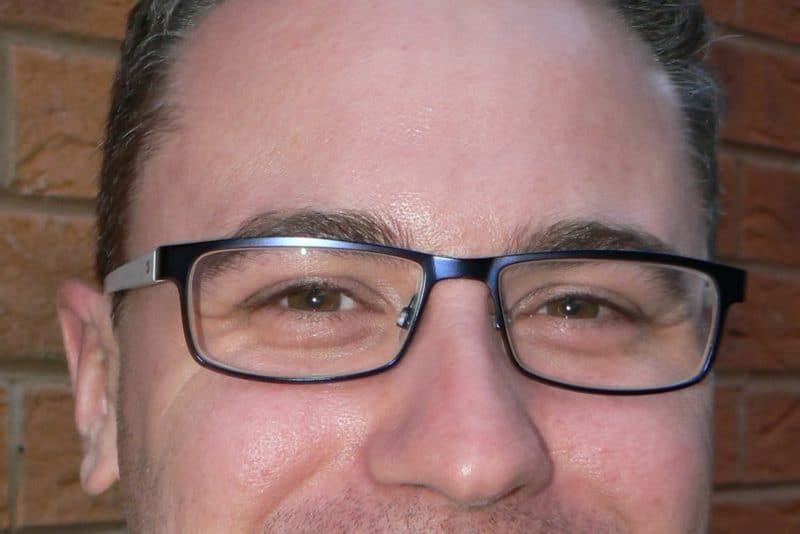 Once I had decided on some Tommy Hilfiger frames Martin introduced me to another member of staff who sat with me and sorted the final order and fitting requirements, eg lenses and coatings. It was explained that my glasses would be ready within a week and that they would contact me as soon as they were ready.
Collection
Sure enough, 5 days later Martin rang to book a collection appointment with me and I picked up my new trendy specs a couple of days later. Again the appointment was on time and the service was very professional, checking the fit of the glasses and altering them as necessary. I was also given a golden ticket which means that I can go back to Specsavers any time in the next 12 months and receive 50% of another pair of frames.
I have to say Specsavers has shown me that professional, friendly and courteous service can still be found and that you don't have to run a business on low numbers of poorly trained morose workers who don't really care. They have invested in staff, image and technology and yet manage to provide a very competitive service and related products.
Overall Opinion
As Hubby mentioned above, unfortunately, there wasn't a lift available in the store for us to go downstairs with him whilst he waited for his appointment – the staff did offer to help me carry the pushchair down the stairs but I declined and they said that it was fine for me to wait upstairs.
The children entertained themselves by trying on the glasses for themselves, as I looked after Curly's glasses for him I realised just how flimsy he had become and since we had got his from Specsavers I asked if they could tighten them up for us. Within minutes we had been invited to take a seat with one of the customer service assistants who took Curly's glasses away and tightened them up as well as gave them a good clean (probably the only time they have been cleaned since he got them!!!).
I have to agree with Hubby, Specsaver's customer service is outstanding and that's good with me – good customer service is priceless!
DISCLAIMER: My Husband was provided with a complimentary eye test and spectacles for the purpose of this post. All images and words are our own and honest, we have not been instructed what to write.