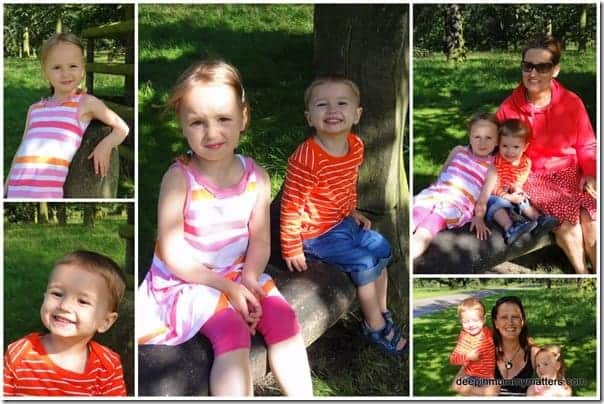 Are you saving money online?
In the past couple of years I think everyone has been feeling the pinch as far as spending is concerned and so we need to save money where we can. Gone are the days of just having a day out at the shops and spending money without worrying (to be fair those days disappeared a long time ago but hey!).
So how do I save money these days? For starters I try to reuse and recycle wherever I can. Just because something is broken doesn't mean it can't be fixed and it doesn't mean that I have to take it to someone else to fix it either. There is nothing more rewarding than fixing something yourself or creating something of your own. I used to look around at other people's houses or in the big department stores at some of the fancy artwork on display wishing I could have something like that in my house. But I don't need to go out and spend lots of money, I can create my own pieces of artwork from photographs I have taken or by using pictures out of magazines. You just need to use your imagination a bit.
When it comes to the children's clothes, don't throw things away just because they are no longer the 'right age'. This summer Little Bean and Beanie Boy have been wearing clothes 2-3 clothes sizes down from previous summers. Trousers have now become shorts or crops, swing style dresses have now become smock tops and some knee length skirts now look really cool with leggings and boots for the winter weather. Provided they still fit around the waist and don't look silly or worn out then I keep clothes to see if we can use them in a different way and this saves me splashing out on a new wardrobe each season, I just need to buy a few staple pieces or really special pieces.
All that said, I still do like to have a little spend. There are always going to be things that we need to buy but there isn't the need to go out and buy the first thing that we see. I research what I am looking for online and in magazines and catalogues first. More often than not, some of the best prices can be found online and for an extra few minutes of searching on the net you can normally save yourself a bit more money using Discount Vouchers from sites like www.discountvouchersite.com who have partnerships with some of the major retailers like Argos, Sainsburys, Boots, Tesco, Mothercare and more. All you have to do is visit the site, search for the retailer or product you are looking to make purchase and see if they have any current discount vouchers available. Unlike some money saving websites, Discount Vouchers Site is not a daily deals website where you need to sign up to receive emails every day, instead you only need to visit them once you have made your mind up about a purchase and want to find that crucial money saving discount.
Since I'm looking to get furniture for our impending arrival one of the discounts which has caught my eye is 15% off purchases of £50 or over from the Great Little Trading Company, have a look and see what's going to tempt you today.
DISCLAIMER: This is a Sponsored Post