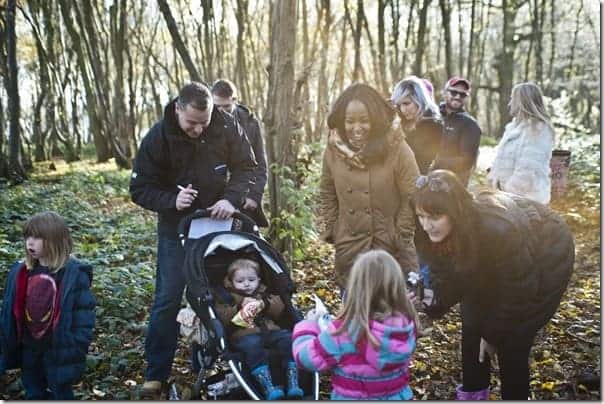 An interview with a Disney Fairy: Angellica Bell
Well it certainly beats an Interview with a Vampire!!
One cold but sunny Sunday morning a few weeks ago, Hubby, Little Bean, Beanie Boy and I set off on our journey to St Albans in search of Heartwood Forest where we would be meeting up with TV Presenter and new Mum, Angellica Bell. Angellica was to be joining us (and a few other families) on a Winter woodland walk to see what the Disney Fairies had been up to. Winter holds a special place in Angellica's heart, she got engaged in the Winter and then went on to marry TV Presenter Michael Underwood on 27th December 2010 in snowy New York, the following year they welcomed their son Elijah to the world on Boxing Day, the day before their first wedding anniversary.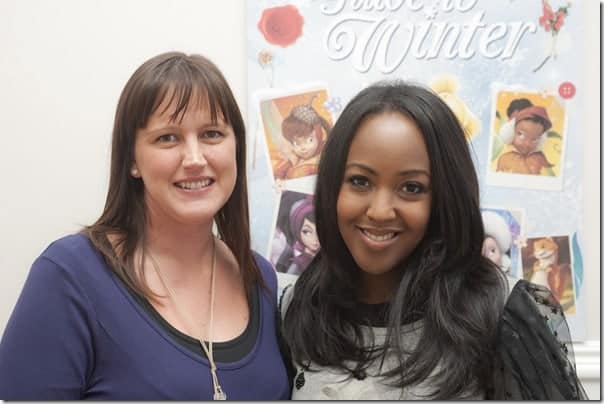 When we returned to the warmth of the local Village Hall I managed to sit down for a quick chat with Angellica about Fairies, Winter and being a Mum and our love of our matching purple Stokke Xplory strollers!!
Angellica, how have you found your first year as a Mum?
I absolutely love it! Michael and I always knew that we wanted to be parents, it was the natural progression for us and our relationship. Michael was adopted so for him having his own family unit was really important. We both love the feeling that having this little unit of our own, we could lose our house . . . everything tomorrow but we would still have each other. Having a child has definitely changed our perspective on life and made us see what is and isn't important.
Like most parents-to-be, Angellica and Michael had the fear of how having a baby would affect their relationship and change the dynamics. They teased each other with who would love the baby the most but they have found that being Mummy and Daddy to Elijah has brought them even closer together and they feel very lucky to have been able to spend so much of their first 'family' year together and to really benefit from seeing Elijah grow.
What has been the most surprising thing about motherhood?
Realising that this is it from now on. I tend to look at my life in chapters now, the old chapters have closed but there are more exciting chapters to come.
What has been the most difficult part about motherhood?
Saying goodbye to my old life. We always loved going to New York during the festive period, it was where we got engaged, where we got married, it was our 'thing' but that's not possible right now. We miss foreign holidays and the spontaneity of life but that has all made way for new experiences. Now we try out staycations and explore the UK.
You have voiced the cameo role of a Frost Fairy in the new Tinkerbell Movie Secret of the Wings. Do you believe in Fairies?
Oh yes, particularly so when I was younger although I am still a big kid at heart.
Who is your favourite fairy?
My favourites are Tinkerbell and Iridessa. Because my surname is Bell and I was called Bell at School I loved Tinkerbell but also because she is a bit feisty like me and has a bit of attitude. I like Iridessa because she is a bit glamorous and looks a bit like me.
What does Disney mean to you?
I love it, it's mesmerising, magical, everything about it is amazing. It's really family orientated and wholesome, it just always there. I can't imagine a future without Disney and I can't wait to take Elijah there.
What are you looking forward to doing next winter for outdoor fun with Elijah when he is a bit more mobile?
[excitedly] Oooooh trips to the park, messing around in the mud, playing in the snow, rosy cheeks, collecting leaves, sticks and stones . . .
And now for the quirky Mummy Matters question . . . You are standing in front of a pick'n'mix stand, which sweets to you pick first?
Fudge! Oooh and water melons and white mice and stringy liquorice, oh and cola bottles for Michael!