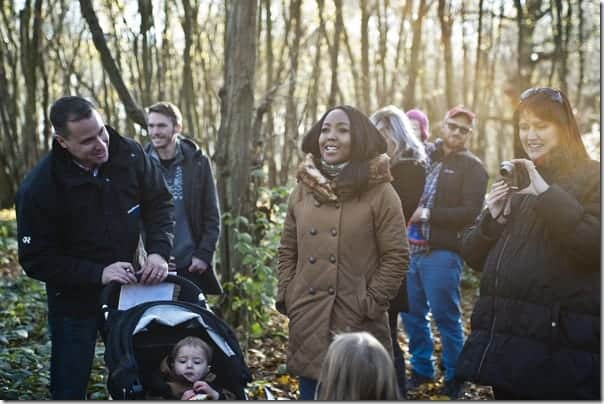 Let the Disney Fairies show you how to have fun this winter
(Yes that's me looking like a whale!!)
A few weeks ago you might remember a post I wrote about our family day out spent at Heartwood Forest near St Albans. Well it wasn't just any old family day out, we were there at the invitation of the Disney Fairies because they know how to have fun outdoors EVEN in the cold days of winter. When we arrived we met up with TV Presenter and new Mum Angellica Bell who is a fan of winter. Last year Angellica went a on a tough but magical trip to the Arctic Circle, Angellica says;
"Winter really is a beautiful season – a time when trees and plants glisten and you see animals you don't spot at other times of the year. I loved my trip to the Arctic Circle and although it was cold and a challenge it was also one of the best experiences of my life. It made me appreciate the beauty of winter and I'm passionate about helping others explore what really is a magical season."
Angellica has teamed up with the Disney Fairies and the nature experts who are The Woodland Trust to launch a new free guide to help parents and children find the fun that can be had outdoors. From today you can download your own copy of the Disney Fairies Guide to Winter where you can find lots of fun activities to do that don't mean staying confined to the warmth of your home. Stick your wellies on, find your warmest hat, gloves scarf and coat and get out and enjoy the chill. We did and Little Bean has been asking if we can go back again already!!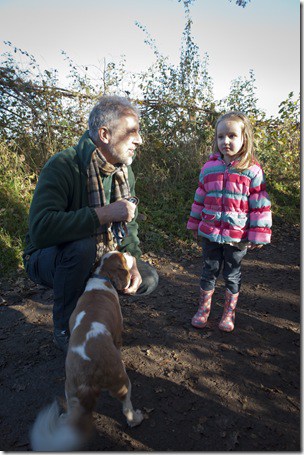 As we went on our merry way through Heartwood Forest, Little Bean commented on how she could hear the tinkling of a bell which to most people would be just that, the sound of a tinkling bell, but to those of us with a bit of imagination and a love of fairies, we know that the tinkling of a bell is actually the sound of fairies talking. Little Bean listened intently as she heard the tinkles wherever she went and it was magical just to be there and see her face light up.
Throughout the forest we found all kinds of little clues that the Disney Fairies had been nearby; glittery cobwebs, roses, sunflowers, icicles, cotton reels and logs in hollows where Fairy meetings had been held.
If this weather carries on I think we could be getting snow sooner than we thought. But have you ever actually stopped with your children and caught a snowflake just to see what it looks like? Obviously you have to look quickly before the snowflake melts but that can all be part of the game. Did you know that no two snowflakes are the same, they are all completely unique and can be made up of as many as 200 ice crystals, just imagine how many ice crystals there would be a snowball, or a snowman!!!
Check out the Winter Guide and see what experiment Silvermist has set for you to try, you'll want to do it over and over again just to see if you can get a different result.
On a cold winter's day I like nothing more than getting wrapped up and heading out with the children (all wrapped up too) to see what we can find, we pick up fallen leaves, sticks and cones then take them home to make cool pictures and winter displays. It sure beats sitting at home glued to the TV or games console. You can jump in puddles, kick up dried leaves or play in the snow, how about creating yourself an i-spy sheet and see how many different types of birds, trees or flowers you can find? As long as you have lots of warm layers on you'll have lots of fun and you'll be doing it together which makes it even better and more memorable!
I had the pleasure of interviewing Angellica, you can read that interview here.