An Essential Guide to Planning a Relaxing Pet-Friendly Family Vacay
Vacations are a great way to unwind and reconnect with your family, but planning them can be stressful. If you have pets, it can add another layer of complexity. But don't worry!
With a little bit of research and preparation, you can plan the perfect pet-friendly vacay for your family that will provide lasting memories for years to come. It's all about knowing where to look and what resources are available. Here are some tips to help you get started.
1. Pet Transportation Services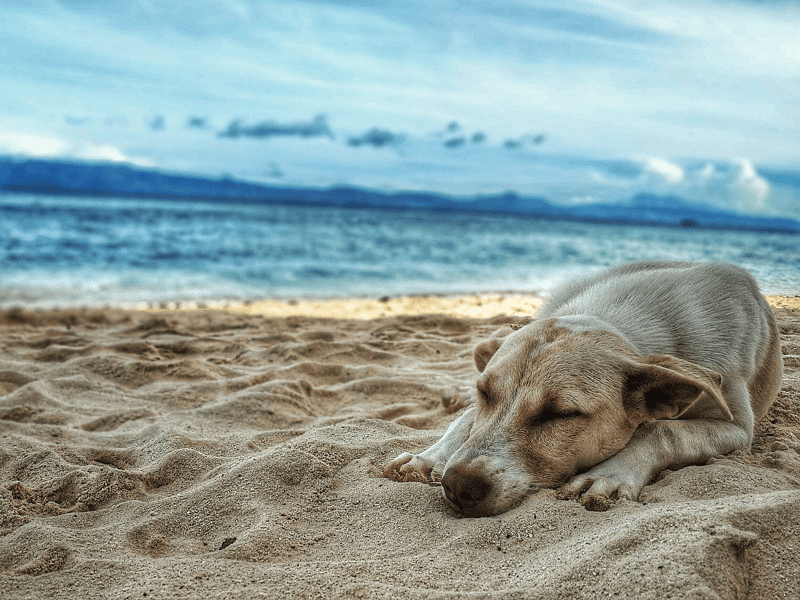 If you plan on travelling by plane, train, or bus to your destination, then it's important to find a pet transportation service that will get your furry family member safely and comfortably to your destination. Look for online reviews and research each company thoroughly before making a decision. For example, pet transport services in the UK should be members of the Pet Travel Scheme, which means they are regularly audited and adhere to government safety standards. It's also recommended to book well in advance, as the best services can often fill up quickly. While this can add an extra cost to your vacation, it's worth the peace of mind of knowing that your pet is in safe hands.
2. Research pet-friendly accommodations
Once you've chosen a destination, it's time to research pet-friendly accommodations. From hotels and resorts to Airbnb and cabins, there are so many great options for you and your pets. Look for places that offer amenities like doggy beds, food bowls, and even pet massages!
Make sure the property has policies in place about how many pets you can bring and if they require any special paperwork or vaccinations. You should also check reviews to make sure the accommodation is comfortable for both humans and animals alike. Don't forget to read up on local leash laws before booking – some may have specific restrictions on where and when pets can walk around outside.
3. Make sure to bring all necessary supplies for your pet
Don't forget the essentials for your pet when packing – food, leash, toys, bedding, and any medication they may need. If you are flying with your pet, make sure to have a sturdy carrier that is size appropriate and check with the airline about their specific rules before booking a flight. 
You will also want to bring along waste bags to pick up after them during walks and trips to the beach or park. Bring some extra treats, too – everyone loves a reward! Be prepared in case of an emergency by packing a first aid kit for your furry friend as well as having contact information for local vets handy. 
4. Call ahead to confirm any pet policies and fees
Before you make any reservations, it's important to call ahead and confirm that the accommodations accept pets. Speak with the staff to ask about any pet restrictions or fees for bringing a pet along. Be sure to ask about other amenities, such as pet-sitting services or nearby dog-walking areas. 
Knowing in advance what will be available can help you plan for an enjoyable stay for both you and your furry friend! Additionally, consider researching if there are any vet offices close by should any medical issues arise during your holiday. It's always better to be prepared ahead of time in case of an emergency.
5. Consider a house sitter or boarding facility if you are unable to bring your pet with you
If you have to leave your pet behind, finding the right person or facility is an important part of ensuring a peaceful vacation. Ask friends and family for recommendations or research online reviews. Make sure you feel comfortable with the individual or facility that will be watching over your pet while you're away.
Be sure to provide detailed instructions on feedings, medications, and other care needs. If possible, visit the sitter's home or kennel ahead of time to ensure its safety and cleanliness before leaving your pet there for an extended period.
6. Bring along some of your pets' favourite toys and treats for extra comfort during the trip
Having a few of your pet's favourite toys and treats on hand can be a great way to provide extra comfort during the trip. If your pet is used to sleeping with a particular toy or blanket, bring it along so they can have something familiar in an unfamiliar place. And don't forget to pack some snacks! 
Your pet will appreciate having their favourite treats available after long days spent exploring. Just make sure you bring enough for everyone – both two-legged and four-legged family members! If you're traveling by car, bringing your pets' favourite items from home can help them feel safe and secure while you travel. 
7. Create an emergency plan in case of illness or injury while away from home
Accidents can happen on vacation, and if you're travelling with a pet, it's even more important to be prepared for unexpected medical issues during the trip. Make sure to locate veterinary clinics in the area in advance and have contact information saved for easy reference. It's also a good idea to bring along any necessary medication or vaccinations your pet might need while away from home. 
Additionally, talk with your pet's veterinarian before departing on your journey to get tips about how best to take care of your pet while away from home. Having an emergency plan in place will ensure that everyone stays safe and healthy throughout the family vacation!
Travelling with a pet can be an enjoyable and rewarding experience – as long as you're prepared! With the right planning, research, and preparation in place, you can ensure that both you and your furry friend will have a safe and relaxing holiday. 
From making sure you've got all the necessary supplies for your pet to double-checking pet policies and fees for accommodations, there's no need to worry about leaving your pet behind. So go ahead – plan that relaxing pet-friendly family vacay and enjoy some quality time with your four-legged friend!