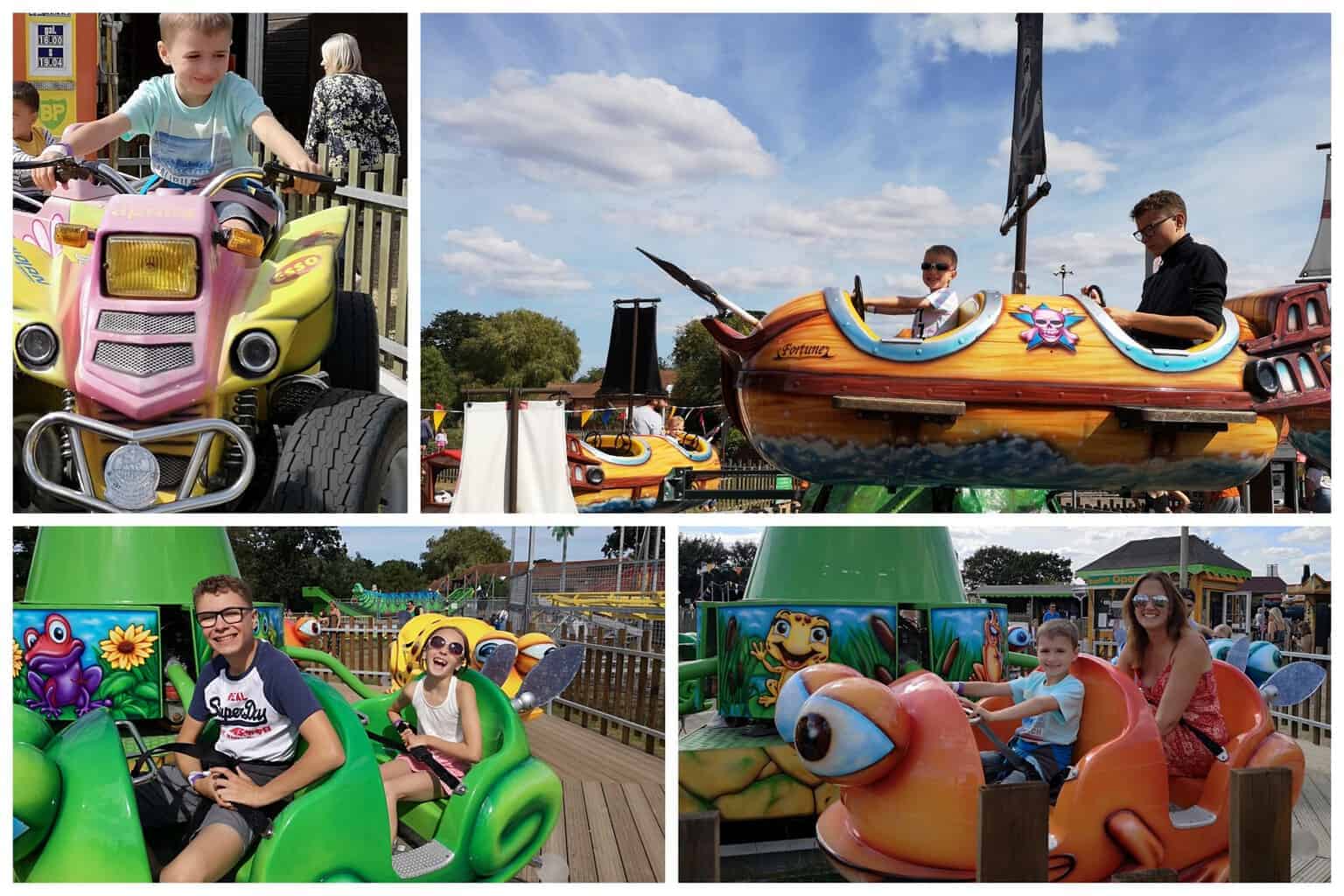 All the fun with Wroxham Barns Advance Combo Ticket
No trip to Norfolk for us would be complete without a visit to Wroxham Barns. It's a place that I remember visiting as a child with my Mum and we have been numerous times with the Beans too.
About Wroxham Barns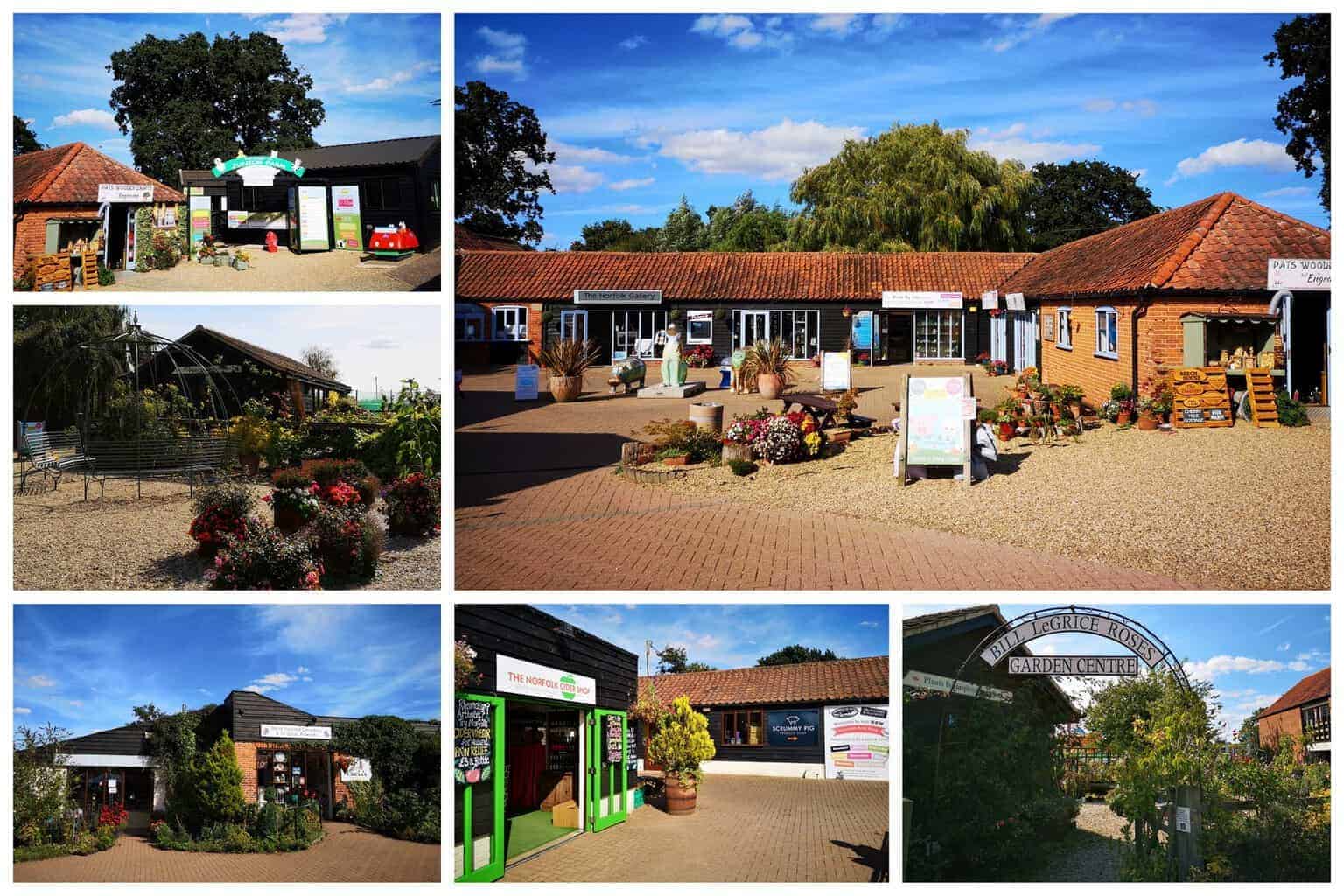 Way back in 1982 whilst enjoying a pint (or two) Ian Russell was discussing the idea of building a boatyard where people could come and watch the craftsmen at work. The slight flaw to his plan as that Dairy Farm, Tunstead Road in Hoveton was 20 minutes from the water. After raising funds and doing a little research the idea to turn Dairy Farm into Wroxham Barns evolved. Wroxham Barns is a bustling tourist attraction with quaint crafts shops (where you can see the craftsmen doing what they know best), a Junior Farm where children can feed the animals, an award-winning restaurant (and cafe) as well as a popular Fairground and amusement area.
Advance Combo Ticket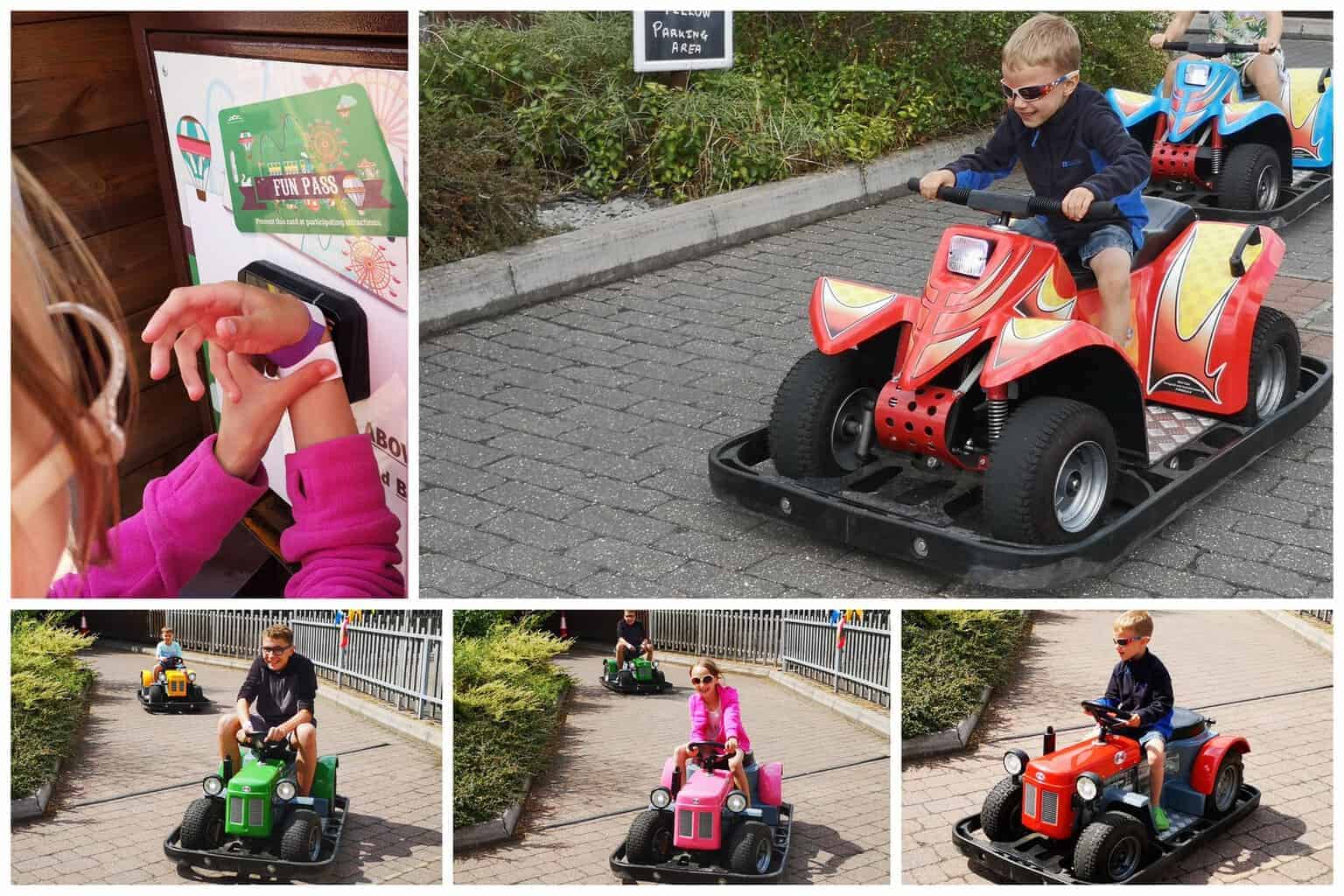 This year we visited on a complimentary Advance Combo ticket which gave us unlimited access to Junior Farm and the Fair. For just £12.75 per person, you also get a game of mini-golf, unlimited train rides and you even get free tokens for the ride-on and token machines. Now if that isn't a bargain I don't know what is? Take note, these tickets must be purchased up to midnight on the day before you plan to visit, you cannot buy the Advance Combo on the day although other options are available.
Junior Farm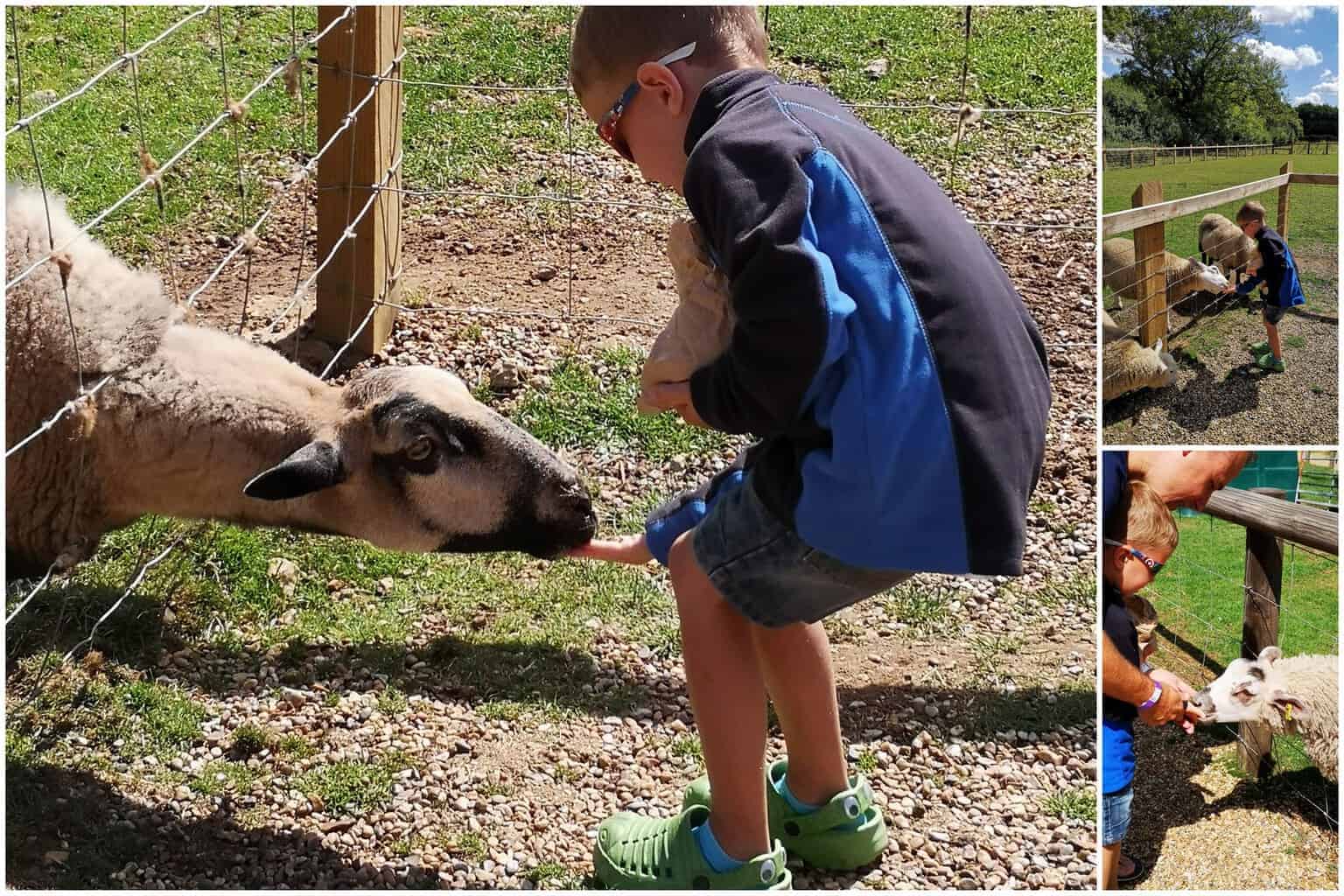 For just 50p you can buy bags of feed for sheep/goats or poultry. Initially, Albie was a little way of feeding the sheep but with a little guidance from Daddy he soon got the hang of it and we feared we might never actually get out of Junior Farm.
Beware the Greedy Goats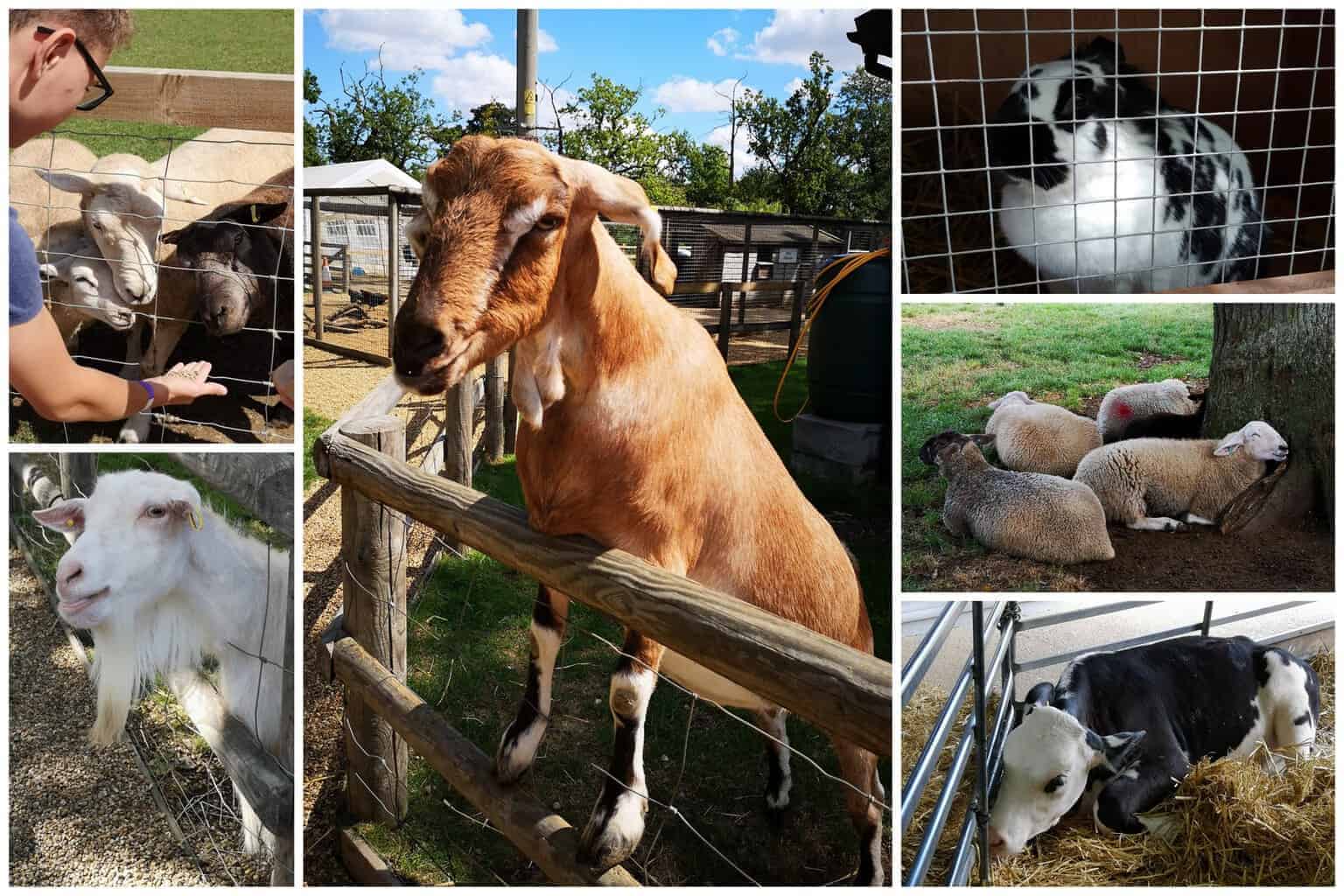 The greedy goats will literally eat anything! We had only been in Junior Farm for 10 minutes when Lillie stood too close whilst feeding the goats from her hand. Whilst she was busy concentrating on the one goat, another one snuck up to her side and took the whole bag out of her hand and ate the food and bag together. Elsewhere goats have even tried to nibble at my skirts if I have been stood too close – you have been warned.
Funky Chicken and Muddy Puddles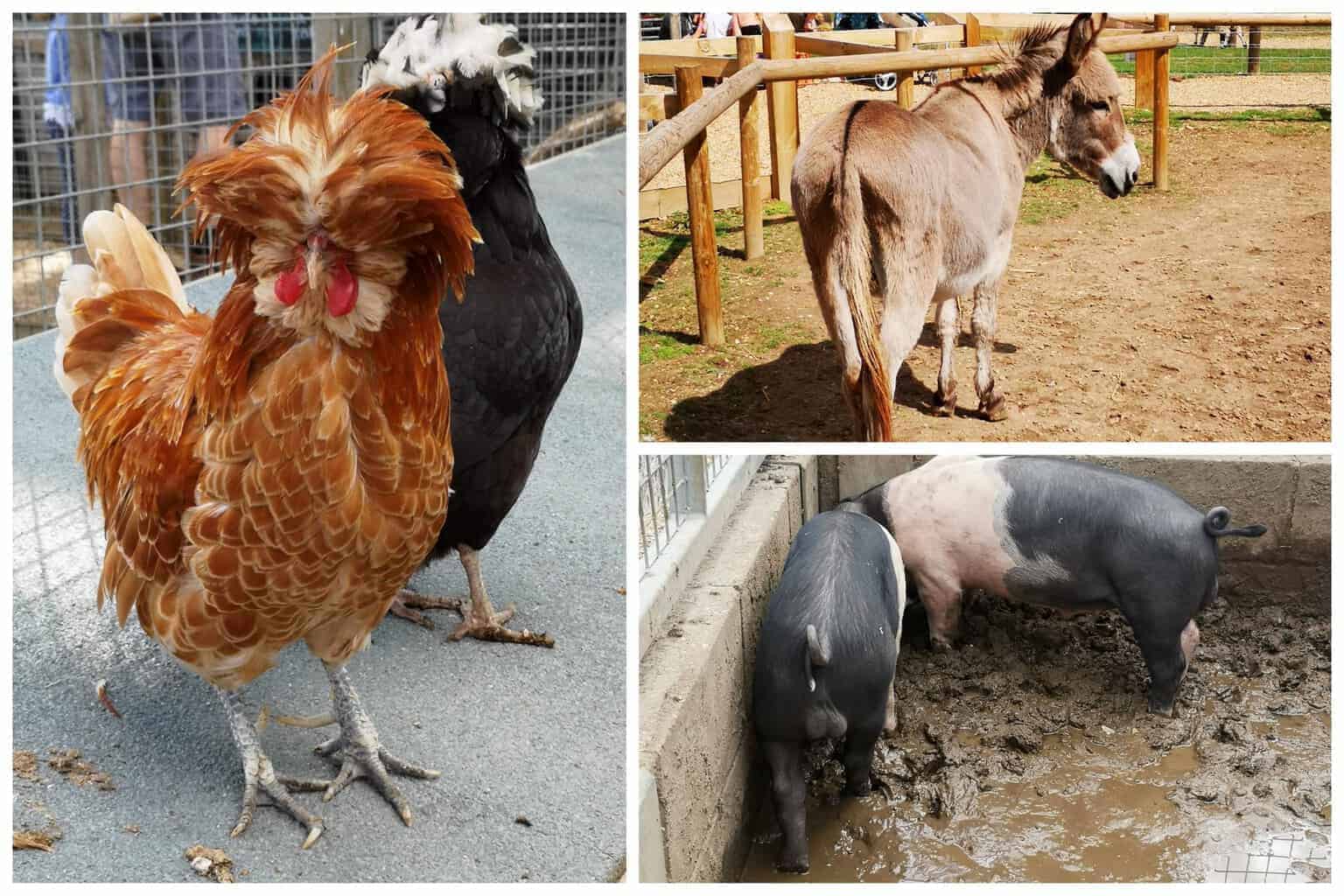 There are so many great animals to see on Junior Farm, I was quite taken with these funky chickens and their cool hairdos whilst Lillie felt in love with the donkeys and the boys like the smelly pigs.
Bella and Barny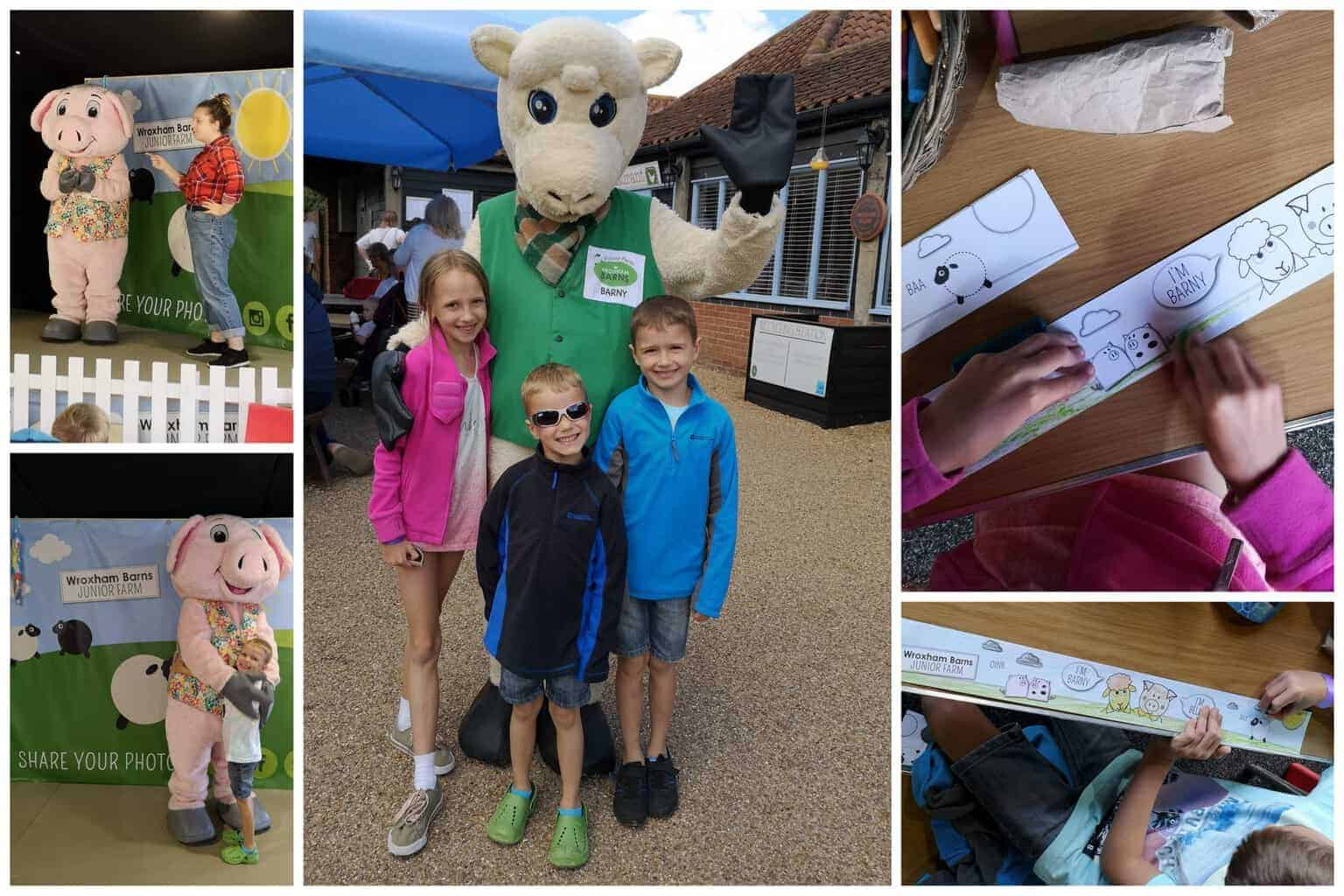 The Beans loved meeting Bella and Barny who each do a short show in the barn to the back of the goats. In here toddlers can play with toys, do colouring and join in fun songs, they also get to meet Bella and Barny for photographs afterwards.
Mini Golf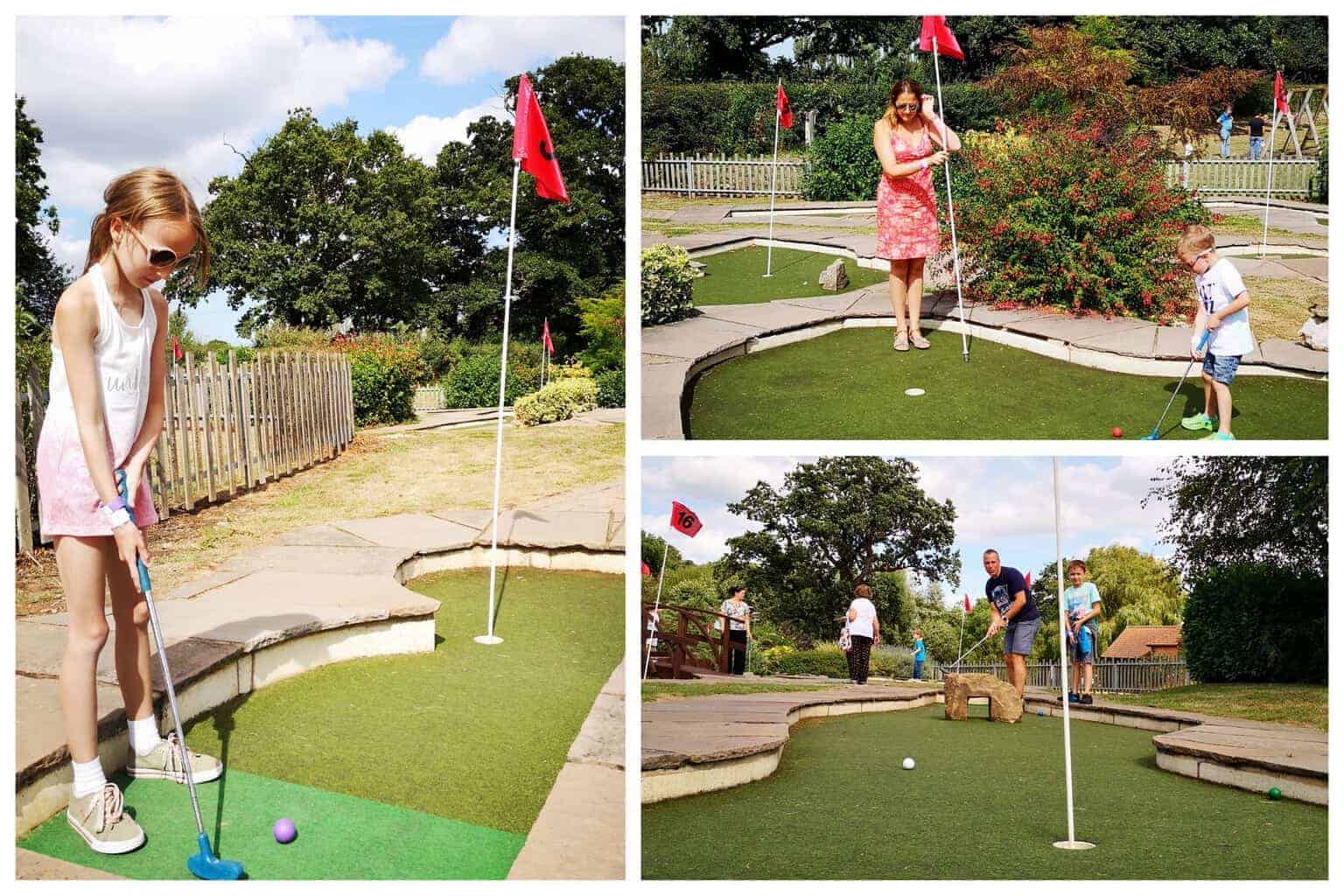 By comparison to the weather of our Crazy Golf session the day previous at Roarr! Dinosaur Adventure, it was positively tropical at Wroxham Barns. We enjoyed a leisurely 18 holes of mini golf in two teams. There were even a couple of water hazards (which we took full advantage of). I am proud to announce that I scored 3 hole-in-ones during the game but alas it was not enough to win, that glory was held by Will (and boy did he let us know it).
Fun at the Fair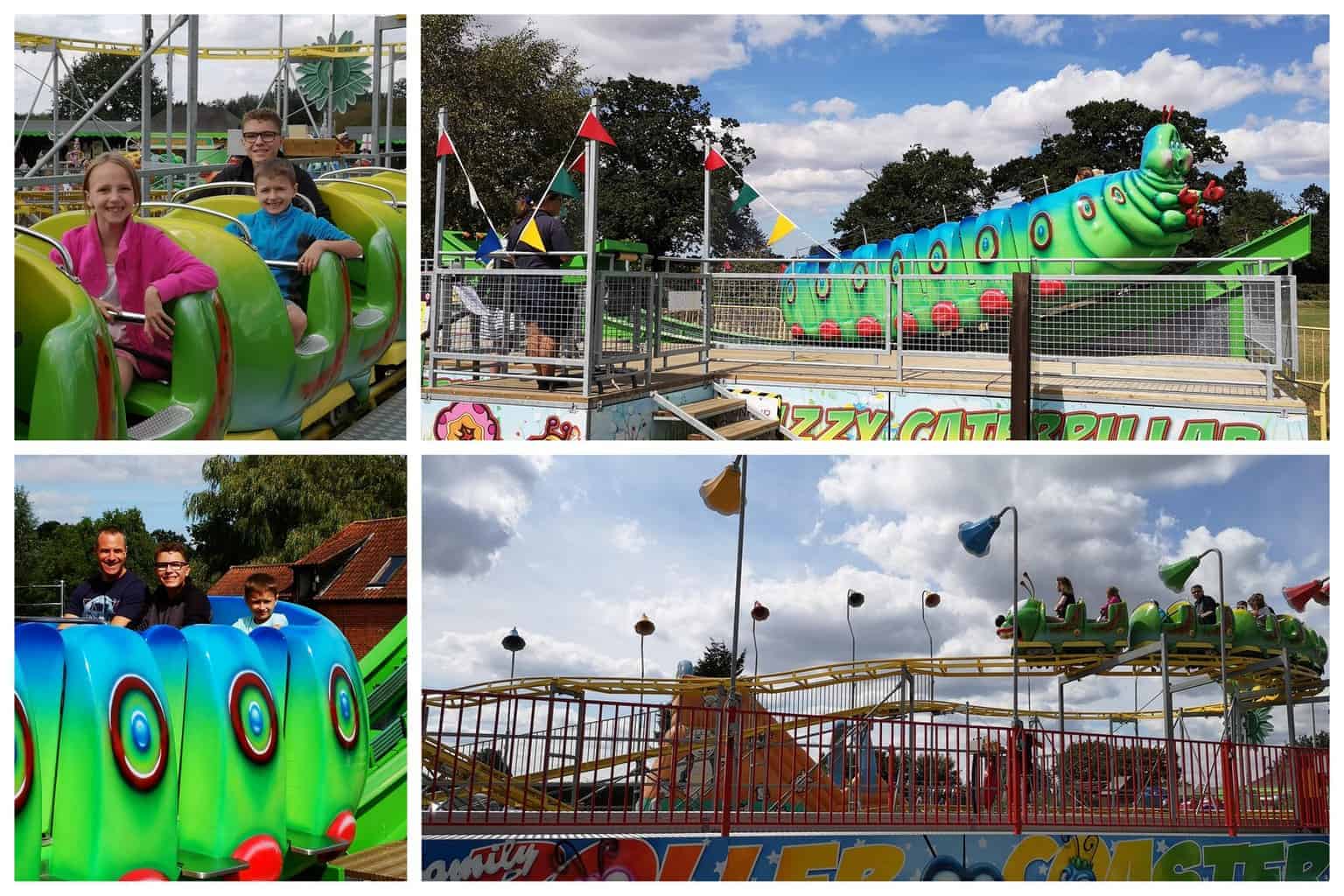 The Beans couldn't wait to get on the rides in the Funfair. We noticed immediately that there had been a few new additions since our last visit, namely the Family Roller Coaster, the Bouncing Bugs and the Dizzy Caterpillar. I spoke with owner Ian Russell later in the day and he said that he wanted to bridge the age gap so that it appealed to older children as well as the young. As you can see, Will thoroughly enjoyed his time at the fair. His smiles were not faked in the slightest (although he will freely admit he is a big kid).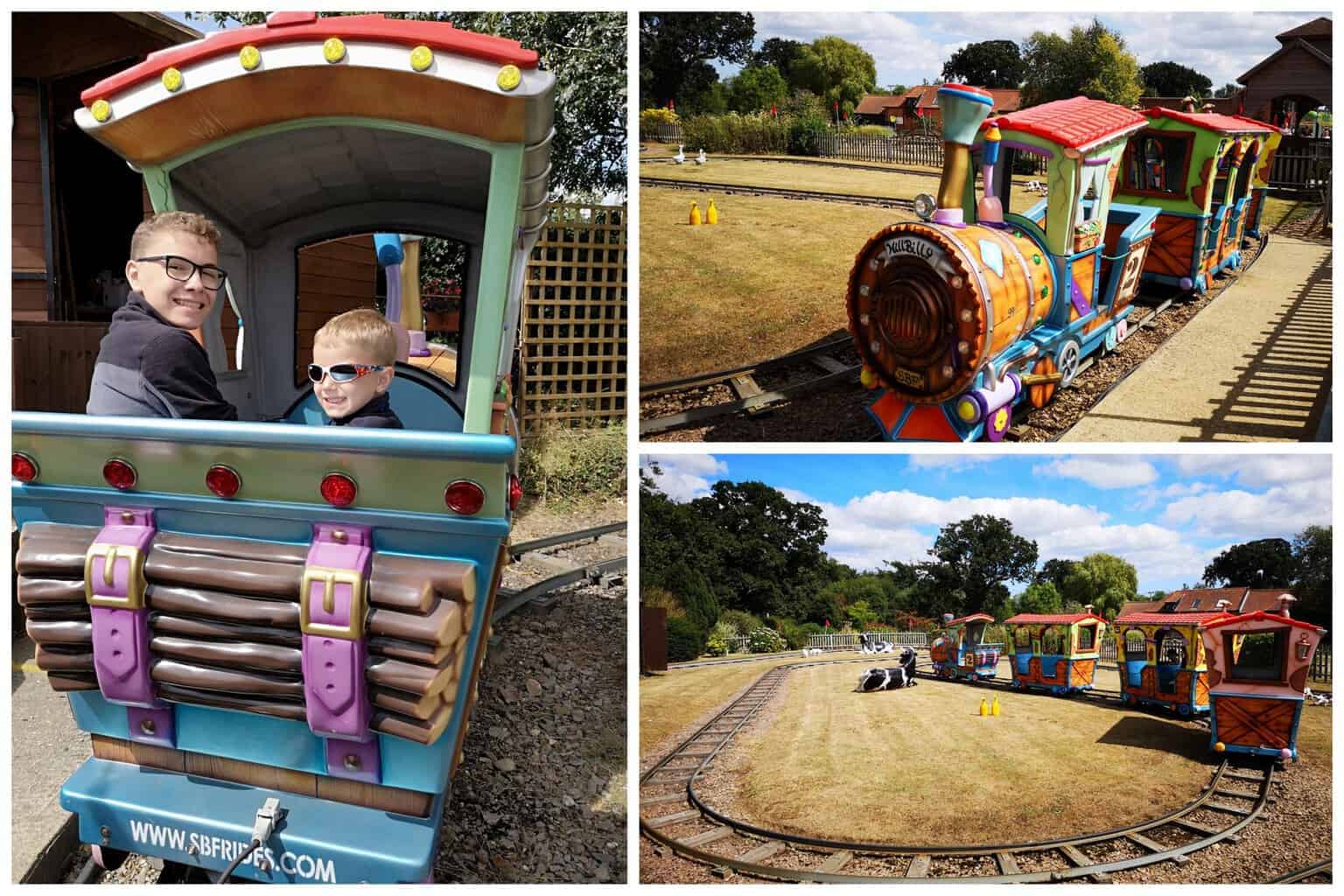 Albie was in his element when he spotted the train, luckily for him, big brother Will was more than happy to ride up front with him as he took charge of the train.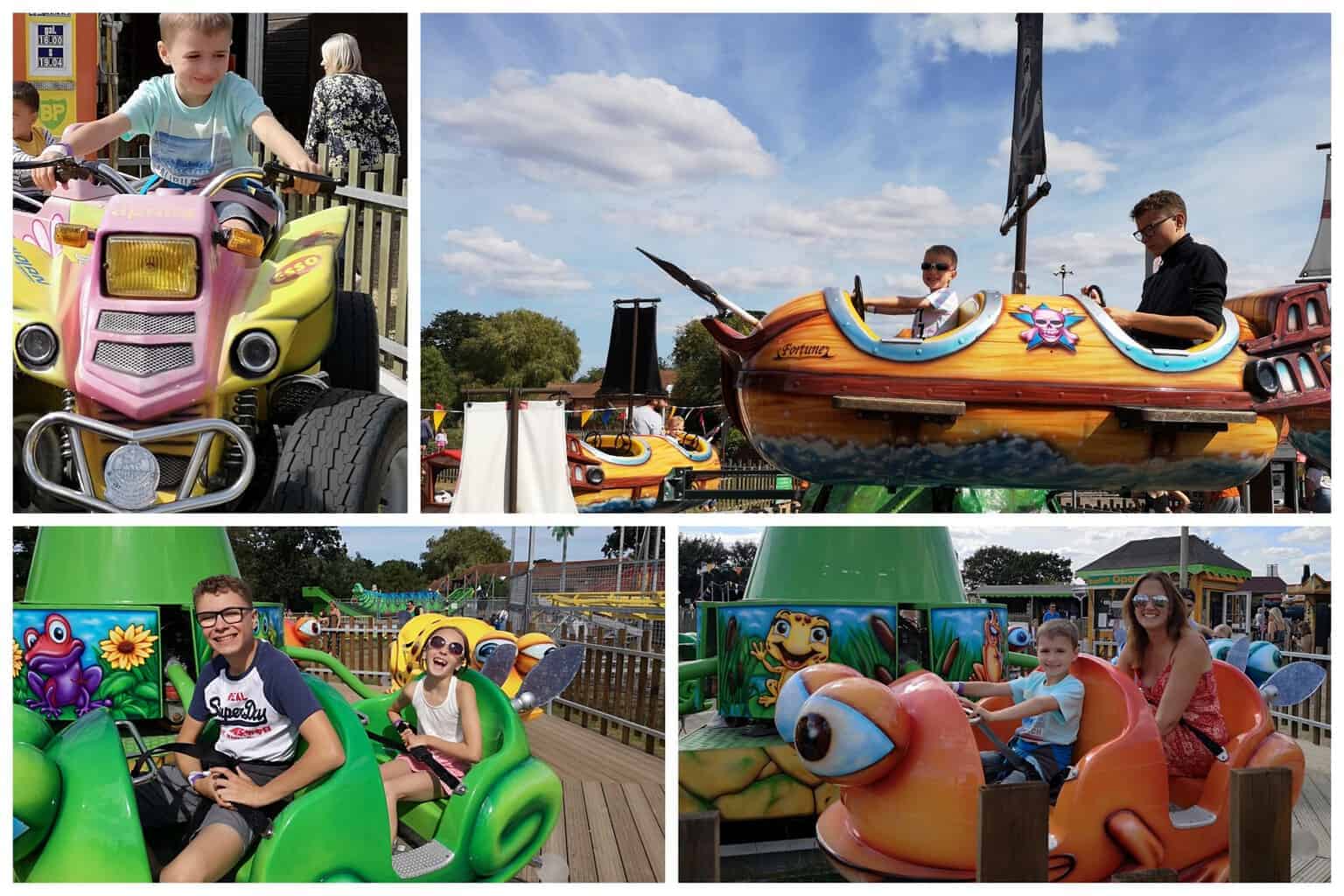 The new Bouncing Bugs ride brought about much laughter as we bounced about in our seats.
The Gallery and Craft Shops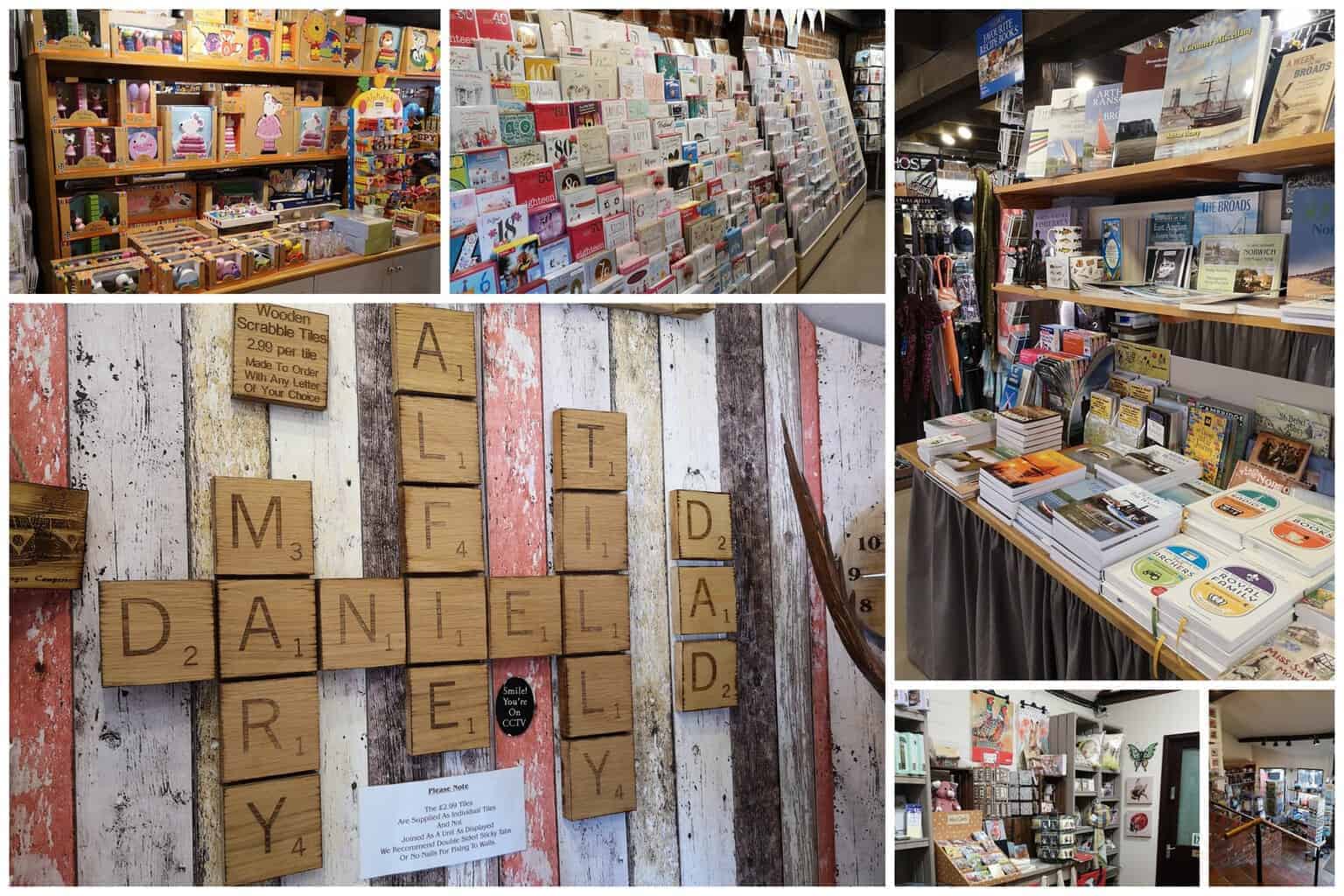 The Gallery is the main gift shop in Wroxham Barns where you will find clothes, toys, homeware, cards, books and gifts. The ladies here are always very friendly and helpful. Aside from The Gallery, there are many beautiful craft shops where you can watch items being made and in some, you can even have a go yourself.
Once again we had a thoroughly enjoyable day out at Wroxham Barns and the beautiful sunshine made it even better. If you're planning a visit soon don't forget to check out their Combo Tickets, you'll thank me for it.