A postcard from . . . Palace House Newmarket #MySundayPhoto
Our Easter Holiday began with a trip to Palace House in Newmarket for their Easter Arts-travaganza.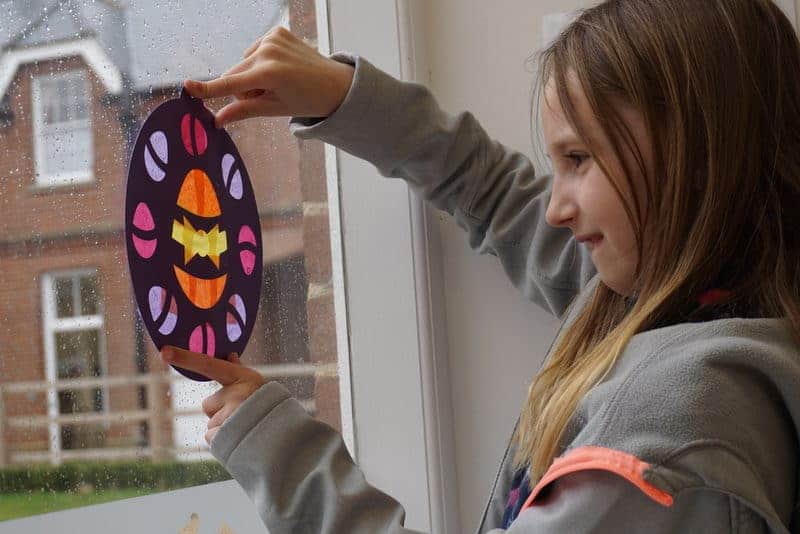 The Beans and I had enjoyed our brief trip here in February so we were keen to go back and show Daddy what it was all about. We spent over four hours at Palace House which I shall be telling you all about very soon but for now, I'm sharing with you this photo of the beautiful Easter window decoration which Lillie made in the Craft Room before we left.
Happy Easter to all our fabulous readers, we hope you have a very special family weekend xx