Discover Newmarket and The National Stud
Last year you may recall we enjoyed a thoroughly fun-filled day out at Newmarket Racecourse on one of their Summer Saturdays. Well last week were invited back to Newmarket for another family day out as guests of Discover Newmarket, the town's official Tour Guide and centre for Tourist Information.
Discover Newmarket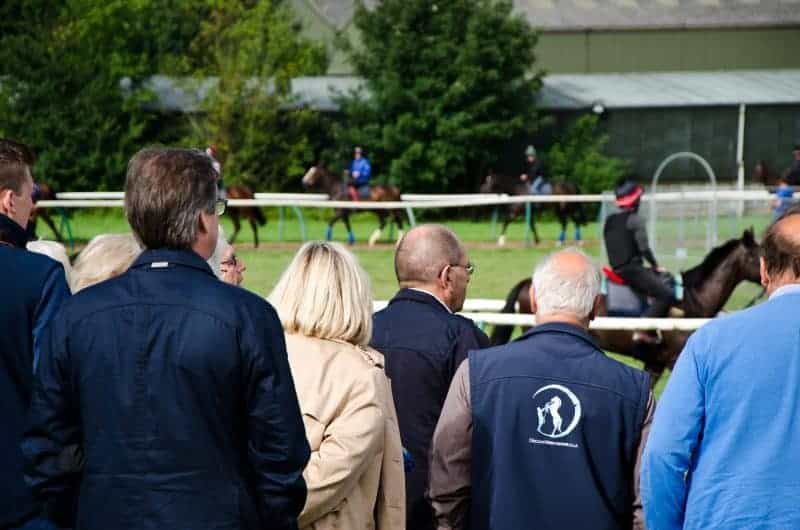 Discover Newmarket run an array of tours around the UK's home of horseracing whether you are looking at time in the racing yard, Tattersalls or The National Stud. There are so many tours to choose from but if you have something specific in mind they will happily tailor a tour to your budget and group needs, all you have to do is ask.
Onwards to Newmarket
Newmarket town isn't a place I have visited before but after a bus ride from our meeting point at The National Stud, through Newmarket to Palace House has confirmed that I will definitely be visiting again this Summer. It's a charming town with lots of character and a bustling town centre – I may have spotted TK Maxx too which always has a magnetic pull for me but I digress!
First stop – Palace House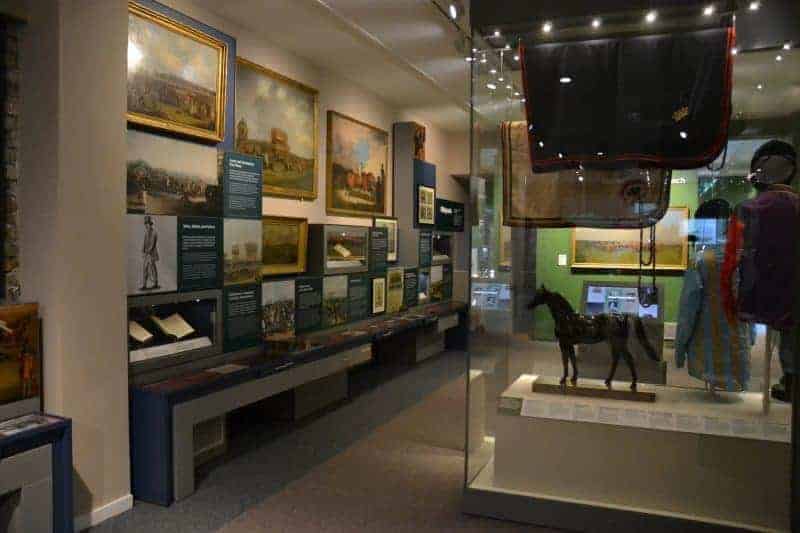 Palace House is the National Heritage Centre for Horse Racing and Sporting Art, something that I know very little about, or at least, didn't until I visited Palace House with our lovely Tour Guide Char. Palace House is a beautiful museum situated in Charles II's Sporting Palace and stables covering five acres at the heart of Newmarket. The buildings are beautiful and extremely well presented, there isn't a blade of grass out of place. I think they have fairies who sweep up behind you!
Super child-friendly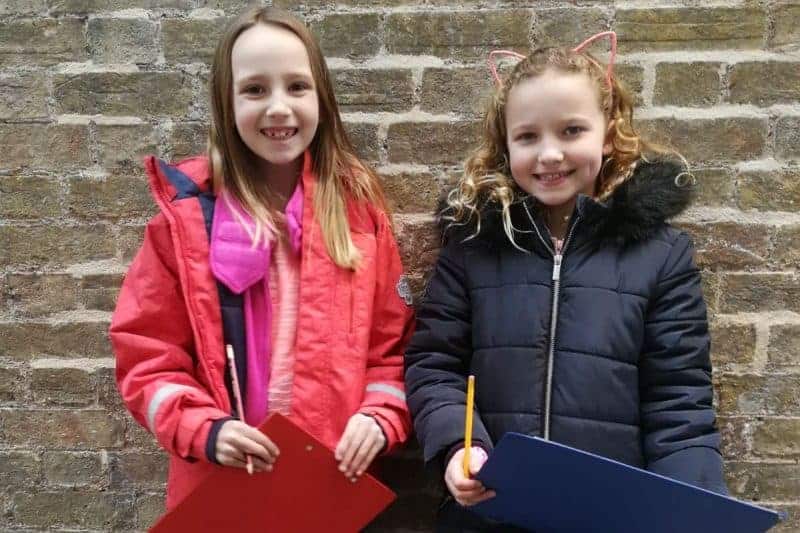 Now museums aren't always the most child-friendly places to visit but Ruth and I put Palace House to the test with our combined gaggle of six little people (ok so one was in a baby carrier but he still counts) and Palace House won out. On arrival the children were all given a clip board and pencil so they could play Bingo on their way around, searching for items and information. A rather sneaky game of learning through play!! You can also listen to an audio tour which guides you around the museum which has a child setting and an adult setting so the guides are tailored to the visitor.
Heavy of heart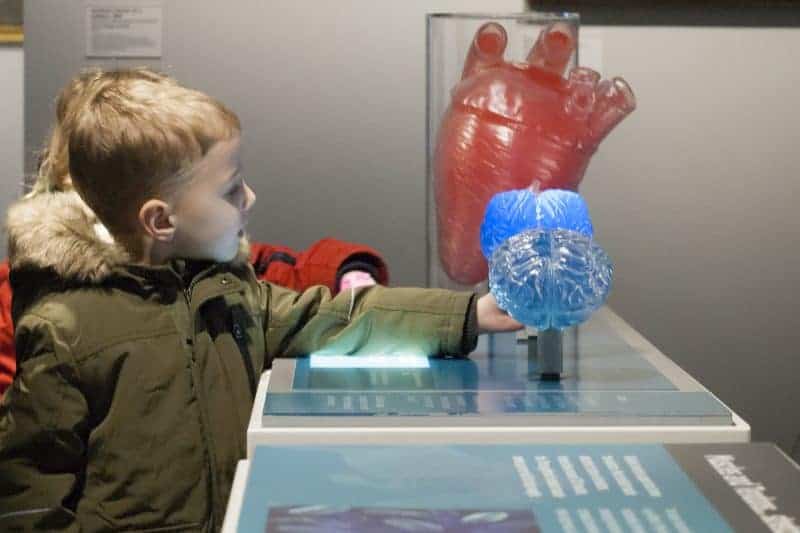 Around the museum there are exhibits where the children can get hands-on (is there any other way with children?) and one such activity which really captivated us all was lifting the Brain and Heart! Not real ones obviously, but adults and children alike were astounded to see the horse's heart in comparison to it's brain and those of a human. It took two children to lift the horse's heart between them as it was so heavy.
The jockeys weigh in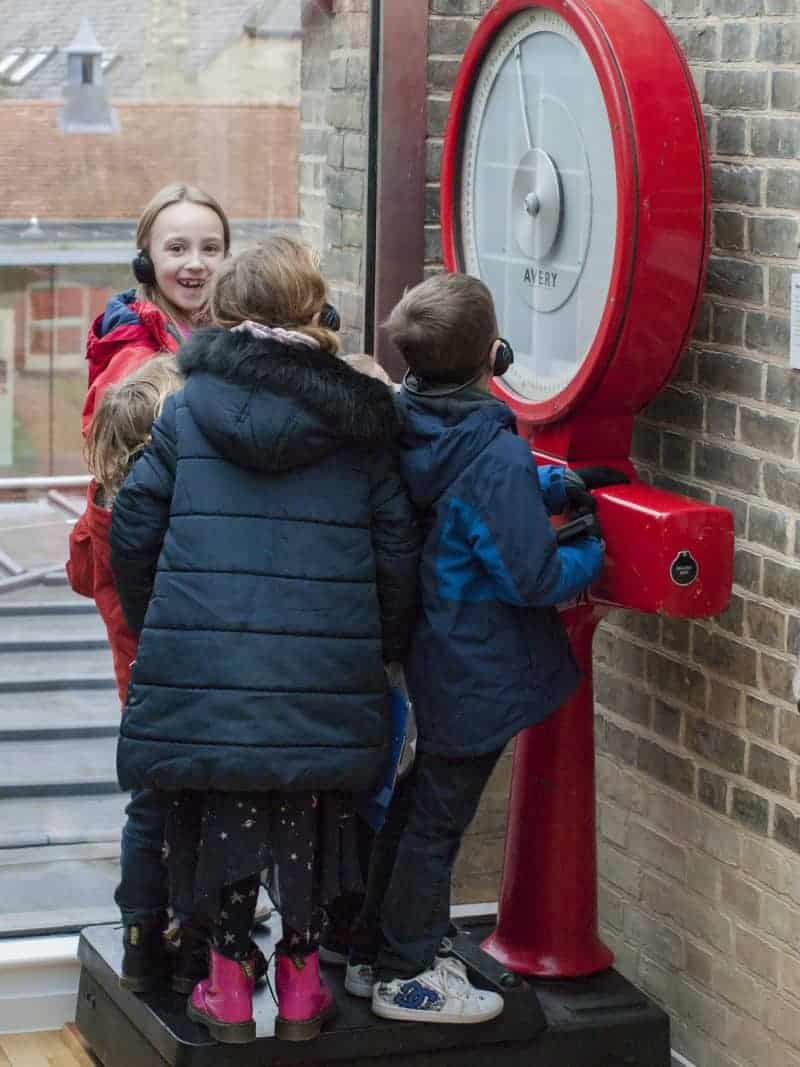 Next up the children discovered the scales which jockeys would stand on to be weighed in before a race. I didn't need to depress myself with what I already knew so I left this one to the children. They took it in turns to weigh one at a time and then a combined weight.
So much to see, so little time
We were only visiting for a short time so we didn't get to look at everything during our tour but as I said, we will definitely be returning in the Summer as the world of horse-racing truly has me captivated. From the ridiculously heavy binoculars of old to the minute silks the jockeys wear and the intricate artwork which depicts the horses. Out in the stables we met a couple of horses who have been taken to Palace House for rehabilitation including a one-eyed race horse. Our visit was just enough to whet the whistle and leave us wanting more.
The National Stud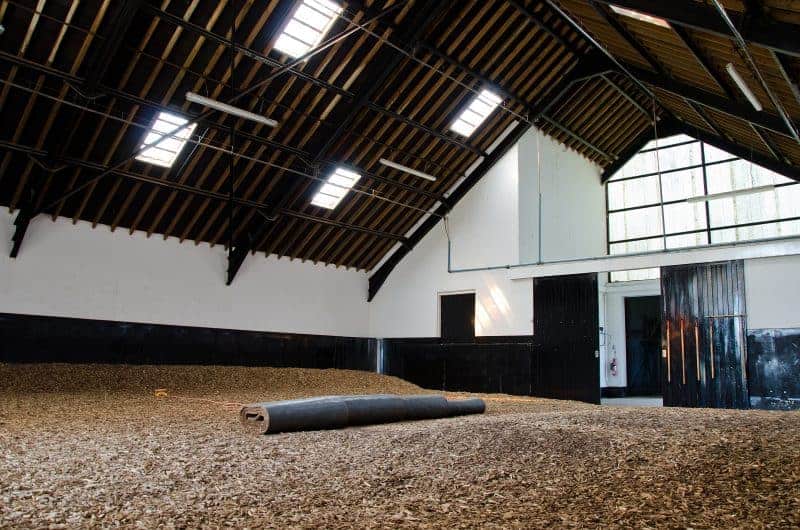 After our quick stop at Palace House we hopped back on the bus with Char who took us for a tour of The National Stud. If it were not for our invitation I would never have guessed that The National Stud could be visited by the general public, I assumed it would only be for those who are boarding horses or looking to board/buy or sell horses.
Breeding Season has begun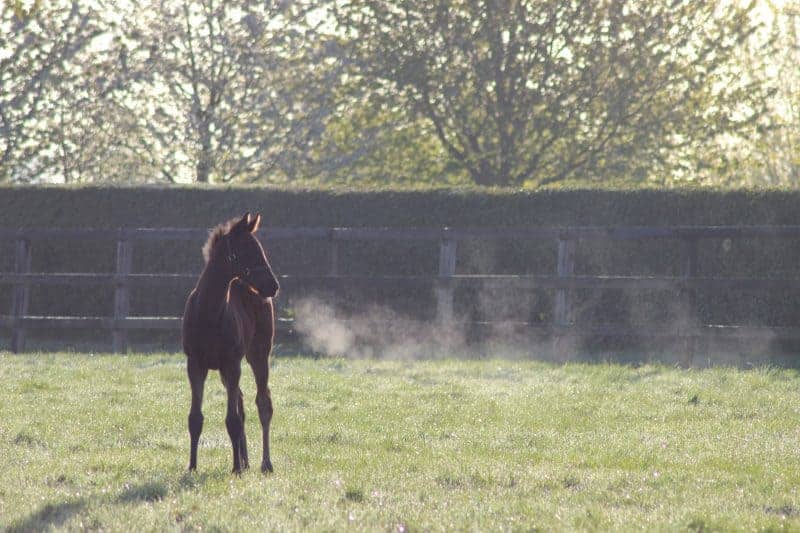 Char took us on a tour of the National Stud and explained how it all works. It was interesting to note that all foals in the UK have their birthday on the 1st January regardless of their actual date of birth, rather like a school year so the earlier the foals are born in the year, the stronger they are likely to be. For this reason the Thoroughbred breeding season runs from 15th February to the first week in July.
The Stallion Unit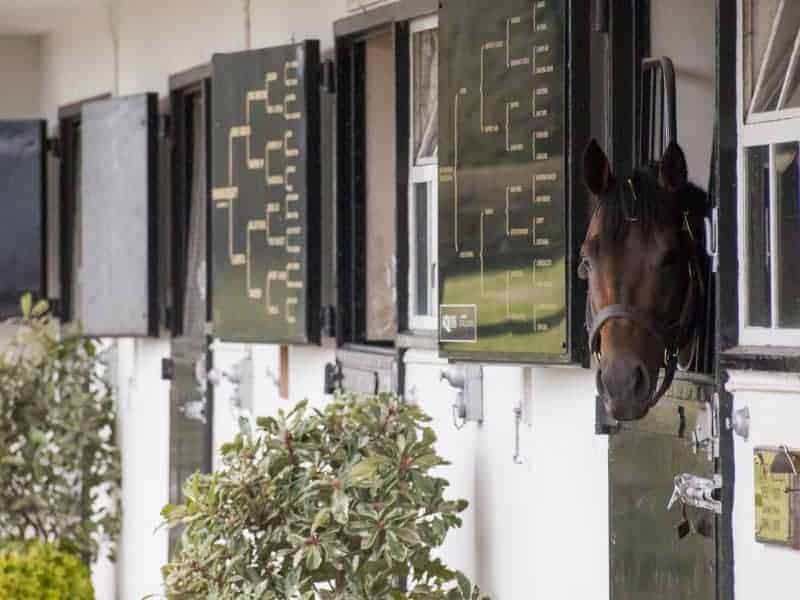 At the Stallion Unit we were able to say hello to Spill The Beans, a rather handsome fellow who was born in the Southern Hemisphere and then travelled to the UK for the Winter period, poor guy had his Summer coat on so he has to have a few thick blankets and stable heaters to protect him from the chills. Hearing more about how much it costs to let the Stallions have their *ahem* wicked way with the Mares left us open mouthed, it's definitely not a hobby I will be able to partake in unless I win the lottery jackpot!
Stallion Man Paddy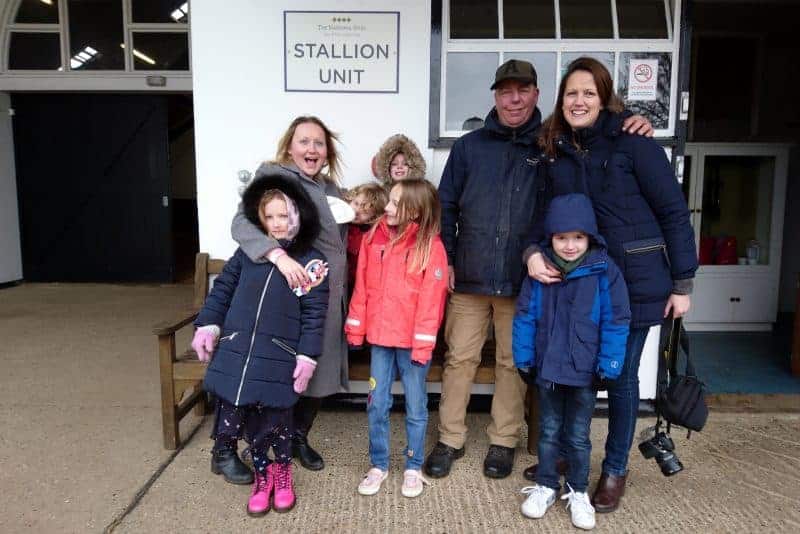 Proof that we never truly grow up came when we were introduced to Paddy whose job title is 'Stallion Man'. This of course ensured much tittering from us ladies (we don't get out much) and so Ruth and I couldn't resist the opportunity to grab a photo with Paddy and our children, though Paddy was a little hesitant to start with (especially when being ribbed by his colleagues) he wanted to make it clear that the children were nothing to do with him.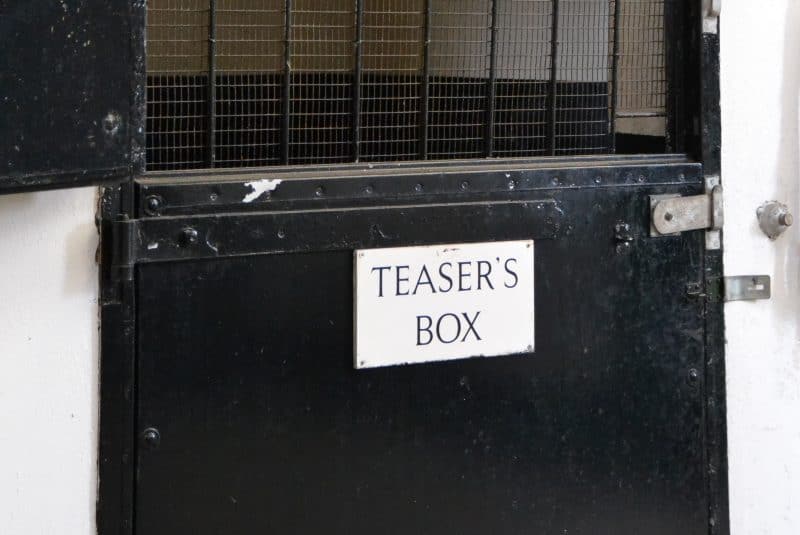 Paddy took us into the Stallion Unit to show us where they care and groom the Stallions as well as the 'private suite' at the back where the magic happens. Oh, and the Teaser box for the poor boy who get invited in to fluff up the mares, get them in the mood and then hand over the reigns to the Stallion.
Wavertree Cafe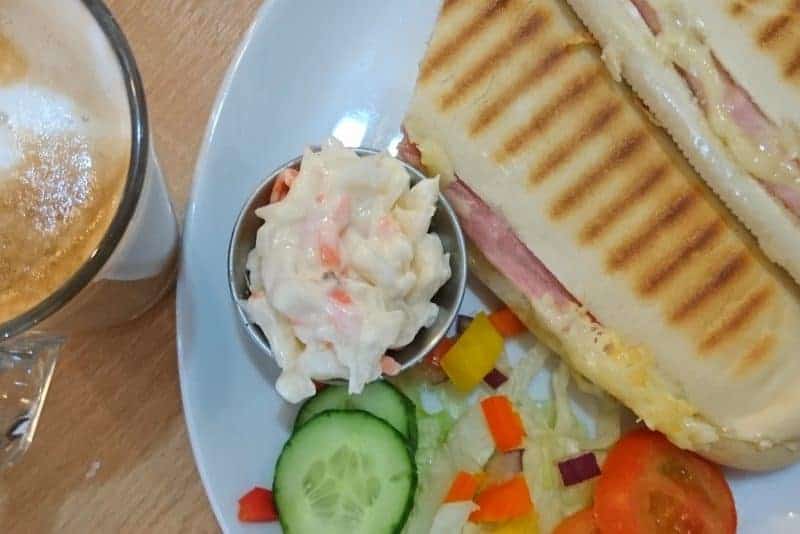 We finished our day at Newmarket with a delicious lunch at The Wavertree Cafe which included hot toasted paninis and rather naughty Pancakes (it was Shrove Tuesday so it's the law!!). Throughout our day we were treated like the most important of guests, nothing was too much trouble, all the staff were extremely knowledgeable and friendly but most of all, we all loved it from the adults right down to young Albie (who has now decided he wants a horse – cheers for that).
Disclaimer: We were invited by Discover Newmarket to be guests of The National Stud and Palace House for the day, our lunch was provided free of charge. No payment has been received for this post. All words and opinions are my own and may not be copied without my permission. I have not been instructed what to write.