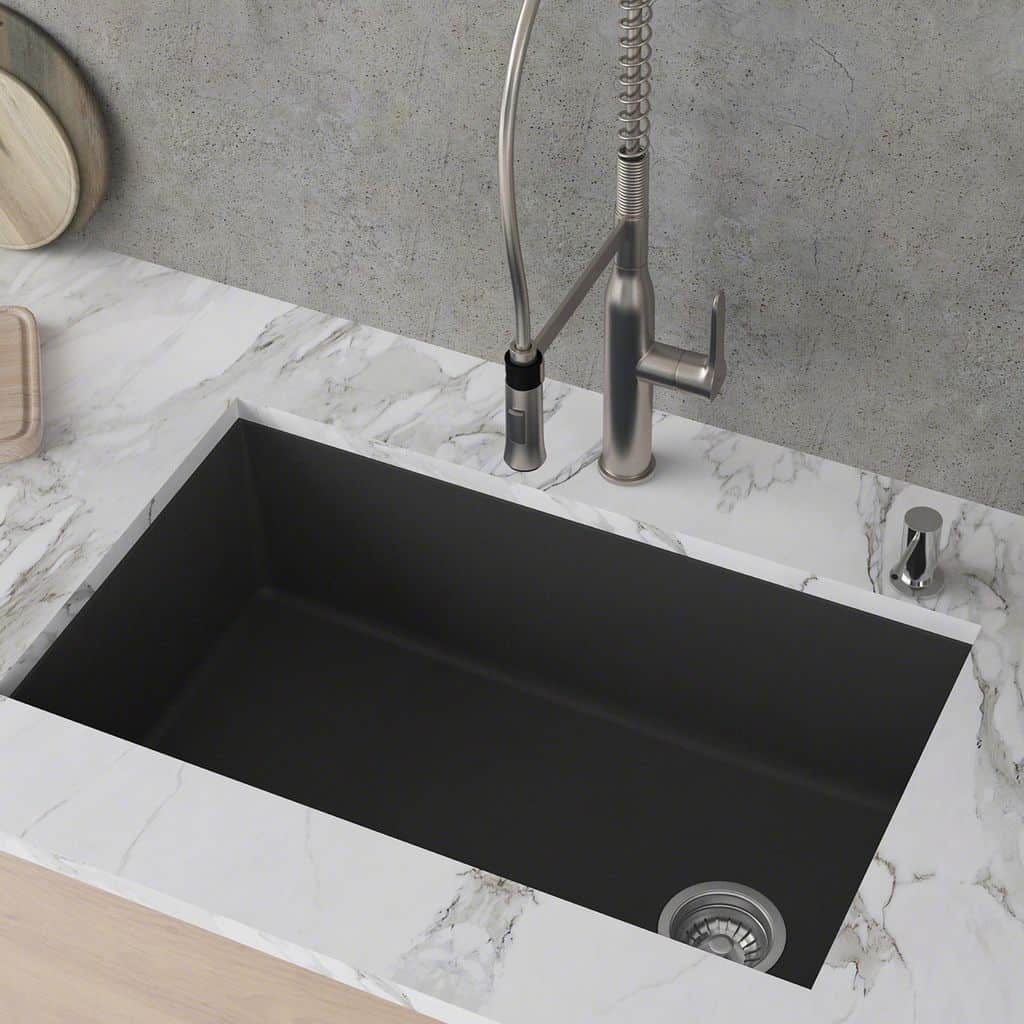 A perfect kitchen sink: Mounting options and materials
New Year is here, and you may have been thinking about your resolutions. The list is most likely going to focus on eating healthy, losing weight, travelling across the globe, getting a pay hike, and so on. Chances are very slim that you would think about the choice of a new kitchen sink. If you are planning to renovate your kitchen soon, you must have started figuring out all the construction tasks and the deadline for each of them. You will need to buy a lot of household appliances as well. But while you get busy with those things, don't ignore your kitchen sink.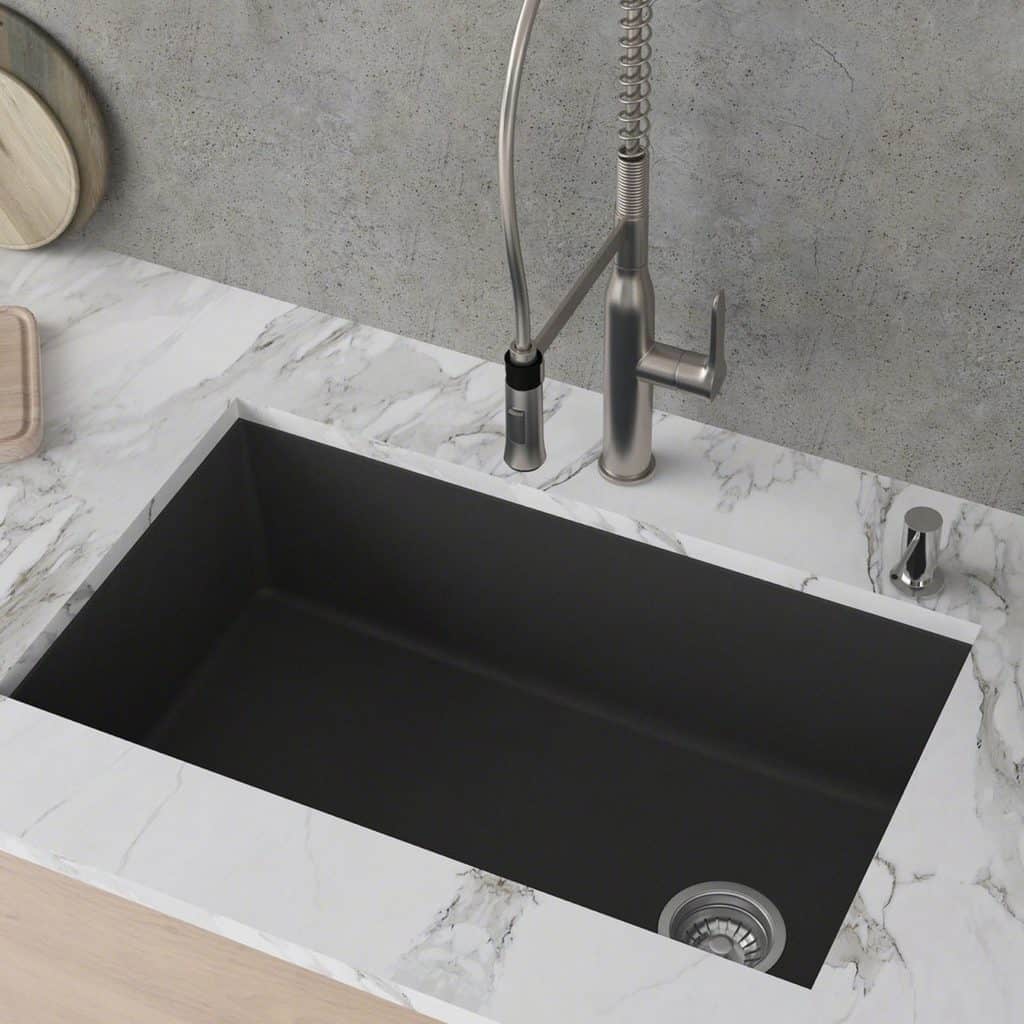 Since it is not an expensive investment as such, compared to other things, you may want to go easy with it. You can be fine even if it means pushing it to the last-second shopping. But it will be a mistake from your end. Sinks can be affordable by themselves, but the removal and replacement processes can incur huge costs. To make sure you pick the right choice for your kitchen, you have to consider two factors – installation and material. The surface of the 24-inch kitchen sink and how you get it installed can have an impact on the overall budget, functionality, and durability. That's why it makes sense to explore all the available options in these areas for some knowledge.
Kitchen sink materials
Style and shape can be critical, but first, you have to decide on the material that lends this feature endurance, strength, stain resistance, ability to withstand scratches, and more. The same thing makes a choice delicate, which can be best suitable for light or medium use only. So, whether you wish the kitchen sink to be a stylish addition or a functional piece or a combination of both, the material you choose can settle the matter once and all. Here is a quick peek into the popular options for you.
Stainless steel
Whether your kitchen has a granite or stone countertop, you can include a stainless steel kitchen sink in the design for its vast application. Modern kitchens need this material to create a sleek and contemporary line. The look gets an elevation, particularly when you combine it with a wooden or granite countertop. And if you get extra greedy, you can focus on the under-mount stainless steel range.
In terms of performance, you can expect 16 to 18-gauge steel to deliver maximum value. It stands for thickness, which comes in handy in deadening noises and tolerating dents. Another element that you should consider in stainless steel is the series number. A 300 and higher series of steel is extremely useful for structural products, such as kitchen sinks. This metal contains a mix of nickel and chromium that allows it to tolerate heat and corrosion.
Fireclay
Mostly found in farmhouse style, a fireclay sink can serve a spacious urban kitchen efficiently. It is mainly useful for light to medium use. These sinks are typically a ceramic material, shaped from clay and glaze treated to high temperatures. You can find them to have a resemblance to cast-iron sinks. However, these sinks can offer you better stain and scratch resistance. After some time, they can lose their shine, and to restore the same, you may need to apply a fresh glaze. Since fireclay is a heavy material, the countertops and cabinetry have to be strong enough to support it.
These sinks don't offer much choice in colours and styles, though. For instance, you will get them in white mostly and sometimes off-white too. And as far as the configuration goes, an apron front single bowl system is common to this material.
It will be interesting for you to discover that these models tend to be a bit pricey because they are hand-crafted products. Due to this, there can be differences in size and shape also. Experts suggest you should buy only a high-end model in this material if you expect it to give you longer company in the kitchen. Also, it needs a perfect installation to perform well.
Stone
A perfect fit for natural stone or wooden countertops, a stone kitchen sink is another option for all types of uses. In stone, you get granite as the standard choice and then chance upon marble ones too. Natural stone structures can add a breath of fresh air to any kitchen, and that's why they are unique. However, remember that you don't get pure stone sinks in the market easily, as these tend to be quite expensive. What you find are usually composite variations. For instance, a granite sink can contain 80% natural stone and 20% acrylic resin for reinforcement. Nevertheless, you can expect it to inherit some natural stone qualities, for sure, in terms of textures, at least.
There is no issue with their durability also. However, the material tends to be porous due to which it can trap moisture and water. Also, you need to provide proper sealing to protect it from stains, scratches, and damages caused by cleaning solutions and other chemicals. Since stone is heavy by nature, you can intuitively assume that a granite sink would need solid cabinetry for support. Another barrier can be its higher buying and installation cost.
Kitchen sink mounting styles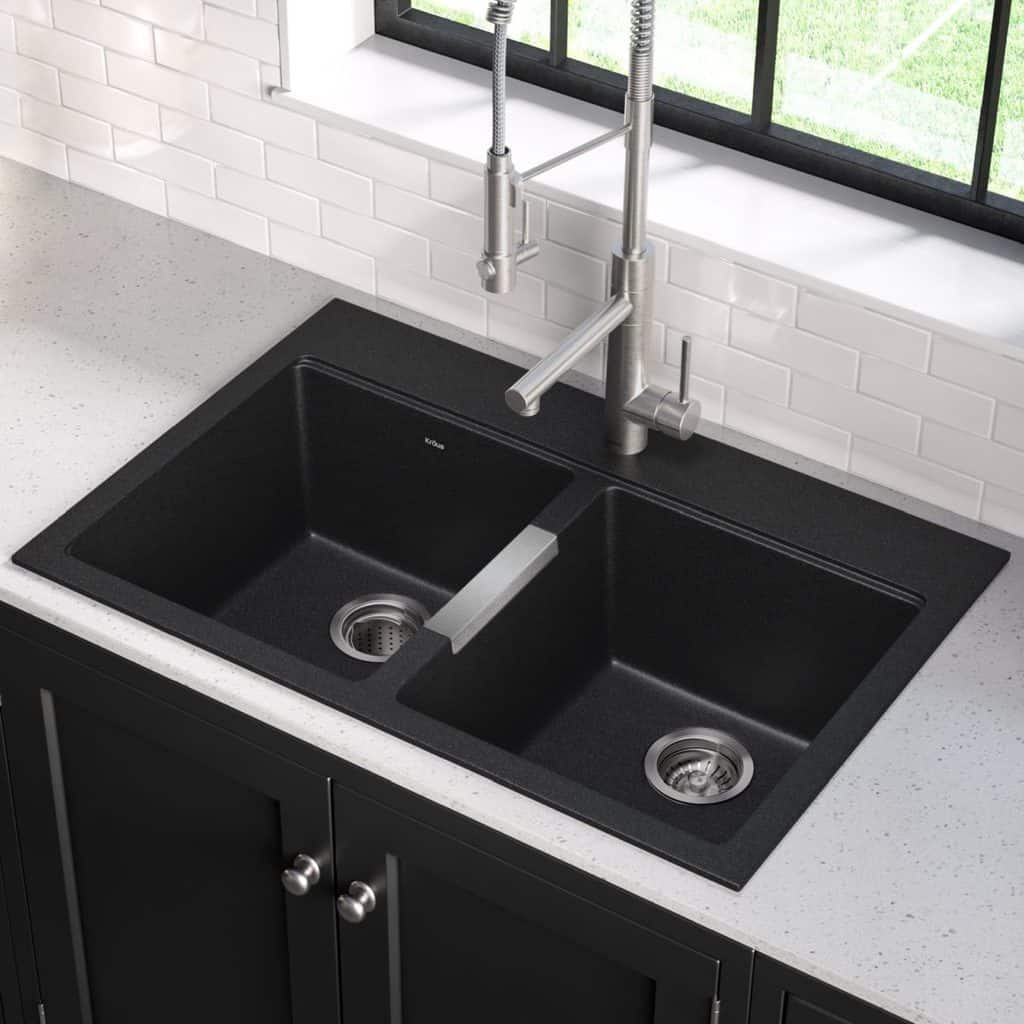 It has mainly to do with the plumbing. But it can also have an impact on the overall look of the sink and the cleanup work. That's why homeowners decide what they want here. Of the different choices, a drop-in or top-mount configuration is straightforward and easy. The sink sits in the countertop cutout, and a seal is applied. These sinks are affordable as well as suit all types of countertops. You can, however, face challenges with cleaning in this setup as the food can get trapped in the gap between the counter and the flange.
The farmhouse is a trendy apron front-style sink with edges protruding in the front. People appreciate the exposed front because it enables them to access the basin easily and tension-free. It eliminates the risk of water accumulation on the edge and the counter. But in this installation, you need to have reinforced cabinetry that can support the sink.
Other than these two, under-mount sinks are also quite common. In this setup, the sink attaches to the countertop from underneath. It doesn't have any lips, so cleaning a counter doesn't feel like a headache.
If you are looking to explore the best sale for kitchen sinks, then keep these two aspects in mind to have a smooth experience with shopping.