5 Cool Home Appliances to Buy In 2022
The kitchen plays a multipurpose role in every household. It serves as an escape from other responsibilities for some and a place of never-ending tasks for others. Nevertheless, folks spend a lot of time in their kitchens. The following are some of the most incredible new cool home appliances that will be coming soon to your home's kitchen space for a better experience.
1.  State-of-the-Art Refrigerators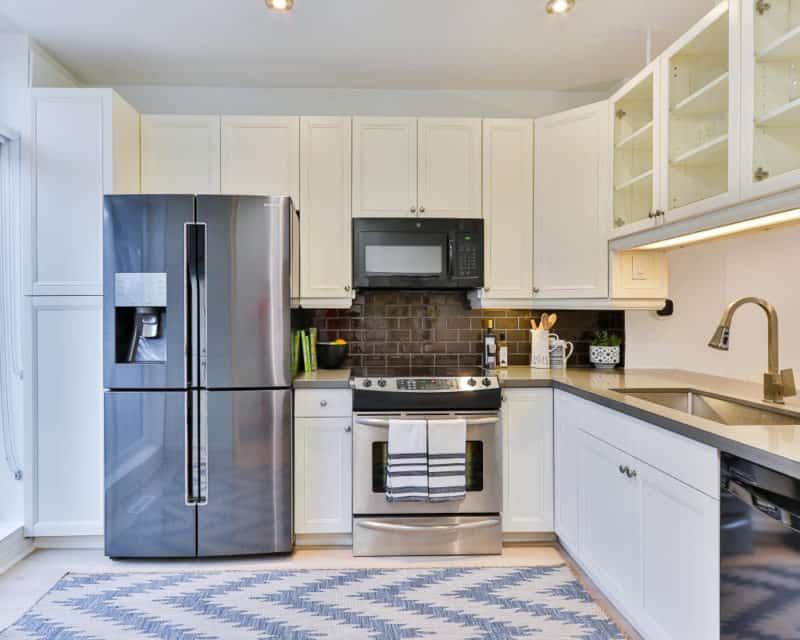 The demand for storage space for food has significantly increased due to increased cooking at home by consumers. Some of the best state-of-the-art fridges in the market now have a versatile cooling system that features five cooling zones. They also feature an airtight mode, custom-made for vegetables and fruits that can be shifted to suit your desires and keeps the food fresh.
Others possess new beverage centres that fit a water dispenser and water pitcher efficiently inside the unit, thus offering a larger capacity than previous models. The fridges come with personalised eight colour options that can be matched and mixed amongst the front panels and changed over time with the help of an installer. Additional to considering the capacity of your fridge, freezer sizes are also to be noted depending on how many frozen goods your household usually has. Check out this guide on getting the perfect freezer for your kitchen to know more.
2.  Suspendable Kitchen Faucets
If you didn't know, there is no such thing as having too much space for the kitchen. In 2021, several manufacturers are launching faucets that are mountable to the ceiling to assist in clearing up kitchen tops and increase the faucet's standard radius. They feature a hose whose height is adjustable and a weighted spray head to reduce excess swaying suspended from a swing arm that rotates up to 180 degrees.
Additionally, they have specialised modes for cleaning and are controllable using a button present on the faucet or wirelessly.
3.  Home Custom Ventilation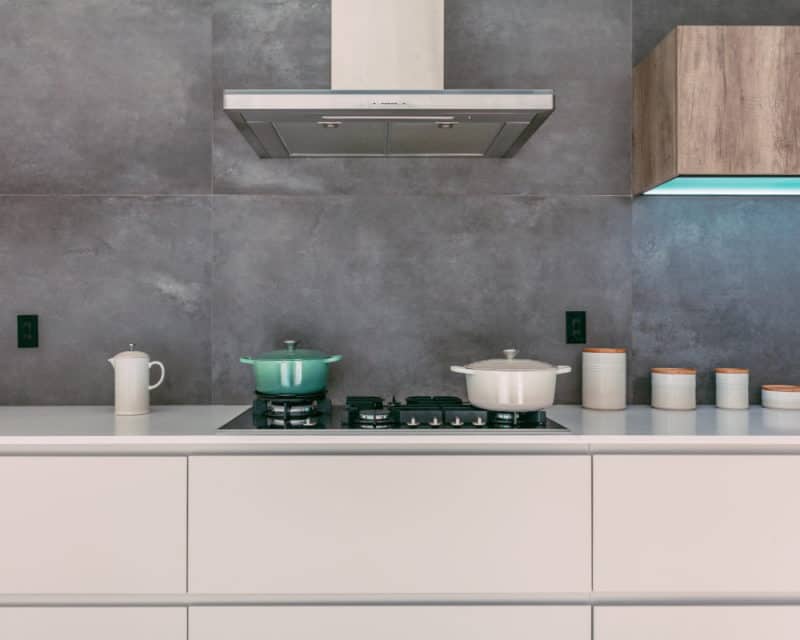 The kitchen is highly affected by poor interior air quality. In the kitchen, airborne particles form due to gas fumes, steam, and other cooking methods. That is why the installation of range hood exhaust fan is necessary for good ventilation that will eliminate these flying particles successfully.
The kitchen is among the home's greatest culprits when it comes to poor indoor air quality. Proper ventilation is critical in removing airborne particles produced by steam, gas fumes, and other cooking methods. The latest home custom ventilations have versatile installation capabilities.
Most are customised for standard cabinets with a depth of 12-inches, and are available in different widths, and contain built-in exhaust fans. These units can integrate into a home connect portal, which synchronises with other systems like voice control systems. You can look at the options available at Beko Factory Seconds as well.
Additionally, these ventilations also provide the consumer with the choice of getting a notification of when to clean the machine's grease filter or replace the charcoal filter. This feature ensures that the kitchen ventilation is in working condition at all times.
4.  Cooker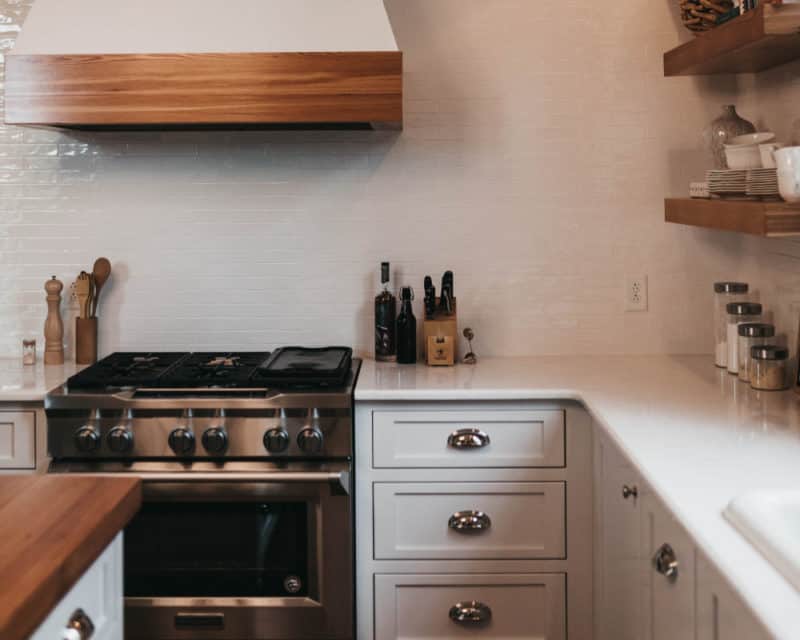 Today's consumers are becoming wiser in how they pick kitchen appliances. Some take their time researching the advantages and disadvantages of gas tops against induction and even watch videos to get an idea of their functions. However, with the cookers being sold today, you can have it all.
Some feature two gas burners, a two-zone induction, and sous vide element, all encompassed on one cooktop. They also pack a combination of convection and steam oven. You can get cooktops that are available in 36-inches which is beneficial to the user. With a heat content of about 39,000 BTUs, some don't require a compensating air system which is often expensive.
5.  Ovens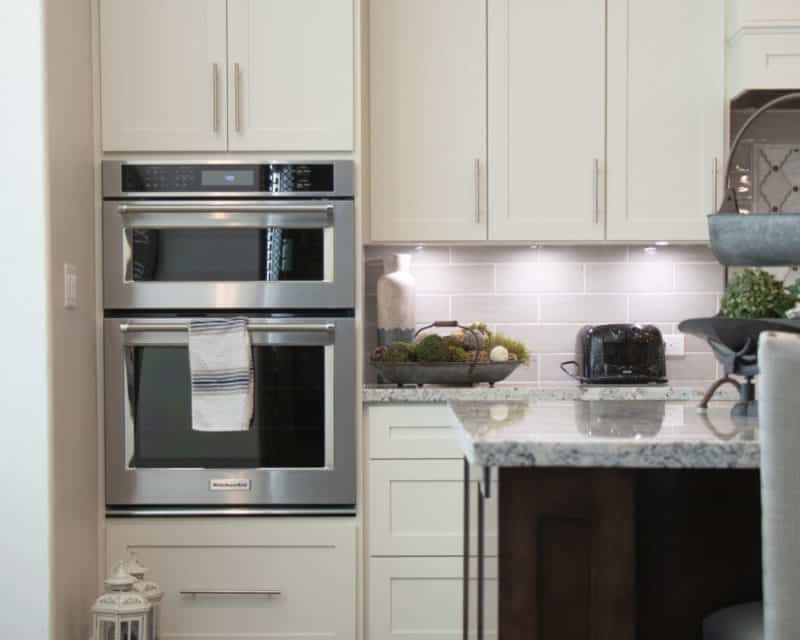 In 2020, there were fantastic oven combination offerings. This year, these combined systems are receiving additional upgrades. This year's models measure three cubic feet, which is double the capacity size of the previous units. They also pack sous vide cooking capabilities, which compliments the other existing steam functions and convection and broil settings.
Their release coincides with the new vacuum seal drawer coming that features several modes of heat and vacuum sealing to improve the convenience of airtight cooking and storing food.
What are The Benefits of Having these Appliances?
1. They are energy efficient
Most kitchens contain appliances that generally require energy like electricity or gas to operate and serve you the way you desire. It is important to note that the more energy efficient your appliances are, the money and time they will save you. Today's appliances are designed to have additional features, and be durable and user-friendly compared to the older devices. Modern appliances are more energy-efficient than older appliances.
2. They are durable
With the rapid change of technology, it is possible to think that it will affect its ability to make durable appliances. However, this is not the case as manufacturers make these appliances while factoring in durability.
When shopping for kitchen appliances, ensure they have a warranty with a reasonable period and a repair service. The standard warranty should be at least three years minimum.
Kitchens being among the most frequently used spaces in our homes, should not be omitted from refurbishment and remodelling. A nice-looking kitchen fitted with excellent modern appliances improves your home's internal appearance. It is, therefore, vital to understand innovations in kitchen appliances.
3. They feature a modern design
Customers want kitchen appliances that look good in addition to them being current and efficient. Customers pay attention to style and design and are willing to pay more for well-designed devices. Manufacturers have taken note of this and have brought in competent and innovative designers to produce good-looking kitchen appliances that are space-conscious and get the job done.
The Bottom Line
The majority of the people seeking a good lifestyle agree that possessing good kitchen appliances is necessary, not a luxury. Efficient and modern appliances will make your kitchen experience more enjoyable and manageable, especially if you live a hectic lifestyle. Therefore, it is advisable to pick kitchen appliances that will serve you well based on your needs and budget.