When I was a child my Mum and I often used to go on holiday in Norfolk so I love taking my children to some of the places that I visited as a child, it always brings back happy memories. During #MummyMattersSummer2015 Hubby and I decided to take the Beans to Langham Glass near Fakenham in Norfolk. The Beans are starting to reach that inquisitive age where they want to know how everything is made, obviously Jelly Bean is still a little young so we will have to visit again in a few years' time for him but that's not exactly a hardship is it.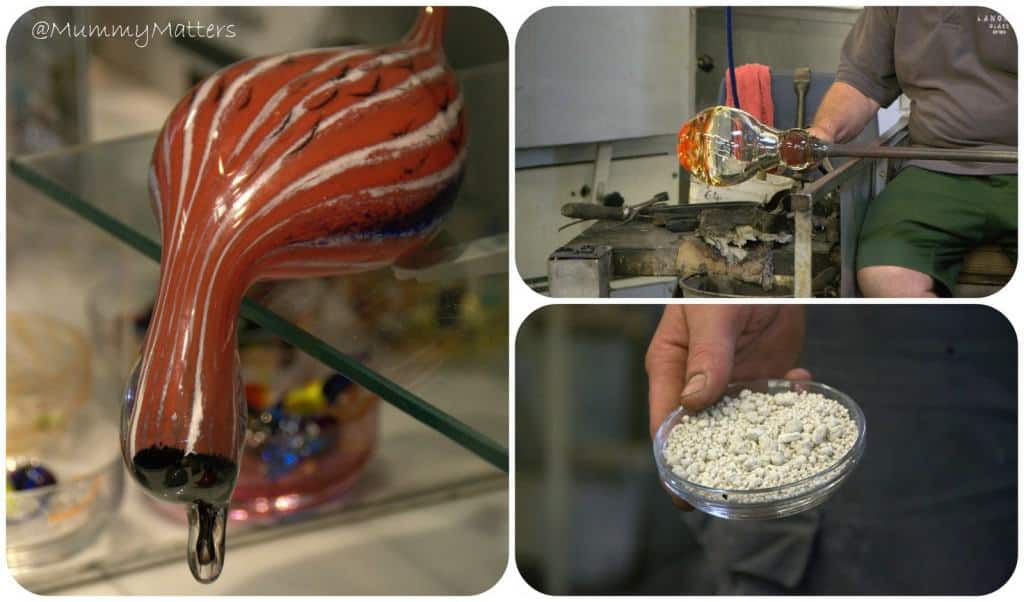 A warning for the car park
We arrived a little after 10am on the last morning of our camping holiday in Dersingham and the car park was already full. We had to park in the overflow car park to the right which is partially grassed and partially gravelled. We were just about to swing into a space between two cars on the grassy area furthest away from the road when Hubby spotted a tree stump at the last minute. Lucky miss for us!! I popped into the reception area to ask whether I would be best allowing Jelly Bean to walk or to bring a pushchair (they told me to let him walk) and returned to the car to see an elderly lady alone in a car perched on top of the tree stump. I ran back to Hubby and suggested we had better see if she was ok. When we arrived at her car she was quite flustered and said that she was alone and didn't know what to do. Hubby had a look under her car to assess the situation and decided it would be safest for her to drive forward slowly as her car wasn't quite touching the tree trunk and she 'should' be able to just about miss it if she went very slowly. As the lady pulled forward under Hubby's direction, I watched under the car to see that she was clear of the tree trunk and luckily for her she missed by a hair's width! The lady was so shaken up that she didn't stay, instead decided to cut her losses and return home – such a shame. I mentioned it to the reception area at Langham Glass so hopefully they would position a sign to warn other drivers or have the tree stump further cut down to avoid damage to other cars.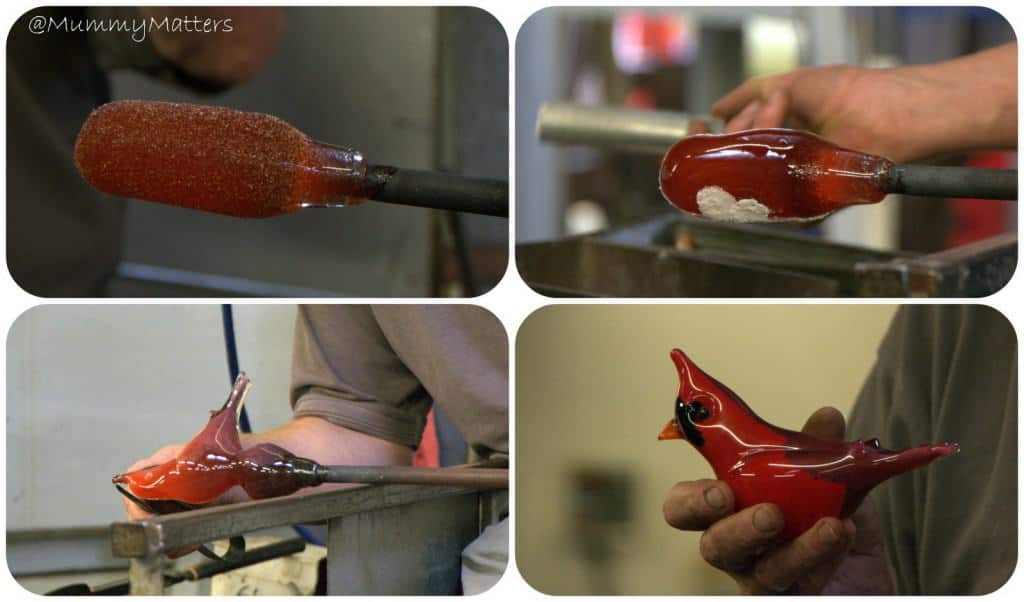 Watching the Experts
Throughout the day, the Glass Blowers work continuously to demonstrate how they make some of the many items of glassware. Understandably the room is VERY hot indeed but it is worth being a little uncomfortable as the demonstrations are very interesting. We sat and watched a glass bird being made, a duck, a vase and a beer tankard. The Beans didn't once ask to leave because they were fascinated by how the glass could be blown and moulded one minute then cut with scissors or a knife the next and would even smash if dropped on the floor.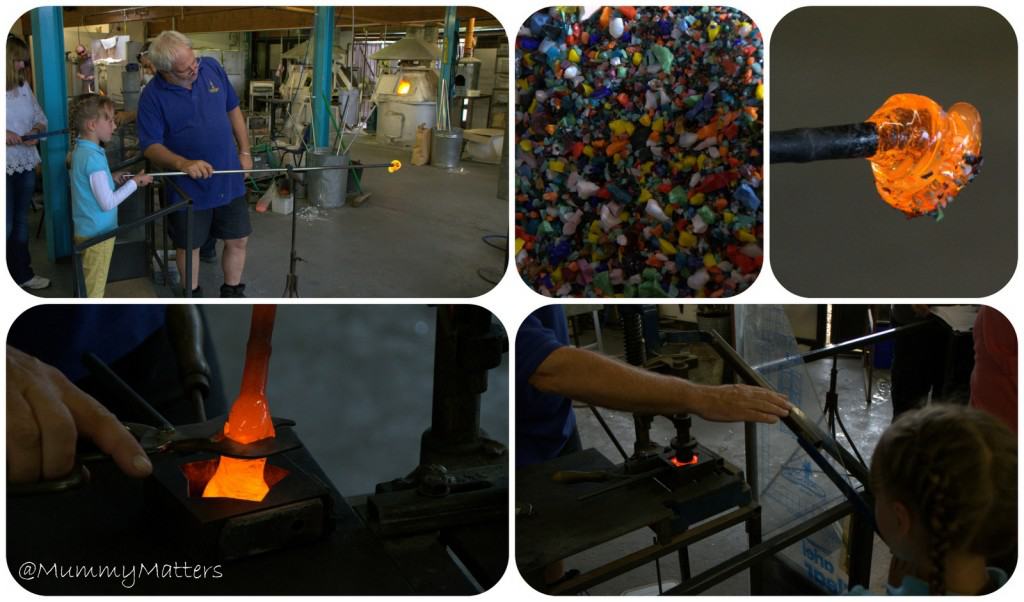 Giving it a go
We wanted to be able to give the Beans an opportunity to make something for themselves and would have loved to give them the chance to do glass blowing but sadly this was a little too expensive to pay for three of them to do on top of the entrance fee but maybe they can do it next time. Instead we paid for them to make their own tealight holder. They were able to choose which shape they wanted to make, what colours they wanted to add to their glass and then had to roll the molten glass carefully to encompass the colour granules into the glass. Once they had rolled it enough they dripped their molten glass into a mould and pushed the press down into the glass to make the indent for the tealight. Their tealight holder was then taken away to be control cooled overnight and would be sent to us at home over the next few days.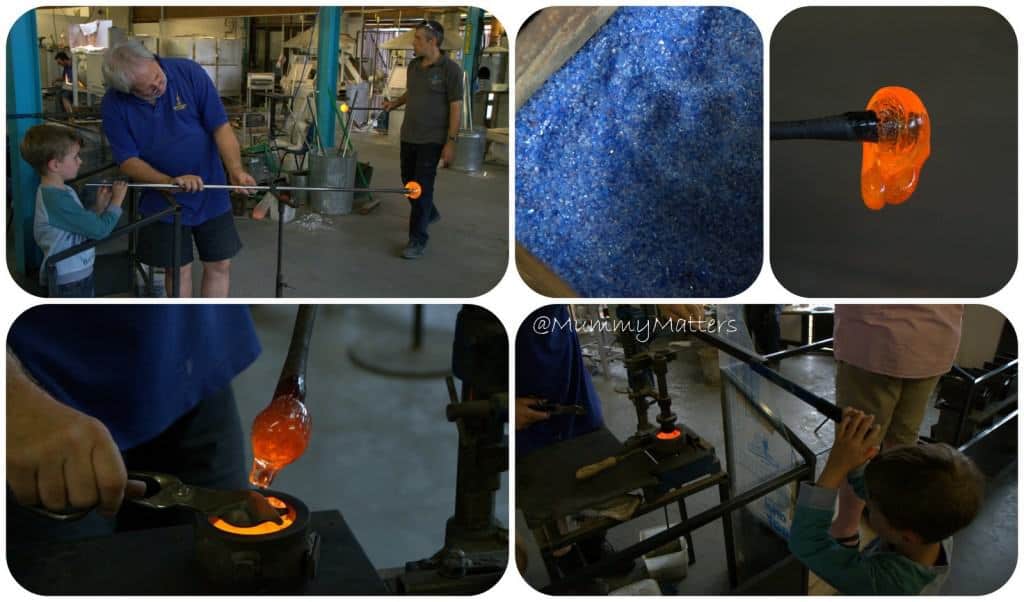 A free lunch
Included in the price of entry of each adult to the demonstration area was a free lunch in the restaurant for the children so we received two free sandwhich lunches which were made to order and then purchased a further two lunches for the other Beans and a generous slab of cake for ourselves.
When it was time to leave the Beans all agreed they'd had a brilliant time at Langham Glass and asked if we could go back again which is always a good sign of a day well spent.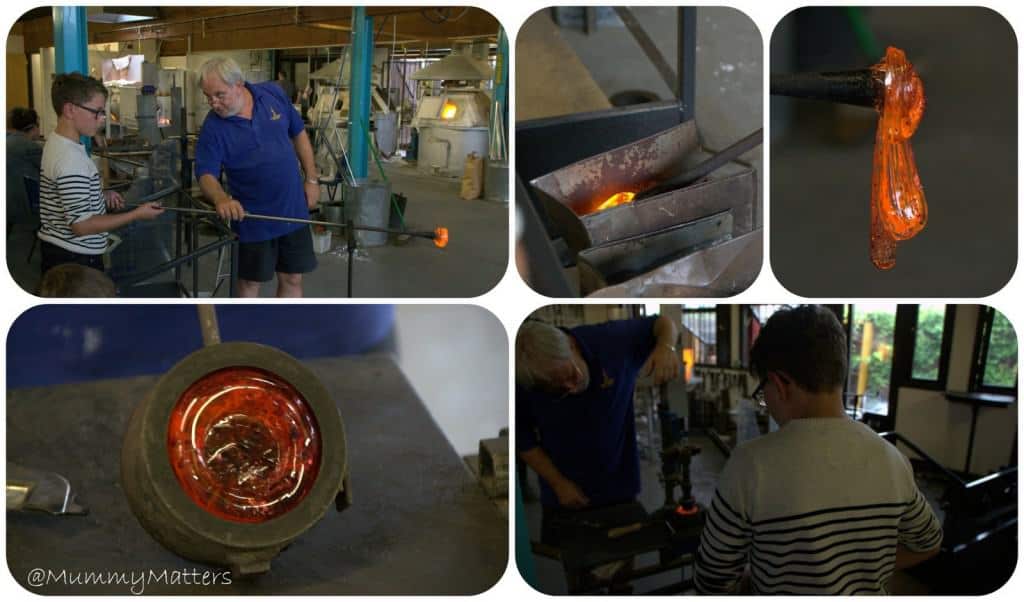 DISCLAIMER: All words, images and opinions are my own and may not be copied without my permission. This was NOT a review trip, our entrance and make/takes were funded from our own purse.
Latest posts by Sabina Green (see all)