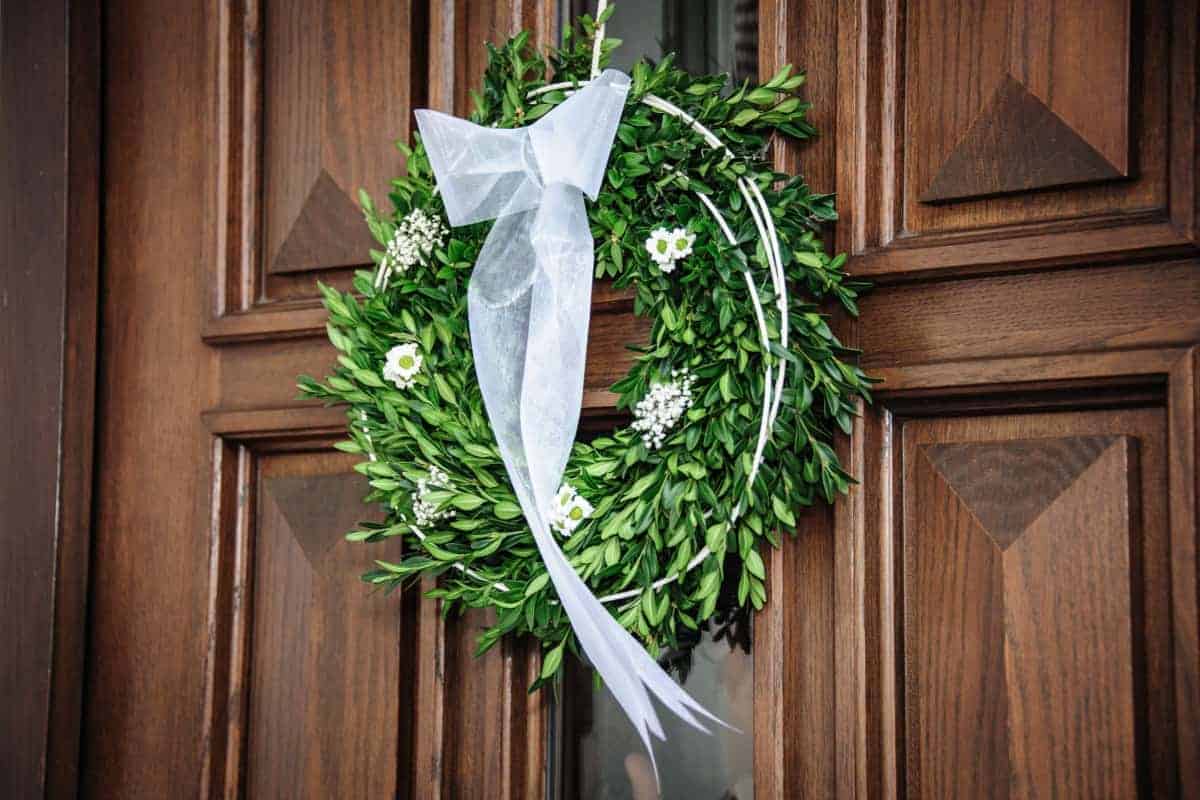 3 Autumn Crafting Ideas for Families
The weather is getting colder and the evenings are getting darker, which can make planning the October Half-Term slightly harder than the summer holidays. If you are struggling to think of indoor activities to keep your family busy, what about Autumn crafting?
Autumn Crafting Ideas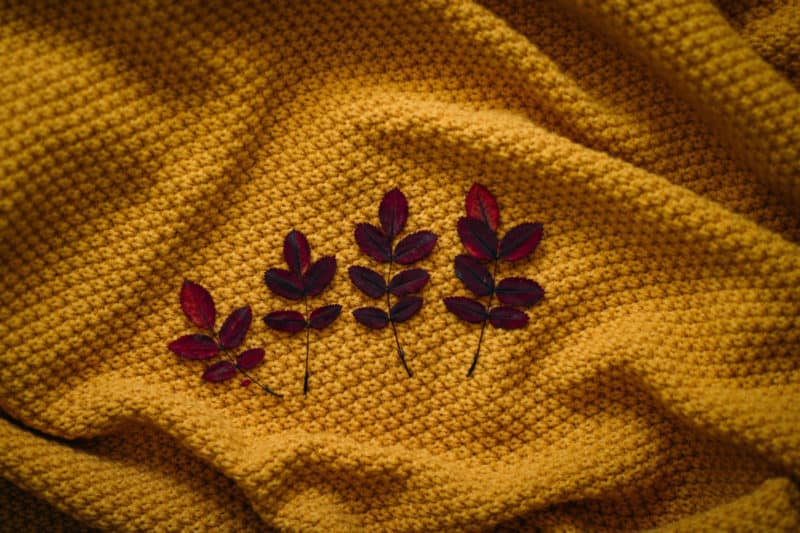 With Halloween just around the corner and an abundance of beautiful leaves on the floor, there are so many great autumn-themed craft ideas to choose from. Here are three family-friendly activities to get you started…
A Leaf Wreath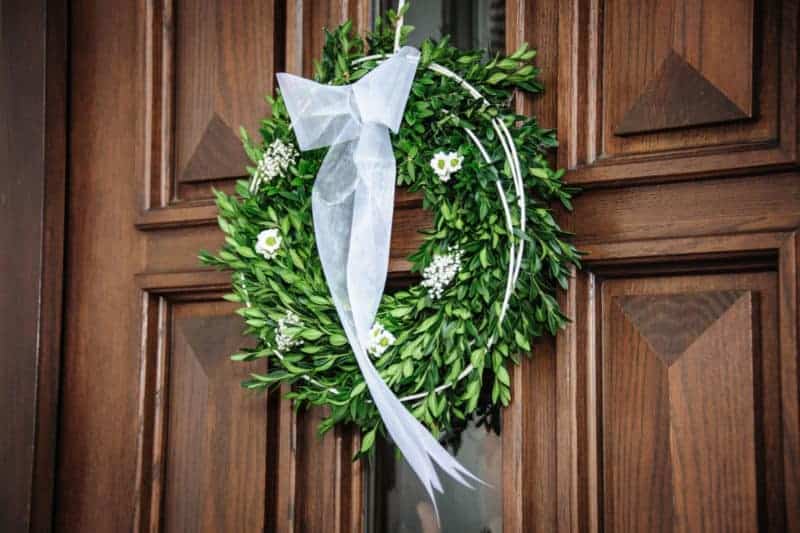 A decorative leaf wreath is a wonderful craft project for any age. It is quick to put together and brings some of those beautiful autumnal colours into your home.
Go for a walk with your family and ask them to collect leaves on your journey. Encourage your children to look for as many colours and sizes as they can find. Then all you need to do is cut the middle out from a paper plate and use this as the base to stick your leaves onto. Position your leaves so that they are all pointing outwards, with the stems pointing inwards towards the middle of the circle. Finally, tie a pretty ribbon at the top to hang on a door, wall or window.
Pumpkin Sweet Dispenser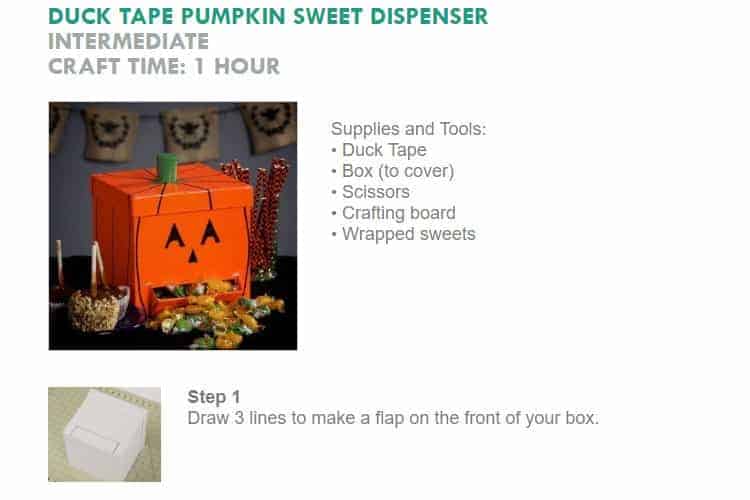 For some spooky fun, how about creating a Pumpkin Sweet Dispenser for your Halloween guests? For this project, you will need some Duck Tape, a small square box, scissors and some sweets to go inside. Simply make a slot in the front of your box to form the mouth of your pumpkin's face and then cover the box in orange Duck Tape. You can also cut out shapes from black tape to make your pumpkin's nose and eyes, and green tape to make a stem for the top of the box.
Pinecone owl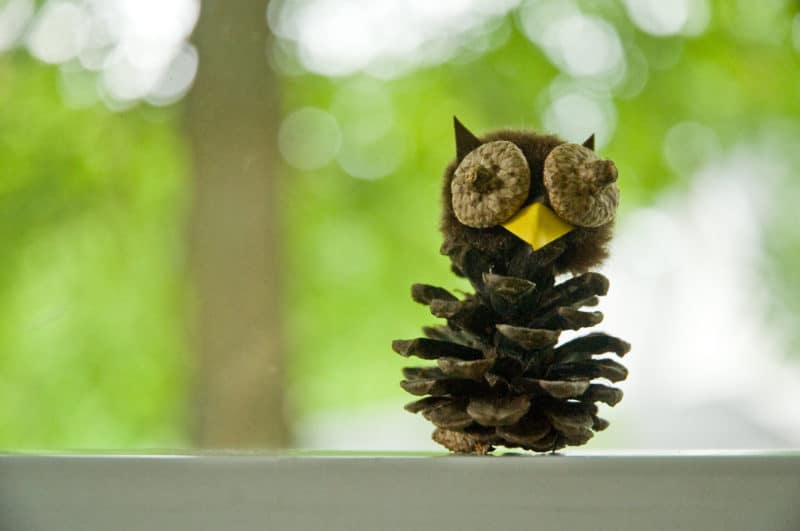 Cute little pinecone owls are really easy to make and look great perched around your home. This is another autumn craft activity which requires some outdoor fun. Visit a local park and go on a hunt for pinecones. Once you are back home in the warm, it is time to get together your craft supplies. You will need some sheets of felt, scissors, glue and googly eyes. Cut out felt shapes for the eyes, beak, feet and wings, and glue these to the pinecones (hot glue works best). Then add your googly eyes and twit-twoo you're done!