019/365-2013 – Snow and Africa in one day . . .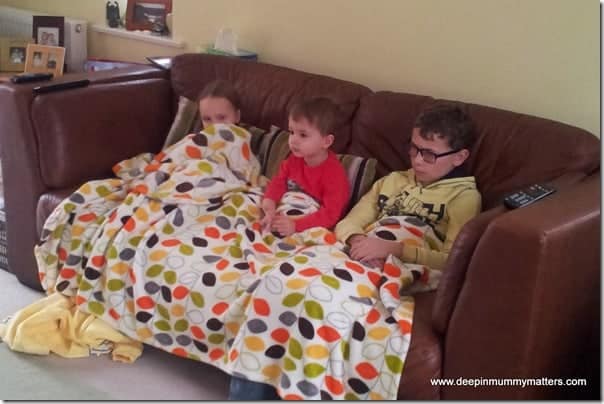 This morning the children have spent the morning playing outside in the snow with the neighbours' children and then with Daddy. They have built snowmen, had snowball fights, bounced on the trampoline and played until they could feel their fingers no more. One by one they each came in complaining of cold hands and feet. They were tired and grumpy and in need of some much needed 'down time'.
Just lately Little Bean has become quite the fan of nature programs, she LOVES Steve Backshall (who can blame her!!!) and has been avidly watching his shows Deadly 60 and Natural Born Killers. I came across the new Africa series quite late but heard that it was amazing so I had recorded it and put it on for the children this morning. I have NEVER seen them sit so nicely and actively 'discuss' a TV program before but all three of them LOVED it. They asked questions of each other about what they were seeing, why this animal was doing this or that. It was a sight to behold and so nice to hear them share in something together when usually their age differences push them apart.
What activities do your children do well together?