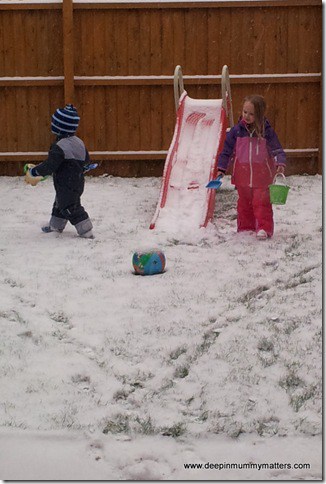 018/365-2013 – Substitute for sand?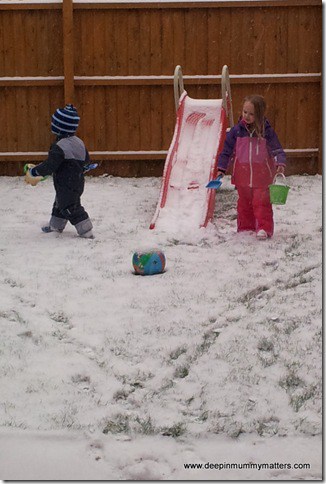 The day began really clear, no frost and pretty dry, then within a few hours the snow had filled up the garden again ready for the tiddlers to get out and enjoy it when we had picked Little Bean up from school. The first thing she said when she got in the car was "can we put our snow suits on and play outside?".
We got home as quickly as we could and got them both changed into their snow suits and then went out to the playhouse to find their buckets and spades. Who said they were just for sand play?! The tiddlers had a great time playing out in the snow again, unfortunately I have struggled with finding warm clothes big enough to fit so I watched from the warmth of the patio doors and left them to their own devices.