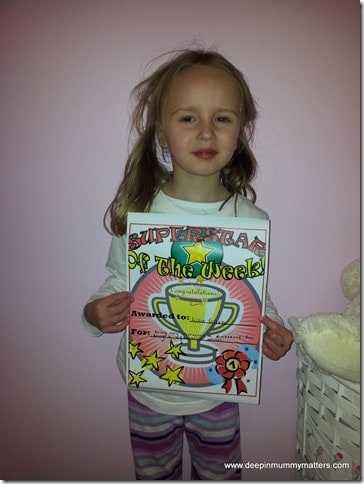 011/365-2013 – Superstar of the Week!!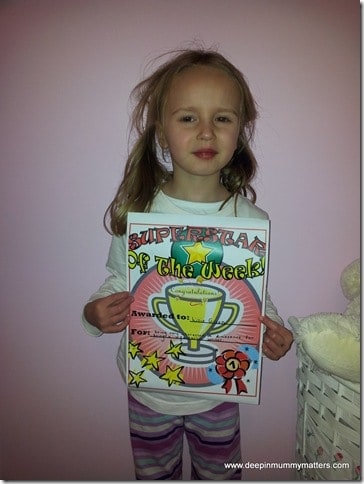 Yesterday when I collected Little Bean from school I was really proud of her as her teacher told me that she had received three ticks on the Star of the Week Chart because she had been a really good girl and had been doing some fantastic writing. I made a big deal of it and got her to phone Daddy to tell him all about it.
When I looked at the chart I was really pleased to see that she was some way ahead of the other children in her class and so I made sure I praised her for this too.
Today when I picked her up from school, she excitedly showed me this Certificate which said that she was in fact "Superstar of the Week" as she had gained even more ticks today. Her teacher said that she was especially pleased with her because she had only attended for three days due to illness. This week they have been learning all about dinosaurs which Little Bean is fascinated by (just like her big brother Curly). She was over the moon with her Certificate and her teacher was full of praise.
We are so proud of our Little Bean and have taken every opportunity to let her know that!!