You Can Get Full-body Strength Training at Home! Know How
Going to a gym is great for a satisfying workout, but it's not always possible. Especially when you go on a vacation or if it rains outside, opting for full-body strength training for 10 to 30 minutes at home can be an ideal option.
You won't need a lot of tools to practice full-body strength training. A pair of dumbbells and basic tools are enough for your home workout sessions.
In this article, you'll learn about full-body strength training at home.
The Tools and Equipment You Need
Dumbbells.
An Exercise Mat.
That's it. You don't need to buy a lot of equipment and tools. You can even use sandbags or water bottles instead of dumbbells.
The Benefits of Full-body Strength Training at Home
Get your excess fats reduced.
Enhance your body's metabolism level.
Make your bones stronger.
It improves your brain functions.
Reduces backache and muscle pains.
It can improve your cardiovascular health.
Improves your body posture and mobility.
Good for mental calmness and peace.
You don't need to pay heavy membership fees at a gym.
Working out at home gives you 100% privacy.
Warmup Session
Setting aside 5 to 10 minutes for your warm-up session is always brilliant. Warming up is essential no matter which type of workout you perform or where you perform.
A warm-up session before a workout can include jogging, mild walking, swinging your arms, or skipping. You can also opt for a light cardio workout and push-ups.
When your muscles are ready, you can start performing full-body strength training.
How to Get Started with Full-body Strength Training
The following paragraphs discuss the top four easy-to-simple workout moves you can practice at home through the DIY (Do It Yourself) method. Practising these exercise moves won't take a lot of time.
Bicycle Move
The bicycle move can be ideal if you want to strengthen your abs. It involves all muscles of the abs and helps them become stronger.
How to Practice: Lie down on the floor and slowly try to bring the knees into the chest bone. While doing so, you should keep one leg straightened up. Your right elbow should be brought towards the left knee and vice versa.
Chest Press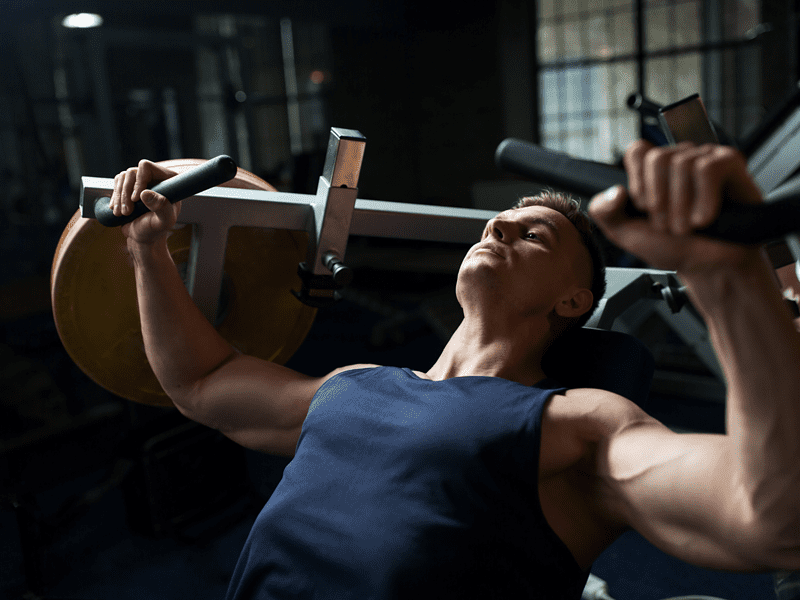 This move primarily focuses on your chest muscles and can also help strengthen your triceps and shoulders. You need to lie down on a bench to lift weights—dumbbells or sandbags—using both hands. You can get a pair of new dumbbells online at Lifespan Fitness.
How to Practice: It's simple. Hold both dumbbells in your right and left hand, respectively. Move them away from your chest as you lift your hand, and then bring them in until your elbows reach 90-degree angles.
Kickback
Kickback is an essential workout where you can improve the volume of muscles on the back of your arms.
While performing this move, don't forget to get your knees bent.
How to Practice: Before you start practising this move, you should hold dumbbells in both hands. You need to bend at the waist while keeping your back flat. Then pull the elbows up and squeeze the triceps muscles for maximum benefits.
Squats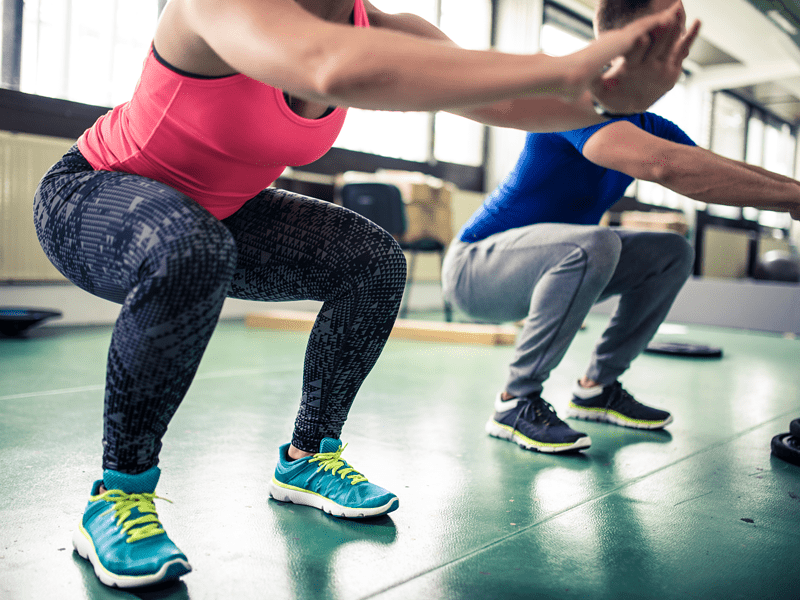 When it comes to working out or exercising, you can't ignore the importance of squats. It is one of those exercises that involve total body movements. Squatting is a popular form of workout across the world. Anybody can start practising it at any age.
How to Practice: You must hold dumbbells in both hands and stand straight. Then you have to place both your feet a few inches apart. The idea is to get your knees bent and squat as low as possible.
In Conclusion
Irrespective of your age, gender, and place of residence, working out at home is a good way to improve your physical performance and mobility. A few minutes of full-body strength training can keep you in the best of your mind, body, and spirit.  
It doesn't matter if you can't visit a gym. Start your workout sessions at home and see how it transforms your physique in a few weeks. If you haven't tried a strength training workout at home yet, going through this article can help.