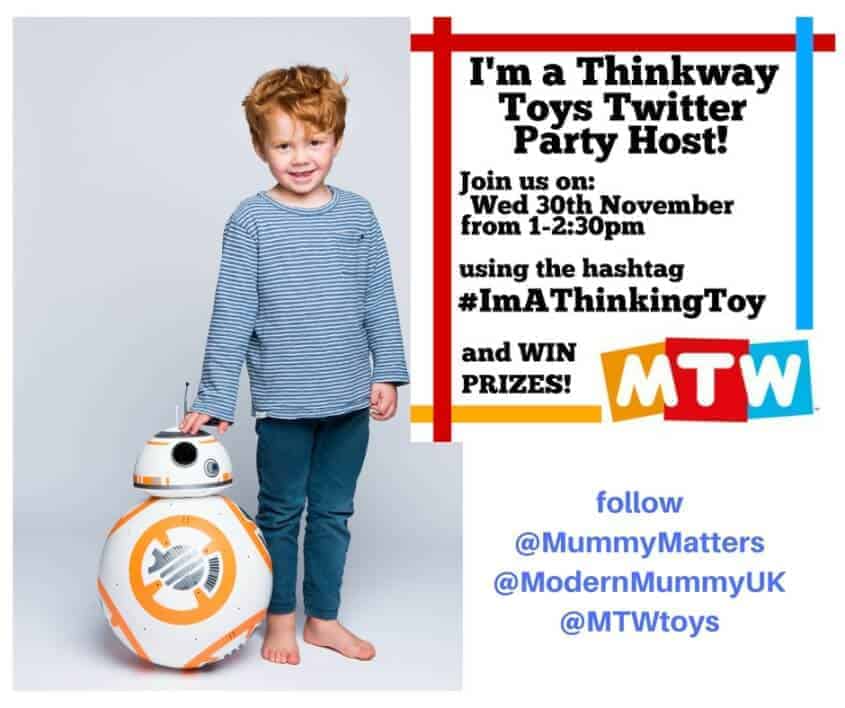 Calling all Star Wars fans it's R2D2 and BB8 #ImAThinkingToy Twitter Party
Star Wars and I go way back, right back to my late teens when I first began watching the movies and I loved them. I wanted to be Princess Leia, my cousins and I would try to style our hair just like hers, obviously I wouldn't be seen out in public like it now but then I'm a boring adult these days.

Like Mother, Like Son
I'm proud to say that Beanie Boy has followed in my footsteps and loves the Star Wars franchise as much as I do so now we watch the films and read all the books together, it's a great thing to share. Although I am a little concerned that he tends to sway more to the dark side characters, other than Yoda and the droids who are his all-time favourites. When we saw The Force Awakens, we were totally bowled over by the super cute BB8 and I am still flummoxed as to how he actually works?! It is just me?
Toys for Role Play
Over the past couple of years Beanie Boy has built up quite a collection of Star Wars toys which he plays with almost daily, he is great at role play and conjuring up new endings and scenes from the movies with his colourful imagination.
#ImAThinkingToy
The latest Star Wars toys to come under our radar are the ThinkWay Interactive BB8 and R2D2 Droids with remote control. These aren't just any old remote control toys, they are the pinnacle for Star Wars fans thanks to their amazing sound effects, rolling and spinning actions and voice activated commands so that your droid will actually interact with you. They look exactly like the ones in the movies and I'm a little bit in love with them!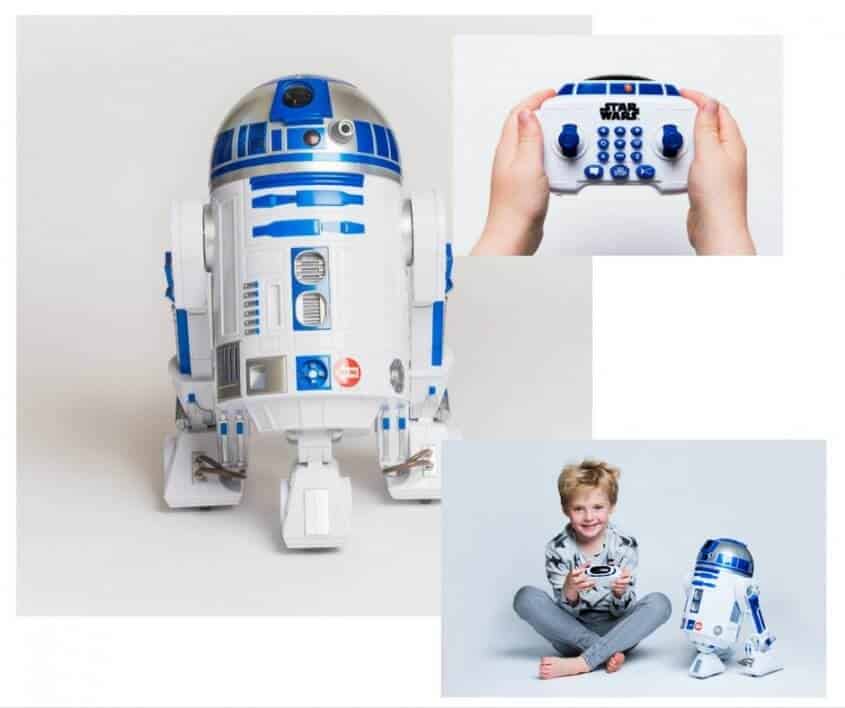 Come and join the Twitter Party
The super cool BB8 and R2D2 have made their way into stores in the UK thanks to ThinkWay Toys and Toys'R'Us and to celebrate there will be an #ImAThinkingToy twitter party happening tomorrow from 1.00pm to 2.30pm. During the party we will be talking all things Star Wars, Droids, favourite characters, favourite film and we would love to see your best Star Wars related photographs so get planning now!
There will of course be prizes for the best tweets with 6 x £25 Toys'r'Us vouchers up for grabs which will be perfect in time for Christmas. You know what to do, save a search for #ImAThinkingToy, follow tweets from myself and the lead party host pop a note in your diary and set some time out of your busy day to indulge in a spot of Star Wars fun Twitter style!
See you there . . . .