Wii had fun with Just Dance 2 and Michael Jackson Experience!!!
I would like to start by saying this is NOT a sponsored post – I just want to share with you how brilliant these games are. I asked for both of these for Christmas because I already had Wii Just Dance and loved it so much. They are great games to play when you have guests over and want to have a giggle at each other's expense.
I wanted them to spice up my exercise regime but actually, I've found that we've been having the most fun with these as a family. When Curly saw that I got these for Christmas he got very excited and I'm now able to use them as a bribe as a reward for good behaviour or when I want him to get his head down and finish his homework – it works a treat! Little Bean loves it too, she can't actually follow the dancers yet and isn't keen on holding the controls but providing someone else is dancing then she will dance along beside with her own actions. I think it's great because they are getting exercise but having fun at the same time.
Just Dance 2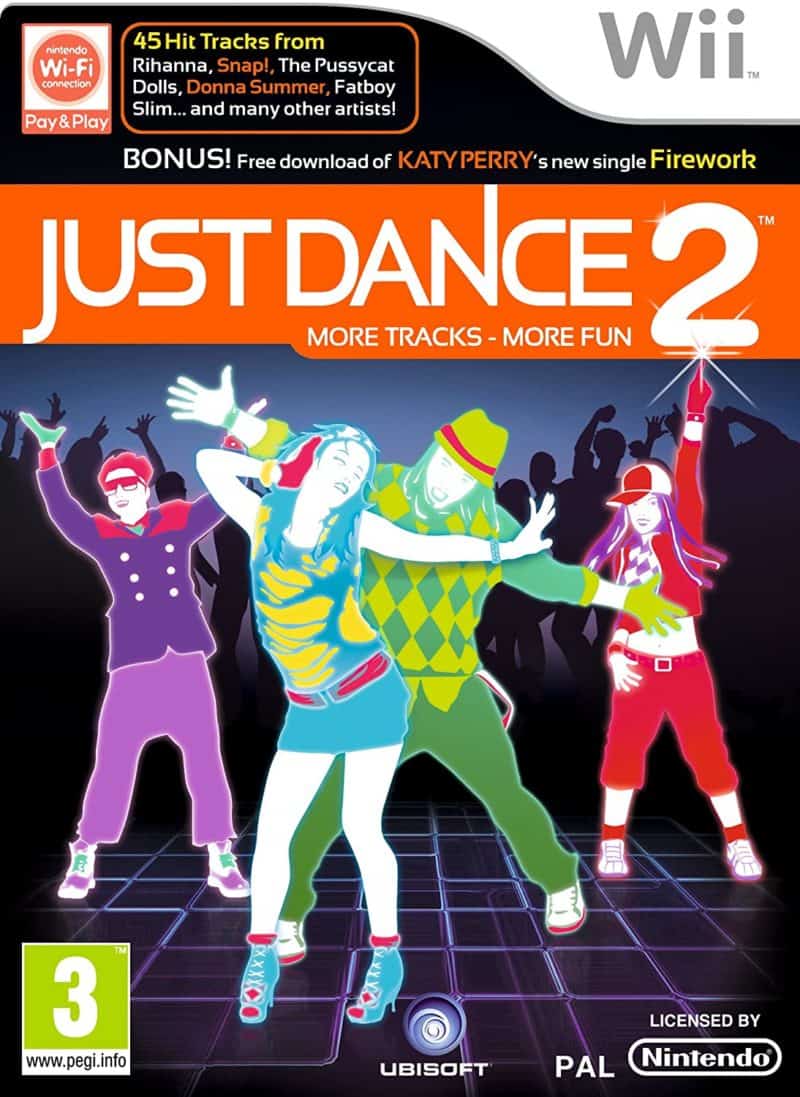 Just Dance 2 has a great mix of music from The Monster Mash (Little Bean's favourite) to classics like Snap – The Power. There are 45 chart-topping tracks from all the different music genres including pop, dance, rock, R'n'B, Latin.
There are new game modes so you can dance duets, Face to Face or Group Battles from 4 to 8 players.
The section I'm using is called "Just Sweat" – so ladylike I know – which basically means the more energy you use the more points you'll score. It's an incentive to keep going when you feel like giving up – although saying that, I'm finding that my Husband has to tell me to stop because I'm just like the kids "oh just one more".
Michael Jackson Experience
The Michael Jackson Experience is Curly's favourite game ever! My only fear with this is that I will get sick to the back teeth of it. We bought Curly an iPod for his birthday in October last year and I downloaded loads of my music onto it. The only music that he ever plays is Michael Jackson and now this is the only game he wants to play. We have actually put a ban on him playing Michael Jackson on his iPod through his speakers because we are so fed up with it. He can now only listen to it with headphones!
That aside, this game is brilliant! I thought it would be really difficult but it's actually pretty easy to follow and you get the opportunity to either dance Michael's parts or his backing dancer. I love Smooth Criminal, though I can't do that silly leaning thing. This game gives you and up to three friends the opportunity to dance to 26 of MJ's top hits and you can learn his signature moves in Dance School mode.