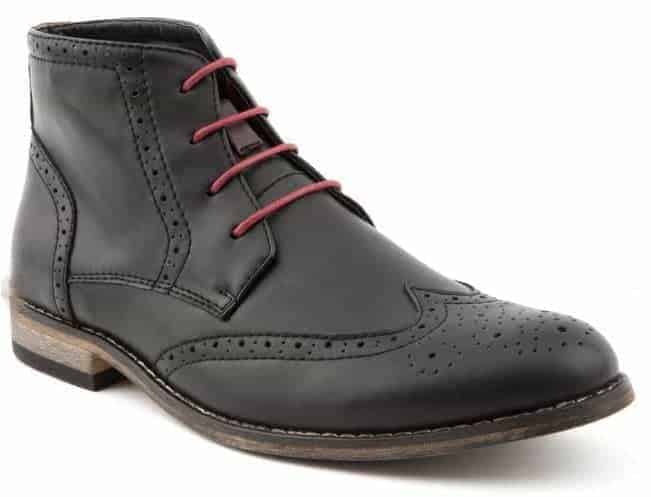 Giving my old man the Boot! (Well a pair of men's boots actually!)
OK so I haven't actually given him the Boot but via the powers of my blog, I have given him a pair of men's boots. This pair to be exact! Hubby has always loved fashion and dresses well, he takes time over his appearance being a smart man by nature and looks great in a suit.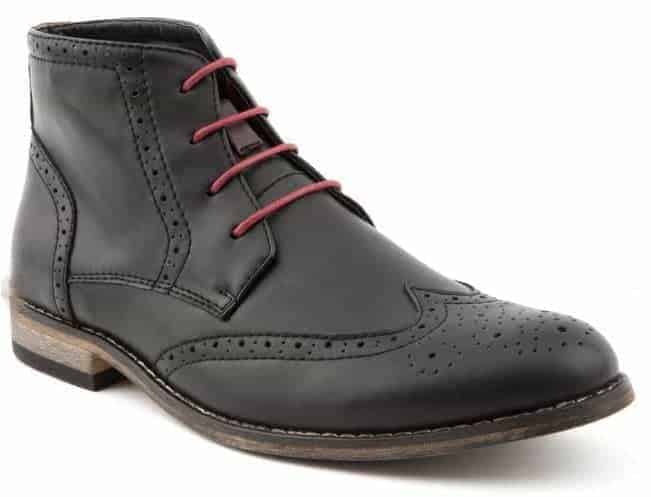 The Emilio Luca X Boarder is a formal black brogue style boot with contrasting soles and shoelaces. Incidentally, Hubby was very impressed that they even came with a spare pair of shoelaces. The contrasting shoelaces give the boots a trendy feel, it's something that Hubby has been doing with his shoes and boots for a while now. He has a selection of coloured laces so that he can change them according to his mood or outfit and they instantly give the shoe a different look.
They aren't leather but they are a very good imitation and feel high quality. Since breaking them in around the house he has worn them out on a couple of occasions without a hint of a blister or sore spot, they look great with his skinny jeans as well as boot cuts.
Did you know the term 'Brogue' is derived from the Gaelic bróg (Irish), bròg (Scottish) meaning "shoe". I didn't but I looked it up as I was unsure of what it actually meant. The brogues are distinguishable by their decorative perforations and serrations on the visible edges. The perforations used to be there to allow water to drain away when crossing watery terrain but these days it's a style feature.
Hubby's absolute favourites are the black and white ones but he thinks that you have to have a certain amount of style to carry them off. What do you think?