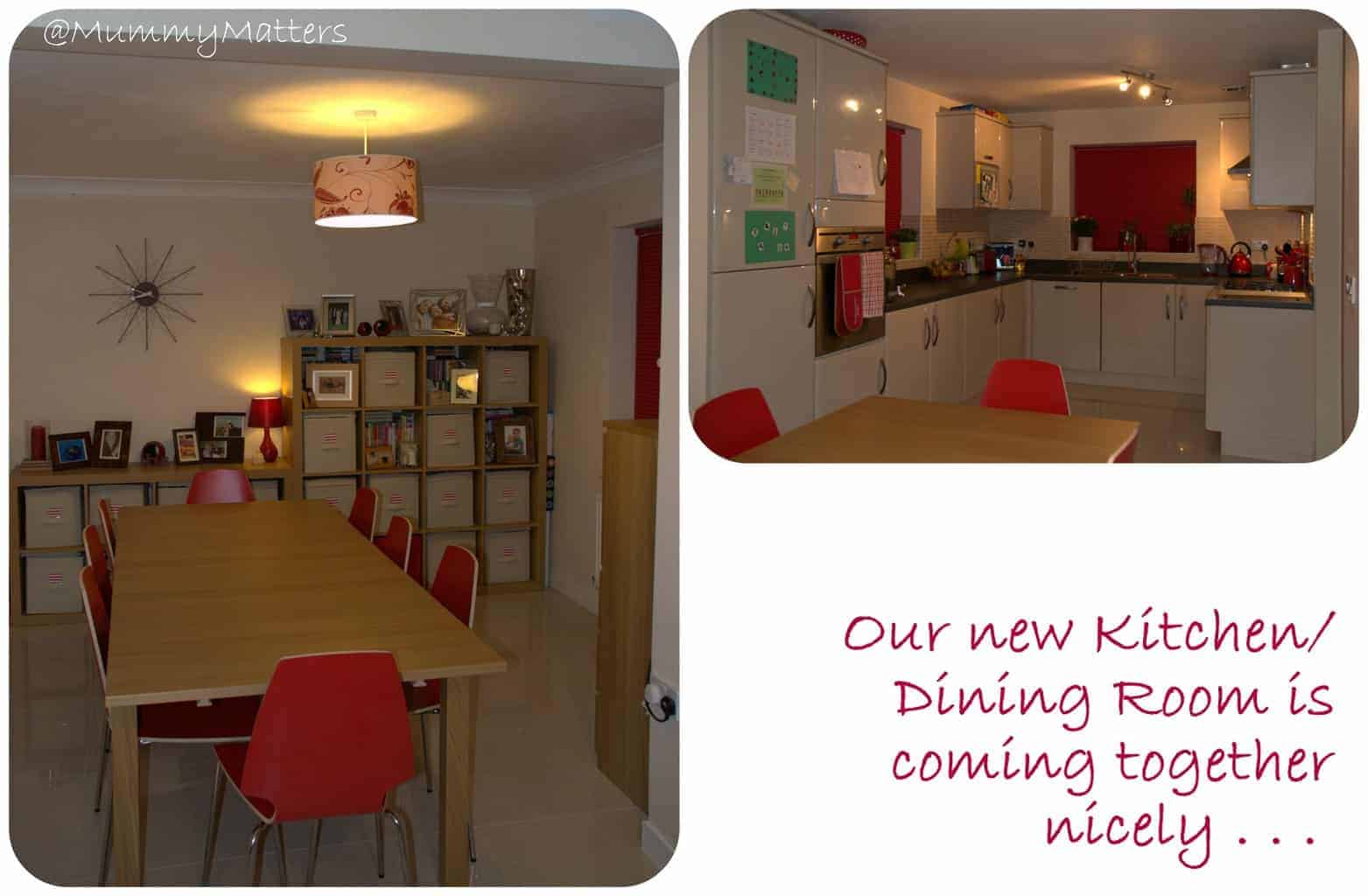 Where do you look for Kitchen style Inspiration? Read my top tips . . .
As I sit in my 'almost' finished kitchen/dining room I'm quite pleased with the new look we have achieved this Summer. Before the six week Summer holiday kicked in our kitchen and dining room were two separate rooms but we decided they just didn't work independent of each other.
We employed a builder to come in and knock down the wall between the two rooms to make one large kitchen/dining room. From the moment the wall was gone, even in it's dusty, battered state I could see we had made the right decision. It was a long and messy Summer with dust everywhere, workmen coming in and out to knock out the wall, put in a joist, block up the old dining room door, plaster the walls and finally lay the new floor.
Finally, we are starting to see the light at the end of the tunnel, at the weekend we built our new extending dining table and chairs so now we just need a new threshold divider into the hallway to source and fit, we would like to change the lighting in the dining room and kitchen and perhaps a new clock.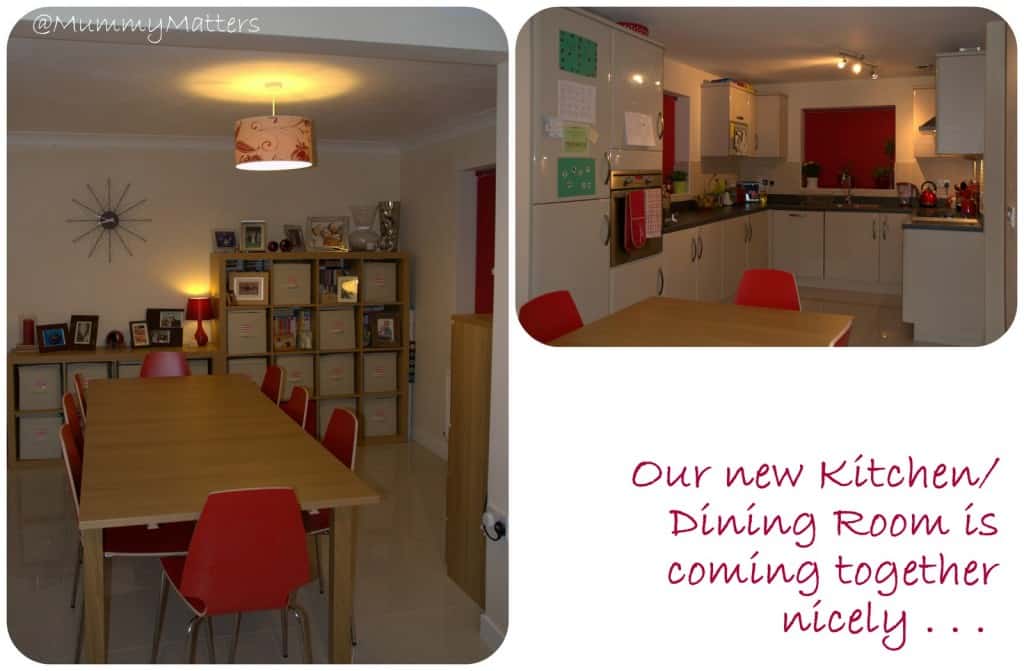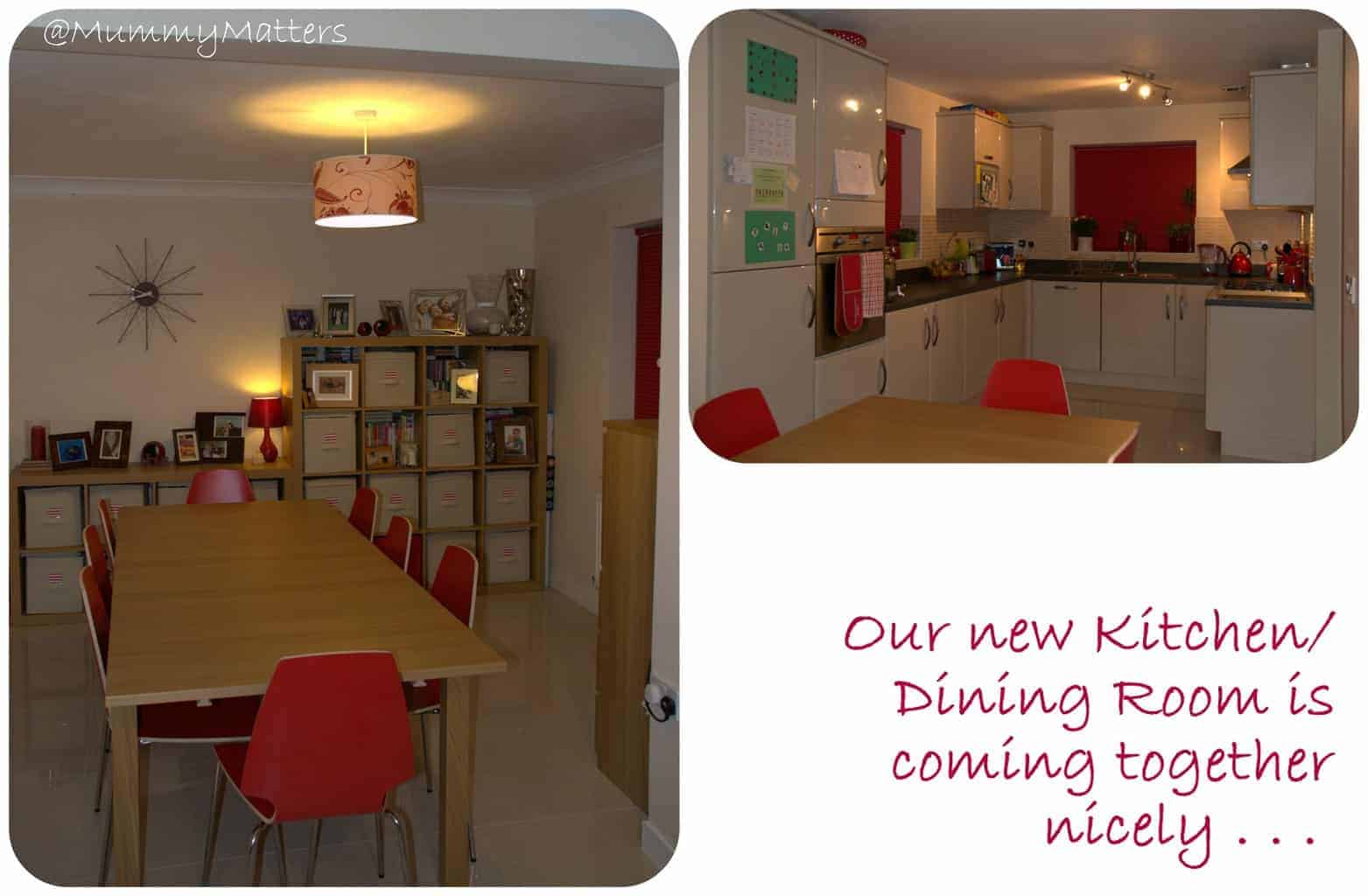 When you start a new project, it can be daunting to know what to do; choosing a colour scheme, floor style, furniture and window dressings. Revamping your kitchen will perhaps be one of the most expensive changes you can make to your house before extending it so you need to be sure that you are spending your money in the correct way. My best tips for kitchen style inspiration are:
Visit showhomes on new housing developments – they always have beautifully designed kitchens. Take along your camera and/or smartphone to snap the kitchen as a whole if you love it or just the aspects of the kitchen that stand out for you.
I discovered Homify which is the perfect site for firing up your imagination and providing you with thoughts and ideas you hadn't even considered. Homify even allows you to save the images that you like so you can create your own folder or mood board of inspirational images. Before you know it you'll be sprucing up or redesigning rooms you had forgotten even existed or perhaps even building new ones!!
Pinterest of course!  Pinterest is a idea mountain so just type in what you are searching and hit enter. There's a wealth of images and ideas on here which you can save/print and share with others to help guage others' opinions.
Visit friends houses – now I'm not saying you should go and copy your friend's kitchen BUT they might have clever little design tricks or organisational tricks that you hadn't considered which you can then 'evolve' to your own tastes/needs. PLUS you get coffee, maybe a slice of cake AND a good gossip so what's not to love?
Go back to basics – that's it, thumb through magazines, books and catalogs to find images that you like. It doesn't have to be a 'home book' or a kitchen magazine. It could be pictures of flowers or architecture that grab your attention. Stick them on a mood board or snap them with your phone. Decide what it is that you really like about the pictures; is it the colours? the lines of the architecture? Perhaps a photograph of glass or wood will help you decide on whether you want a natural or modern looking kitchen.
Whatever you do, don't rush the decision-making process because once the kitchen is in, you've only got yourself to blame if you don't like it. Now which room can I decorate next?