When Albie unleashed new Crate Creatures Blizz
As if Albie couldn't be monstrous enough on his own, he has now unleashed a new ferocious friend upon the house to add to the trouble.
Crate Creatures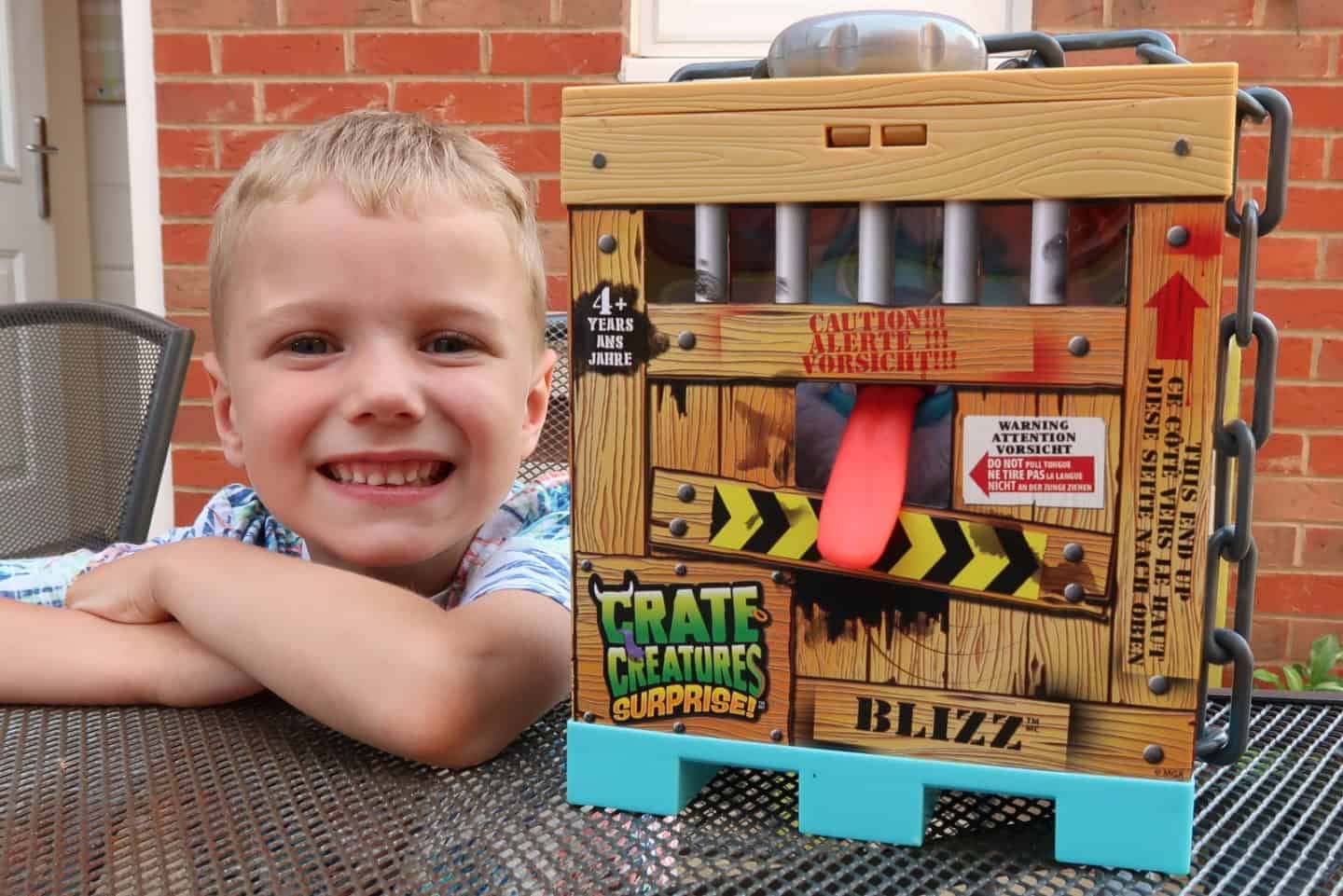 New from MGA Entertainment comes a group of gruesome looking guys by the name of Crate Creatures Surprise. With their grizzly faces, glowing eyes, squirting snot and menacing growls you might be tempted to leave them locked up in their crates.
The Crate Creatures have been lured into their crates with their favourite snacks and the only person who can let them out is YOU! Albie couldn't wait to get hold of Blizz and gave the poor monsters tongue a good pull before he had even got him out of his crate. Blizz growled and shook straight away, his eyes were glowing and it made Albie jump back in shock.
Unleashing Blizz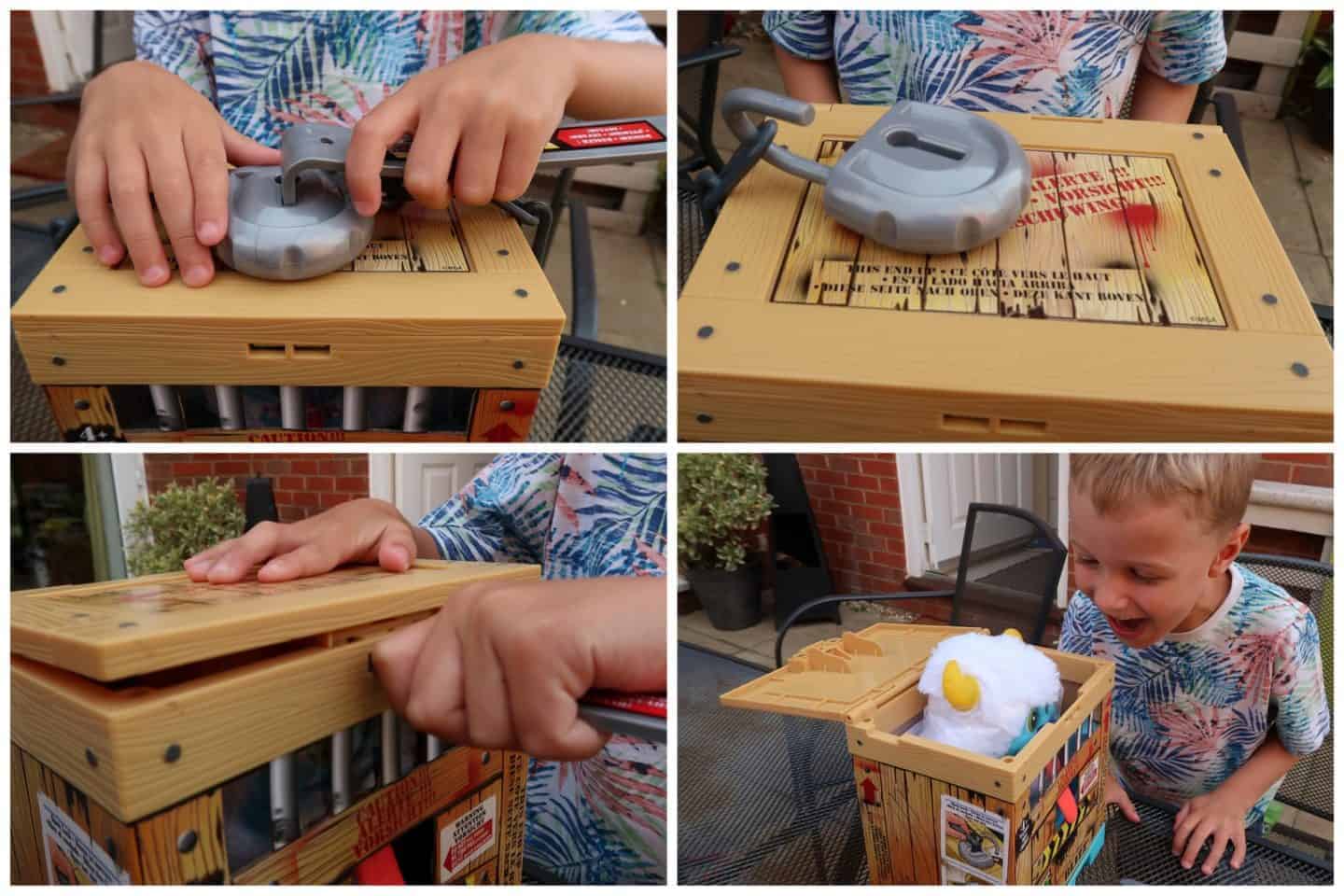 Each crate is equipped with a crow bar which you use to 'prise' open the padlock and to crack open the lid at which point your Crate Creature will jump up a bit like a jack in a box!! This made Albie laugh very loud.
Meet Blizz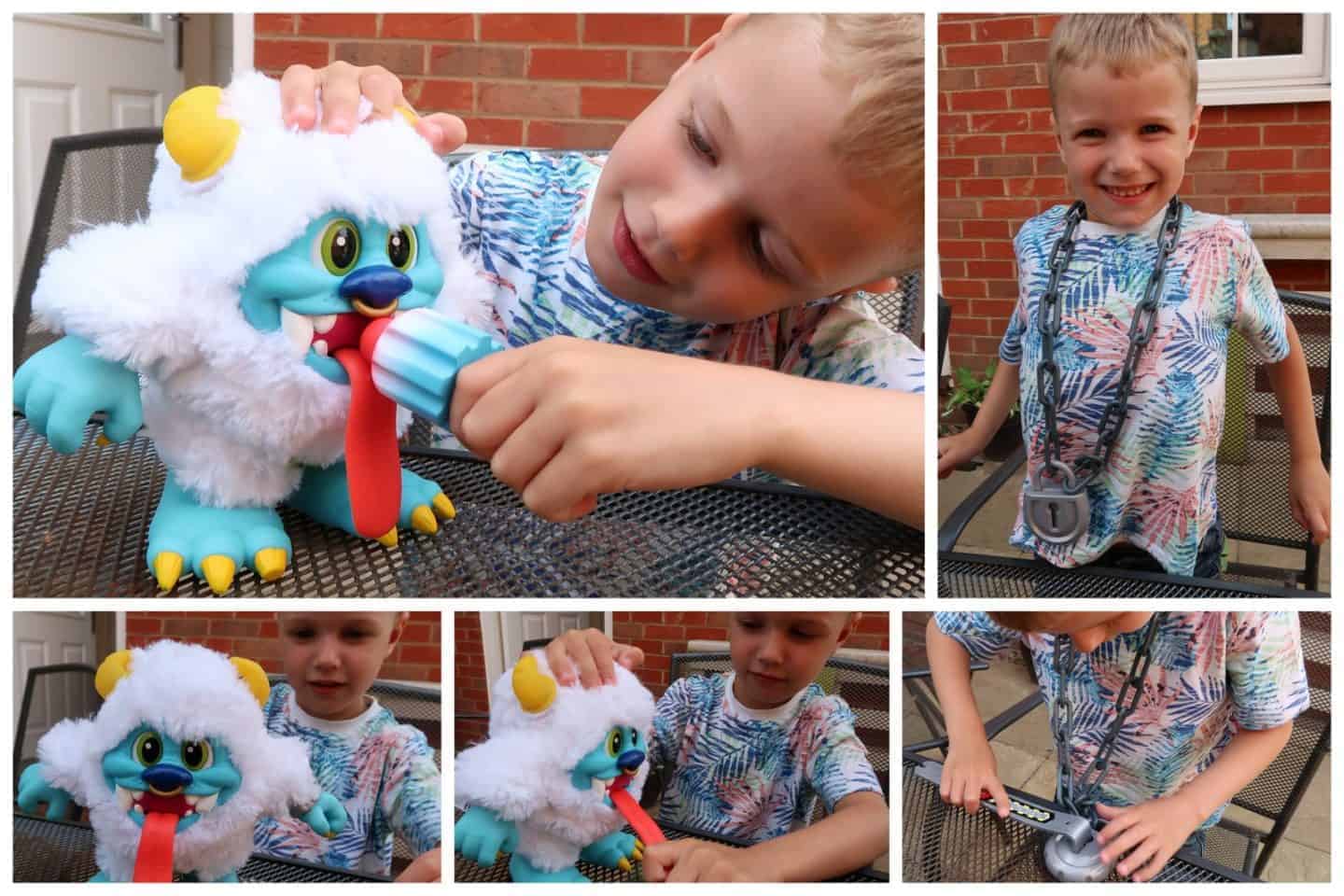 BRRR! Hailing from the lands of the blizzards, meet Blizz, the ice monster who will melt your heart. When you stop and look at Blizz, he's actually pretty cute as far as 'monsters' go. With his little blue face, big green eyes and yellow horns against his soft white fur, you'd be forgiven for having a bit of a soft spot for him.
Features
Pull Blizz's tongue and he vibrates, makes grunts, growls and snorting noises and his eyes glow bright green.

Blizz has a motion sensor which reacts when he is tipped upside down, knocked over, or laying down.

When you press his tummy, he will make a growling sound. You can then record your voice and Blizz will repeat it in his own monster voice.

Blizz has 45+ creatures sounds.

Blizz comes with his favourite snack, an ice lolly. When you place the snack in his mouth he will make munching sounds.

Press down on his tail and his arms will begin to thrash and he will make funny noises too.
When you have finished playing with Blizz or if you happen to lay him down he will begin to snore and go into sleep mode. To wake him up again just press on his tail or pull his tongue.
What Albie thinks?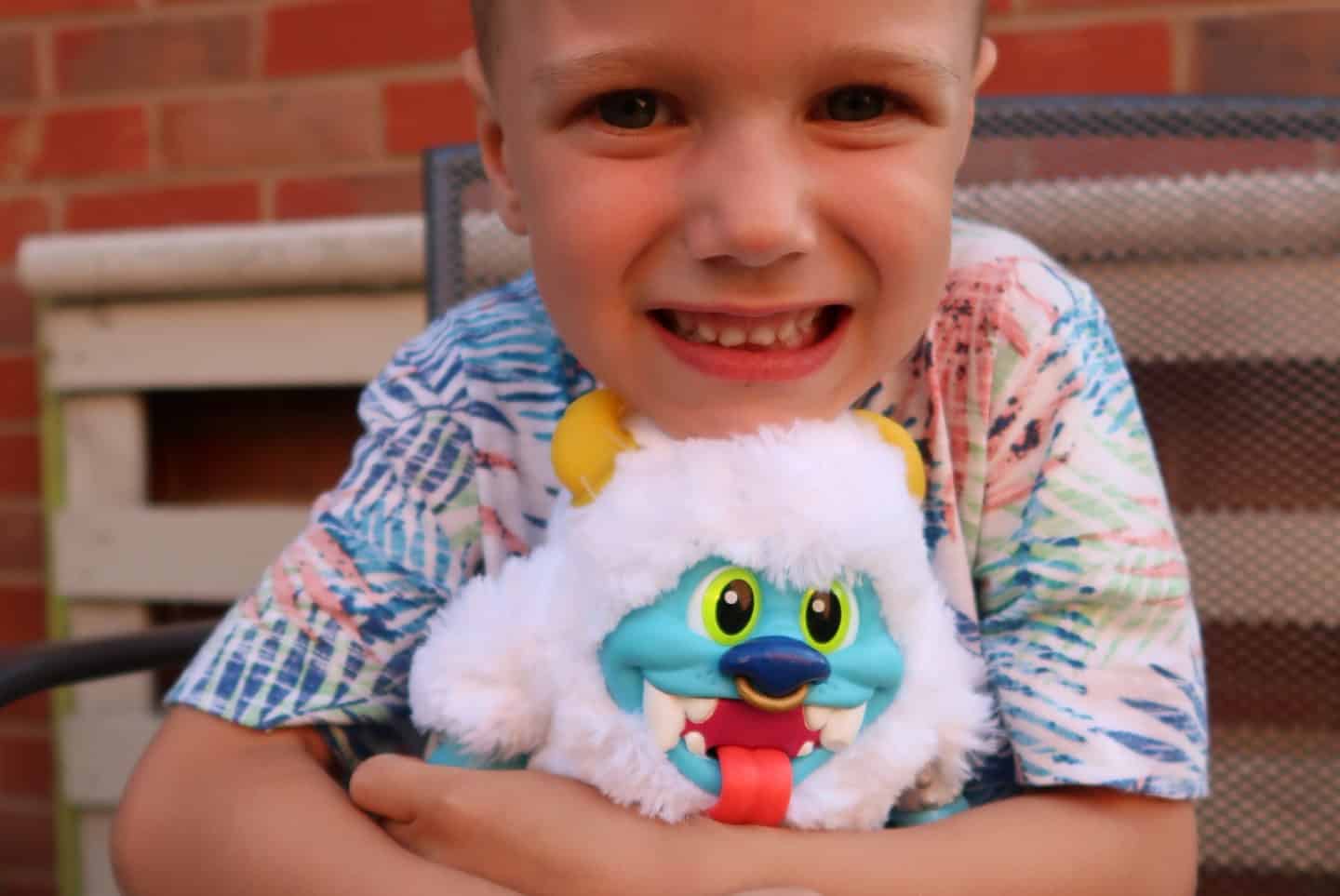 I think Blizz looks like the Abominable Snowman in Monsters Inc, he is a bit funny looking and he makes lots of funny noises which makes me laugh. If I bop him on his head, his growls and his eyes flash so I laugh lots. I like pulling his tongue and I think it's cute when he snores.
Mummy laughs at me when I wear his chains and padlock around my neck, she says "you look like a 1980's American rap artist". I don't know what she means but I laugh at her anyway.
DISCLAIMER: Albie was sent the Crate Creature to review for the purpose of this post. All words, images and opinions are our own and may not be copied without my permission. I have not been instructed what to write.
[amazon_link asins='B075X74Z2K,B075X6CZBQ,B078VYNN3M,B078VZ92XM' template='ProductCarousel' store='mummmatt-21′ marketplace='UK' link_id='8b3368e0-9814-11e8-bcb7-359af24aa9e3′]