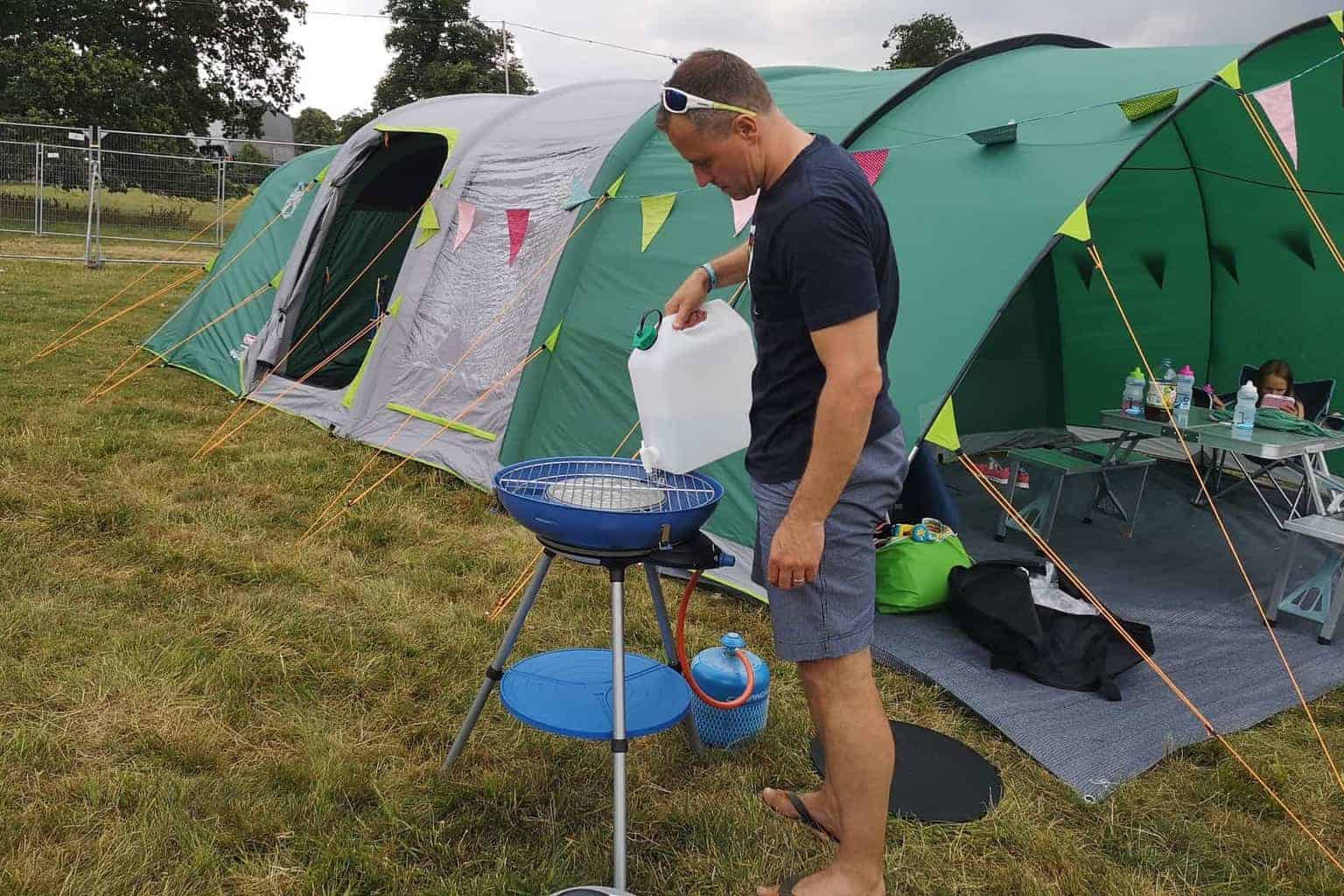 Camping cooking with Campingaz Party Grill 600
A few weeks before Cornbury Festival it dawned on me that whilst we have been camping lots of times we haven't camped without electric hook up for years and certainly not since we have had the children to cater for. Luckily, Campingaz came to our rescue with the Campingaz Party Grill 600.
What is the Campingaz Party Grill 600?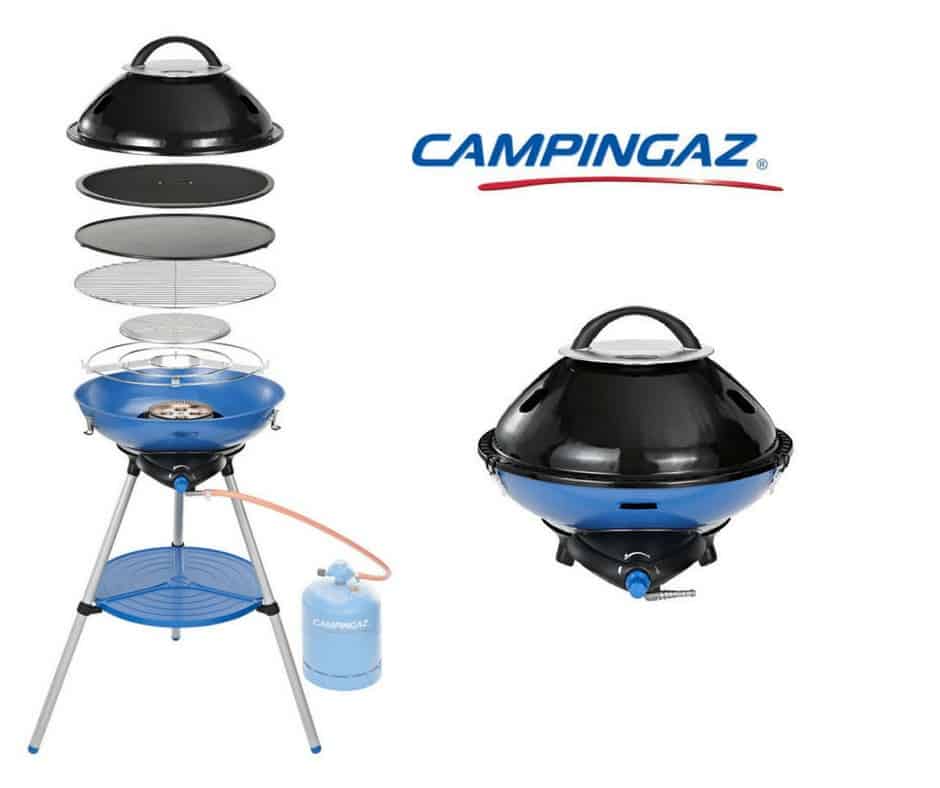 The Party Grill® 600 stove is the essential camping companion with endless cooking options! This compact, portable stove Party Grill® 600 offers the wide range of cooking options; stove top, grill, griddle and plancha.
First Impressions
When the box arrived I was slightly unnerved by just how big it was and worried that we wouldn't be able to fit it in with our packing but once we had removed all of the packaging and popped the Party Grill into it's handy carry bag my fears were allayed. It was compact, easy to carry and easy to pack. I popped to our local to Go Outdoors to buy a gas cylinder which cost £34.99 for a refill of the cylinder and £30 as a deposit for the actual cylinder. If we ever decide to stop using it we can return the cylinder and get back our deposit.
Setting Up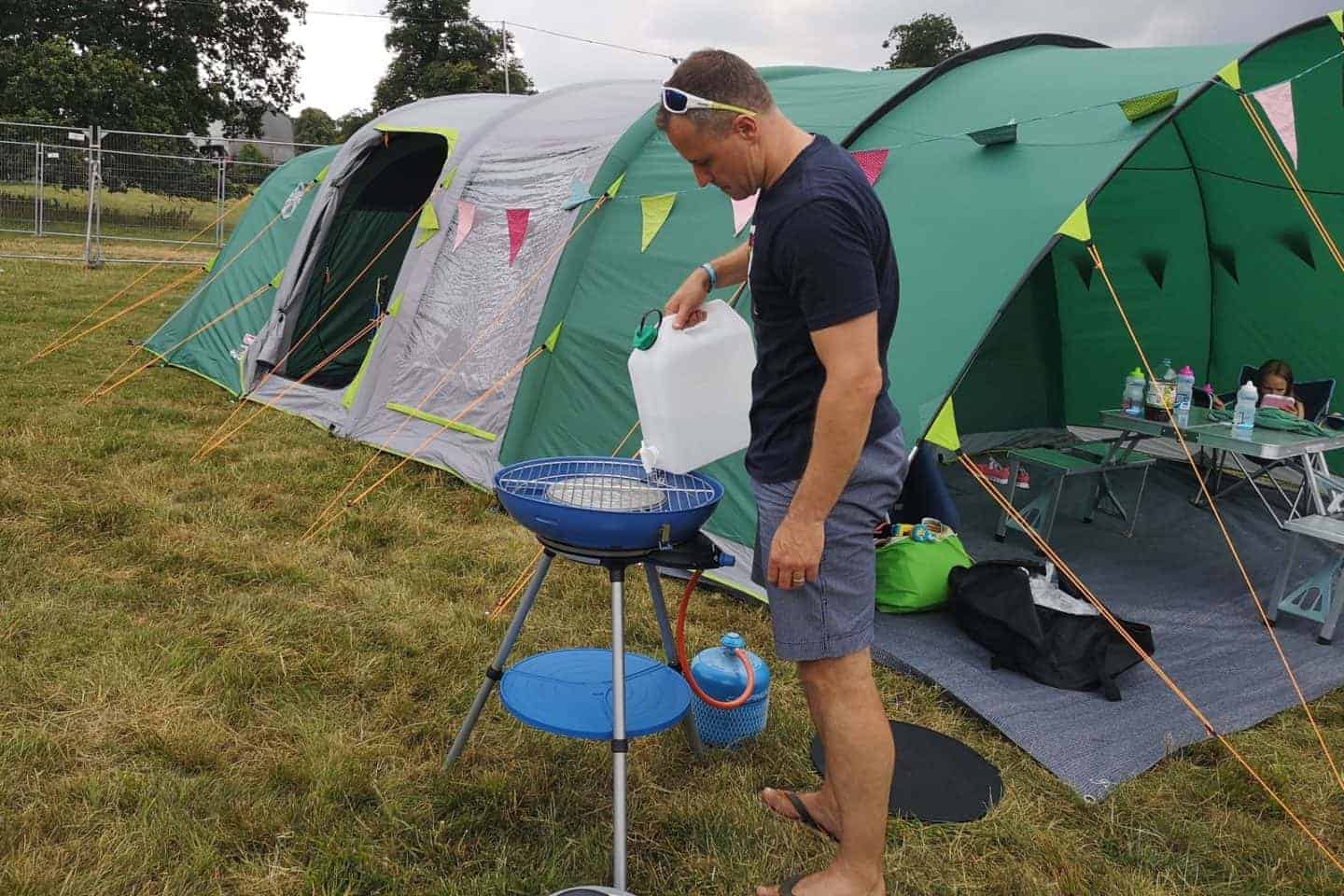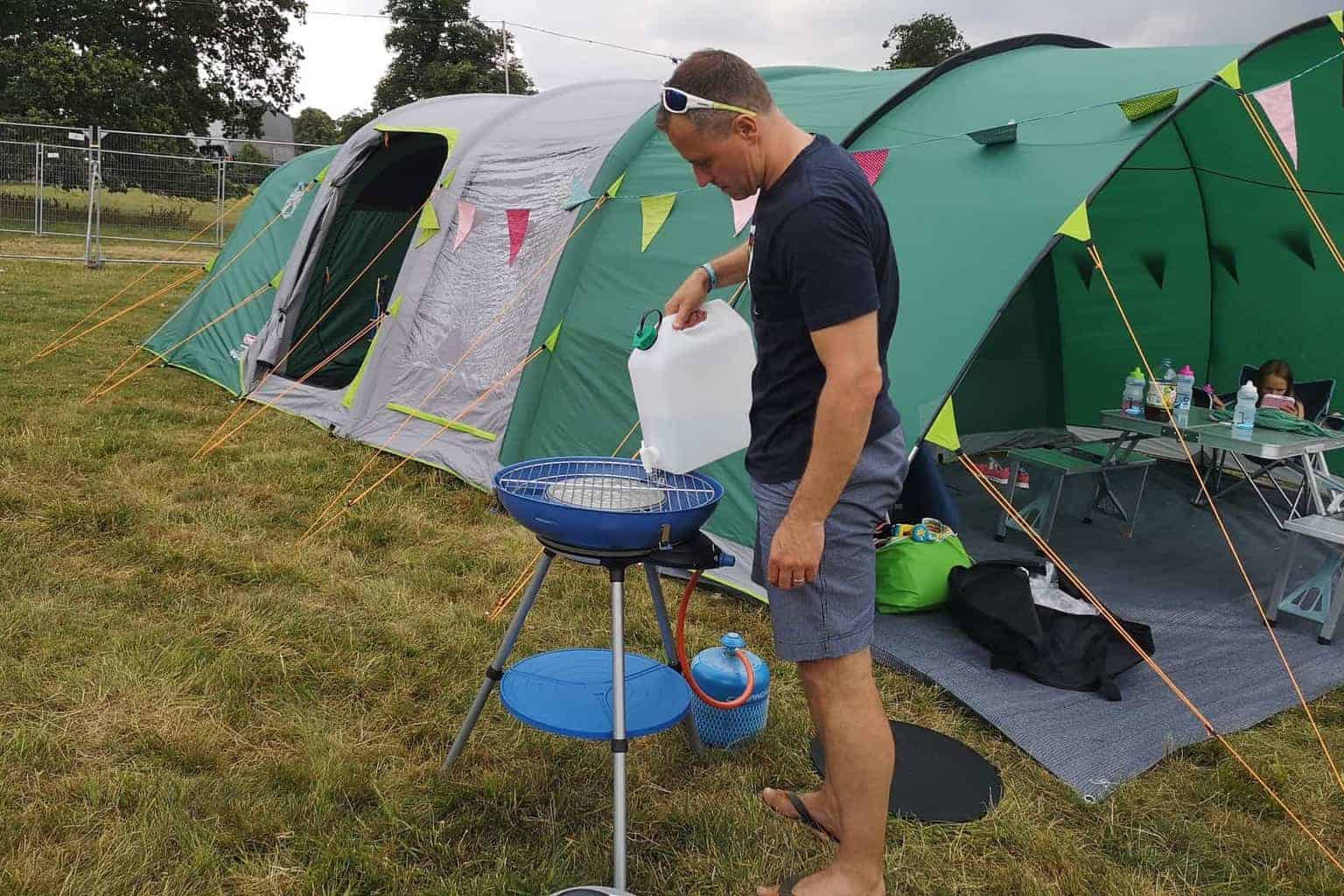 We used the Party Grill 600 for the first time on the Friday night at Cornbury Festival. It's extremely simple to pop the Party Grill together, just slot the legs into place, pour water in the base to the max level (this proved a little tricky as we were on uneven ground but we got there in the end. Next up we added the hob and plancha. Simon connected the hose and the cylinder then we were good to go.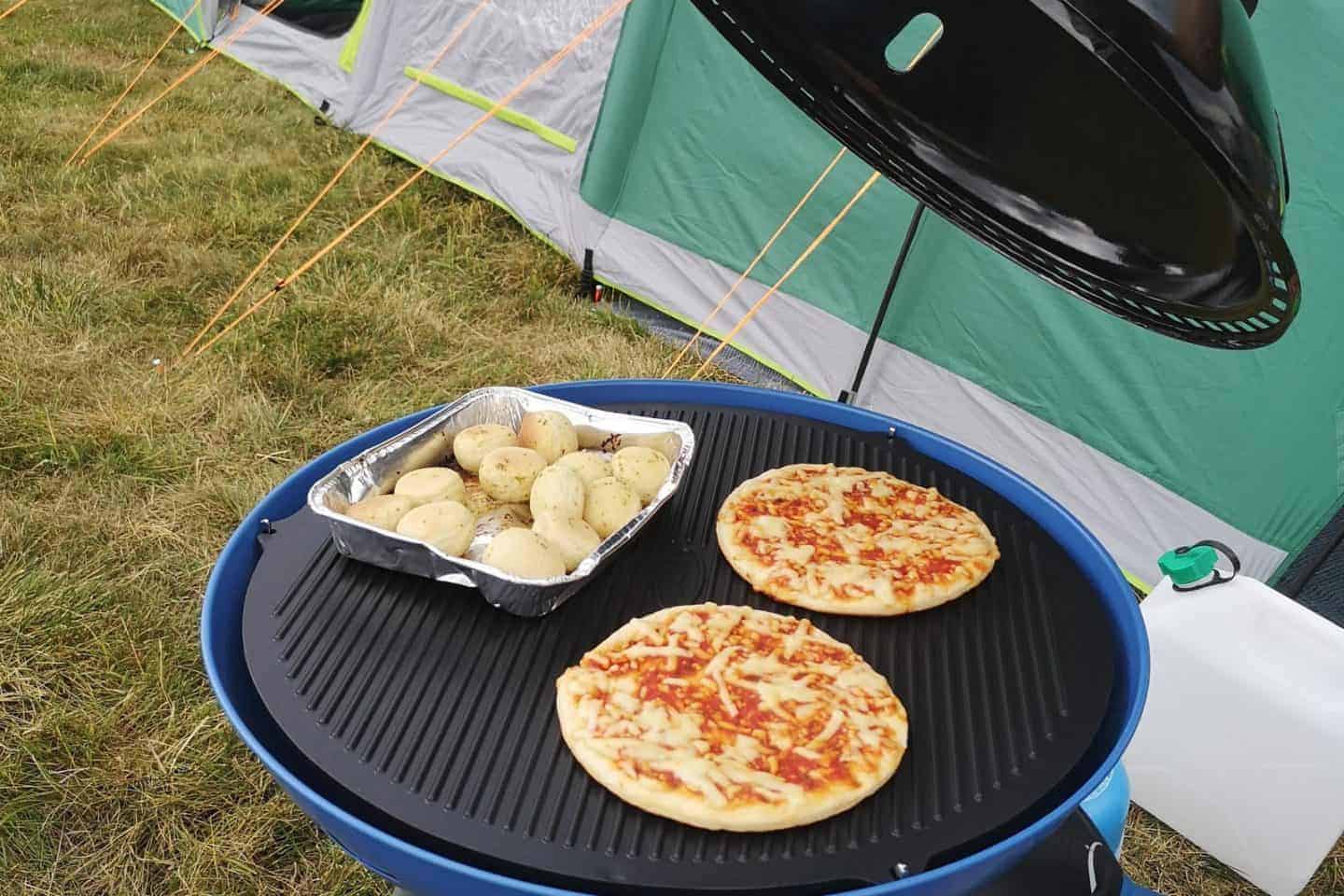 The children all decided they wanted pizza and dough balls, so pizza and dough balls it was to be!! You can actually buy a Pizza Stone for cooking on but we didn't do too badly using the grill and the plancha. This gave the pizzas a very crispy base but the children ate the lot which in our book is a huge thumbs up because they will not eat anything if it's not 100% right.
Spaghetti Bolognese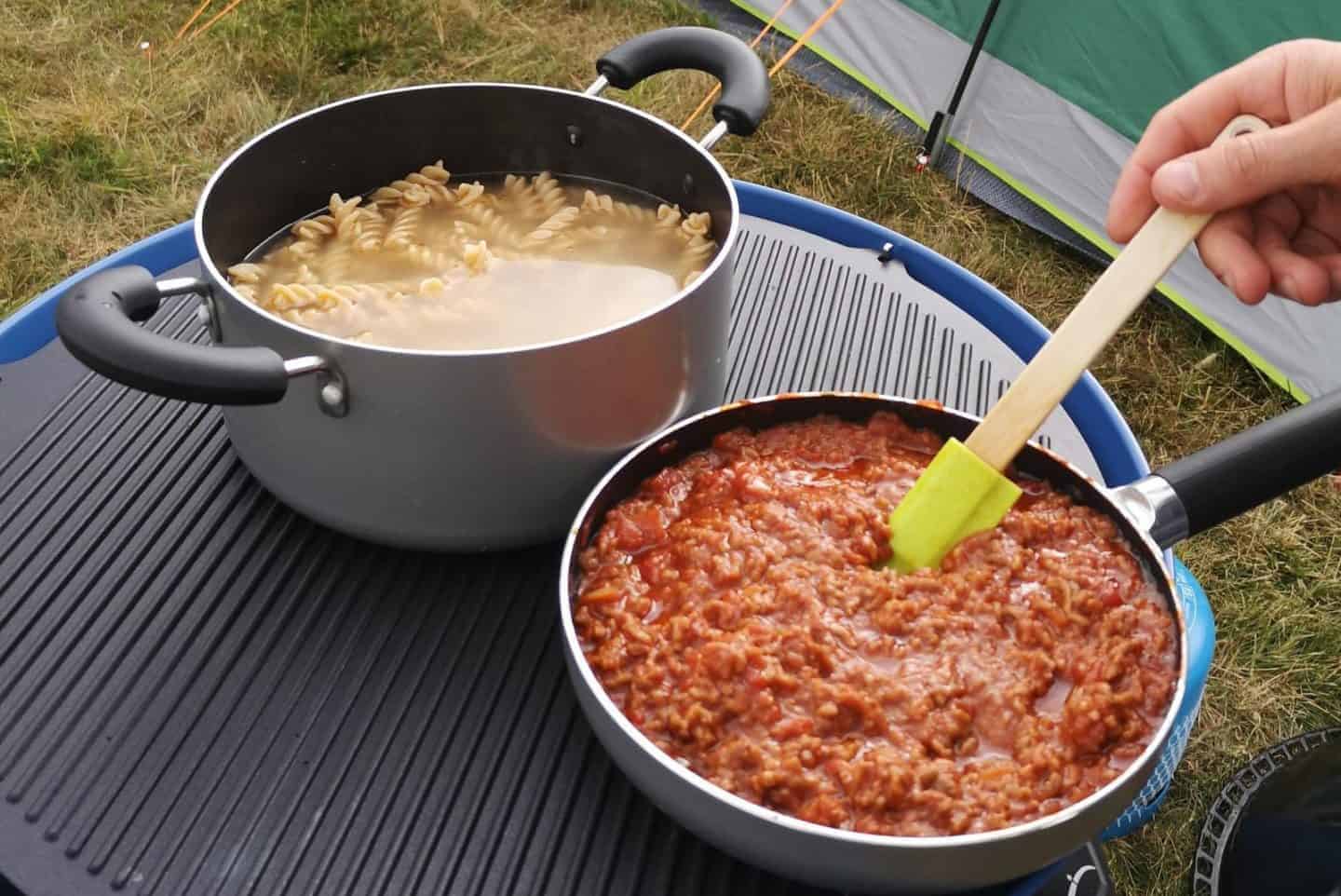 I remember seeing my friend Ruth's post about how she had cooked a Prawn Curry on her Party Grill so we decided that we would try doing a Spaghetti Bolognese and it worked a treat. Having camping pans helped because we were able to unscrew the handle and pop the lid on which heated it up a little quicker but we were seriously impressed. The Party Grill would be perfect for lots of the one pot dishes that I do at home in our slow cooker during the winter.
Pancakes on the Party Grill?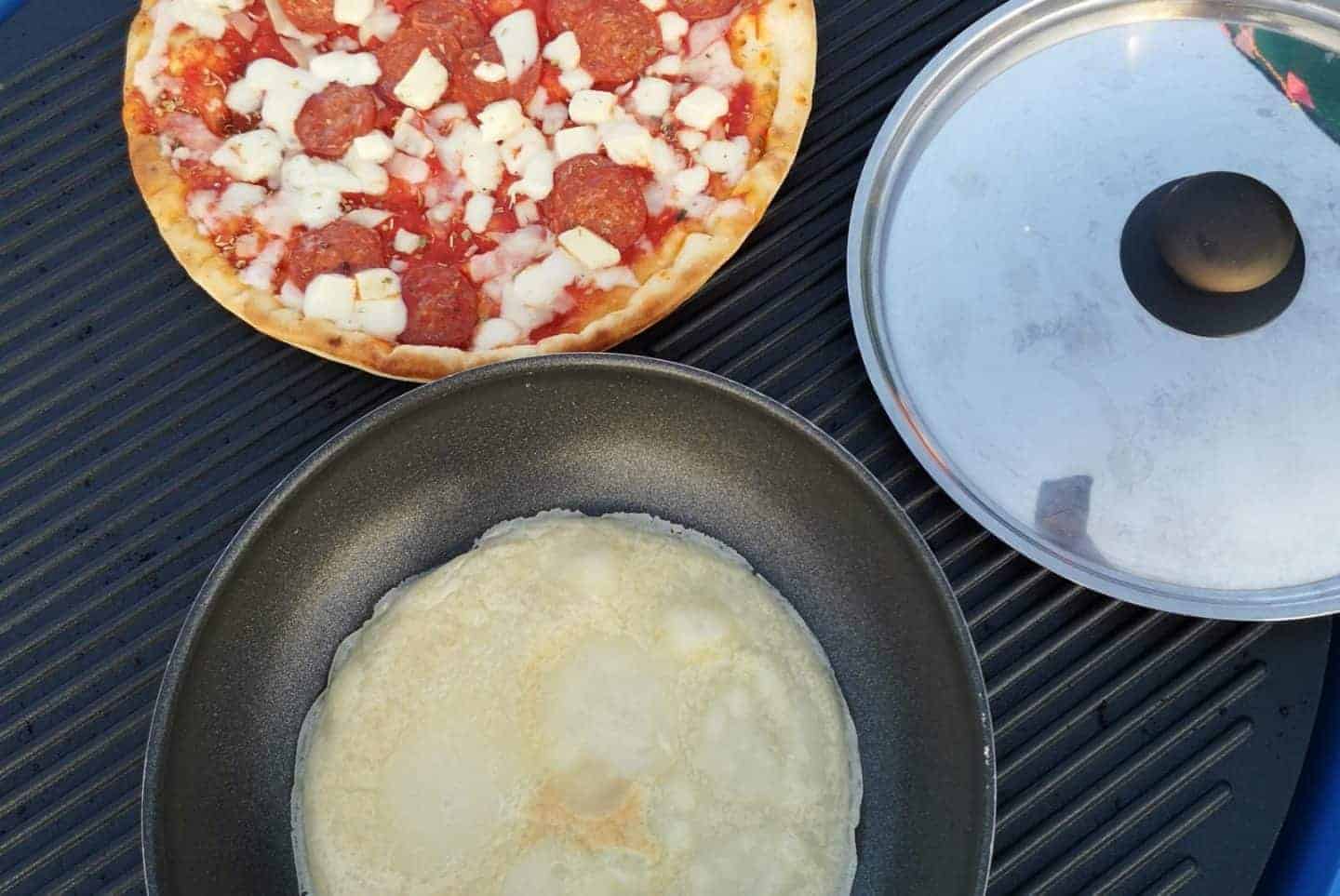 One of the kids favourite meals to eat when we go camping is pancakes, apparently I make the best pancakes ever, so they challenged me to make them on the Party Grill. I was a little sceptical but I was willing to take that challenge. I found that I didn't wait long enough on the first pancake for the grill and pan to properly heat up because it took ages but once we were at full heat it was full steam ahead and the pancakes were sizzling up nicely.
As you can see, there is always one awkward one isn't there and on this day it was Ollie. Ollie hasn't fallen for my pancake charms so he opted for pizza instead!
General Thoughts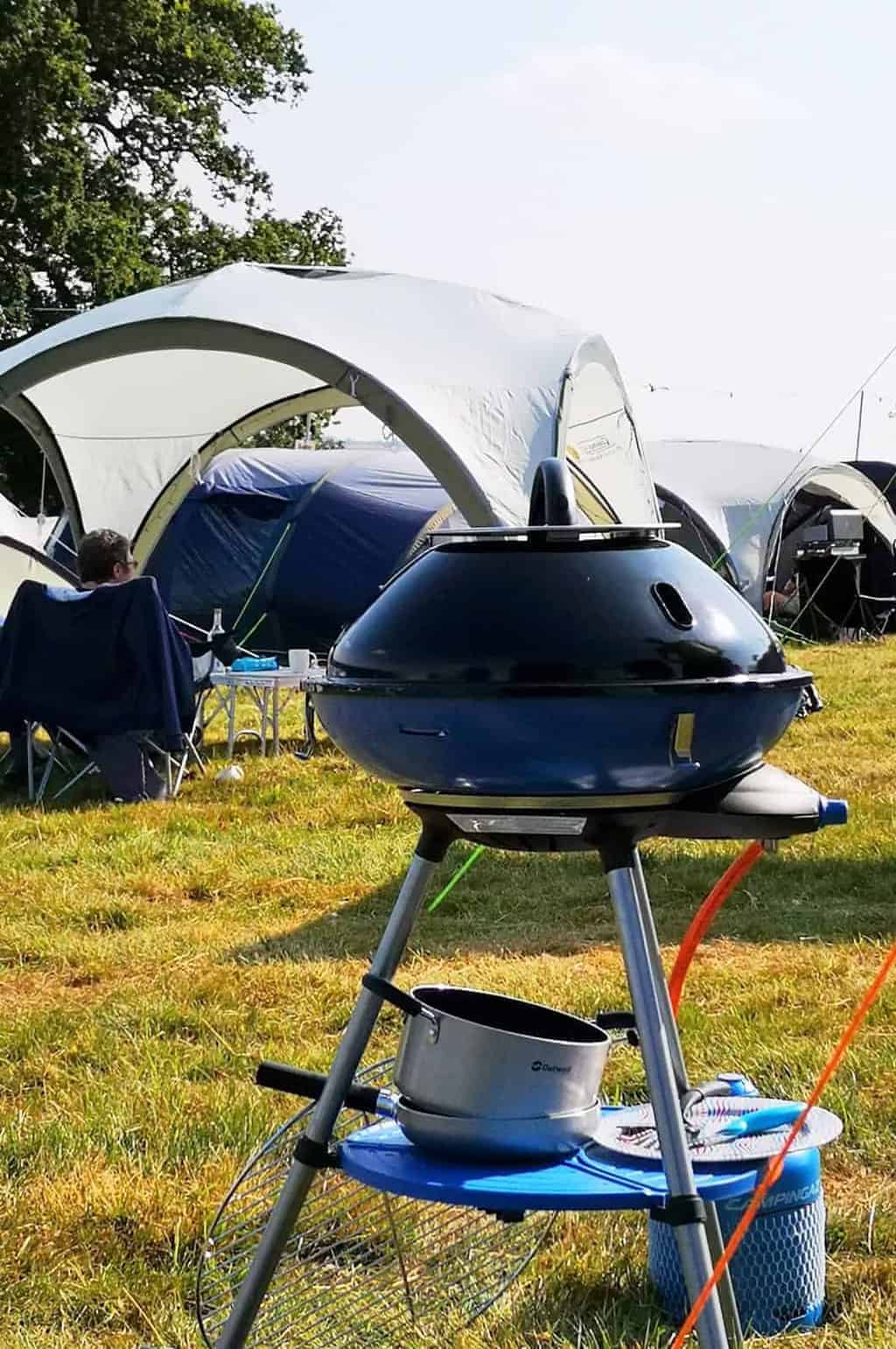 I will openly admit that I am not a foodie by any stretch of the imagination, I do not enjoy cooking, it is merely a means to an end so I generally leave all of this to Simon. I think in the right hands the Party Grill could easily rustle up some culinary masterpieces. Simon made us a delicious cooked breakfast on the Sunday morning and I know that he is itching to use it as a BBQ and has visions of cooking a roast chicken too.
What we loved was how quick and simple it was to set up and start cooking and of course how compact it was when packed away in the bag (sorry I forgot to take a pic of that). The thing that Simon really impressed Simon was just how easy it was to clean afterwards. The water compartment underneath catches all the grease and cooking juices, stopping them from sticking to the grill. Afterwards we just tipped the dirty water away and then was able to wash with hot soapy water. The griddle and racks are all dishwasher safe but we didn't have one of those at the tent to it was just a good old sponge and soapy water that did the trick.
Features
Grill, griddle and stove cooking options
Grill and griddle with non-stick coating for better cooking results
Integrated pan supports for stove top cooking
Fully adjustable power
Water compartment to collect fat
Piezo ignition for convenient lighting
Power: 4000 W
Gas consumption: 290 g/h
Boil time: 3 min 50 sec
Ignition: Piezo
Runtime: 9 hrs and 30 min. on R907, 6 hrs and 15 min. on R904
Fuel source: R904, R907, butane or propane cylinder
Weight: 10.72 kg
Dimensions (LxWxH): Ø 52 x 99 cm (on stand)
Carry bag: Polyester