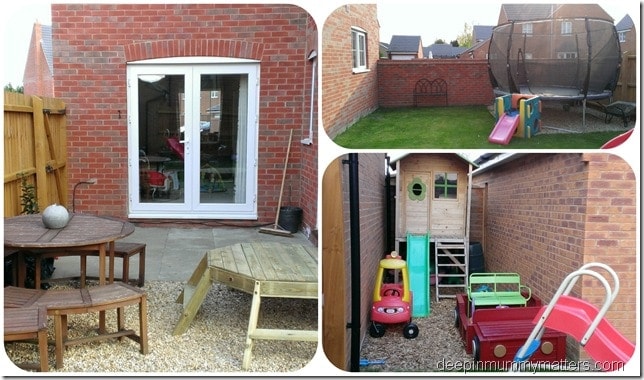 What would you do with this garden?
When we moved to our current house two and half years ago I knew that there would be one thing in particular that we would miss from our old house – our garden! Our old garden was south facing, it had a large patio area, a large wooden climbing frame, a big decking area to house our patio furniture and a large expanse of grass and no houses overlooking us. We couldn't stay in the house simply because of the garden and try as we might we looked for a house with something similar but we couldn't find the house that we wanted with the garden to match so in the end we decided that the house was more important. I miss our garden!!
Now don't get me wrong, I know that we are lucky to have the garden that we do have now but it's a funny shape and I just don't 'feel' anything for it. I don't feel inspired by it and I rarely want to sit in it, even on the hottest of days. So my question to you is . . .
What would you do with this garden?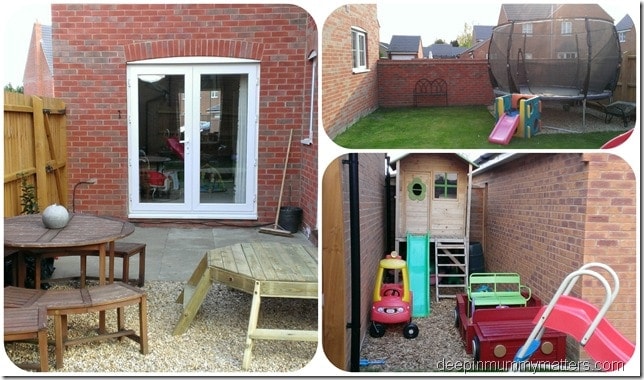 To give you an idea of the shape it's basically a large square with the patio sticking off one side and the playhouse behind the garage.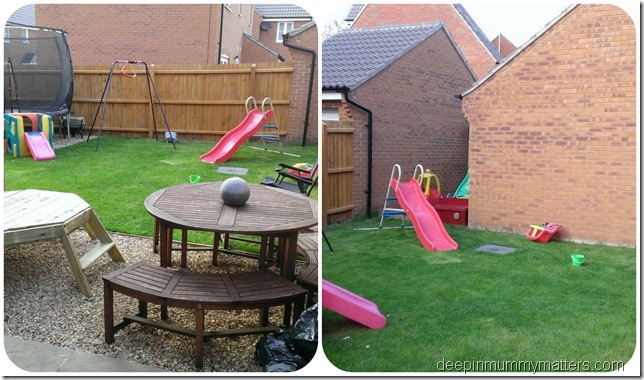 We are thinking of replacing the patio table and stools, the smaller table is a new Activity table for the children, we need to fix the swing and we are considering selling the playhouse and perhaps replacing it with a shed to make a den for the children which will be big enough for all the children as this one is now too small for Curly. We are planning on extending the patio area to get rid of the gravel since Beanie Boy threw one of the stones and shattered the patio doors last year!!!!