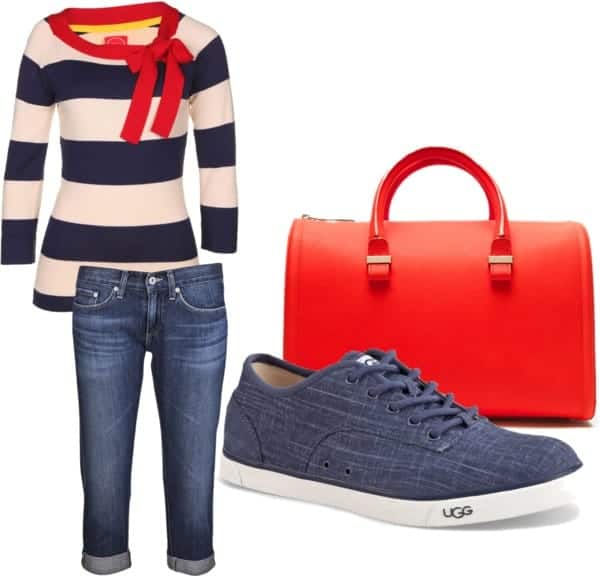 Have you noticed that summer keeps popping it's head up giving us a little sneak peek of what we could be getting more of in the next couple of months? I have and I am more than just a little excited, I love the summer months. I love to get out and about in the sunshine, walking, playing football with the children, getting dizzy on the trampoline . . . but aside from that, I love being able to get into my summer wardrobe. I finally peel off my boots and break out my flip flops, my pumps and my sandals.
This year I will be stepping out in a new pair of sneakers, these Hally sneakers from UGG Australia to be precise!!
Aren't they cool!! I personally think that sneakers are an essential part of summer wardrobe, great with a pair of crops for a summer walk or a picnic in the park. I chose this denim colour but you might prefer them in one of these colours . . .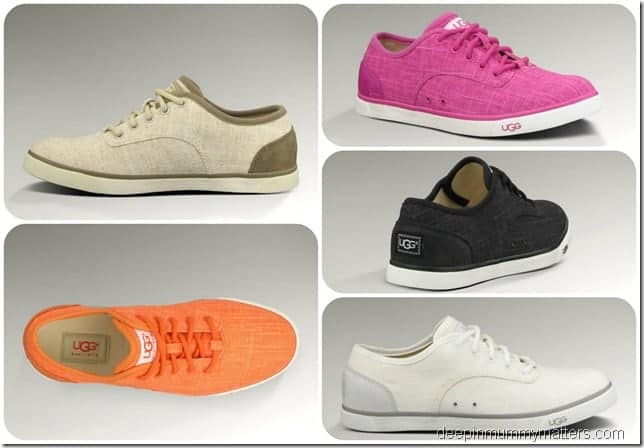 What immediately stood out for me with my new UGGS is just how comfortable the sole is, really cushioned and supportive and how about this little dash of sheepskin.
The first time I wore them they felt quite narrow and stiff but after wearing them around the house to break them in they are now really comfortable and have loosened off a little. They will definitely be putting in some miles this summer.
How would you wear yours?
DISCLAIMER: I was sent a pair of Hally Sneakers for the purpose of this post. All words are my own, I was not instructed what to write. You may not copy any of my work without my permission.