What to Do If Your Boiler Breaks Down
Steps to take if your boiler breaks down
If you have landed on this page, chances are you're looking for advice on a faulty boiler. Or you may be looking for advice so that you are prepared in the event your boiler breaks down. A boiler fault can be very stressful, so we've put together this handy guide to let you know what steps you need to take to get your boiler functioning again. In most cases, a quick call to a local engineer will be the last step that is required to get your boiler up and running safely.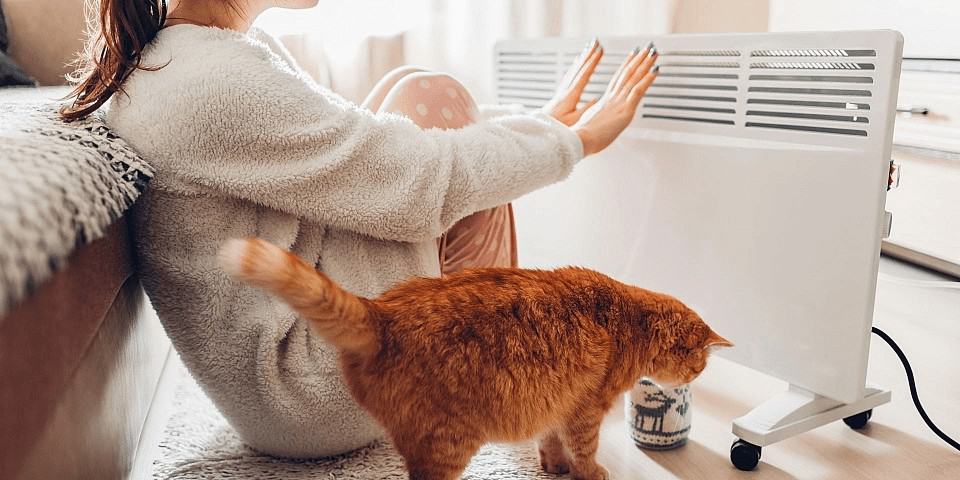 Is your gas supply running?
If your boiler isn't getting any gas supply, then it won't be able to function. Check your gas supply by turning on another gas-powered appliance in your home such as the stove. If your stove won't turn on, then you may have a gas supply problem either inside or outside of your home. To check if the problem is inside your home, you will need to locate your emergency control valve (this may be located on the outside of your house) and ensure this hasn't been turned off. If this hasn't been turned off, then you'll need to get in touch with your supplier.
Have you checked the fuse box?
Your boiler also needs an electricity supply to function. On some occasions, your boiler might trip a fuse in the fuse box and this can prevent it from working. Locate the fuse box in your home and check if any of the switches are facing the wrong way. You can also check that power to the whole house hasn't been compromised. If your boiler lost power, even momentarily, then the internal clock may have been reset and your timer settings will be out of sync. Check that your boiler timer matches the actual time and if it doesn't, you'll need to find your manual and reset the timer.
Has your credit run low?
If you have a prepaid meter, check that you have enough credit on your account. Most accounts will offer a grace period of emergency credit, but you should take this as a sign that it's time to top up. If you have a monthly contract and you have missed a few payments, this can also lead to a loss of supply.
Check the pressure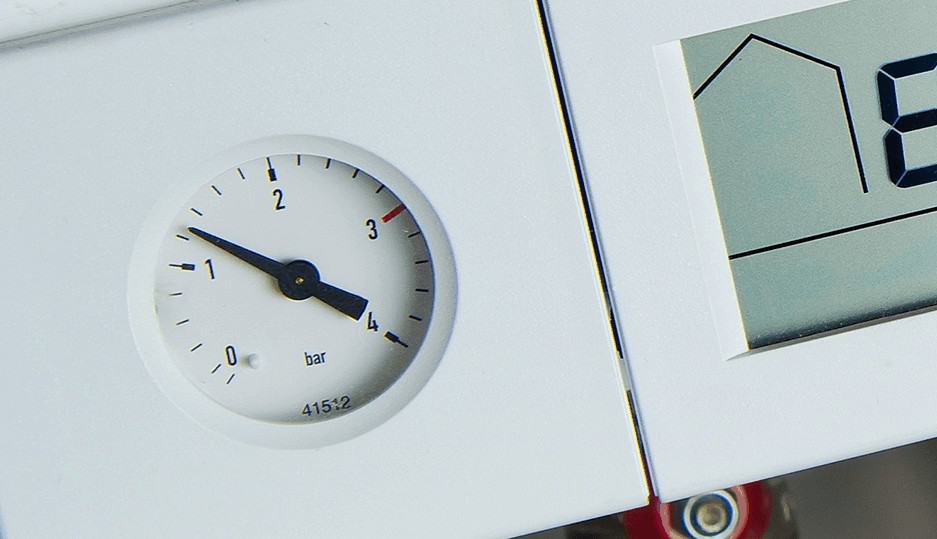 The front of your boiler should have a pressure display that is either mechanical (a round dial)  or digital. If your boiler has a loss of pressure, it won't be able to function properly. Modern boilers have a safety feature that will stop the boiler from working if there is a fall in pressure. You can increase the pressure by adjusting the taps feeding into the boiler until the pressure gauge reads between 1 and 1.5. Be aware that too much pressure can also damage your boiler, so only do this step if you are confident.
Check the temperature
Another money-saving feature offered by many modern boilers is a thermostat which stops the boiler from working if the temperature is set to lower than 21°C. While this might be a useful energy-saving feature, it isn't very helpful if it prevents the boiler from working at all. Try boosting the thermostat temperature to see if this allows the boiler to turn on again.
There can also be pairing issues between the thermostat and the boiler, meaning that the boiler isn't getting any information from the thermostat and therefore cuts out as a safety feature. Check your manual to find out what kind of thermostat you have and see if this is something you can fix on your own. Sometimes, a change of batteries is all that is required. For more complex problems, call a qualified engineer.
In the past, you might have gone looking for the pilot light to get a faulted boiler working again. Now, modern boilers are fitted with a reset button, and this might be all that is needed to get your hot water and heating working again. If you have experienced a loss of gas, power or water at any point, you will probably need to hit the reset button once the problem has been resolved. Check your manual to find out what kind of reset function your boiler has.
Call an engineer
If you have tried all of the above options and you still can't figure out why your boiler isn't working, it's time to call in the professionals. Call a qualified heating engineer to get to the source of your problem. With home boiler cover, you won't need to worry about the cost of call-outs.
Remember, outside of the simple steps listed above, you should never attempt to open or service a boiler yourself. This could lead to serious injury or even death. While the steps above are safe for anyone to complete, if the problem is more extensive, always call a professional.