The Beans always remind me how much they love the fact that I am a blogger when they receive a new download code for one of their Nintendo consoles so I have been a very popular Mummy these last couple of weeks with a number of new releases coming our way.
New Style Boutique 2: Fashion Forward (PEGI 3)
Already a huge hit across Europe, now's the chance for UK fashionistas to try their hand at managing their own boutique. In the third instalment of this popular fashion simulation game, players have four additional roles to practice their creativity; designer, make-up artist, hair stylist and model!
Your boutique is situated in Beaumonde City and frequented by colourful characters who visit the shop and describe what it is they are looking for, then you get to work your magic and pick out the perfect outfit. With 19,000 items you have an abundance of options but you need to get it right so that your customers will go out and spread the word about your styling talents. Using the power of amiibo you can unlock further features.
Adventure Time: Finn & Jake Investigations (PEGI 7)
Personally, I have never heard of Adventure Time games but when I told Curly that we had received the download code for it, he said that he had played Adventure Time before and that they were good games so he is looking forward to getting his teeth in this one . . .
Adventure Time: Finn and Jake Investigations is an all-new, real-time, fully 3D action-oriented twist on the classic story-driven graphic adventure game. At the start of the game, Finn and Jake decide to carry on the profession of their parents, who were Professional Investigators. Confronted with mysterious Land of Ooo disappearances and strange events, players will interview colorful Ooo inhabitants, dispatch evil doers in fast-paced combat, solve mind-bending puzzles, explore secret and familiar locations, and genuinely feel as if they have stepped into their own personal episode of Adventure Time.
One for the Wii U, it's time to hit the tennis court. Up to four players can play as their favourite Super Mario characters in this extraordinary tennis game. Compete in a variety of exciting modes on your way to becoming a true tennis pro: work your way up the ranks in Knockout Challenge, practice shots in Mega Ball Rally, or seek out new challengers online!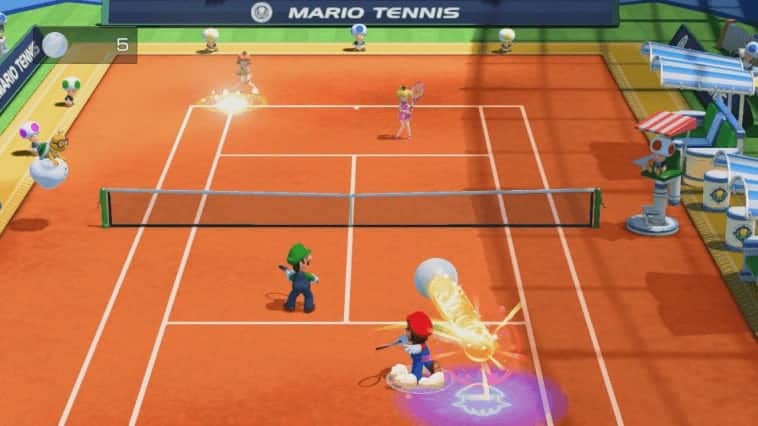 Come out swinging and perform well-timed Chance Shots to get a tactical advantage over your opponent. Master all-new moves like the high-hitting Jump Shot and the almighty Ultra Smash, a powerful move that'll leave the competition struggling to keep up!
If you want to dominate the court, you'll have to up your size as well as your game! Grab a Mega Mushroom during a match to temporarily grow gigantic and turn the game around!
Barbie & Her Sisters Puppy Rescue (PEGI 3)
Anything with Barbie and puppies is going to a winner in the eyes of Little Bean. The only problem I envisage with this game is wrestling the Wii U game pad out of her brothers' hands as they tend to monopolize it.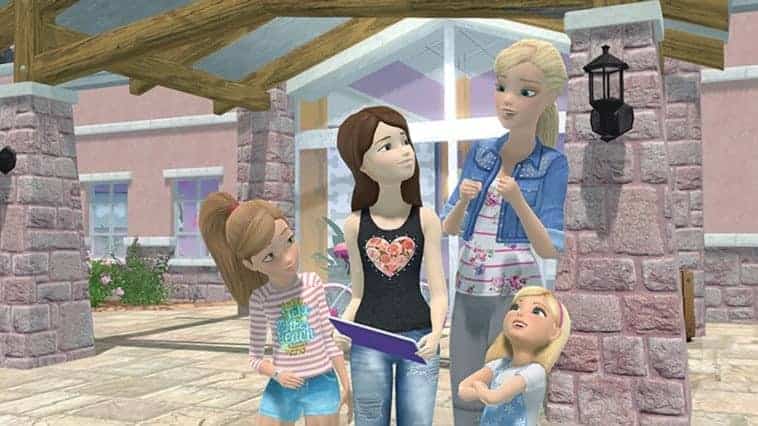 Set in Barbie's hometown, Willows, and inspired by the upcoming DVD Barbie and her Sisters in the Great Puppy Adventure, players will join Barbie and her sisters – Skipper, Stacie and Chelsea – as they solve clues to find and rescue lost puppies in need. Each sister will bring her own unique set of skills and activities to the game. Give puppies a check-up with Skipper at the Roberts' Sisters Puppy Rescue, groom the pups at Chelsea's Puppy Day Care or teach them new tricks at the Pup Camp with Stacie! Nurture and play with the puppies until they can go to their fur-ever homes!
Animal Crossing Amiibo Festival (PEGI 3)
Crack out the Amiibo's once more it's time to head to the Animal Crossing Amiibo Festival on the Wii U. Race around the board-game town to find happiness – seriously! The person with the most 'happy points' wins the game. Using an amiibo figure as your game piece you simply tap your amiibo on the game pad to role the dice and take your turn. Each space on the board will either gift you happy points, deduct happy points and bells or both! This is a great game the whole family can enjoy together – perfect for Christmas entertainment!!
Monster High: New Ghoul in School (PEGI 7)
Little Bean has been able to get struck straight in with this one as it's on her 2DS and being a big Monster High fan it was an instant hit.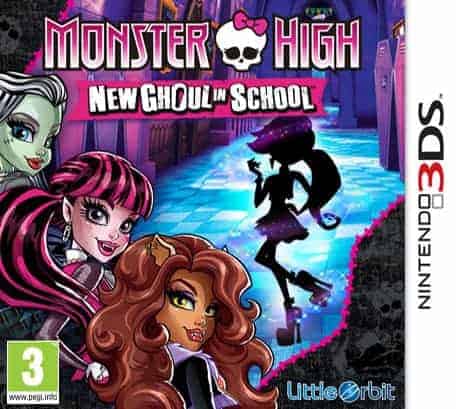 Come roam the halls of Monster High and get to know your new classmates. Join clubs, make friends and dress up in fierce fashions. But be aware, there's something strange going on at Monster High! Cleo's new amulet has been cursed by the spirit of Spookenhamen, and the student body is falling under his spell. Show us how you boo to save the school and all your new classmates from the mummy's curse!
Kung Fu Panda: Showdown of Legendary Legends (PEGI 7)
Fight in an action-packed brawler competition set in the Kung Fu Panda universe – a showdown where all fighters must use their unique skills to compete for honor and glory.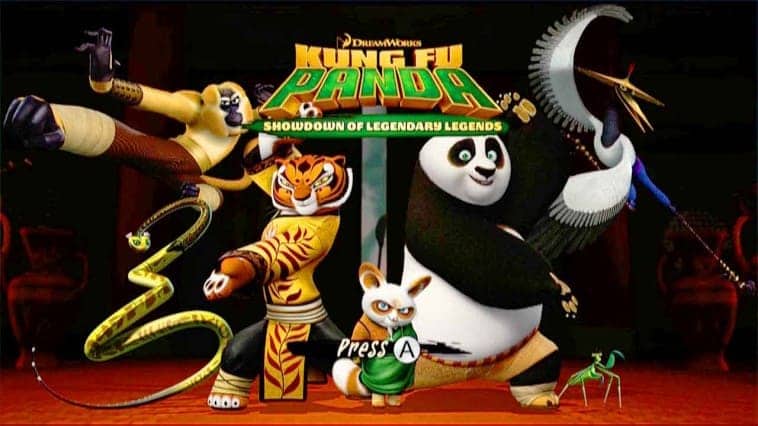 Team up with dozens of playable characters – 24 popular heroes and villains from the Kung Fu Panda universe – 20 characters will be available at launch with 4 new unlockable characters from Kung Fu Panda 3 available at the film's release.
DISCLAIMER: We have been gifted the download codes of these games.