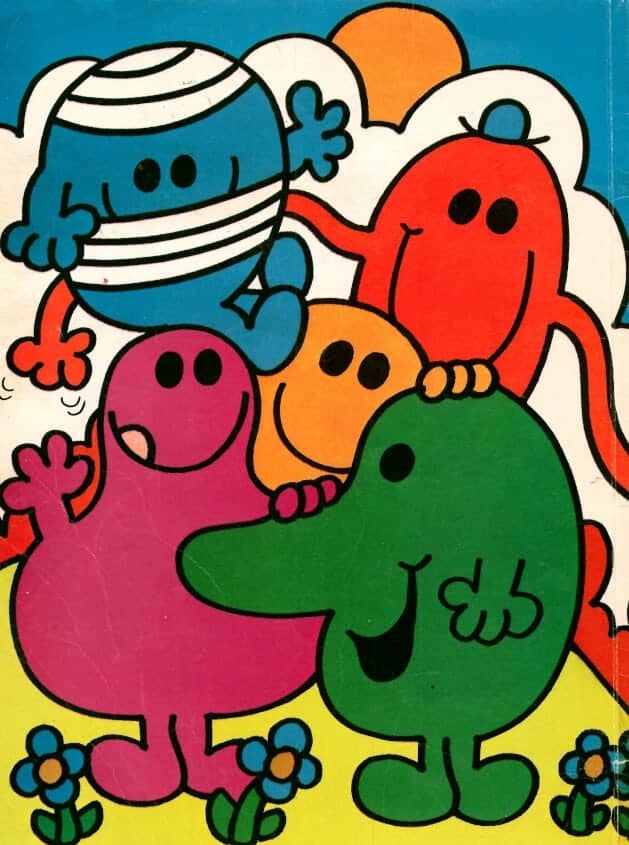 Mr Men and Little Miss Celebrates 45th Birthday on London's South Bank
Ever since I was a little girl the Mr Men (and latterly the Little Misses) have been a part of my life. When I was a little girl my Mum had collected each of the Mr Men books for me and I loved them. Mr Bump was always my favourite, I even had a Mr Bump hot water bottle for the cold winters' nights.
I have always loved the simplicity if the images with their bright colours and funny characters, I remember trying to draw them myself as a child. The stories always had a moral to them and over time I grew to understand their meanings more.
When I was a teenager/twentysomething I would do lots of car boot sales and sold my old toys and books. I didn't think to keep them for my own children, to be fair I had read them so much they had become quite tatty anyway.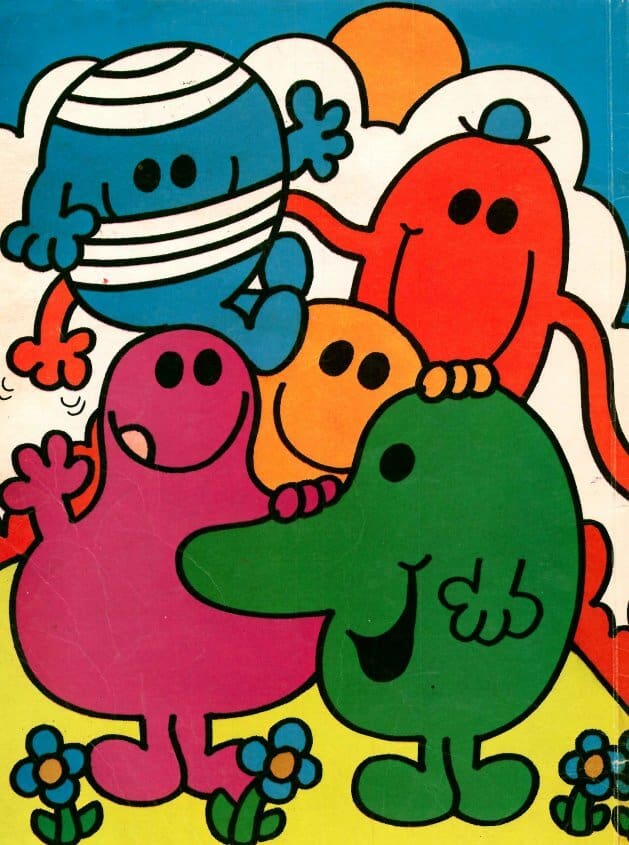 Fastforward to when I became stepmother to Curly,whilst looking through a book catalogue I saw the Mr Men boxset and was immediately transported back to my youth. I loved the idea of reading the Mr Men books with him and so his journey began. Just as I had loved them as a child they soon became a favourite with Curly too. He would often talk us into reading two or three each night at bedtime, always selecting from the character list on the back of the books and whilst it was just him to read to, it was easy. He used to love Mr Happy and had a speaking Mr Happy cuddly toy which he loved.
When Little Bean was born I started collecting the Little Miss books too and another Mr Men fan was created, her favourites being Little Miss Bossy (no surprises there) and Little Miss Splendid. I think it's the shoes and the spotty hat! In fact she loved them so much we went on to buy the GlitterBox Collection for her too. As she learnt to read herself, we found the Mr Men and Little Miss Books were just the right size for her to read to us before bedtime and since they were stories she loved, she never argued about reading.
With the addition of Beanie Boy and Jelly Bean to our family, so too has our collection of the Mr Men and Little Miss Books grown too. We have bought lots of the newer titles like the Christmas books, Mr Strong and the Ogre, Mr Men on Holiday and soooooo many more. We actually have a bookshelf pretty much dedicated to the Mr Men and they all like to do exactly the same thing I did as a child which is to get them all out and lay them in grids on the floor then sort them into number order to make the Mr Men title across the spines.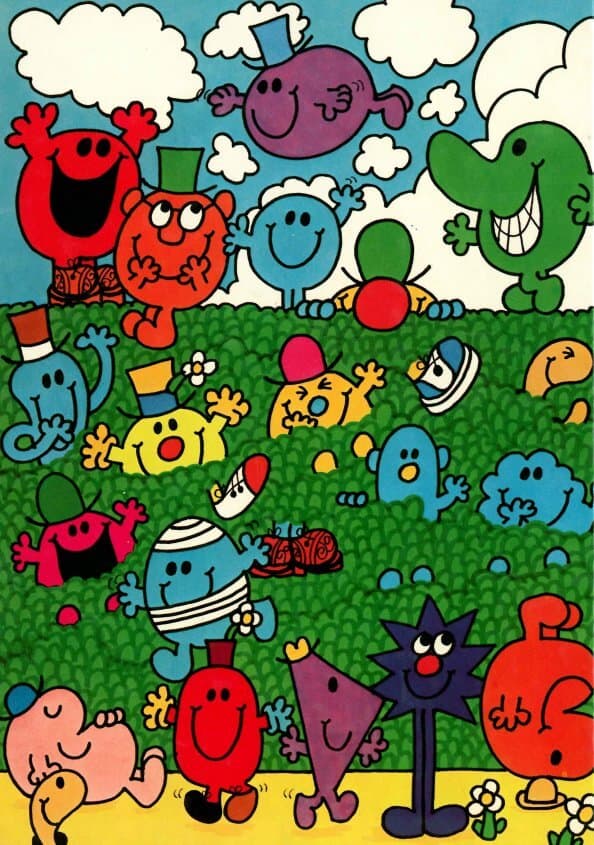 It's hard to believe that the Mr Men are celebrating their 45th Birthday (although to be fair I have just celebrated my 40th so that should have been an indication. To celebrate there is a child-size interactive pop-up 'Mini Museum' currently on London's South Bank where fans are encouraged to share their memories and memorabilia.
The exhibition will feature hundreds of pieces of memorabilia from the past 45 years, celebrating the nation's favourite Mr Men and Little Miss characters. Fans will be able to add their own memorabilia to the exhibition via the Mr Men Little Miss virtual archive, by simply uploading an image of their favourite item on their phone or laptop. Consumer items uploaded to the virtual archive will be on display on rolling screens at the exhibition, alongside physical items, creating an ever-changing exhibition of the nation's most-loved Mr Men and Little Miss memorabilia. The first 45 people to upload an item to the virtual archive will receive a limited edition print signed by Adam Hargreaves.
Open during the last week of the summer holidays, the Mr Men Little Miss Mini Museum takes place at [email protected], beneath the iconic OXO Tower on London's South Bank. Fans old and new can explore the collection, add their own pieces to the exhibition via the virtual archive, take time out in the Mr Men Little Miss story time library area, and take snaps of themselves inside a specially-created 'Happyland' backdrop alongside their favourite Mr Men & Little Miss characters. The exhibition will also include a personalisation stand for visitors to take home their very own personalised print of a Mr Men or Little Miss character as a memento.
Physical items on display are on loan from Mr Men Little Miss super fan Michelle Harrop, who comments: "I can't wait to share my collection with fans this summer. I first fell in love with the brand as a child reading the books, and know many other adults feel the same. With Mr Men Little Miss turning 45 this year, the Mini Museum is a great opportunity to help a new generation of children discover these brilliant characters in an interactive way. I'll also be adding my own memorabilia to the virtual archive, which is an amazing way for fans all over the country to share memories of their favourite characters."
Lisa Macdonald of Mister Men Ltd adds:
We know how much our fans love our characters, and our virtual archive and Mini Museum will be the perfect way for them to share memories and memorabilia in celebration of the series' 45th Birthday. We can't wait to see all the Mr Men Little Miss items shared with all our fans around the world."