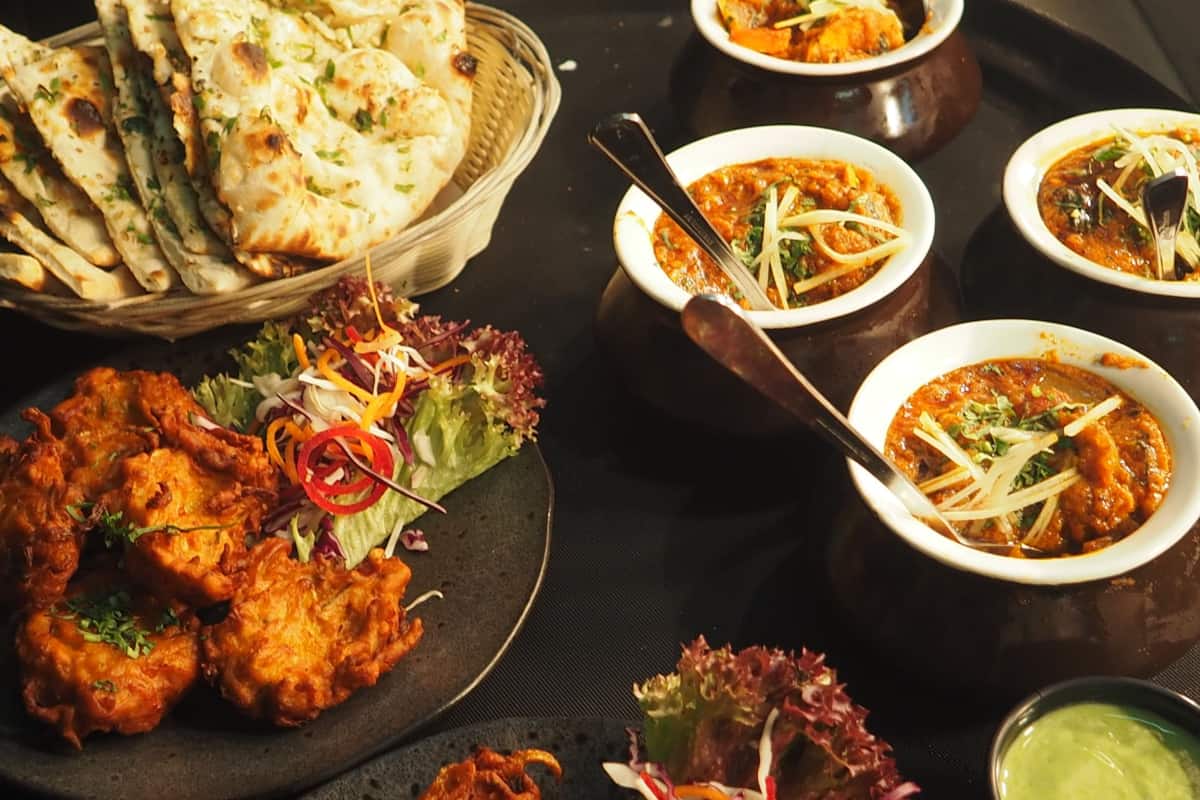 What Do You Serve at an Indian Dinner Party?
Are you planning an upcoming Diwali Party at your home? If you are but still confused as to what kind of meals you want to serve, there are some simple recipes that you can prepare for the special night. One of the easiest Indian menus you can serve is an Instant Pot recipe which is perfect for a dinner party.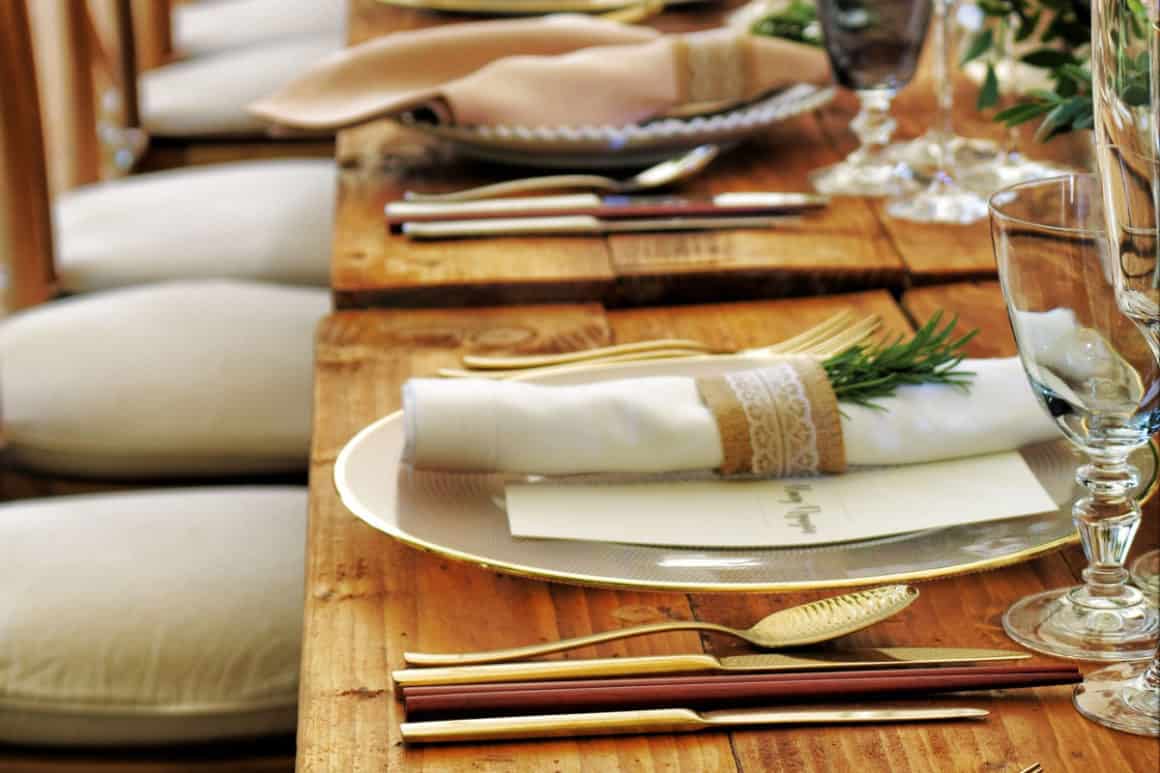 Actually, you can serve any kind of meals that you like for the party, but the preferred suggestions for an Indian dinner party are combining a wet dish with a dry dish. Since Indian recipes include all variety of meals such as non-veg and vegetarian recipes, you can switch all kind of recipes and make it suitable for all your guests.
If you are looking to organise Indian catering for your guests, check out Evengo who can help you. There are various entrees, appetizers, and desserts you can provide. Many people will like this type of menu because of its strong taste with a three-course meal. Be sure to include appetizers, desserts and the main meals.
Type of Meals for Indian Appetizer Ideas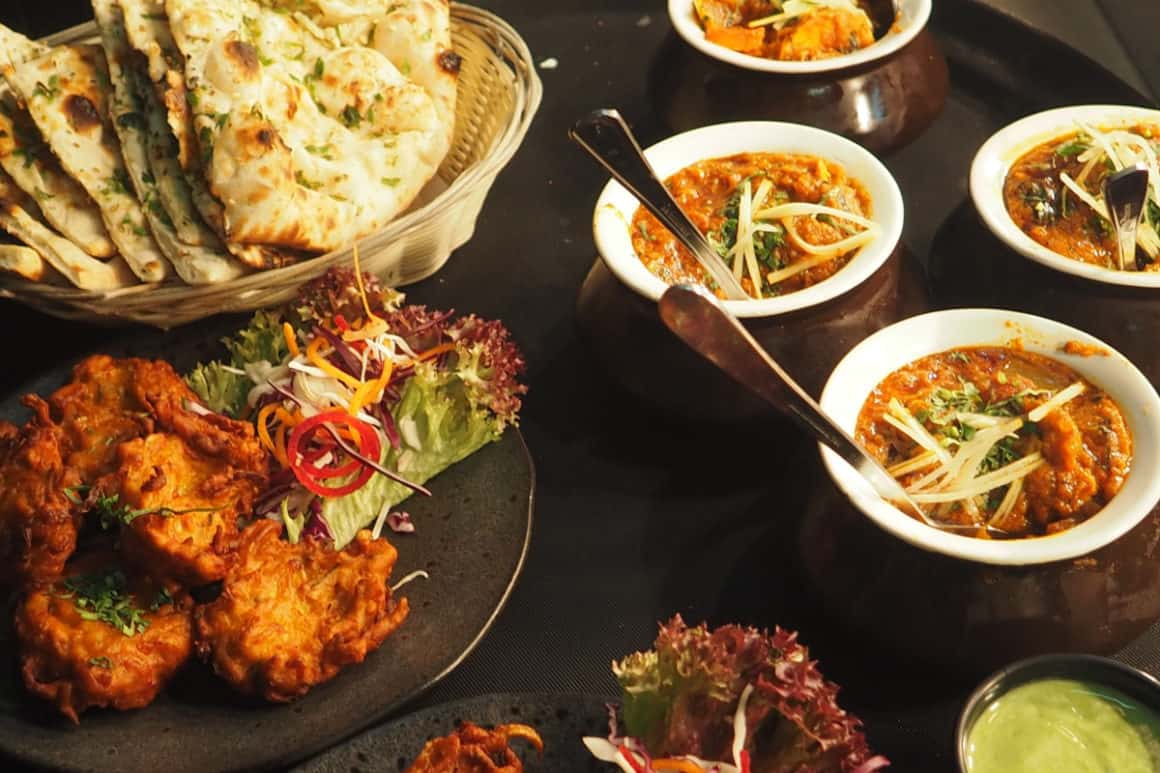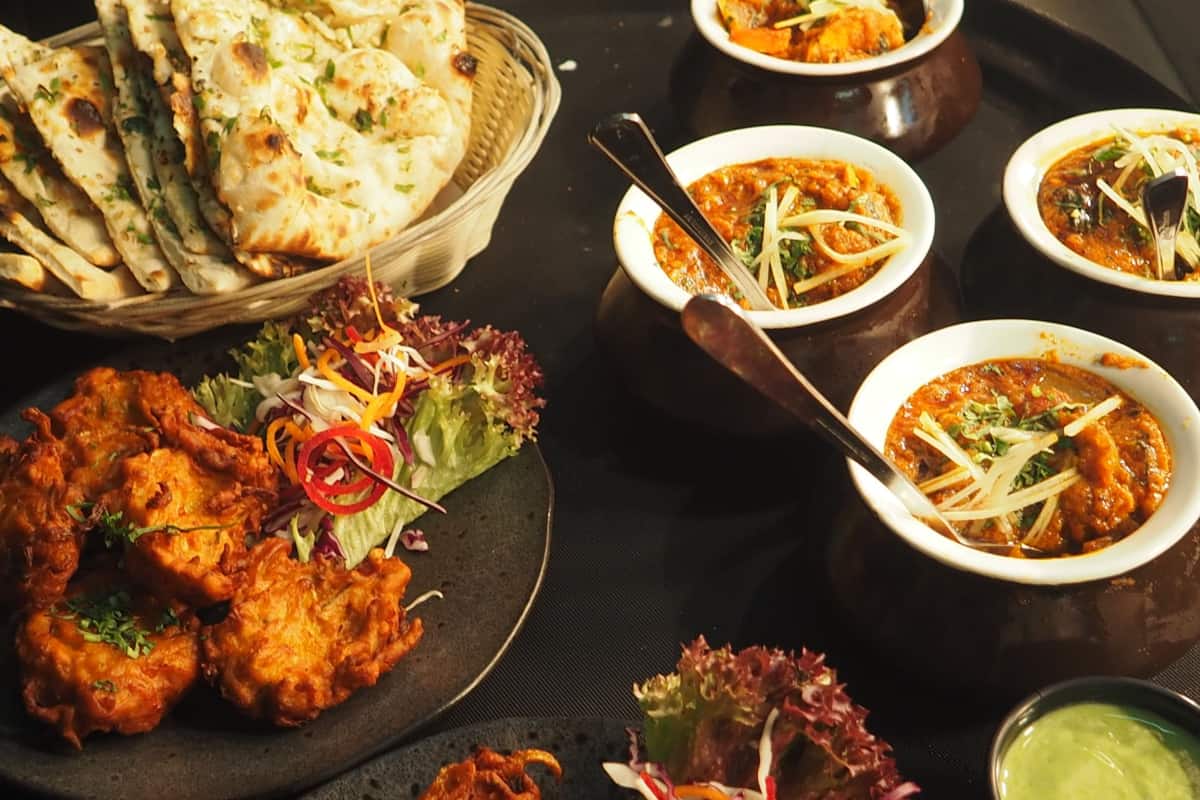 You have to, at least, provide one or two kinds of appetizers for the guests so they don't get too hungry waiting for the other guests to arrive. You can create three types of appetizers in an instant pot such as Kala Chana Chaat, Spicy Bombay Potatoes and Rava Dhokla. These three appetizers are easy to make, so you don't need to spend too much time on them.
Serving appetizers for an Indian dinner party with several guests is very common, while a small casual dinner doesn't really call for snacks to be served. The appetizers are important as "waiting for meals" for the guests as soon as they come to your house.
Besides Kala Chana Chaat, Spicy Bombay Potatoes and Rava Dhokla, you can also choose Samosas cooked with chutney. In order to make it simpler, you can just buy the samosas in the store and make the green chutney or tamarind chutney in your kitchen. You can also choose Pani Puri with puris being bought in the store and green also tamarind chutney made in your kitchen.
Several Indian Drinks Ideas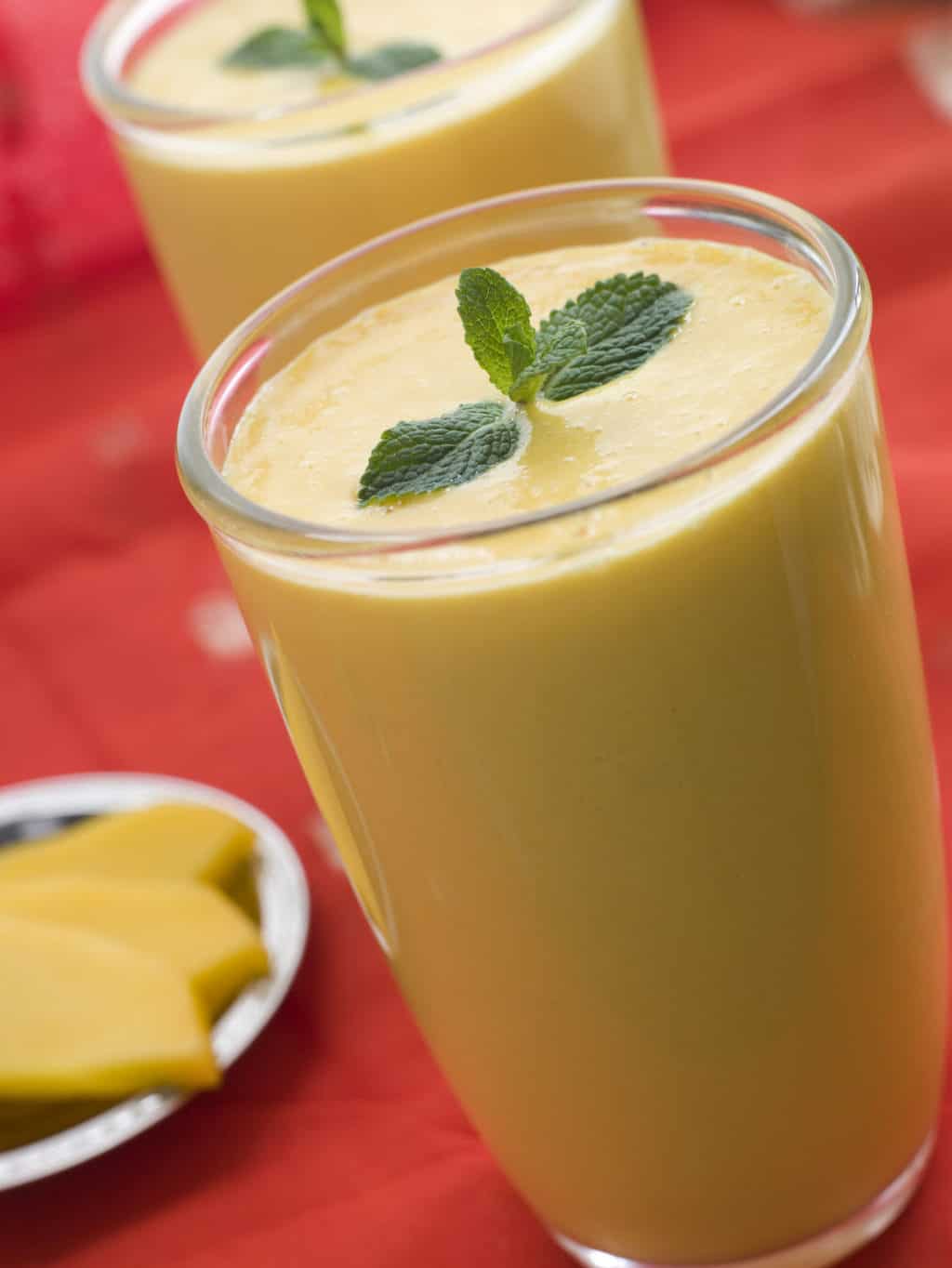 Indian recipes have several options for drinks ideas you can serve for the dinner party. For example, you can prepare fresh mango lassi which is made from fresh mango fruit with other healthy ingredients. The mango lassi is one of the most favourite drinks ordered by people when eating at Indian Restaurants.
Despite the creamy and sweet taste of Mango Lassi, this drink is actually really easy to make in no time. The lassi itself is actually yoghurt combined with milk or water, fruit, and sometimes spices. You can make the taste of lassi salty or sweet depending on your preference.
The other delicious drink you can serve in no time is Thandai. Thaindai is basically made from milk with seeds, nuts or even spices flavoured. This drink is popular to serve during Holi. Thandai itself means cold, so this drink basically is a refreshing and cool drink. You can make Thandai from cashews, almonds, and pistachios, each of the nuts in equal quantity.
The Main Menu to Serve at an Indian Dinner Party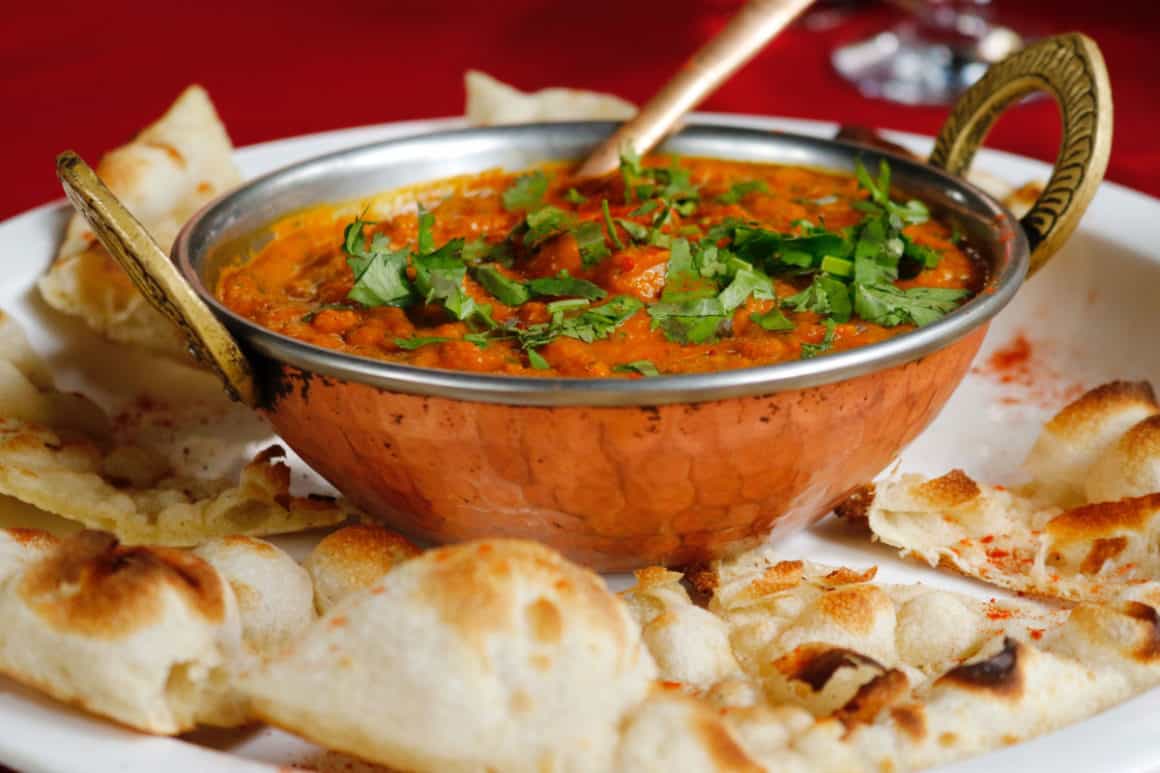 After you finish preparing the appetizers and drink, you can turn your focus to the most important part of the menu for the dinner party. There are actually many types of recipes that you can try at your Indian dinner party, but here are eight recipes that are more commonly cooked at an Indian dinner party.
1. Chettinad Fish Fry
Serve Chettinad fish fry hot and satisfy your guests with the amazing taste. This high protein dish is made from cumin, curry leaves, tomatoes, fennel and pieces of surmai fish pan-fried in refined oil. The fish is marinated with all the spices above.
2. Dum Aloo Lakhnawi
Serving dum aloo in a bowl cooked with Lakhnawi style will really please your guests. This fantastic recipe is made from Kasuri methi, potatoes, onions, crumbled paneer, ghee with butter.
3. Keema Biryani
Most people love a biryani when it is served to them. This meal is cooked with almonds, yoghurt, garlic, onions, milk, raisins, and ginger with minced meat. Keema Biryani is an aromatic spice in rice that makes your house smelling tasty and the dinner table looks fabulous.
4. Galouti Kebab
Do you want to eat meat with high calories without adding your weight? Then try this galouti kebab recipe to feed your dinner party guests guilt-free. The texture of the galouti kebabs is succulent and soft to eat and grilled in olive oil.
5. Lemon Chicken
Lemon chicken is a fantastic recipe you can serve for the whole family. The only ingredients you need are sugarcane juice with chicken, garlic, dried chilli and lemon of course. This one is such a firm favourite you'll be cooking it at all your dinner parties.
6. Shahi Egg Curry
Eggs are perfect to serve from breakfast until dinner. The Shahi Egg Curry is made with onions, garlic, fresh cream, yoghurt with a whole Kasuri methi and fresh coriander. This meal is paired with paratha, biryani, rice, chapatti or any other accompaniments that you prefer.
7. Dum Paneer Kali Mirch
Dum Paneer Kali Mirch is a lovely dish made from various spices such as garlic, black pepper, fried onions, ginger, and cinnamon. This is made from small chunks of paneer with the addition of yoghurt which makes a delicious taste with aromatic flavours.
8. Malabari Prawn Curry
Malabari Prawn Curry is a wet dish made from coriander seeds, chilli, ginger, a few shallots, and grated coconut. This is a popular dish to serve at a dinner party.