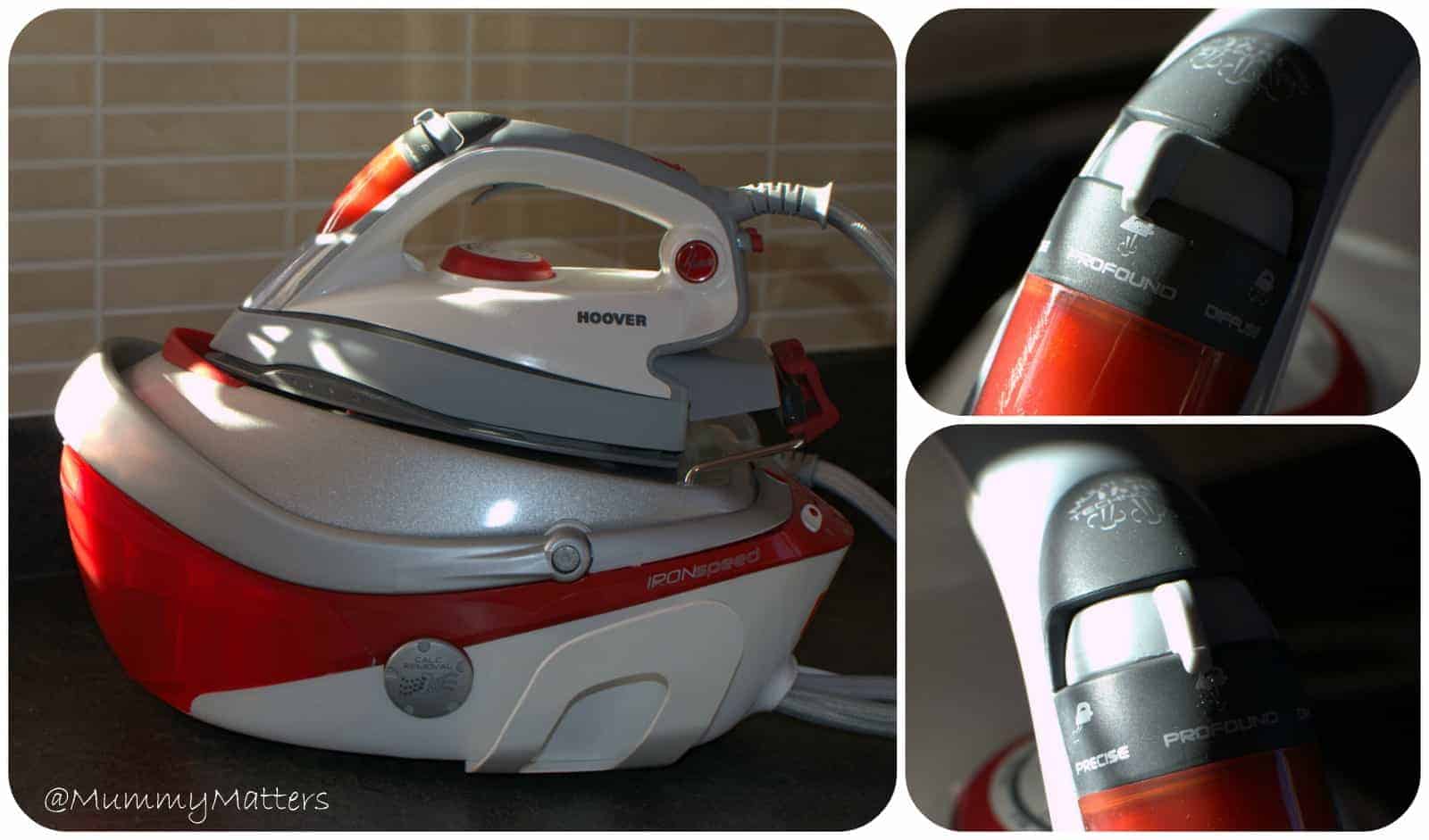 We don't have fairies but we do have a Hoover IronSpeed Steam Generator Iron!
Ever since I was a child I dreamed of having a big family, I always knew that I wanted at least three children and I have been blessed to have four. The one thing I didn't take into account in all of my dreaming was just how much ironing a family of six could accumulate!! Obviously the family numbers are completely non-negotiable, I'm not giving any of them up for all the tea in China but I have often wished that if Fairies really did exist, they might drop by on a weekly basis and whip through the ironing for me.
My Mum has been my Ironing Fairy many times over the years when Hubby and I have let it slip a little too far or in the run-up to holidays when we are trying to get everything ready and I hate to think how many irons we have broken through being overworked!!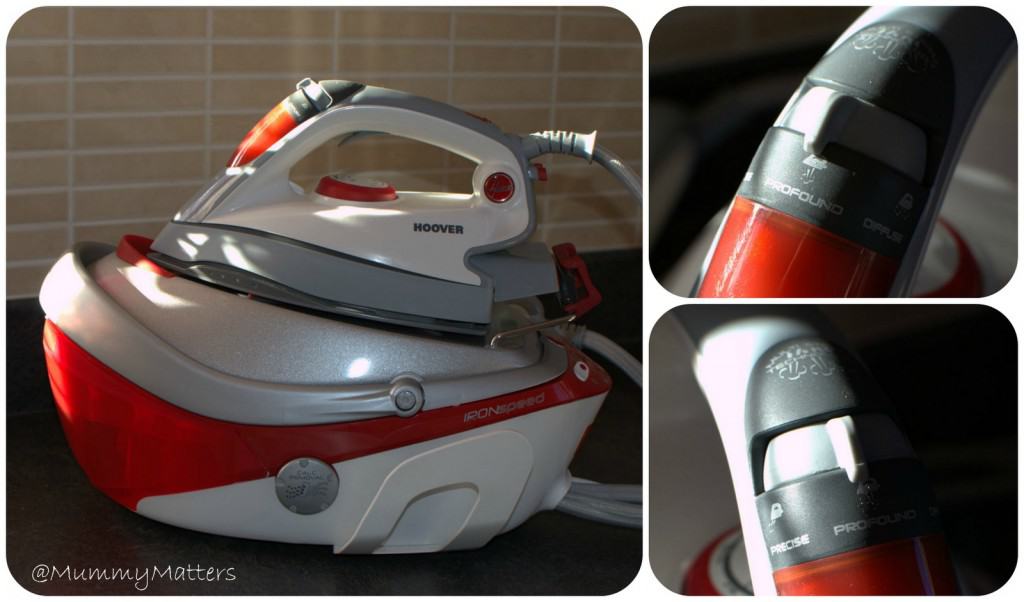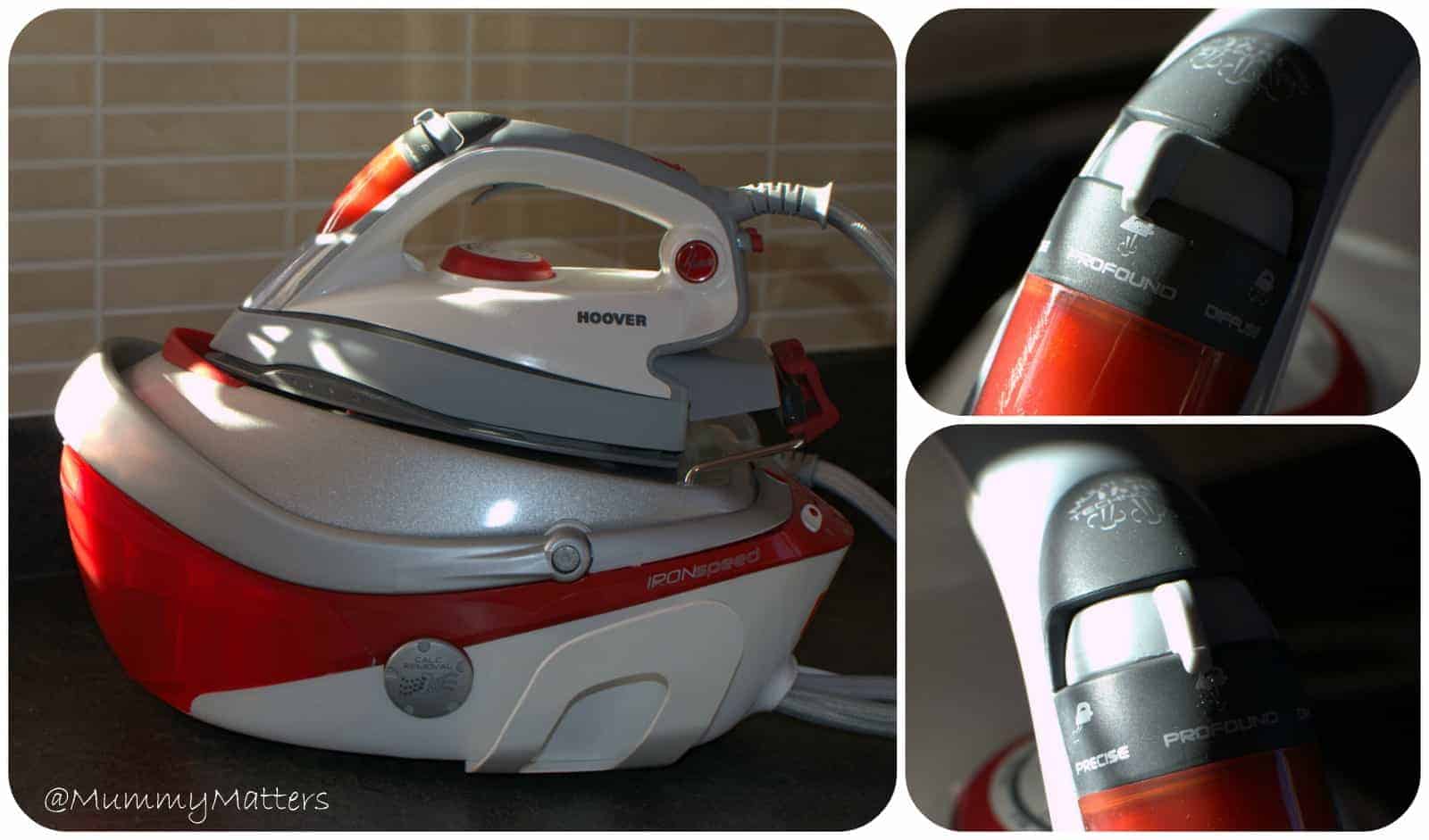 As our family holiday to Cornwall approached an email landed in my Inbox which made me do a little skip, yes I got excited at the prospect of receiving a small appliance to review – I have reached 'that' age! I immediately knew it had to be a Steam Generator Iron, I had heard so many great things about them and for once I couldn't wait to get stuck into the ironing pile.
Before it arrived I had mentioned to a couple of people that I was to receive a Steam Generator Iron and they made the following comments;
"Oh I couldn't live without mine now, I would never go back to a standard iron."

"They are brilliant but they are really big and heavy."

"I love mine but because they are cordless you have to remember to keep standing them back on the base".
Setting the iron up from the box took just a couple of minutes and the first thing that struck me was . . . it's not cordless so I don't have to worry about standing it back on the base. I often do my ironing in the lounge whilst watching 'catch-up TV' to make the time pass more quickly and I admit I was worried that the base would be too heavy for my ironing board but thanks to the long cable between the base and the Iron I was able to stand the base on the floor and rest the iron on the stand at the end of my ironing board.
Filling up with water is easy peasy, just pull out the removable reservoir at the front of the base and once filled to the line push it back in until it clicks into place.
Using the iron is relatively easy thought I did scare the creases out of myself when I pressed the steam button and it actually moved the curtains such was the strength of the steam. Mental note made, no ironing whilst the Beans are around! There are three different steam settings which form the Multi-Steam Technology, Hoover describe it better than I ever could on their website.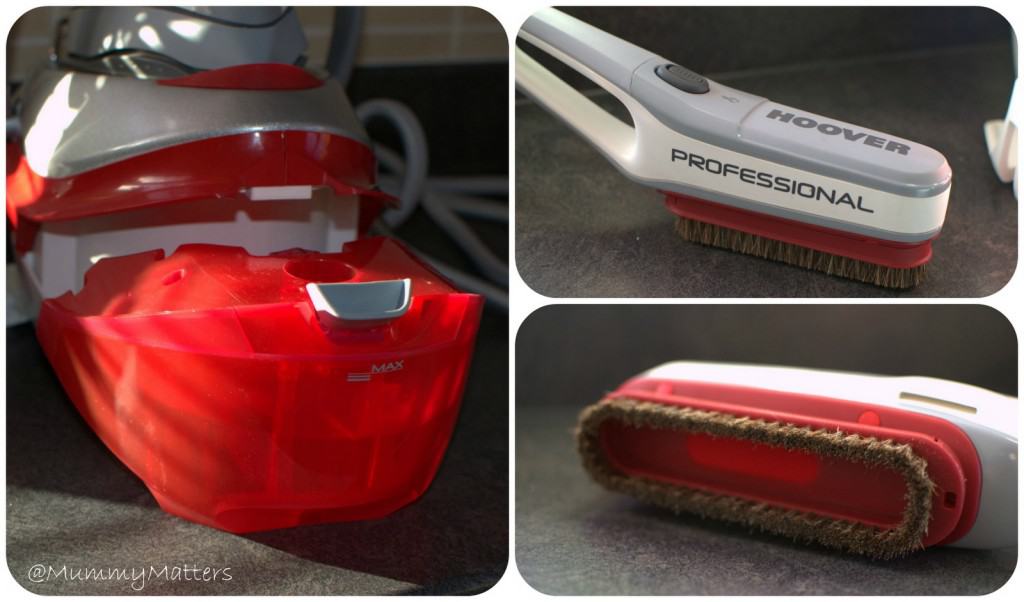 I was excited to see the Professional Steam Brush which was something I used to use when I worked in a clothes retailers many years ago. They were great for helping the creases to drop out of garments which were difficult to iron. This will also come in handy when I wash the curtains in the new year and will save me time on ironing them.
I worried that the weight of the iron itself would be too heavy but it's a nice weight, not so heavy that you can't hold it for a length of time but equally not so light that it feels worthless to do the task in hand.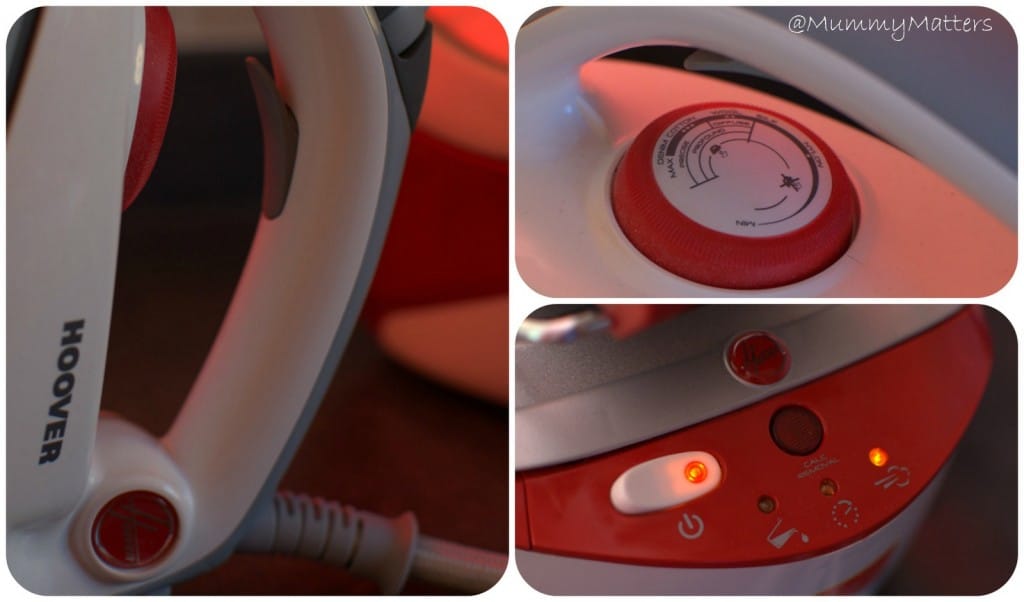 My only slight gripe with the IronSpeed is that I wish there was a way I could secure the steam to stay on instead of having to constantly apply pressure to the steam lever on the underside of the handle. I suffer from hyper-mobility and this constant gripping of the lever can cause my hand to cramp from time to time. I would prefer a switch which would be flicked on and off as you require it.
When all the ironing is finished (does it ever really finish?) the cables and steam brush all secure safely to the base in holders on either side and the iron secures to the base with a clip at the bottom of the iron. Then just as I thought I had broken the base I realised the piece of trim I had 'accidentally pulled up' was in fact a very useful carry handle!! Phew, I hadn't broken it afterall!!!!
I really do hate to get excited about small appliances but on this occasion, I can't help it. I have found something which really does help to fly through the ironing and produce better results than any of our cheaper counterparts have done in the past. If I could just train the Beans that things don't need to be changed 3, 4, 5 times throughout the day and placed in the laundry basket when they are clean then I would be onto a winner!
I'm usually quite tight when it comes to buying an iron (perhaps a bit false economy bearing in mind how many we have got through in recent years) so the price tag of £229.99 would definitely have made me choke a little but actually, when you see difference in the garments and just how capable the IronSpeed is, coupled with the fact it has the professional steam brush and comes with anti-scale and anti-calc protection which means it will last years after the cheap counterparts I have bought are sitting at the bottom of the rubbish dump!
DISCLAIMER: I received the Hoover IronSpeed Steam Generator Iron for the purpose of this review. All words, images and opinions are my own and may not be copied without my permission. I have not been instructed what to write.