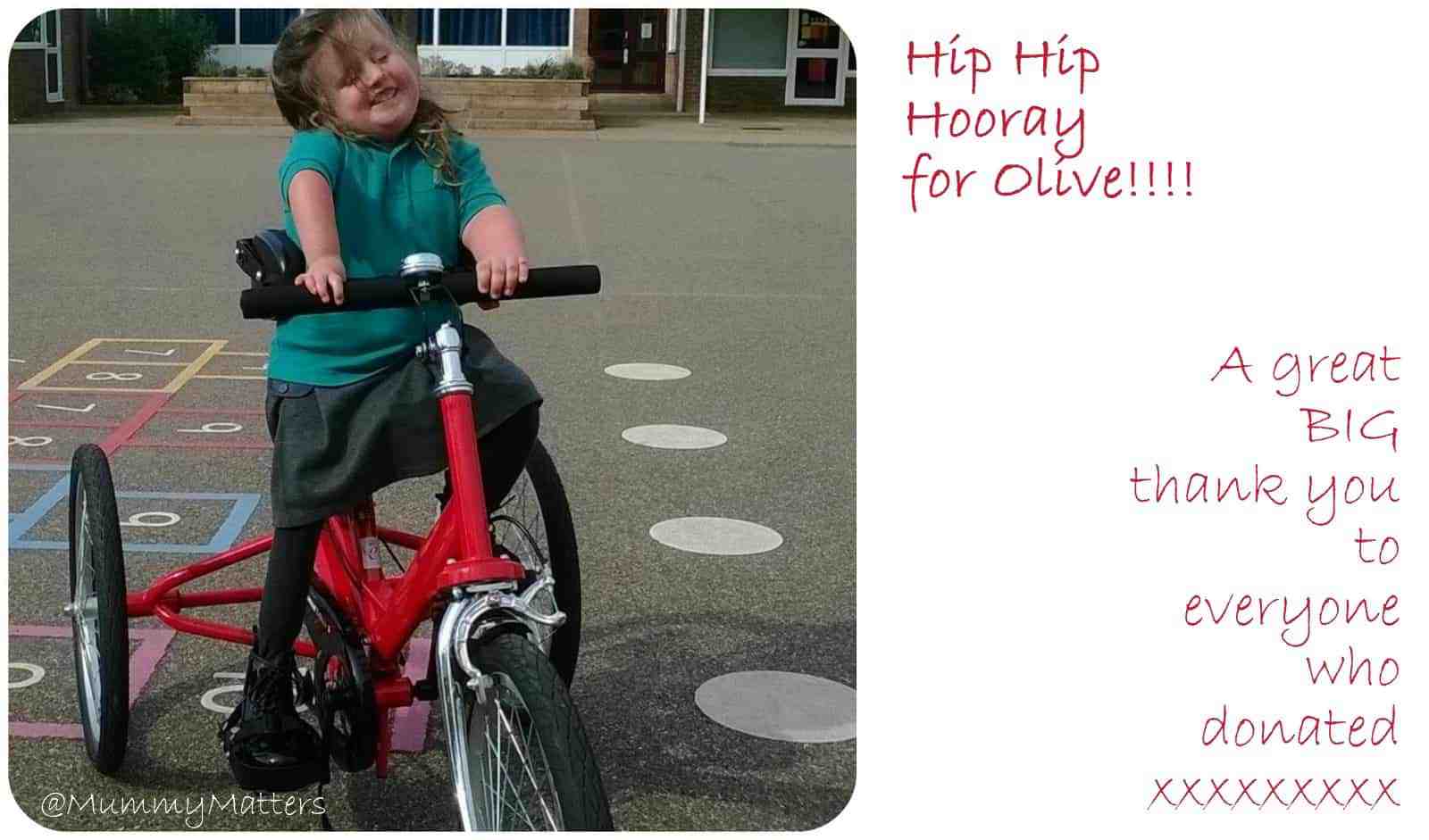 Thank you!!!! Olive's Bike is being made . . .
Just a few short weeks ago I wrote and told you about a very special little girl whom we happen to know well who needed the help and generosity of friends, family and people whom she would never get the chance to meet to raise funds for a special needs Trike. A trike which would give her the freedom to ride a bike with her friends and siblings like other 5 year old girls.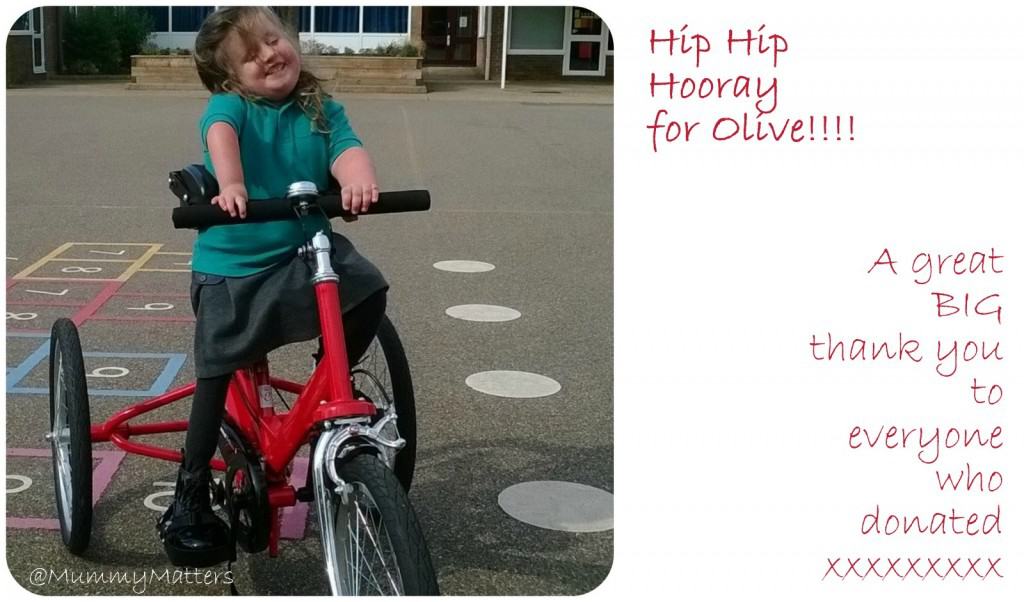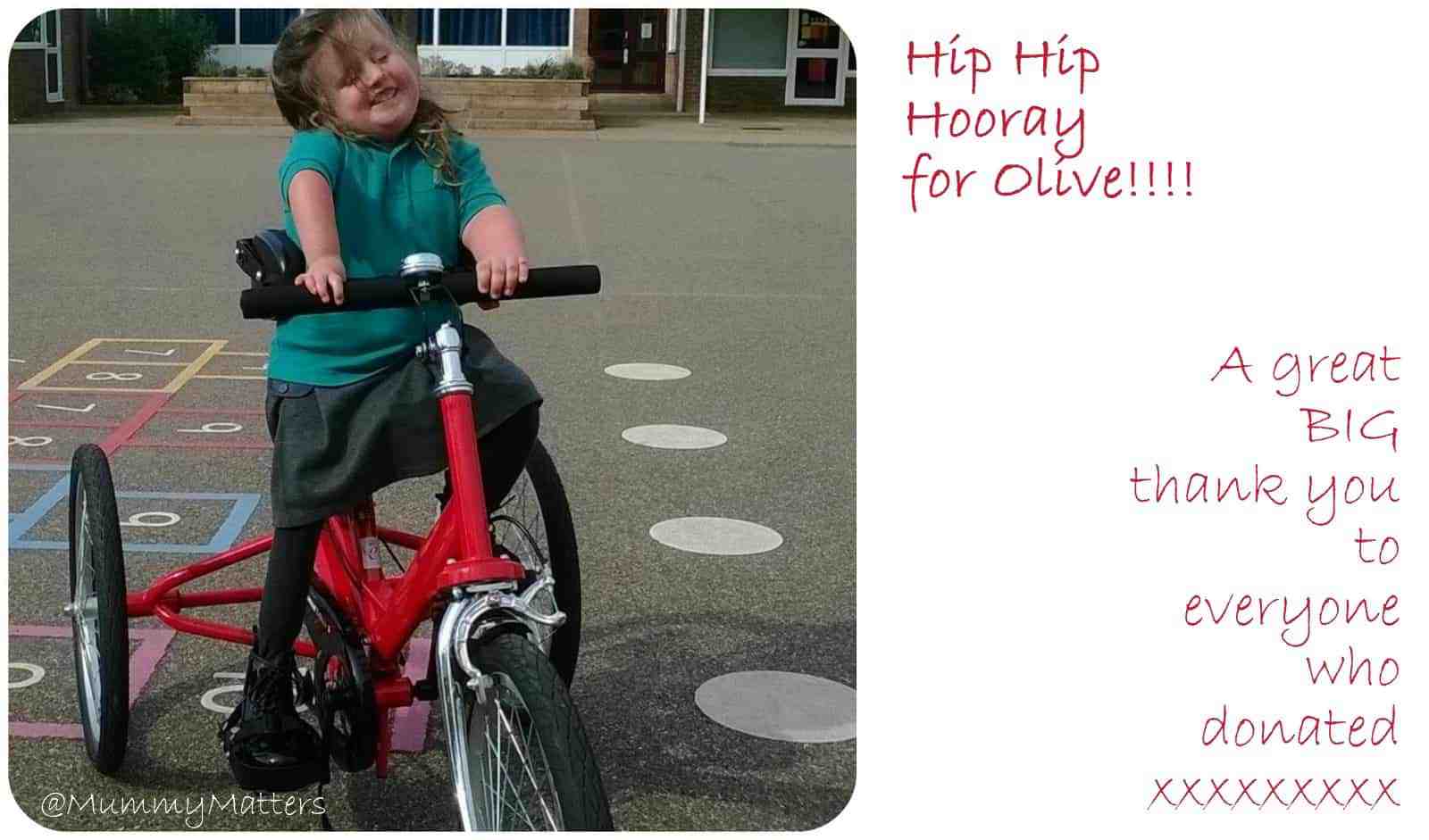 Well I'm delighted to tell you that Olive didn't just reach her target, she totally smashed it and has placed an order for her very own Tom Cat Special Needs Trike – she requested a red one! The trike is going to take 7 weeks to build so it won't be in time for Christmas but it certainly won't be far after Christmas and Olive will be ready and waiting for when it does arrive.
Olive's family have decided that with the extra money they have raised they are going to continue fund-raising towards buying Olive a Sports Prosthetic Leg which isn't available through the NHS. This will help her lead an active life and be more able to participate in sports and games with her friends.
So THANK YOU to everyone who helped to make Olive's Trike a reality for her, Olive and her family are delighted and amazed by the response and the kindness of everyone who has contributed. This really will make a difference to Olive.
xxxxxxxxxxxxxxxxxxxxxxxxxxxxxxxxxxxxxxxxxxxxxxxxxxxxxxxxxxxxxxxxxxxx