Warwick Castle – Take Two
Just a few short weeks ago we visited Warwick Castle for a special Mike the Knight day, today we were back at Warwick Castle again to have a closer look at the new Lego Castle series. Sadly Curly couldn't be with us today which was a shame as he would have loved it, he is a big fan of Warwick Castle and an even bigger fan of Lego.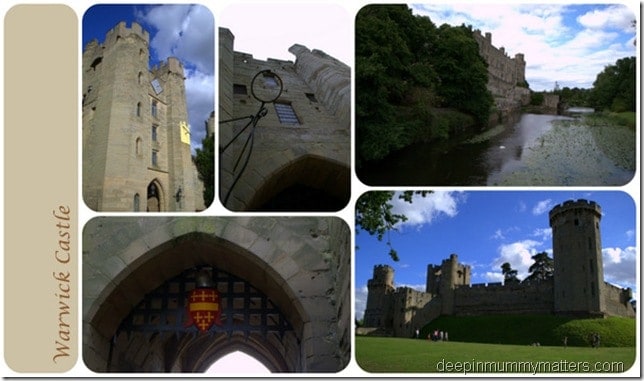 When I received the invitation to today's event I wasn't sure whether it was too soon after our previous visit but then I remembered that we hadn't managed to fit in all that we wanted to do on our previous visit so this was our opportunity to do all of that.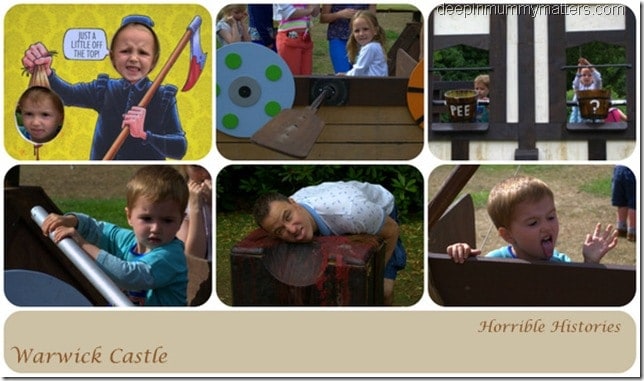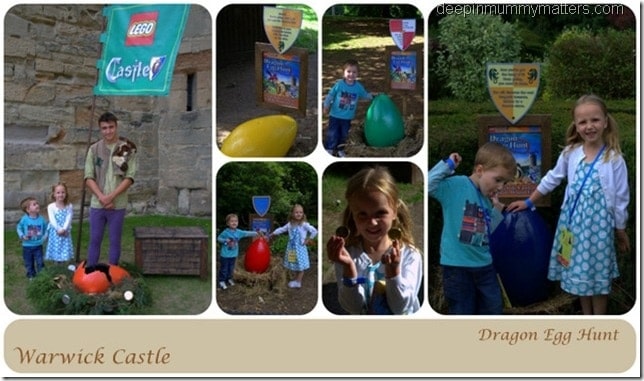 Thankfully the sun was shining for us again today as we took part in the Horrible Histories activities which were taking place (12th to 25th August). The tiddlers LOVED the Horrible Histories, I am not sure that they particularly learnt anything because they took it all at face value but they enjoyed themselves and that's the important thing. Just the simple fact that Warwick Castle adds to your experience with events like this make your day so much more exciting for children than 'just a castle'.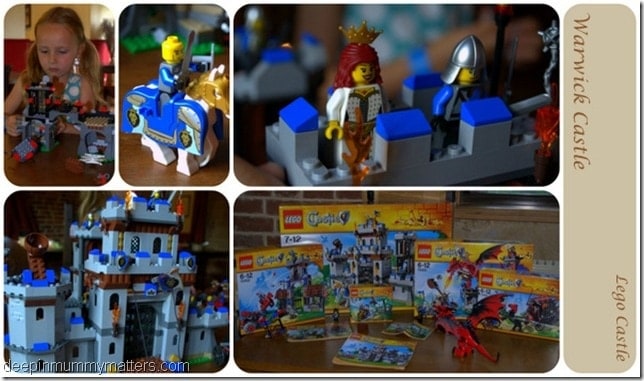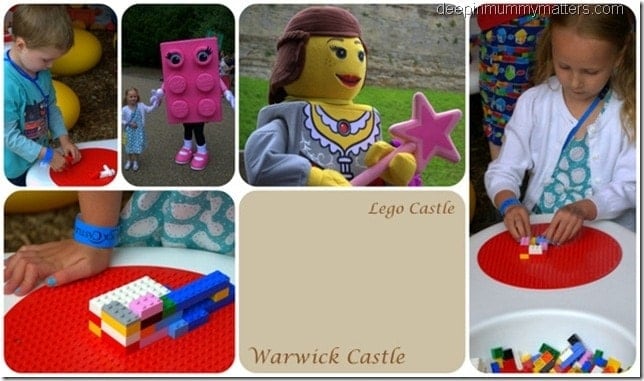 Over lunch the children were able to get their mitts on the Lego Castle range, Beanie Boy kept sneaking pieces away and playing with them at our table. It was the quietest lunch I have experienced in a long time. He was particularly taken with the dragon and the Castle itself. I thought at nearly 3years old he was perhaps still too young but when out on the grounds of the Castle he was able to get stuck in with a spot of Lego building and I think would have happily stayed there all day.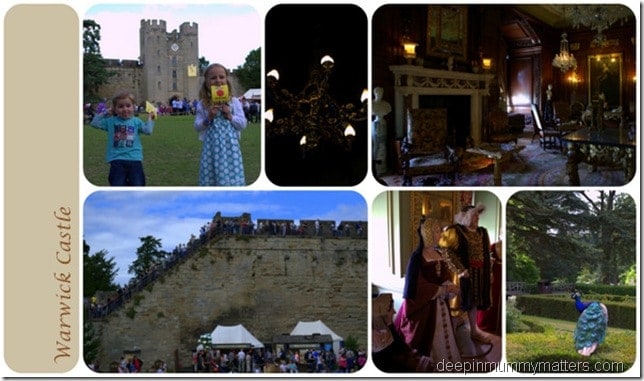 In the afternoon we tried to venture into the house to see the Staterooms but it was so busy the children felt uneasy amongst a sea of legs so we left without completing the tour. This is where visiting out of main season is a bonus because you are able to move about the house more freely.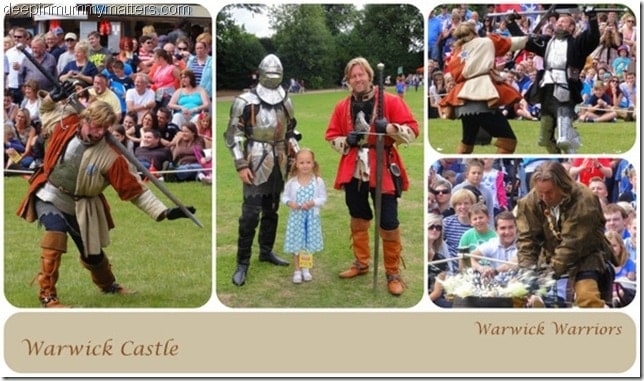 We also wanted to do the Merlin The Dragon Tower. But it was fully booked until 5.30 so that will have to wait until next time. Instead, we watched The Knights of Warwick again as we found them so entertaining last time. This time there were three of them and they were even more entertaining, the tiddlers thought they were great.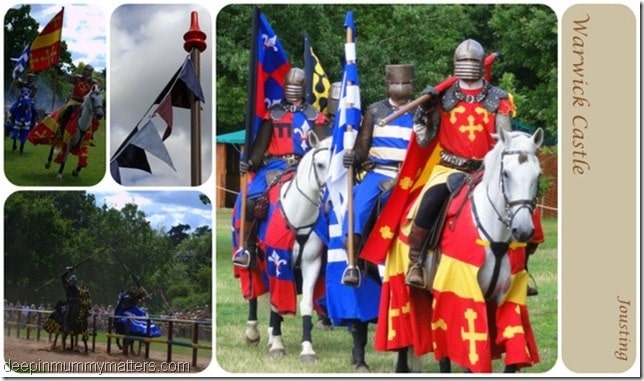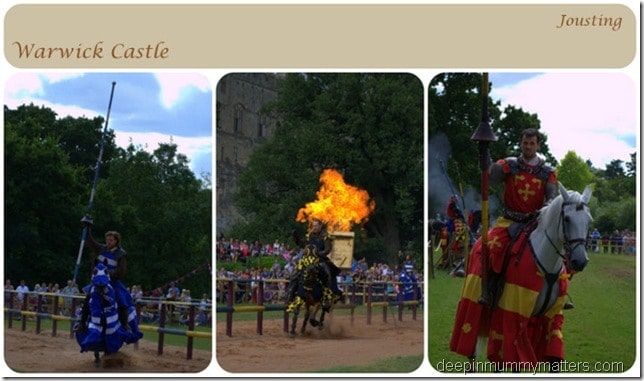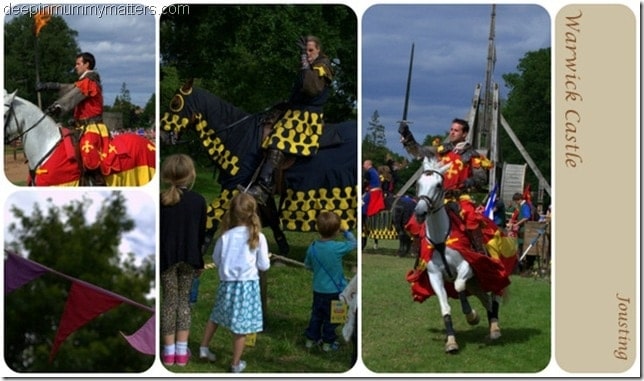 I was pleased to see the return of the Jousting arena, I remember seeing it at Warwick Castle on previous visits but it wasn't there the last time we went. The children loved this display the most, they really liked the 'horses in their dresses and thought the knights were very funny.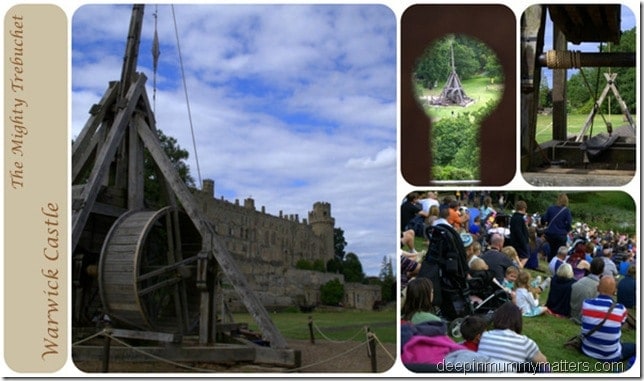 Our intention had been to head home early today as we have a full schedule ahead of us again tomorrow but the tiddlers had other ideas as they spotted the crowds gathering to watch the trebuchet fire a flaming boulder and asked if we could stop to watch it too and it certainly didn't disappoint.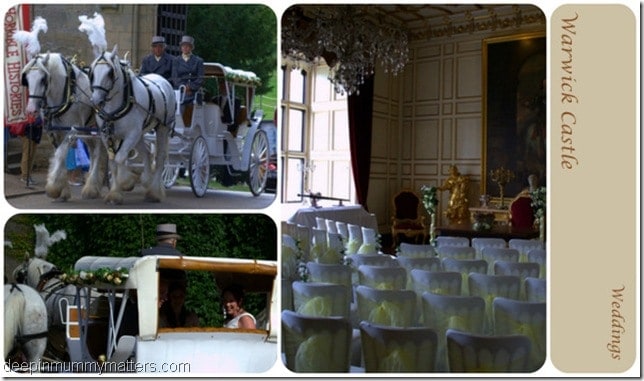 Then just when you think Warwick Castle had given all it had to give for one day a horse-drawn carriage came into the courtyard carrying a Bride who was to be married in one of the State Rooms, lucky lady!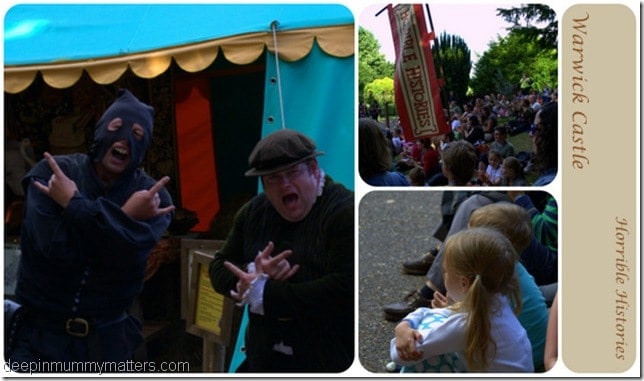 We ended our day with a second stop-off at the Terrible Tudors for a hilarious crowd-pleasing rendition of all their greatest hits in parodies of famous songs with the lyrics changed to reflect execution and Tudor life. I laughed so much my face hurt!!!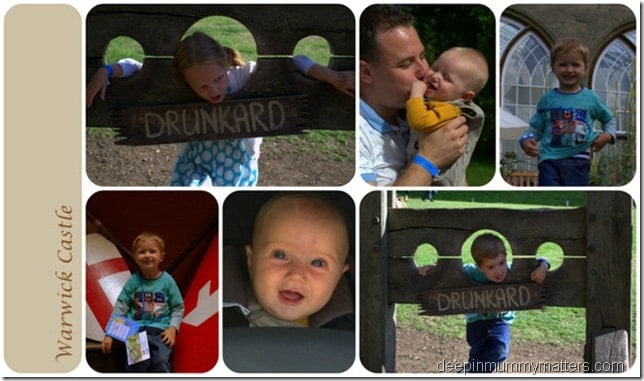 DISCLAIMER: We were given free admission to Warwick Castle including lunch a goodie bag for the purpose of this post. All words, images and opinions are my own and cannot be copied without my permission. I have not been instructed what to write.