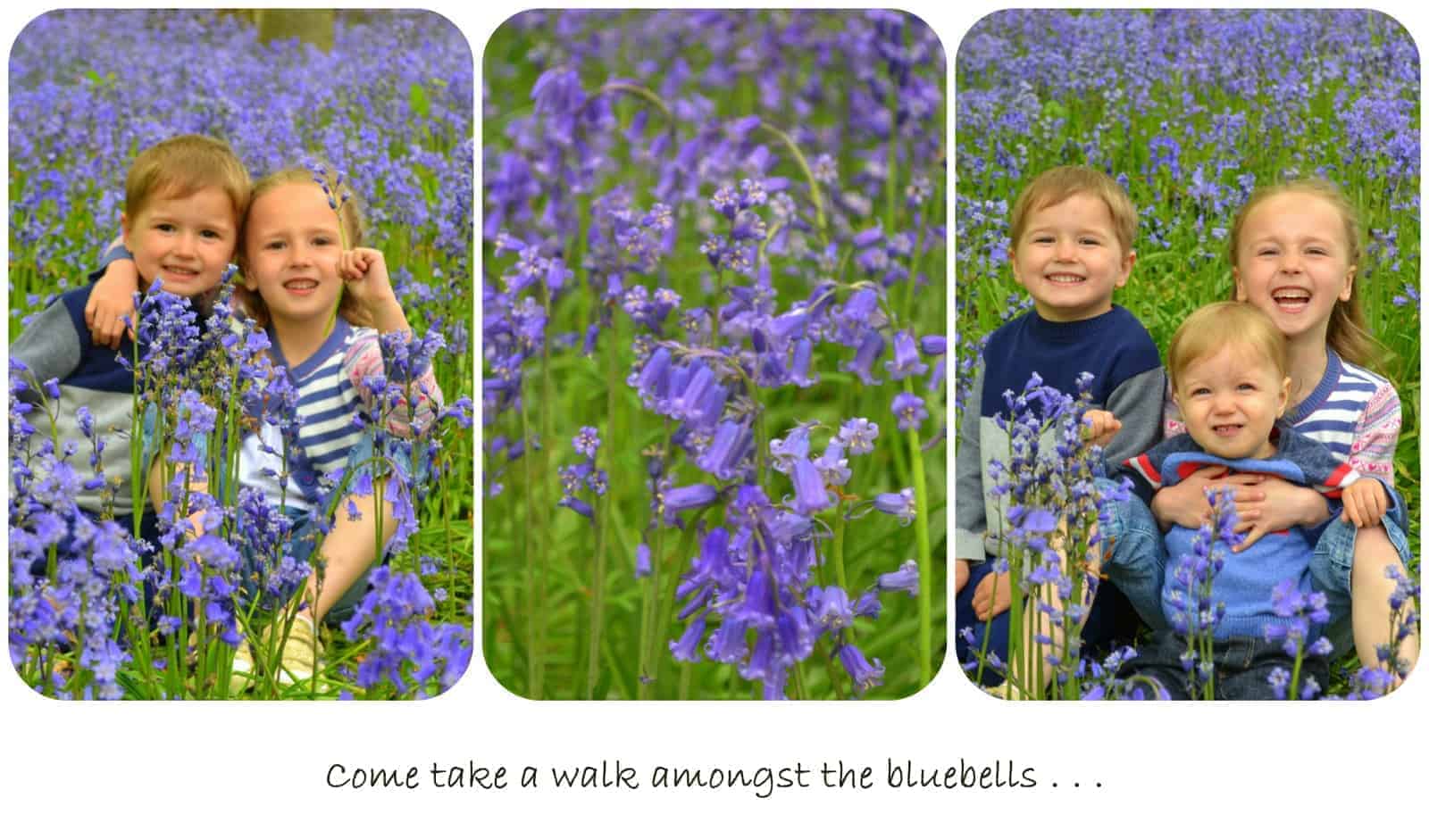 A walk in the bluebells at Rutland Water, May Day 2014
Despite numerous walks recently in search of these beautiful blue flowers we finally found what we were looking for on the path between Whitwell and Barnsdale at Rutland Water thanks to my friend Karin. The Beans were amazed when they saw the blue/purple hue stretched out before them beneath the trees.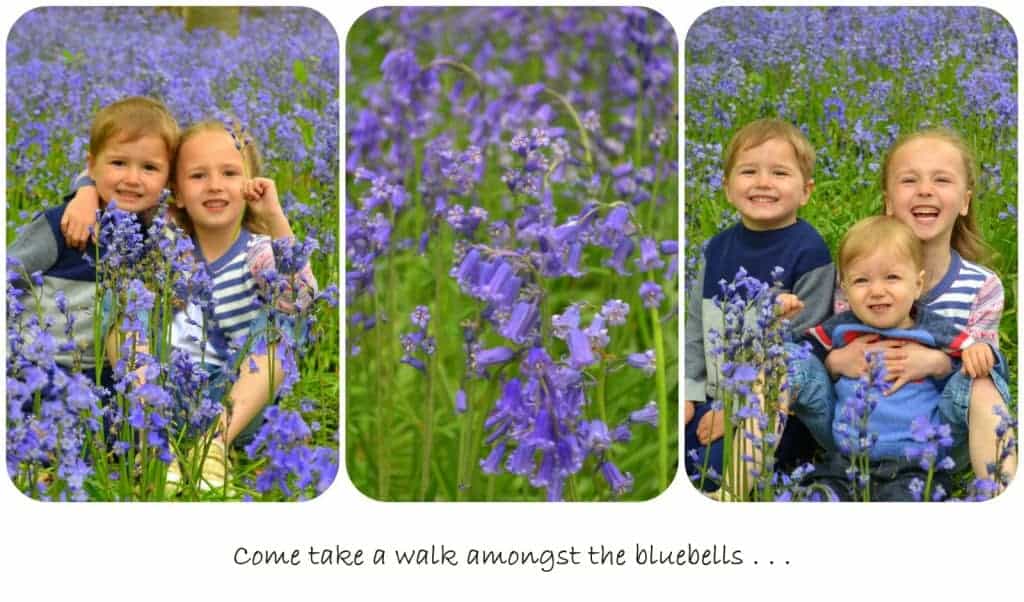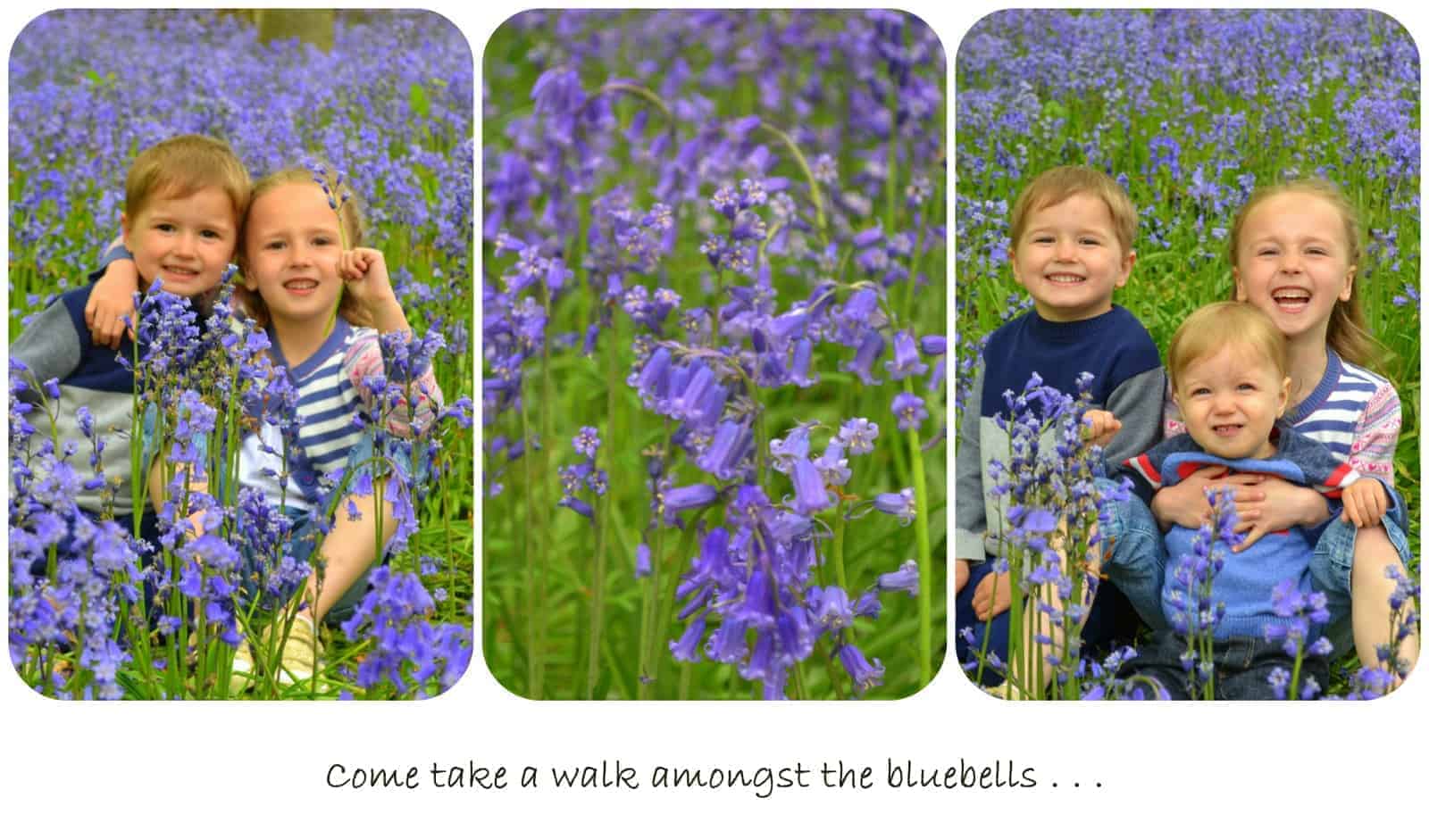 As you can see from the lighting in some of these shots I am still trying to get to grips with my DSLR Camera. I have been attending lessons with a very good teacher but sadly for me, the baby brain is a real hindrance because whilst it all makes sense in the classroom, once I have slept for a couple of nights it all become a bit of a blur. Oh well, I'm happy with my shots nonetheless.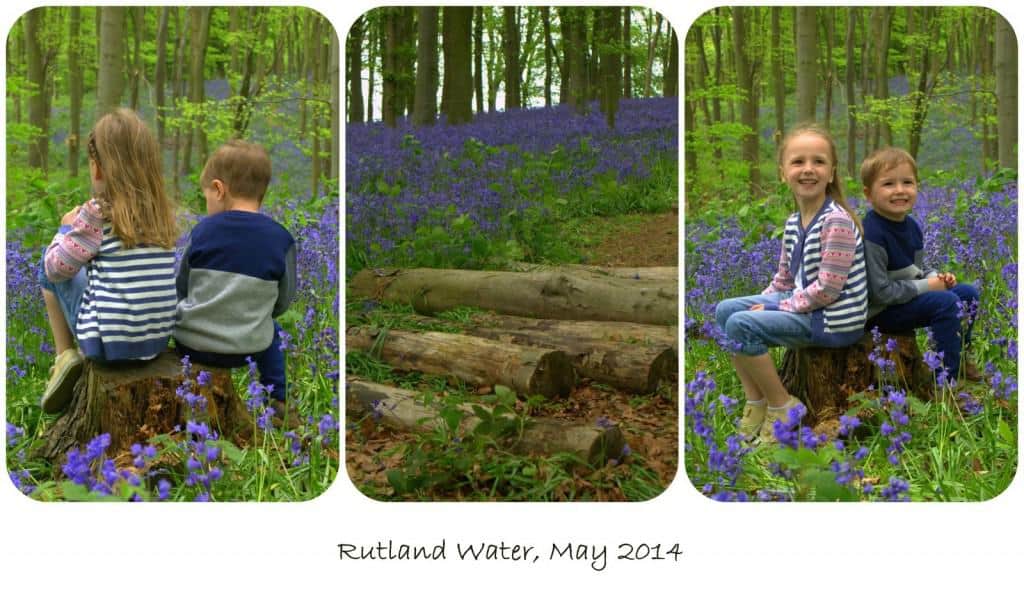 I think this conversation was going something along the lines of "did you see any bugs crawling on this tree stump, do you think they are going to crawl up my legs" hence Little Bean has her feet suspended in the air!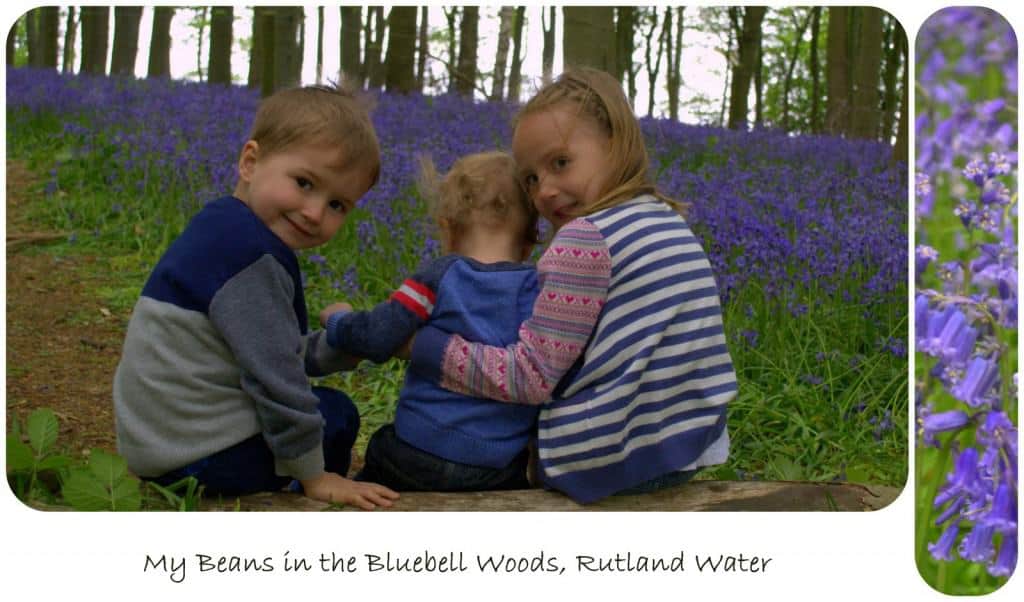 This picture sums my Beans up perfectly, as much as they argue they really do love each other and are especially protective of their baby brother.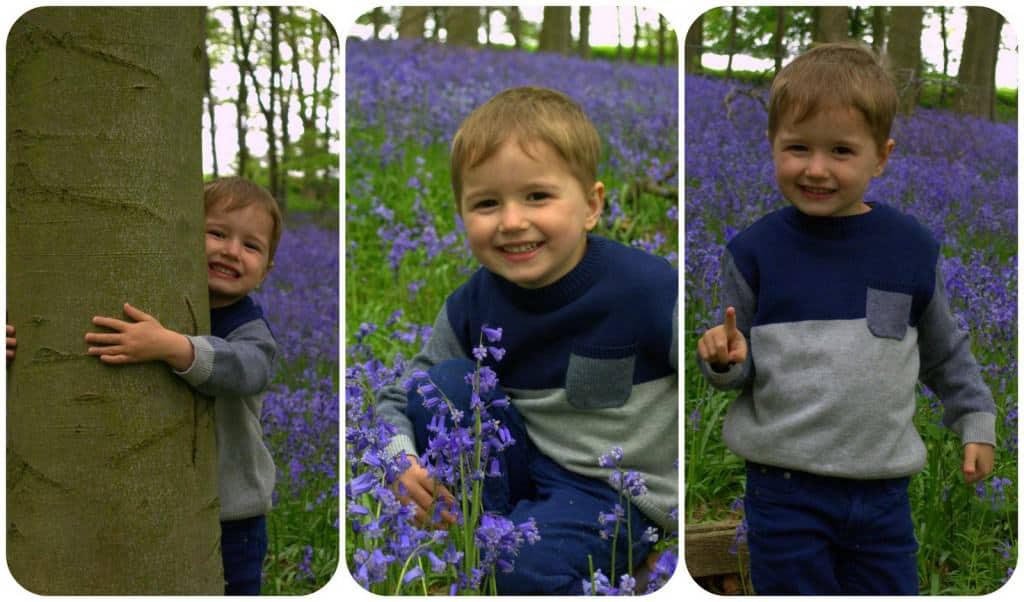 I don't think I ever did find out what was on the end of his pointy finger and to be honest, I'm not sure I really want to know either!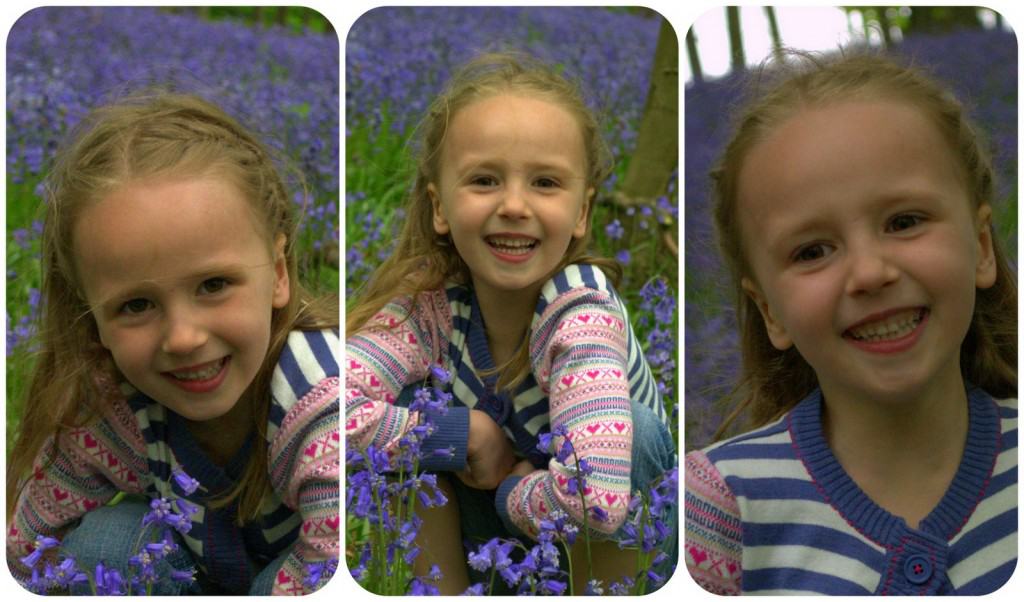 The best way to get pretty shots of this little lady is to make her laugh, she has the most beautiful smile when she is laughing.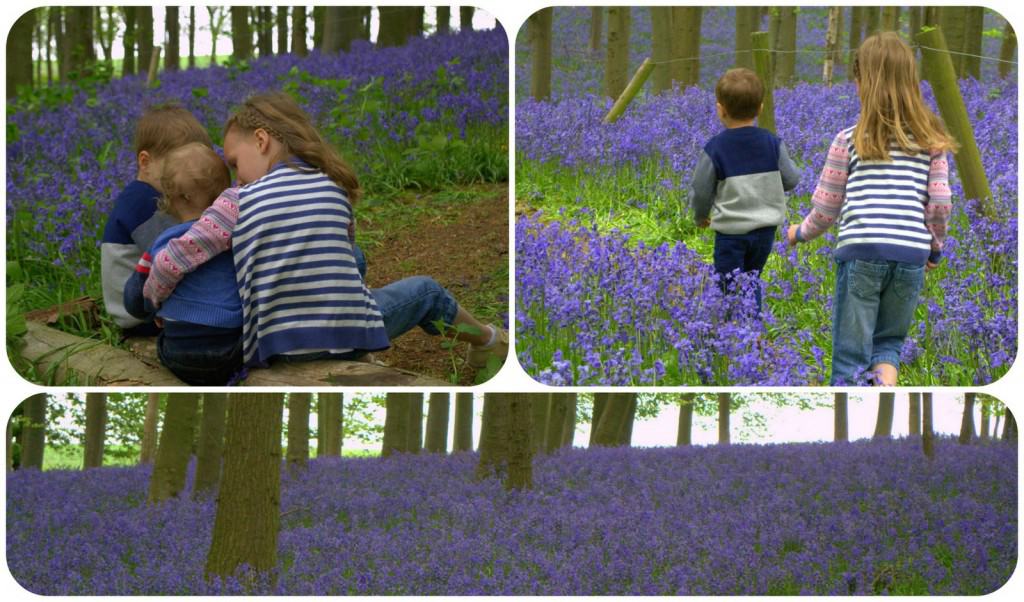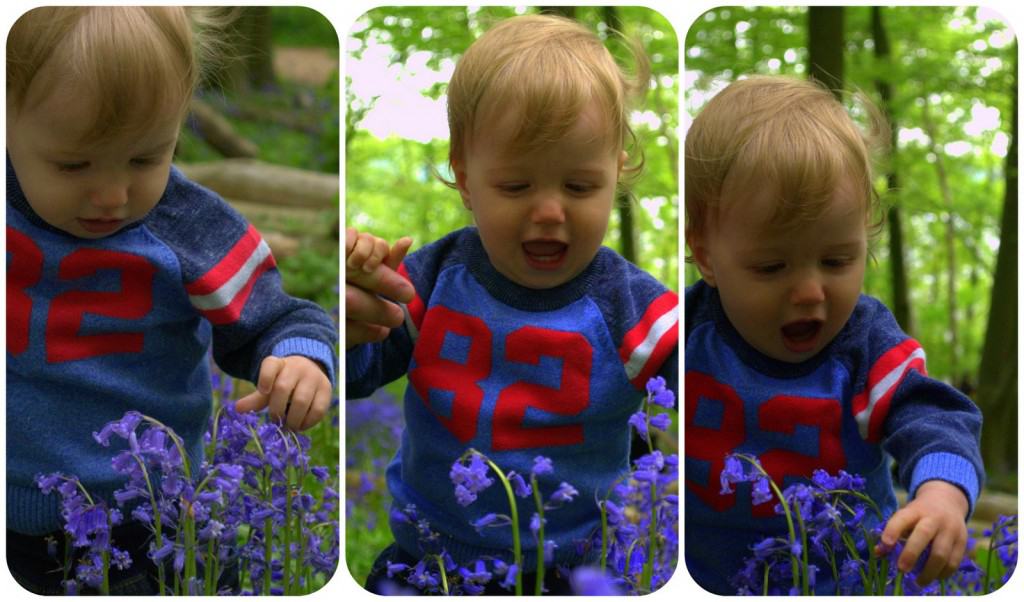 Jelly Bean is STILL not really that interested in walking by himself. He will walk holding your hand but let go and he sits on the floor. He was fascinated by the bluebells, notice the open mouth expression. I was amazed he didn't try to eat them.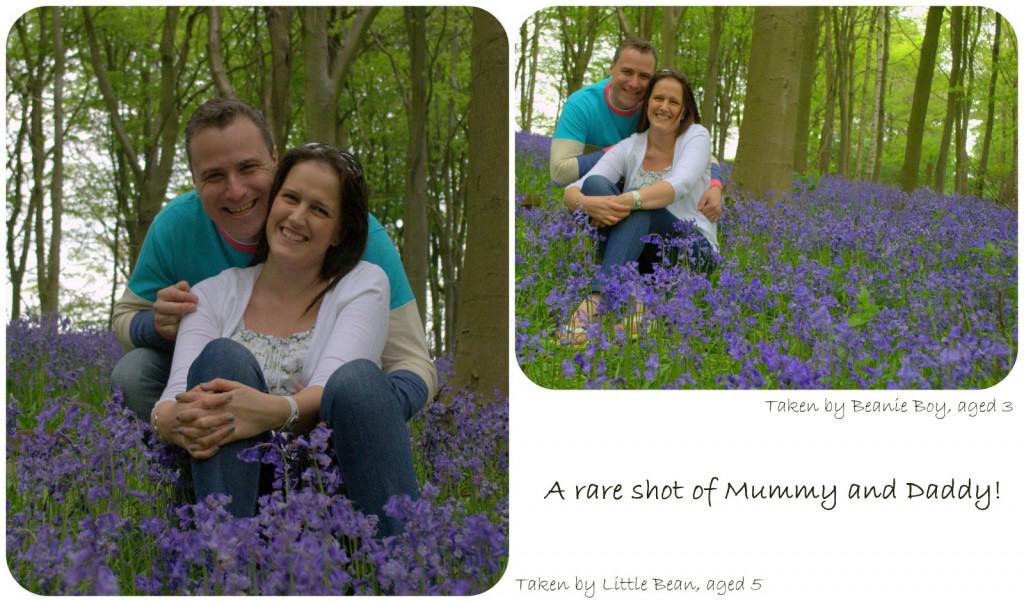 Finally a picture of me and the Hubby – I never get photos of me on family days out so this is a rarity but Little Bean and Beanie Boy wanted to give it a go and I have to say, I am very impressed with their efforts!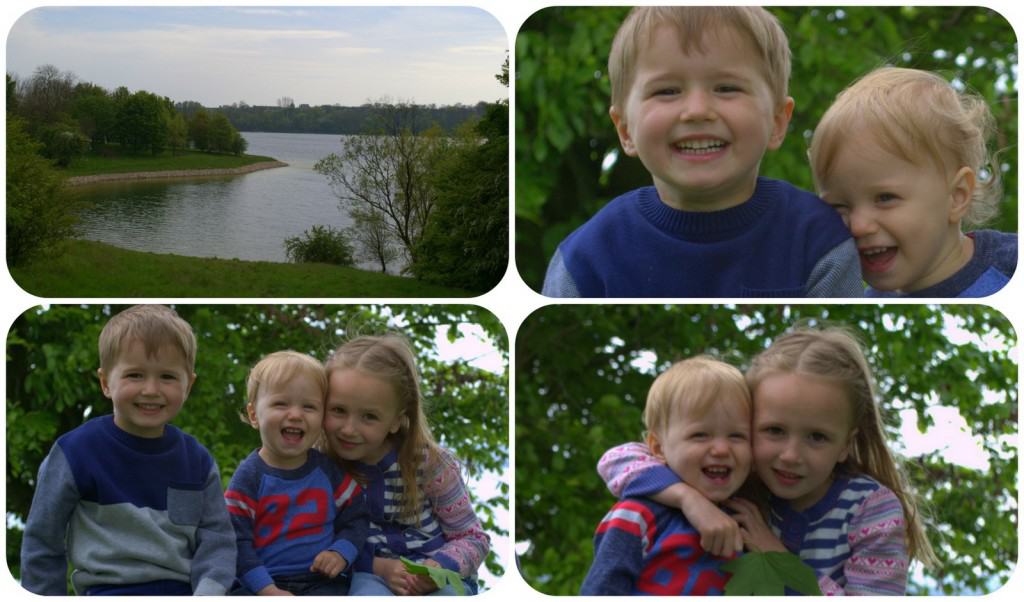 I love Rutland Water as there is always something different around each bend, whether it be a new landscape or a different prop to stick the Beans on for a photo opportunity.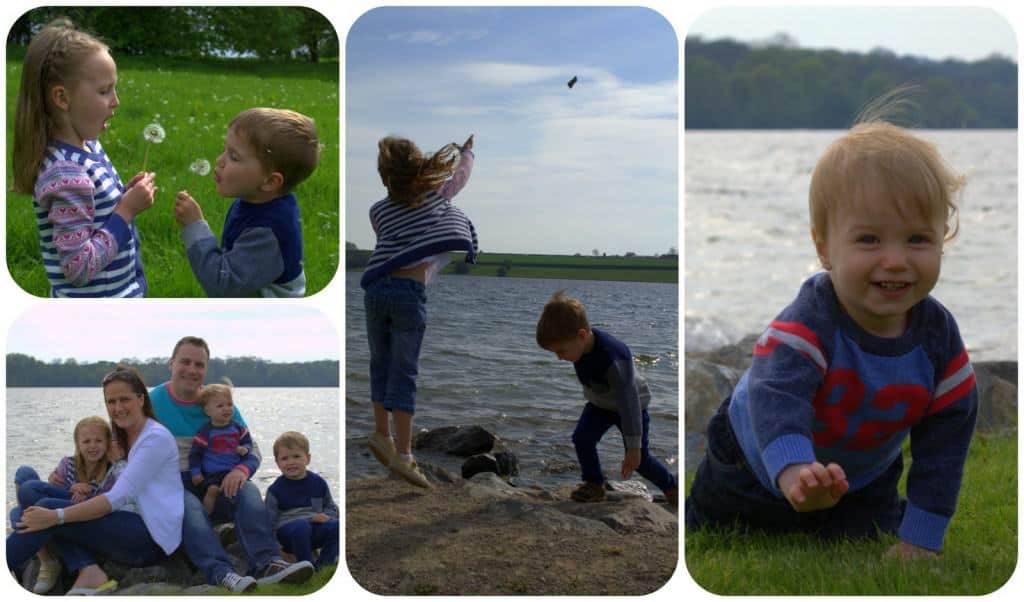 Down by the water's edge, Little Bean and Beanie Boy had lots of fun throwing stones into the water and Jelly Bean made his best attempts at escaping – that boy is a fast crawler! Thankfully I remembered my tripod so I was able to get a family shot, just missing Curly but don't worry we will get him next time.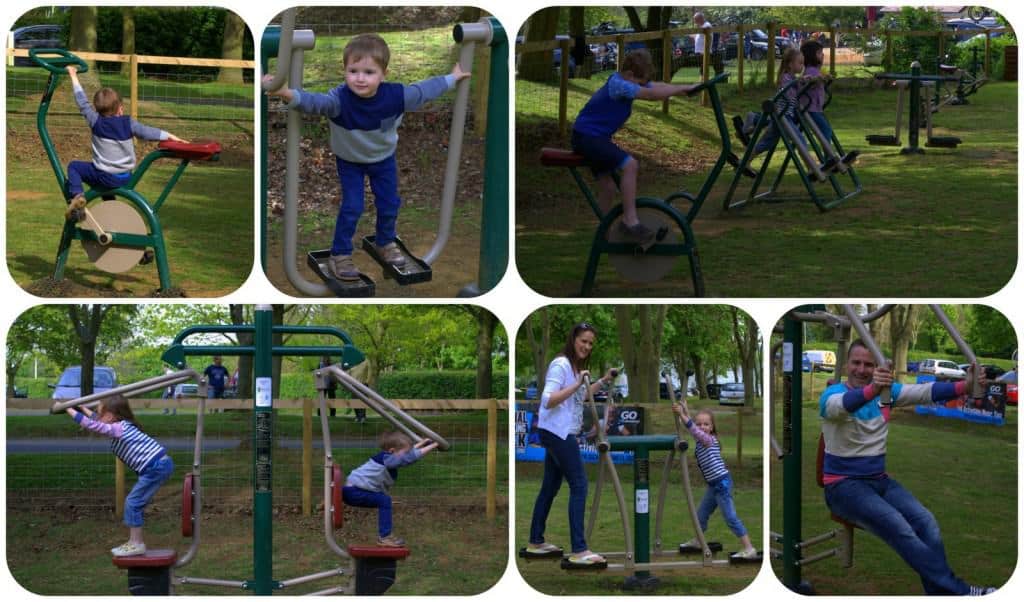 Finally, this is our new favourite place at Rutland Water, an outdoor gym which is brilliant and was a big pull for many families. It all works on your own body weight – turns out I was heavier than I thought, either that or I am a weed! My favourite picture has to be the one of the Beans standing on the chairs for the pull down. So funny!