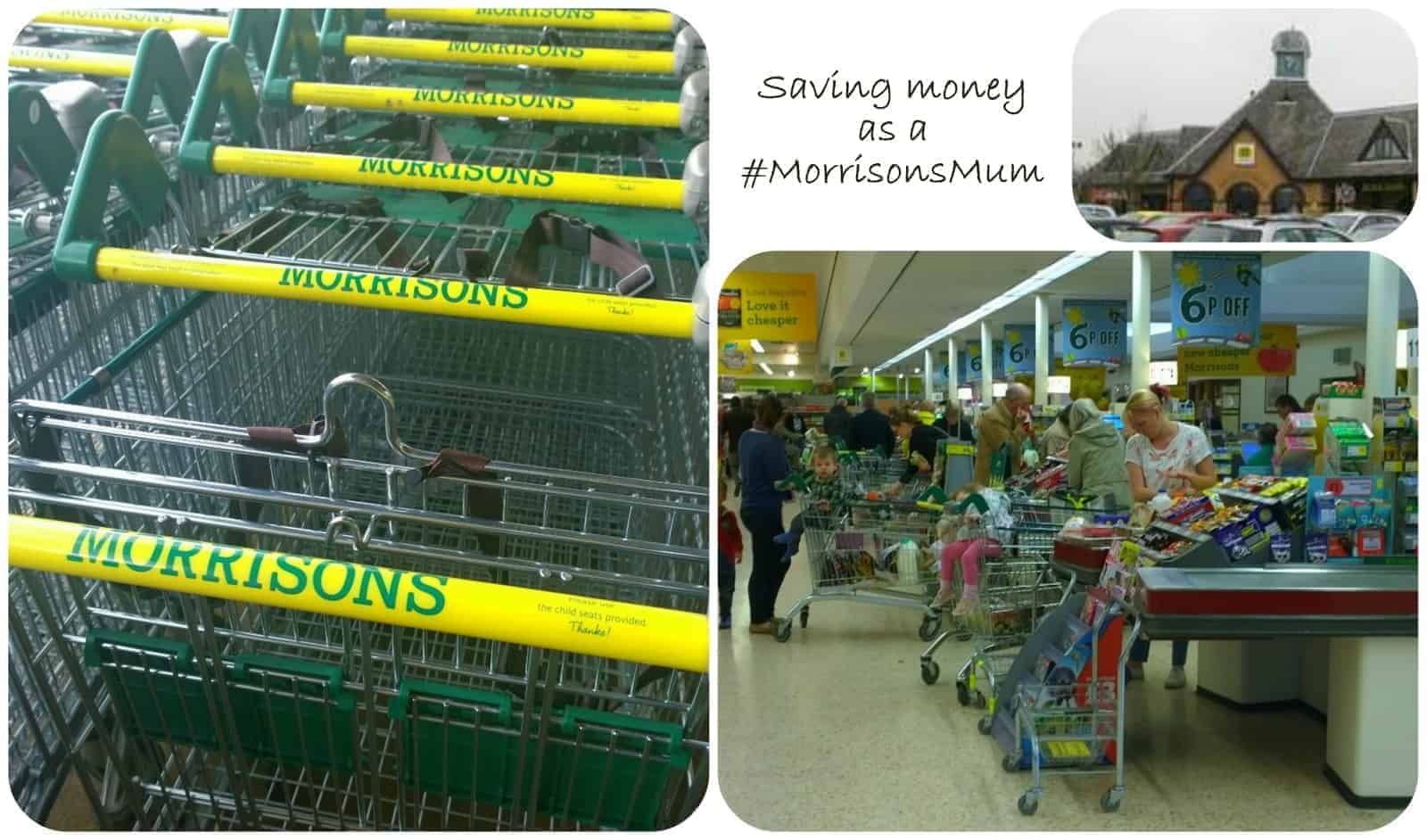 Saving money the #MorrisonsMum way!
Last week I was over the moon to be selected as a #MorrisonsMum by BritMums, we had a busy family Bank Holiday weekend ahead of us with a visit from my sister and her family. Both my Mum and I were celebrating our birthdays so it was going to be a weekend of celebrations.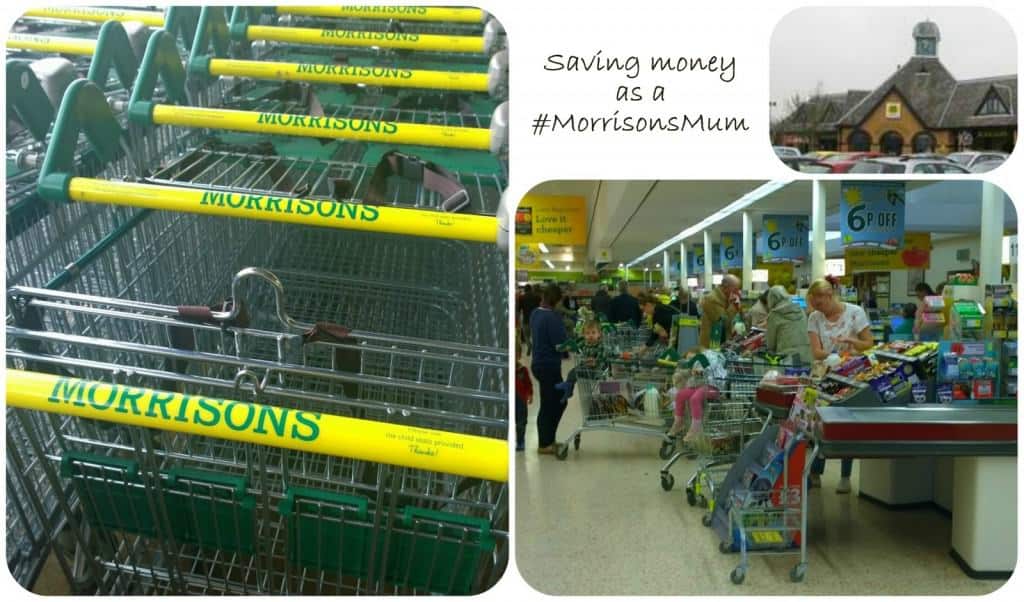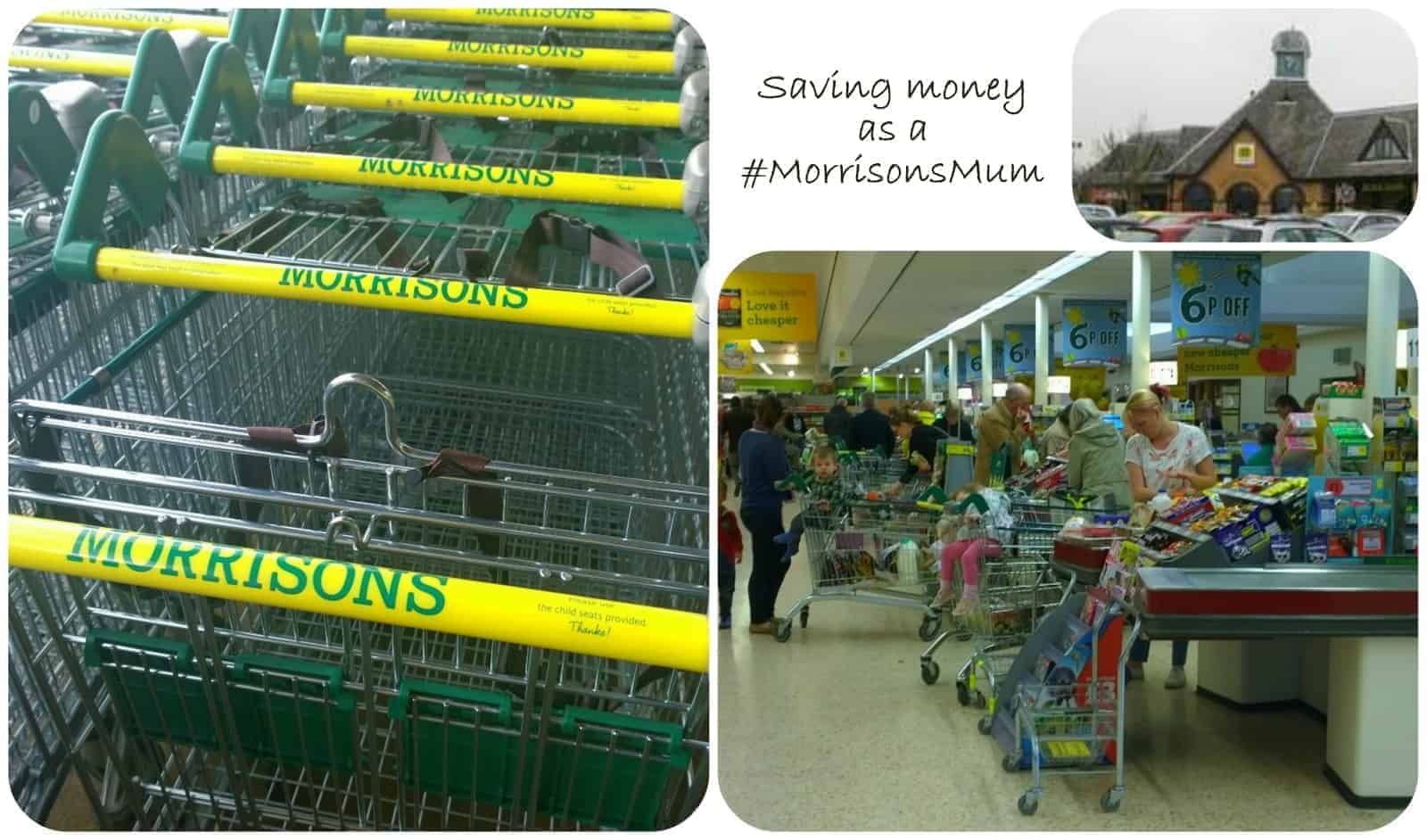 As a #MorrisonsMum I was gifted £80 Morrisons vouchers with which I was to do my Bank Holiday grocery shopping so on Friday afternoon the boys and I popped to our local Morrisons at Stamford before heading to collect Little Bean from school.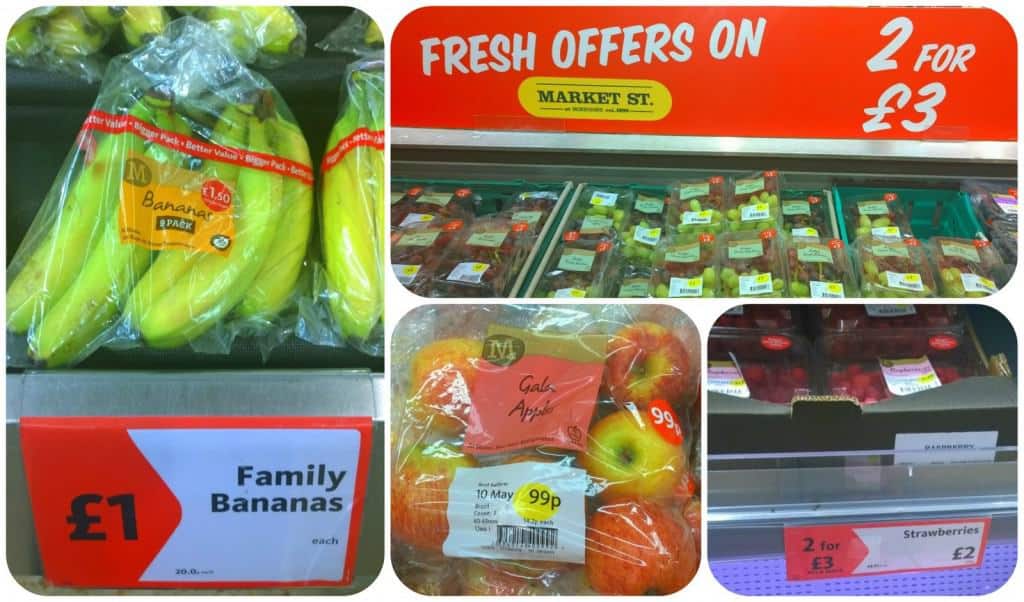 I have to admit that Morrisons isn't my regular store for grocery shopping since we have to drive to neighbouring towns to find our nearest but I do shop there if I am passing through. With a family of 6 it's always good to make savings where we can and I am a sucker for a bargain so I was keen to find out more about Morrisons new permanent price cuts.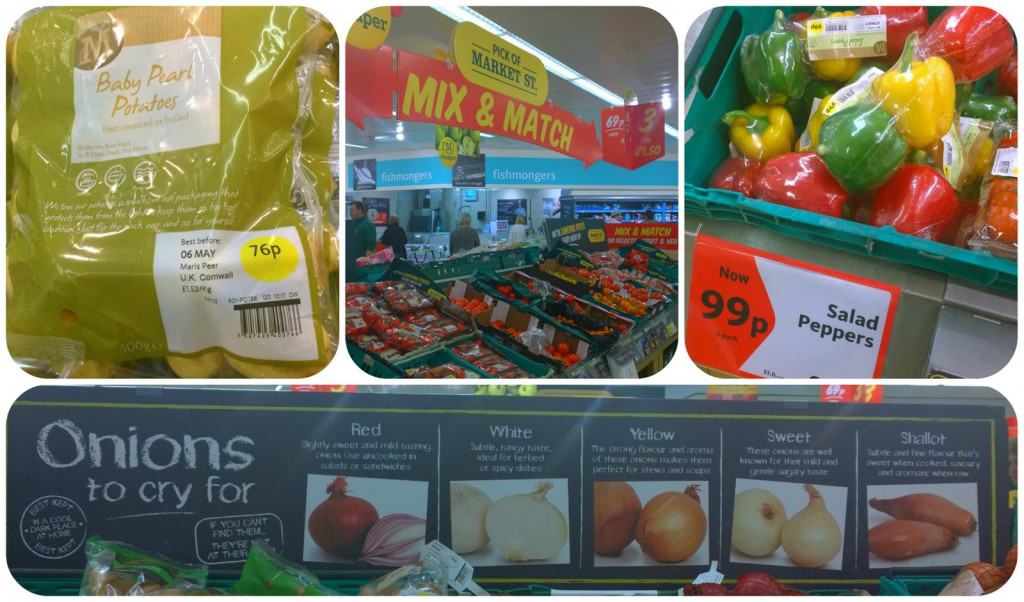 As a family we are trying to lead a healthier lifestyle, starting with what we eat so we have upped our fruit and vegetable intake. Walking into Market Street, we couldn't have been happier to see the great offers with many items being 3 for £1.50, 2 for £3.00 or prices slashed to just 99p.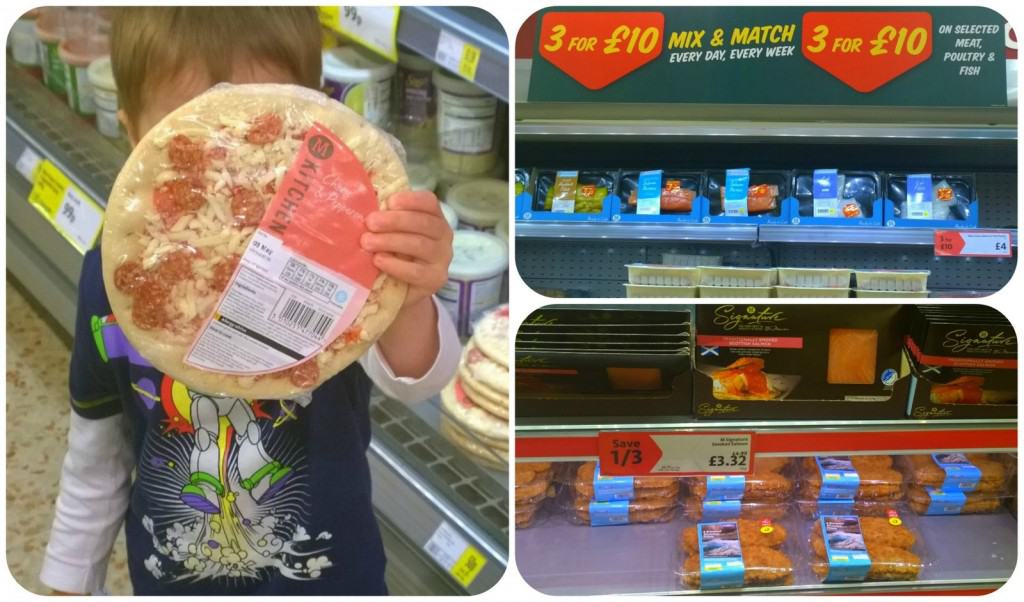 Beanie Boy was very happy to find himself a mini Pepperoni Pizza as this is something our usual store doesn't stock. I was happy with the 3 for £10.00 offer across selected meats, poultry and fish.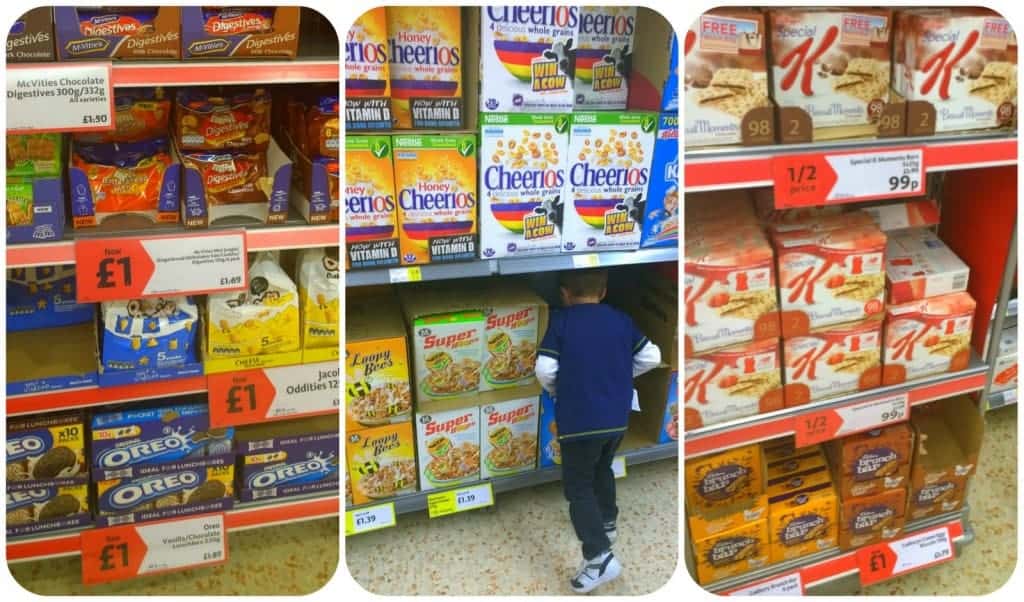 Whilst I was busy looking for snacks for the children's lunchboxes, Beanie Boy was convinced he had found Narnia behind the cereals!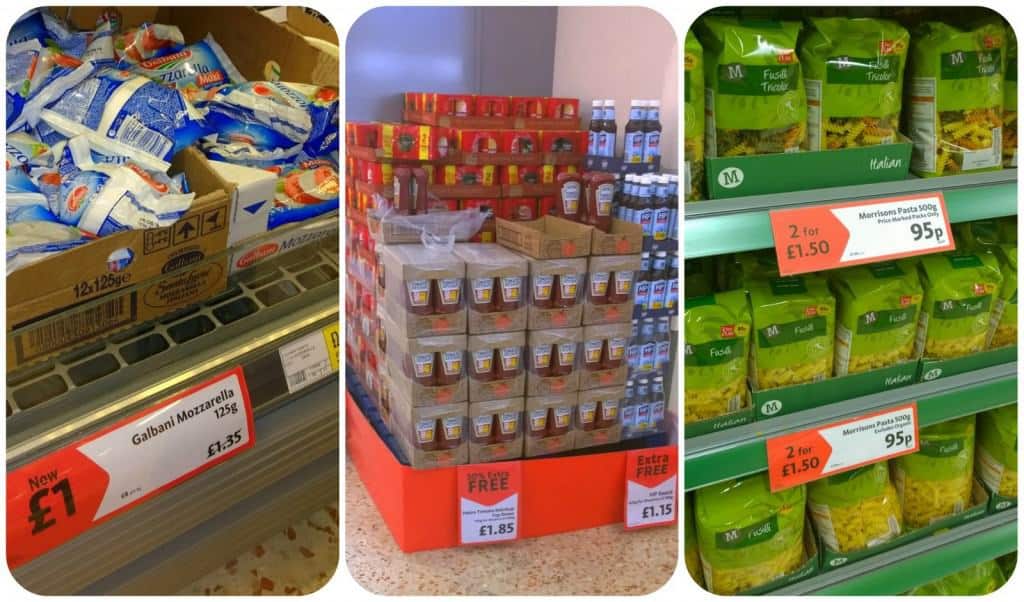 More great offers to be found in the fridges, on the floors and across the shelves. Check out thie 50% extra FREE on the large bottles of Tomato Ketchup at just £1.85!!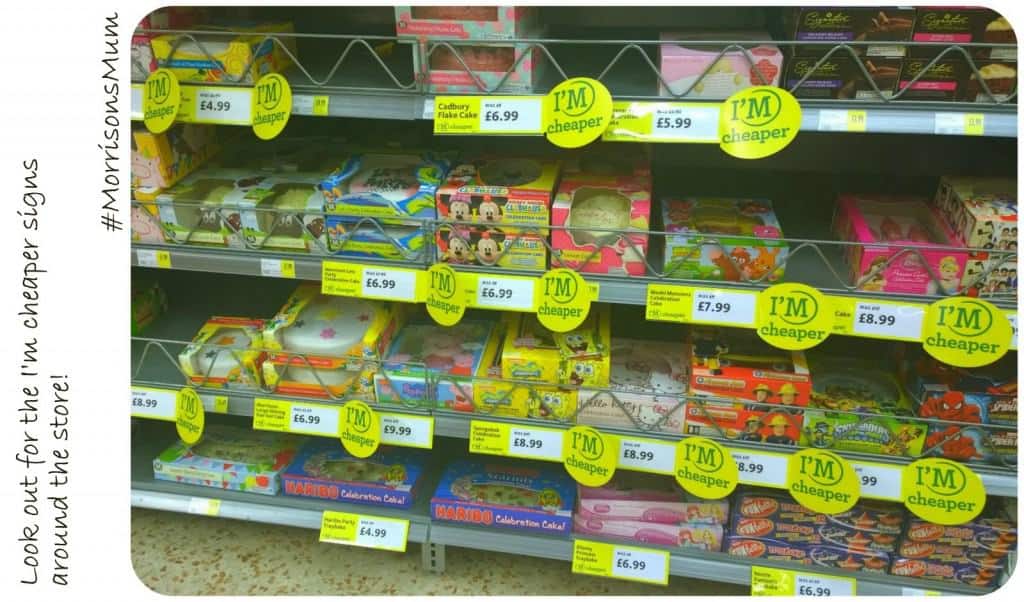 These are the price tags to look out for, the yellow 'I'm Cheaper' tags are to show those items where the prices have been permanently reduced.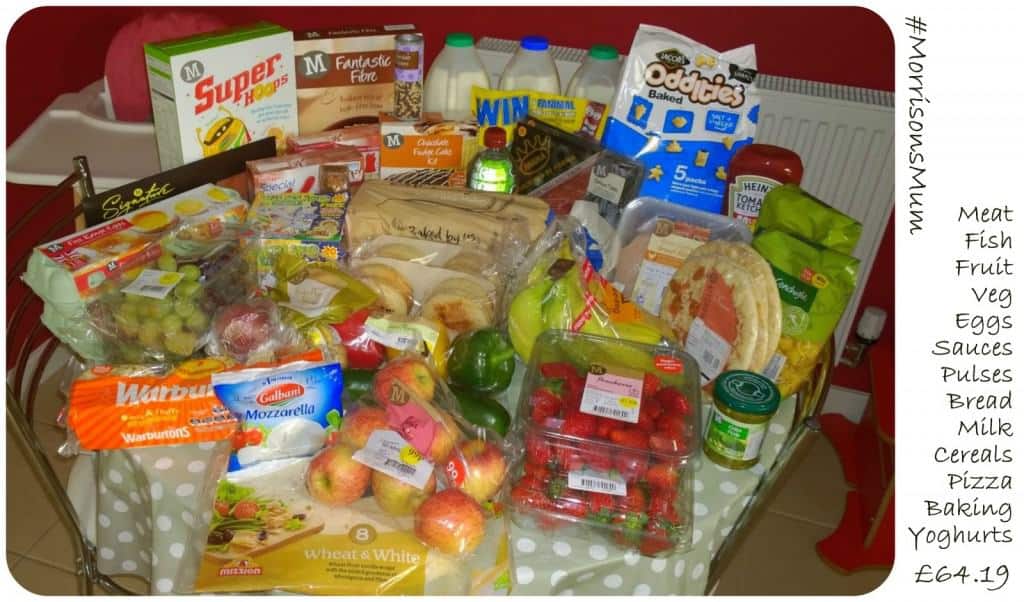 So this was my shop, unfortunately I ran out of time to finish my shop before I needed to make a dash for the school run. Let it be a lesson if you are looking out all of the great bargains like I was, time will run away with you so allow yourself plenty of time to do your shopping.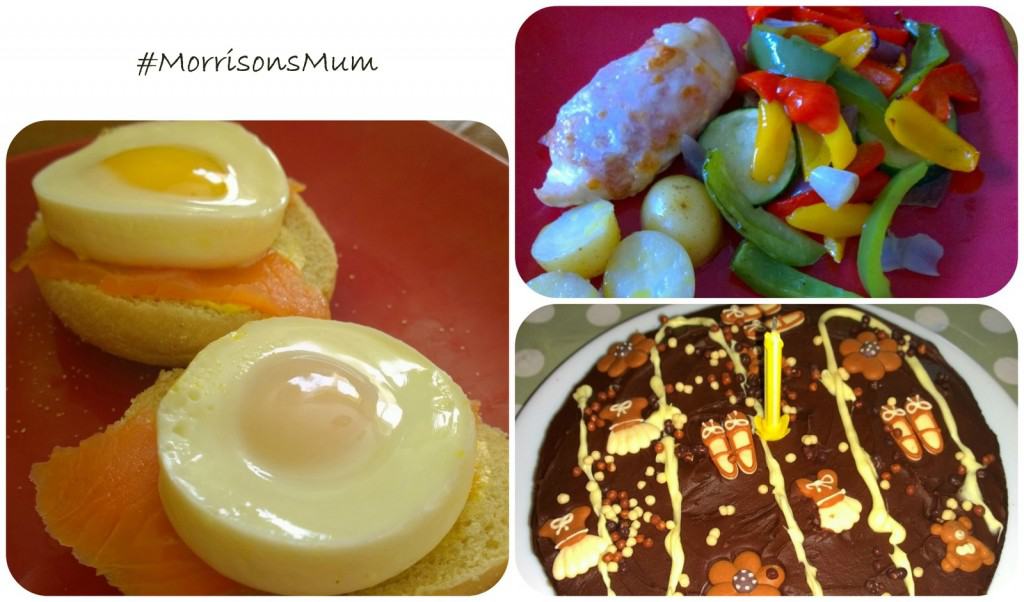 A sample of the meals we enjoyed over the Bank Holiday weekend include:
Poached Eggs with Fresh Salmon on toasted Muffins – £1.92 per person
Mozzarella Stuffed Chicken Breasts wrapped in Parma Ham with Roasted Vegetables and boiled potatoes – £1.86 per person
My lovely birthday Chocolate Fudge cake, lovingly baked and decorated by Hubby and the Beans – £3.79 (priceless!!!)
So not including drinks, this complete meal for 4 adults came to £18.91 which is a huge saving on a meal out, I'm so proud to be a #MorrisosnMum
DISCLAIMER: We were given £80 Morrisons Vouchers for the purpose of this post. All words, images and opinions are my own and may not be copied without my permission.