Vtech Star Wars BB-8 Camera Watch
I wish you could have seen the look on Ollie's face when he found out that he was being sent a Vtech Star Wars BB-8 Camera Watch. I honestly was kicking myself for not having a camera at the ready #mumfail but I just didn't expect the reaction that he gave. You would thought I had said we were giving him his very own pet BB-8 he was that happy.
At 7 years old, Ollie is the biggest Star Wars fan I know along with Will, Daddy and myself. It was me who actually introduced Ollie to Star Wars a couple of years ago because I love it so much myself and he was hooked from the get-go.
Star Wars BB-8 Camera Watch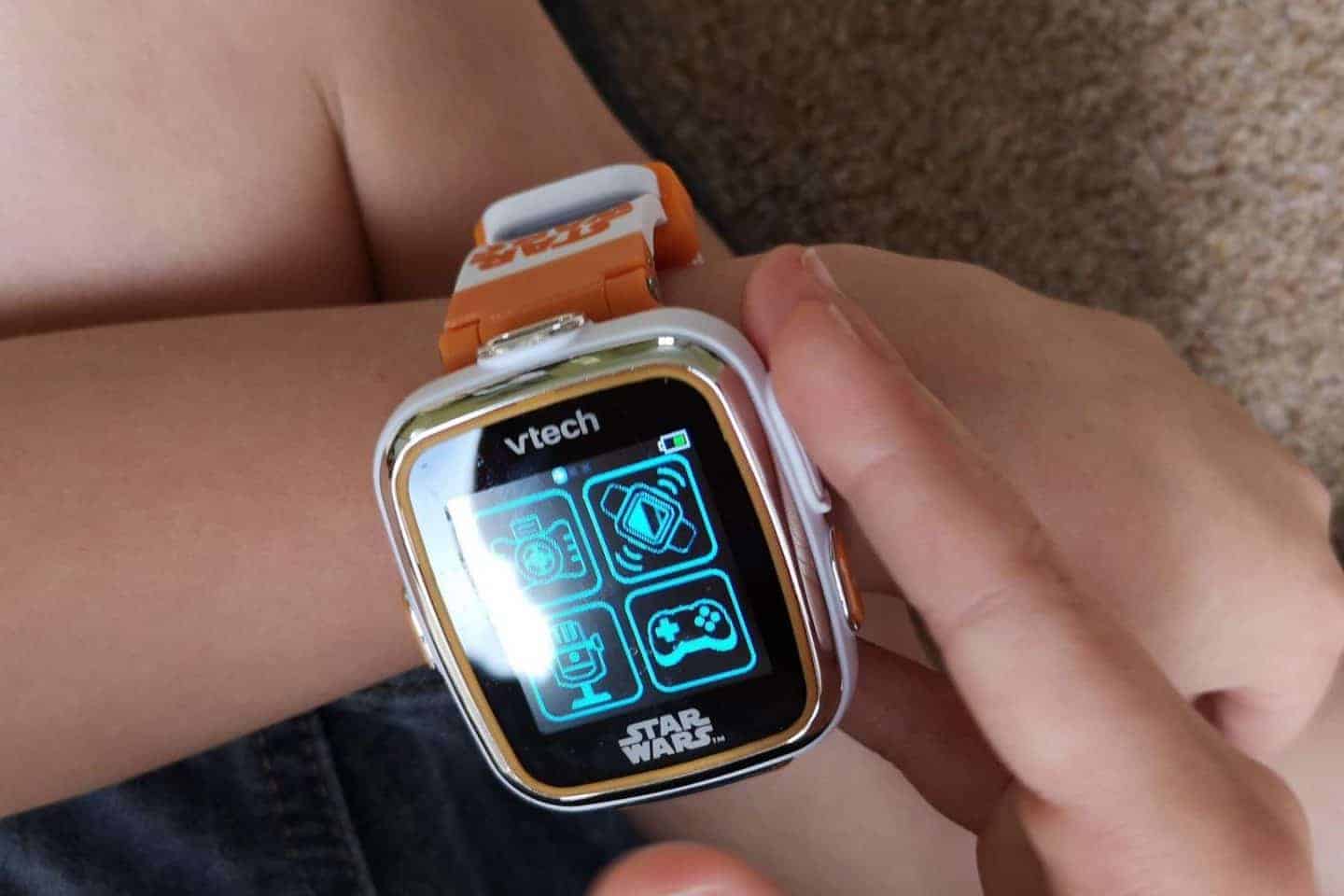 The Star Wars BB-8 camera watch is the ultimate watch for any young Star Wars fan. Ollie was given the choice between the BB-8 watch, a black and red Stormtrooper watch and a Stormtrooper Digital Camera but he was adamant he wanted the BB-8 watch. The watch is designed for children aged 5-12 years who obviously have a keen interest in Star Wars.
Main features
30 Star Wars related clock faces
0.3MP camera (with Star Wars frames)
Motion detection
Bonus games
Touch screen
Voice recorder
Rechargable battery
Splash proof
Durable design
Connects to your computer
Star Wars Camera Frames
Ollie thinks this is the best feature EVER, the camera lens sits on the top edge of the watch so that you take the image with your watch as though you were looking at the time. Great for a spot of covert photography!! You can take photographs and videos without frames or use the special Star Wars frames; Rey, Kylo Ren, lone Stormtrooper, R2D2, Finn, Chewbacca, the Millenium Falcon, Captain Phasma, C-3PO and of course BB-8 to name just a few. You can also take images with coloured filters for fun effects.
Fun Role Play Effects
Hands up all those people who can't help but make their own Lightsaber and X-Wing sound effects? Come on I know you do it! Well with this watch young Star Wars fans have a host of Star Wars sound effects strapped to their wrist with motion technology. Choose your lightsaber, spacecraft or robot and get moving to make fun sound effects to enhance your role-play fun.
Games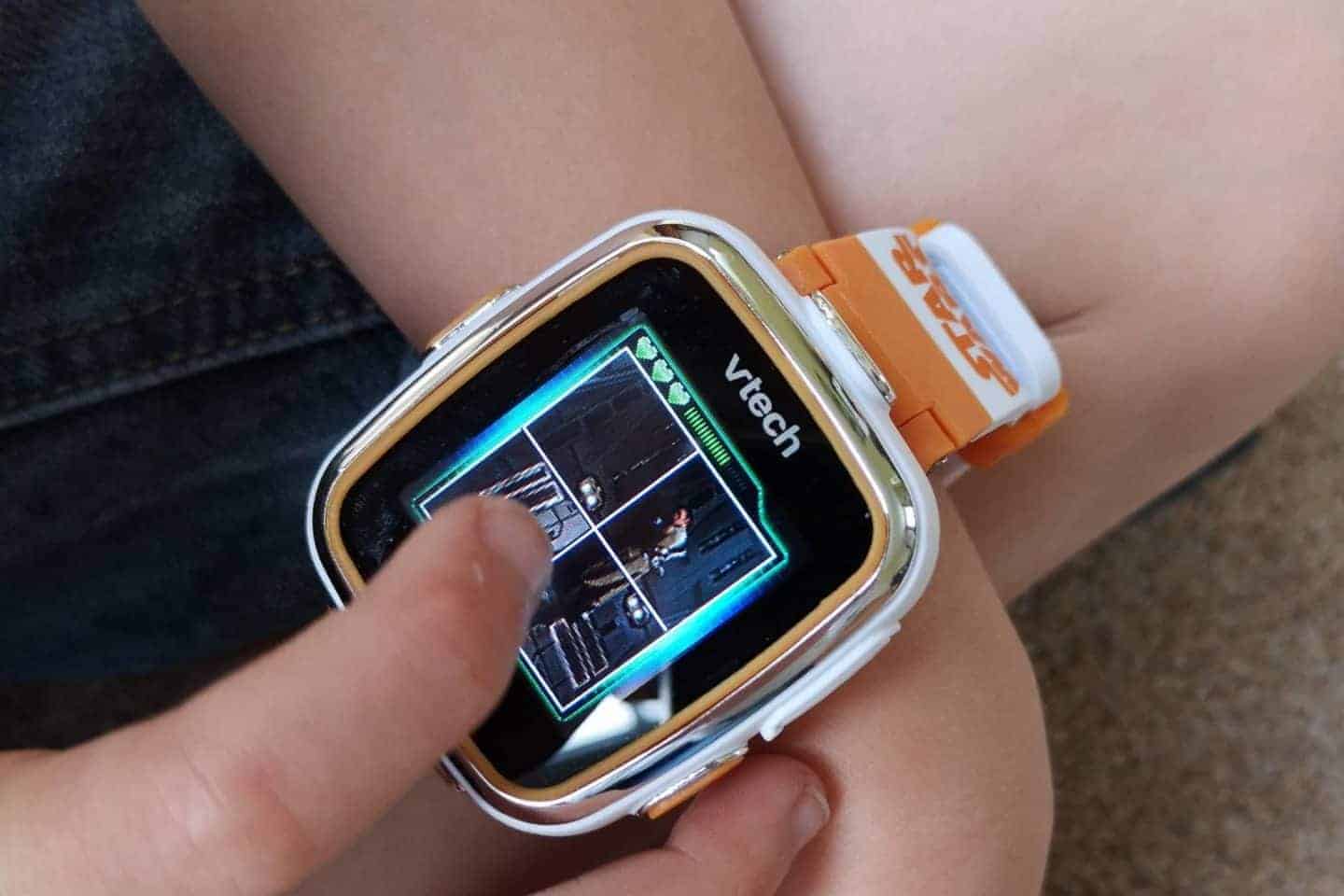 Choose from three games;
Asteroid Battle – where you need to keep moving to get the asteroid in your sight before you fire upon it.
Rotation Puzzle – select your favourite Star Wars puzzle and then try to re-build it when it gets mixed up
Find the Fighter – a Fighter appears on your screen which is followed closely by asteroids. As the asteroids swap around you need to decide which one is hiding the fighter.
Other great features
Pedometer – as well as being a fun interactive watch, the Vtech Star Wars watch has a pedometer to keep youngsters active, they can merely track their steps or set themselves goals.
Alarm – we don't struggle to get our boys out of bed yet but if we did then we could set an alarm on Ollie's watch
Timer/Stopwatch – after a visit to the dentist Ollie has been using his stopwatch to make sure that he brushes his teeth for 2 minutes every morning and night but it is also fun for sports races between him and his siblings.
Calculator – well we all know what that's for.
Calendar – Ollie doesn't have a completely hectic social life just yet but if he did he could manage it in his calendar.
What Ollie thinks . . .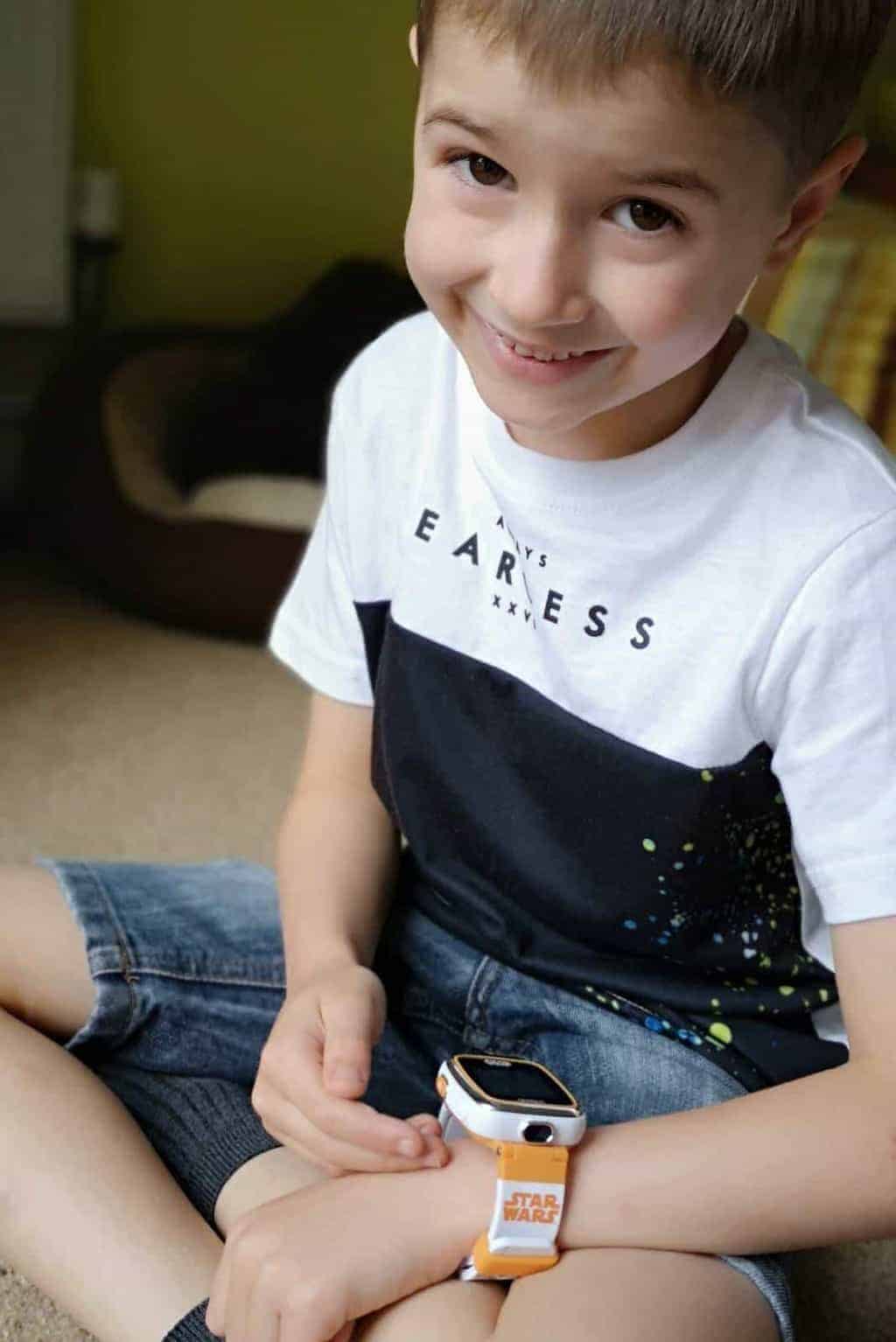 I really love my Star Wars watch, even more than I thought I would. Albie has the blue Vtech watch which I thought was fun anyway but being a Star Wars watch is loads better because it has lots of cool Star Wars stuff on it. The camera is my favourite thing but I also love the games and being able to change the watch faces.
Tiny niggle
As a parent, the only teeny tiny niggle that I have with this (and Albie's blue Vtech smartwatch he was bought for Christmas) is that the straps are far too long for their little wrists. Admittedly Albie is still very small but Ollie is a pretty average sized 7-year old and the watch strap is still too big on the smallest setting.
RRP £59.99 Available from Amazon, John Lewis and all major toy stores.
DISCLAIMER: Ollie was sent the Star Wars BB-8 Camera watch in exchange for our honest review. All words, images and opinions are our own and may not be copied without our permission. We have not been instructed what to write.