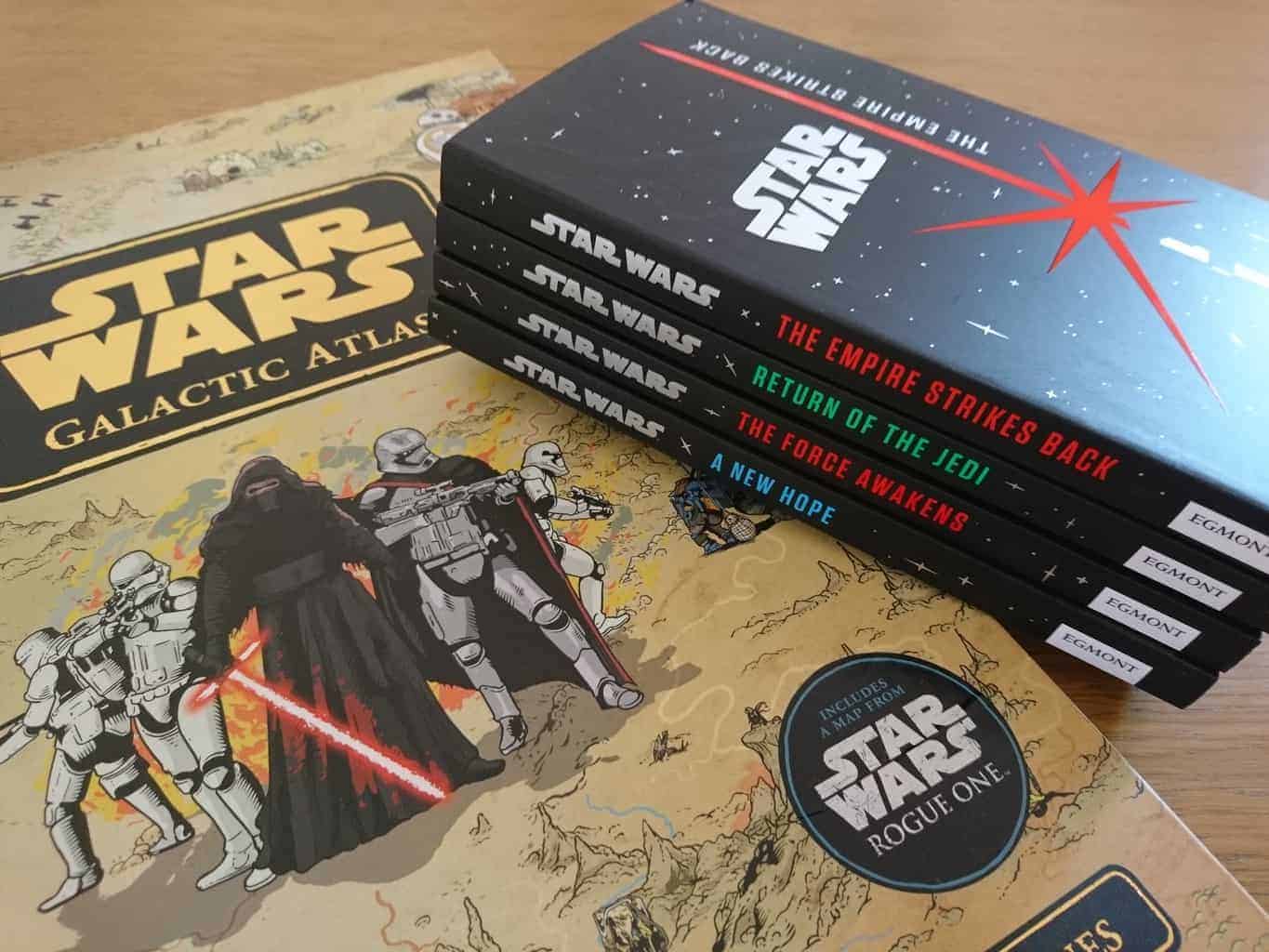 Star Wars 40th Anniversary Giveaway!
If you were born around the same time as me (1976) then the news that this year celebrates the 40th Anniversary of Star Wars then you'll be feeling pretty old right now!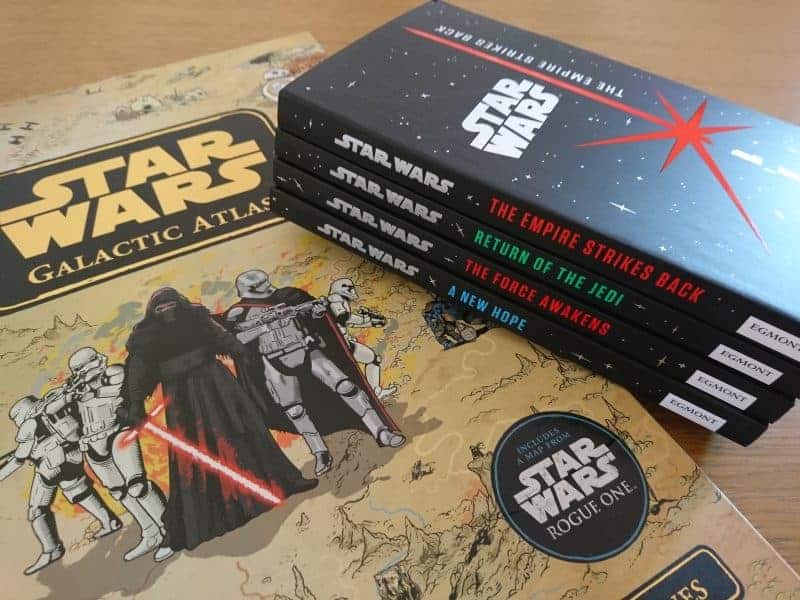 When Star Wars entered my life
I don't remember my exact age when I first watched the films but I'm pretty sure it was before I turned ten. I was introduced by my cousins who were a little older than me, my male cousin loved Star Wars for the fantasy, fighting and space ships, my female cousin and I just wanted to be Princess Leia with her doughnut hairstyle and long white dresses.
Of course, as I grew up and watched the rest of the films I came to love it for the classic stories of good -v- evil and I really did want a light sabre. After watching the Ewok Adventures I also wanted an Ewok but sadly, I never got the light sabre or the Ewok!
Film order
Just for the record, my favourites in order from best to worst are . . .
The Empire Strikes Back
Revenge of the Sith
A New Hope
The Force Awakens
Return of the Jedi
Attack of the Clones
The Phantom Menace
What's your order?
A New Hope Junior Novel by Egmont 
To celebrate the 40th Anniversary of A New Hope, Egmont have a group of bloggers to share the Star Wars love and their stories over the course of the next few days and to offer giveaways to their loyal readers. As a thank you, we were given a selection of the books too which earned me serious brownie points with Curly and Beanie Boy who are my fellow Star Wars fans in the Mummy Matters house.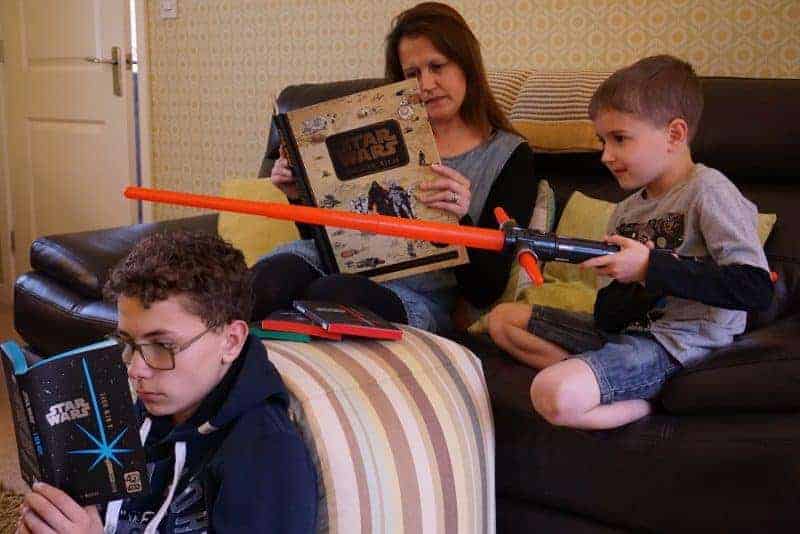 Curly has long been a fan of Star Wars and as an avid reader has almost finished reading the books already. What better place for him to start than with A New Hope. You can have a look inside the book with this special widget below . . .
We introduced Beanie Boy to Star Wars 2-3 years ago with the DVD collections and he was hooked from the first film. I couldn't even begin to imagine how many times he has watched them now, his knowledge is strong!! A couple of weeks ago we finally got around to watching Rogue One which was better than I expected, as the film came to the closing credits Beanie Boy turned to me with a solemn face and said "that's so sad Mummy", bless his little heart.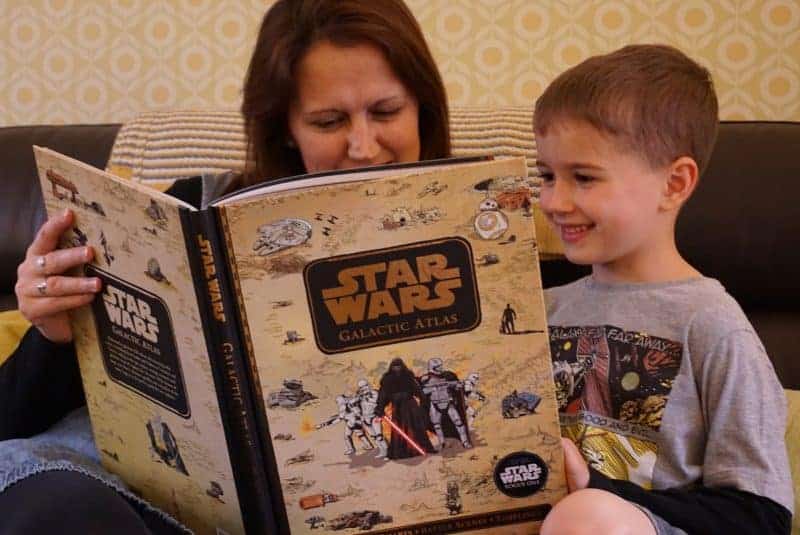 Star Wars Galactic Atlas
Beanie Boy's eyes nearly popped out of his head when he spotted the Galactic Atlas and was quick to point out all of the places that he recognised and which films they were from. He pays way more attention to the films than I do, he really takes it all in. I just know that he will be asking if he can take the Atlas into school for 'Show and Tell' this week, he is so excited by this new addition to the family library.
Win yourself a set of Star Wars Books from Egmont Publishing UK
As I mentioned at the start of this post, Egmont are giving loyal Star Wars fans the chance to win a set of books to celebrate the 40th Anniversary. This special prize includes;
For your chance to win just complete the Gleam entry form below.
Good luck xx