Visiting Roarr! Dinosaur Adventure after COVID #ad
Roarr! Dinosaur Adventure Park at Lenwade in Norfolk has been a favourite family day out for us for the last few years because it has so much to offer. We were invited to spend the day at Roarr! as guests of Dinosaur Adventure so that we could provide our honest review of our visit following the reopening since COVID.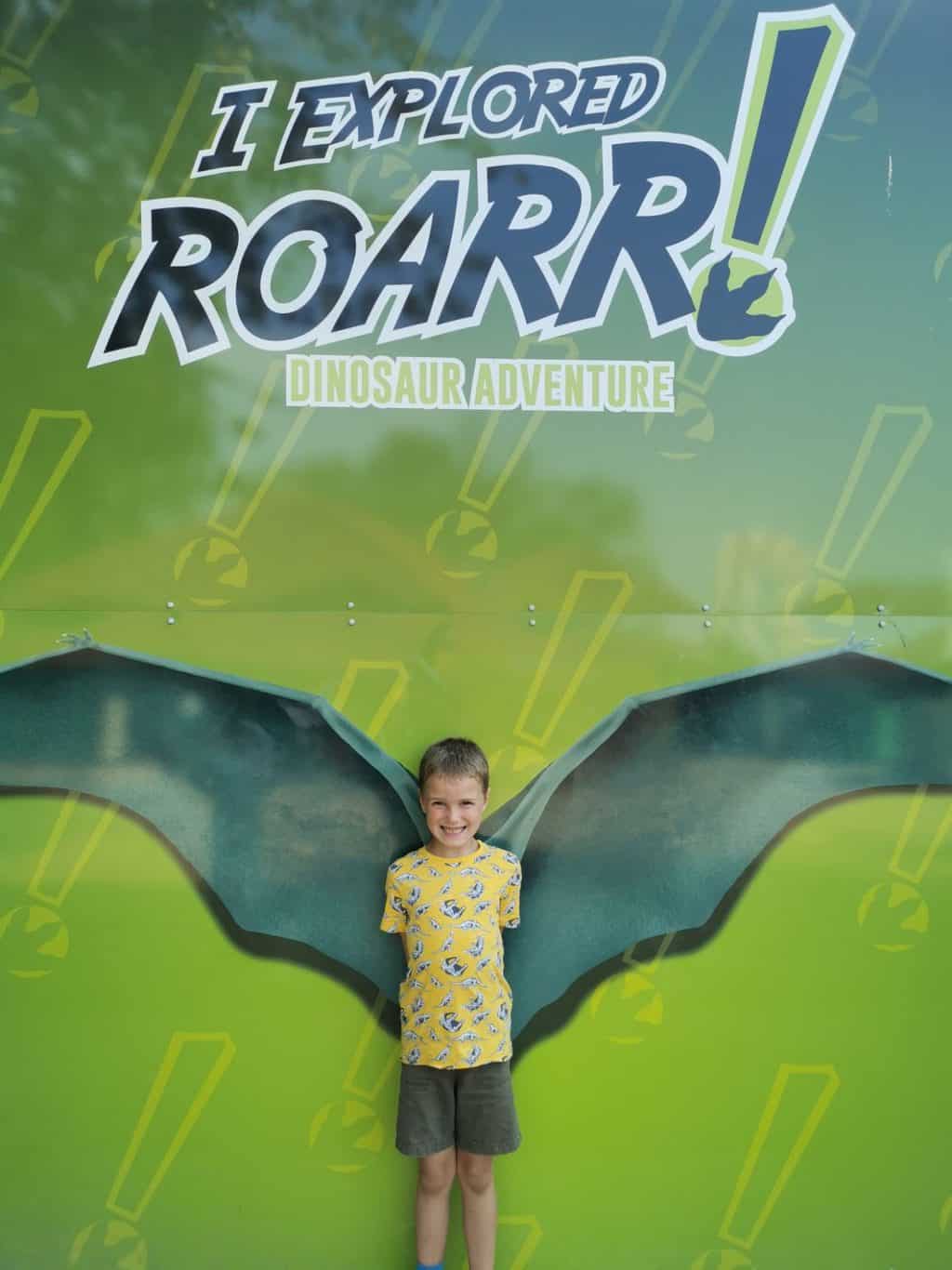 COVID Safety Measures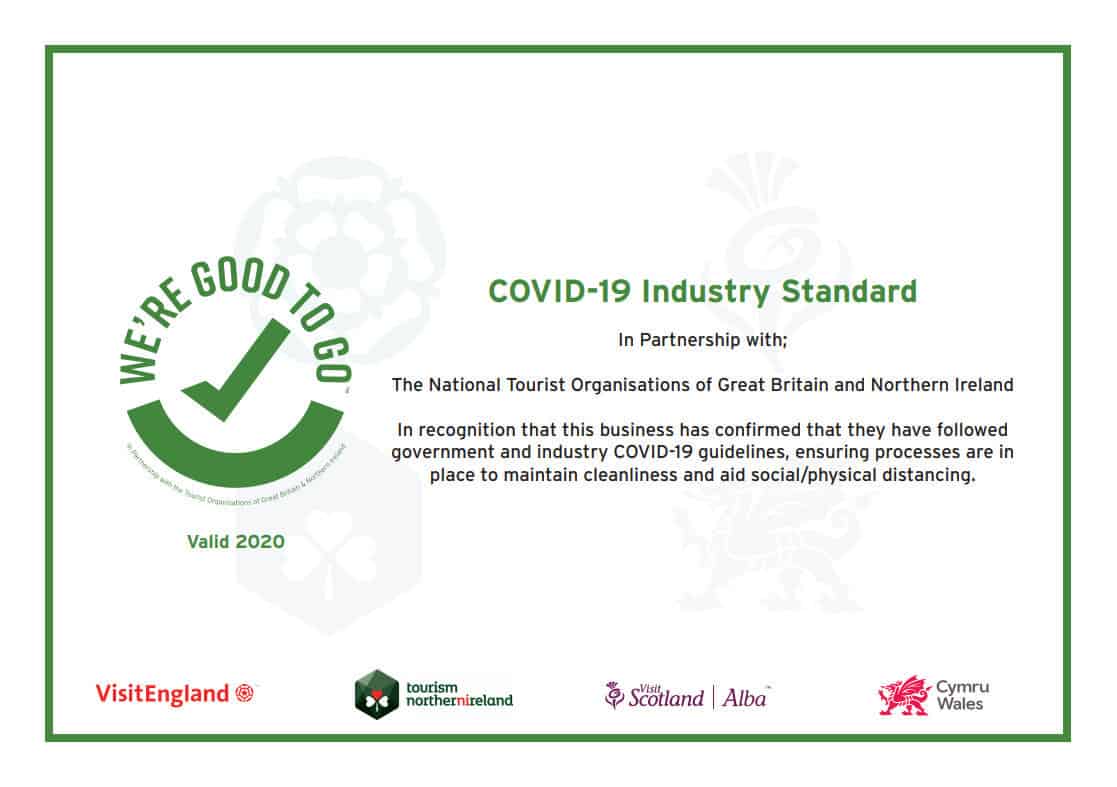 The biggest question on most peoples minds when planning a family day out now is "what are their safety measures like?"". Well, I am pleased to say that on the whole our experience was very good and we felt safe during our visit. If you check out the Roarr! Dinosaur Adventure Website before you go you can read all about their safety measures on the COVID tab at the top of the main page where you will see that Roarr! has been awarded the We're Good to Go Certificate, a Covid19 Industry Standard.
But to summarise, these are:
In order to control the reduced number of visitors on-site, all visitors must pre-book their day tickets and arrival time slot in advance. You must arrive within your 30-minute time slot.
Guests are reminded to maintain 2m social distancing from other guests.
Follow a one-way system around the park and adhere to signage around the park.
Use hand sanitising stations as you enter the park and at frequent times around the park when requested.
Payments on site should be made via Contactless or Pin wherever possible and all catering establishments are open for takeaway service only.
Maximum of 5 groups in the gift shop at one time and you must use a basket for your purchases. Please follow the one-way system around the shop leading to the tills and exit maintaining social distancing at all times.
The park have increased their cleaning schedule, particularly in the high traffic areas and on handrails etc. The only area which I felt was lacking was the toilets HOWEVER I put this down to the guests. Each time I went to the toilets there were staff cleaning vigourously but as quickly as they were cleaning, guests were dropping tissues and sanitary products on the floor which was disgusting. I felt very sorry for the staff indeed, the guests should be ashamed of themselves.
Top Tip

If you want to ensure access to Dippy's Splash Zone then you need to head straight to the booking desk at the Splash Zone when you arrive to book your 15-minute slot. If you want to use the High Ropes, you will also need to book your slot as soon as possible to avoid disappointment.
Disco Dancing with Dippy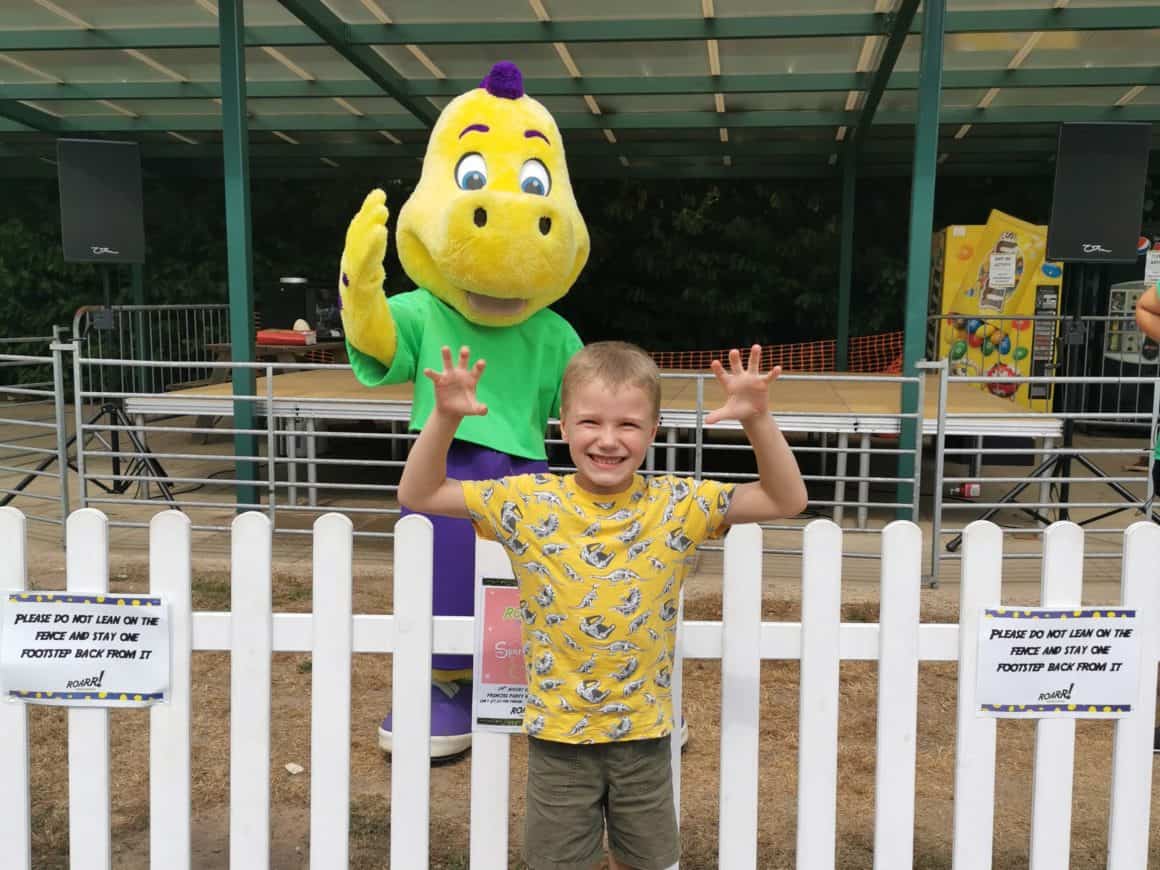 We arrived about half an hour before Disco Dancing with Dippy was due to begin so we found ourselves a picnic table in front of the stage to eat our picnic before the show started. Albie loved singing and dancing along with Dippy and managed to grab a photo at the end of the show. Due to COVID, you can no longer go behind the fencing to meet or hug Dippy but you can stand in front of the fencing as Albie did.
Jurassic Putt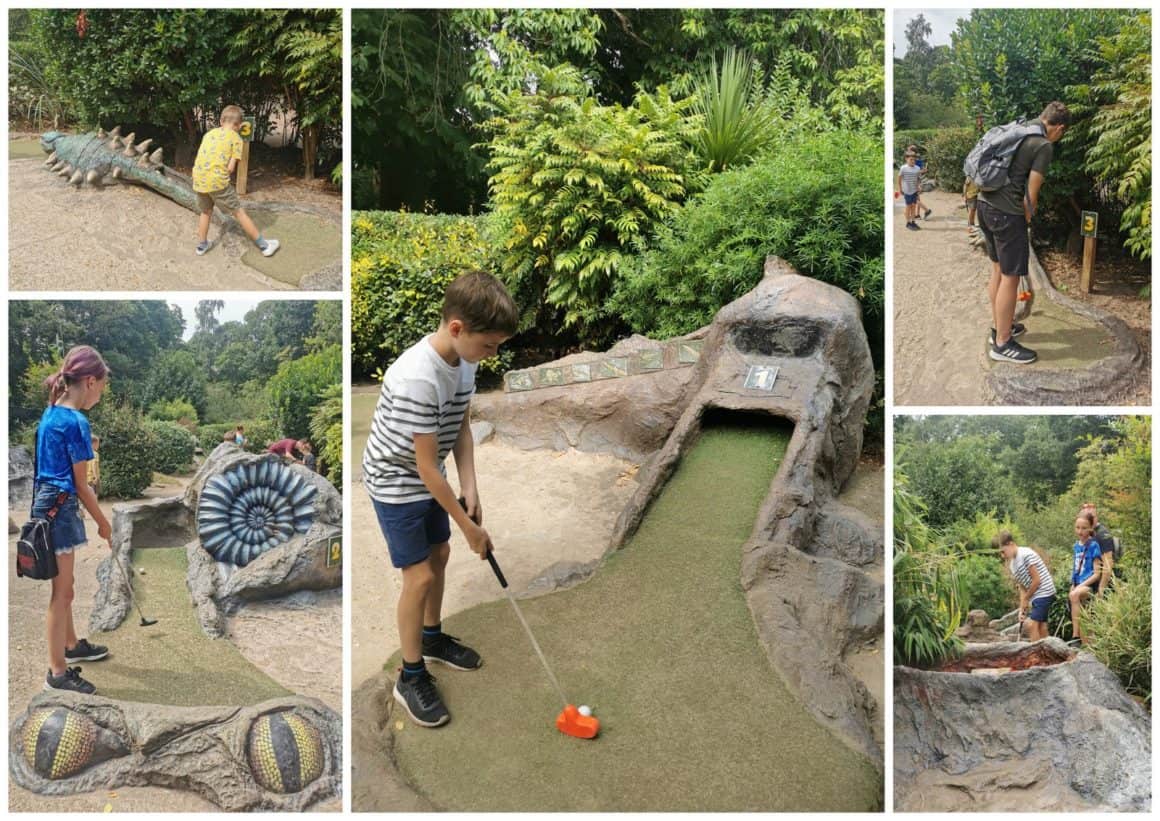 The last time we played Jurassic Putt it was pouring with rain but the kids didn't care and they still talk about it regularly. By complete contrast, it was a sweltering hot day when we visited last week and still just as much fun. To ensure guest safety you are encouraged to wash and sanitise your hands before and after playing Jurassic Putt.
Dinosaur Trail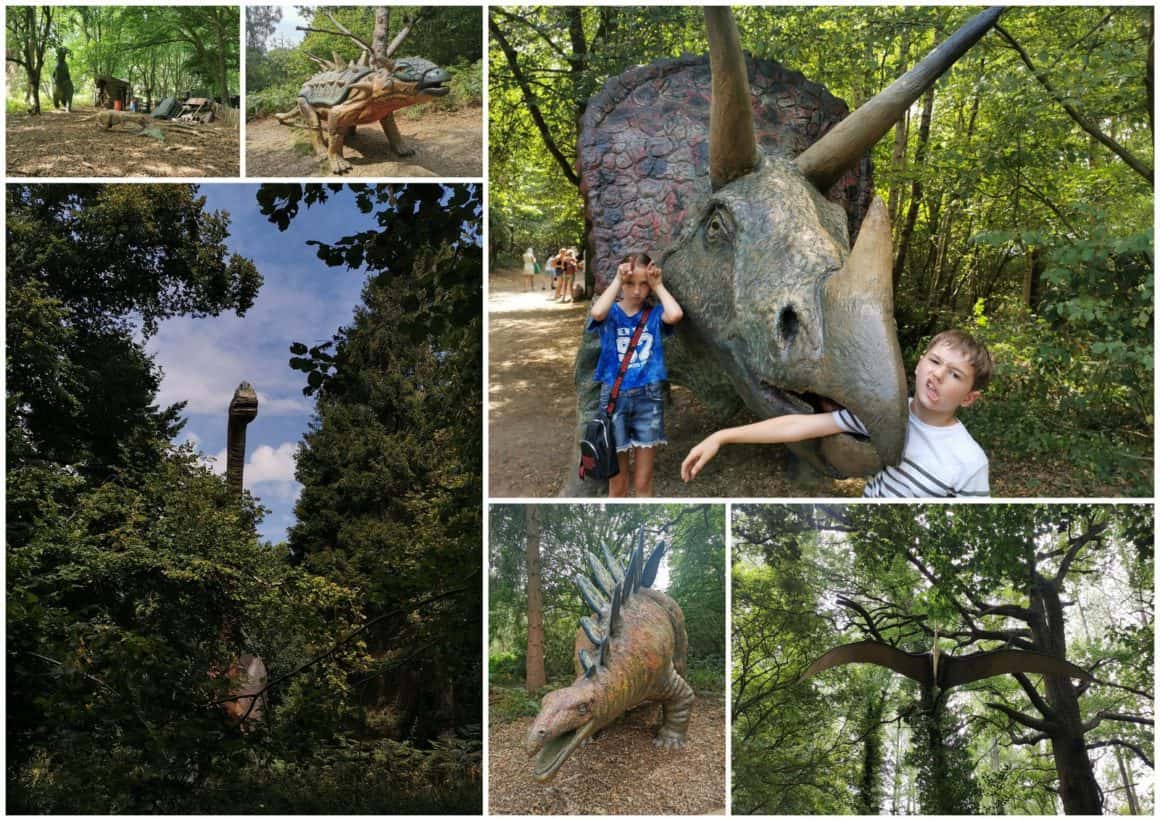 As part of the one-way systems around the attraction you now must go through the Dinosaur Trail to access the lower part of the park. The children always love the Dinosaur Trail, especially as it gives them the opportunity to show off their knowledge of dinosaur names.
Predator High Ropes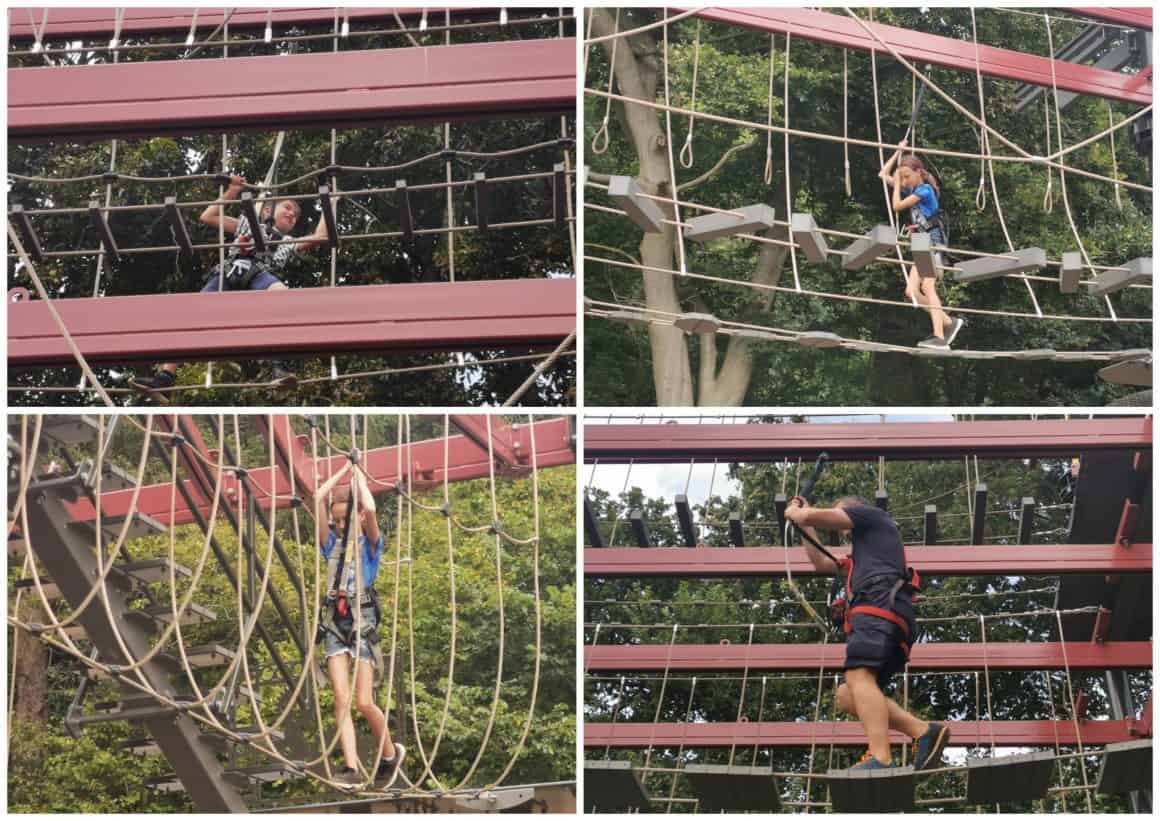 You need to prebook your session on the Predator High Ropes and arrive in advance of your time slot to go through the safety procedures and get your safety harness fitted and checked.
As you can see, this isn't just an activity for the children, Simon couldn't wait to get on the High Ropes with them. Unfortunately, the zip wires were not being used but this is nothing to do with the COVID safety measures so hopefully, normal service will resume shortly.
Dippy's Splash Zone
On such a hot day, Dippy's Splash Zone was a welcome respite for the children. Naturally, you can't take photographs in the Splash Zone so I can't share images of the fun being had but it's a large water park full of sprinklers, water cannons and buckets which fill and tip onto willing recipients underneath.
There is usually a slide but this has been closed following COVID safety measures.
Lost World A-Mazing Adventure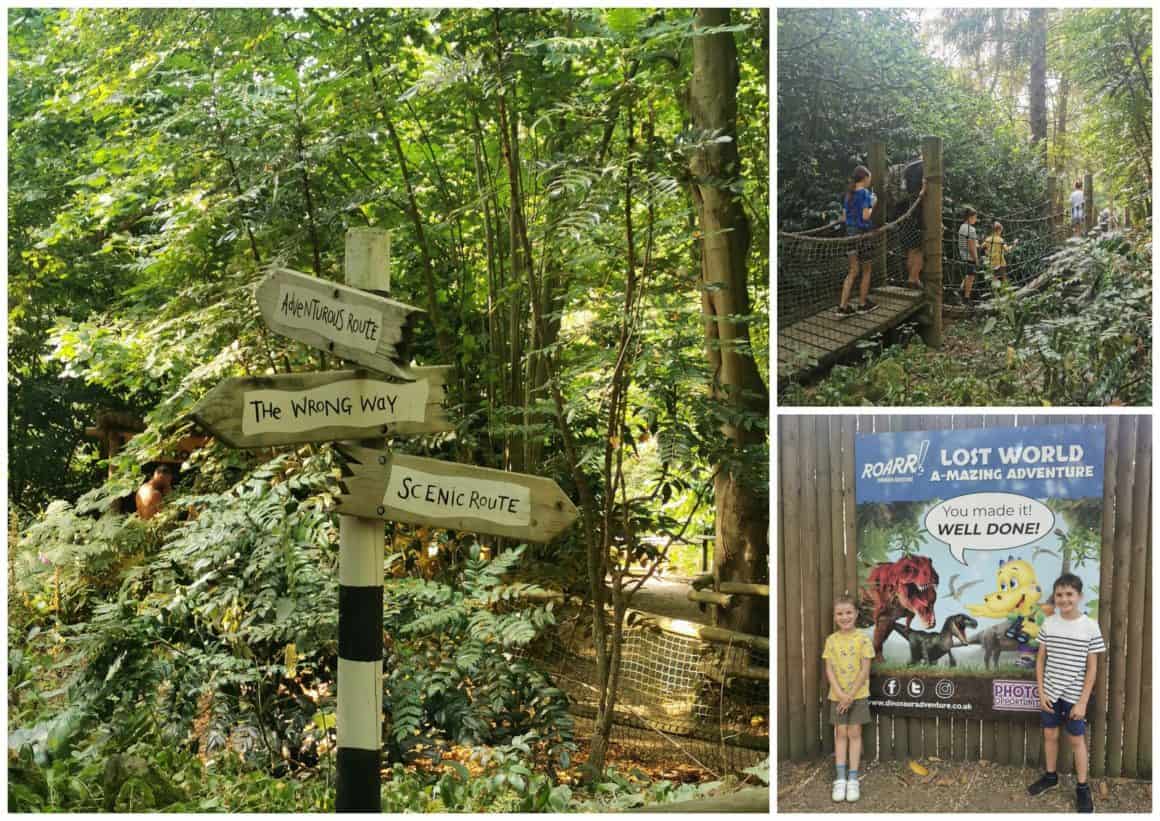 Whilst the children dried off we explored the Lost World A-mazing Adventure, a woodland walk with twists, turns and dead-ends. The children enjoyed leading us through the maze successfully.
Dippy's Raceway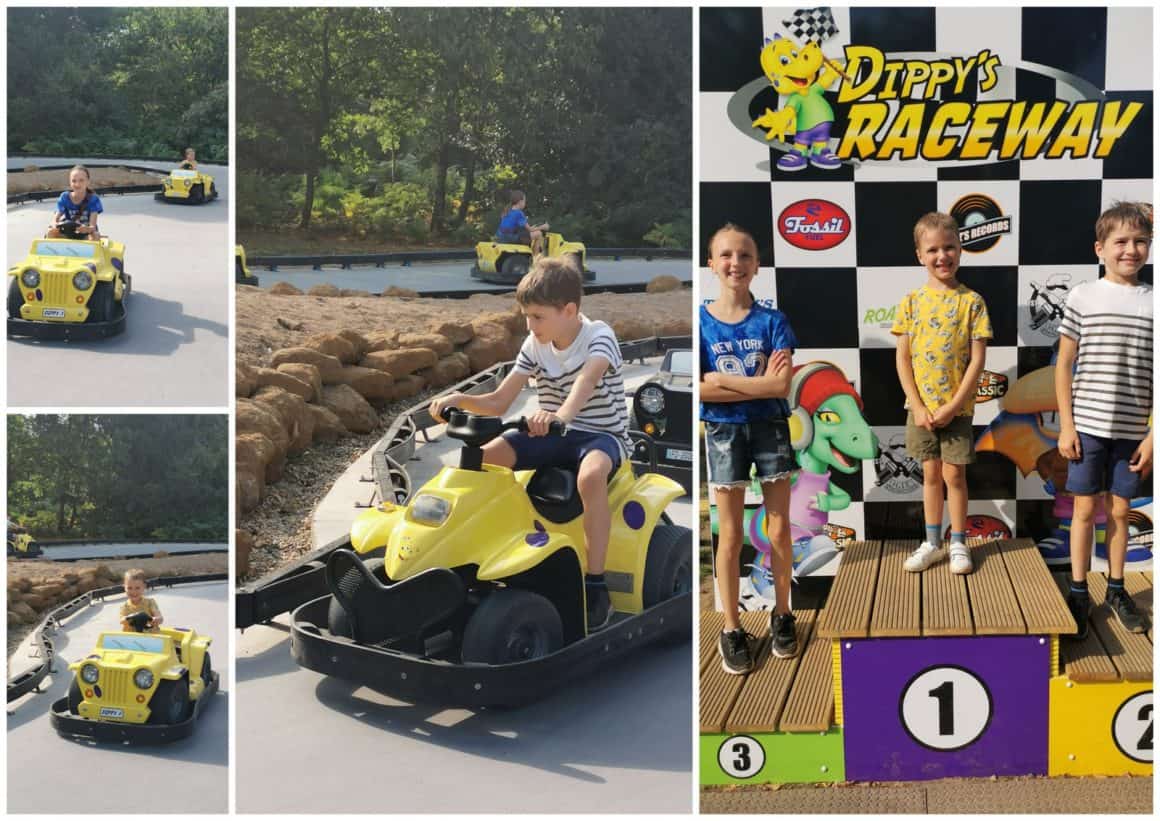 The newest attraction is Dippy's Raceway and was a very welcome addition. You need tokens to ride the motorised racers which are given to the riders by the attendant as you enter the ride. The children loved Dippy's Raceway so much that they went on it three times in a row before we managed to prise them away to return home at the end of the day.
Summary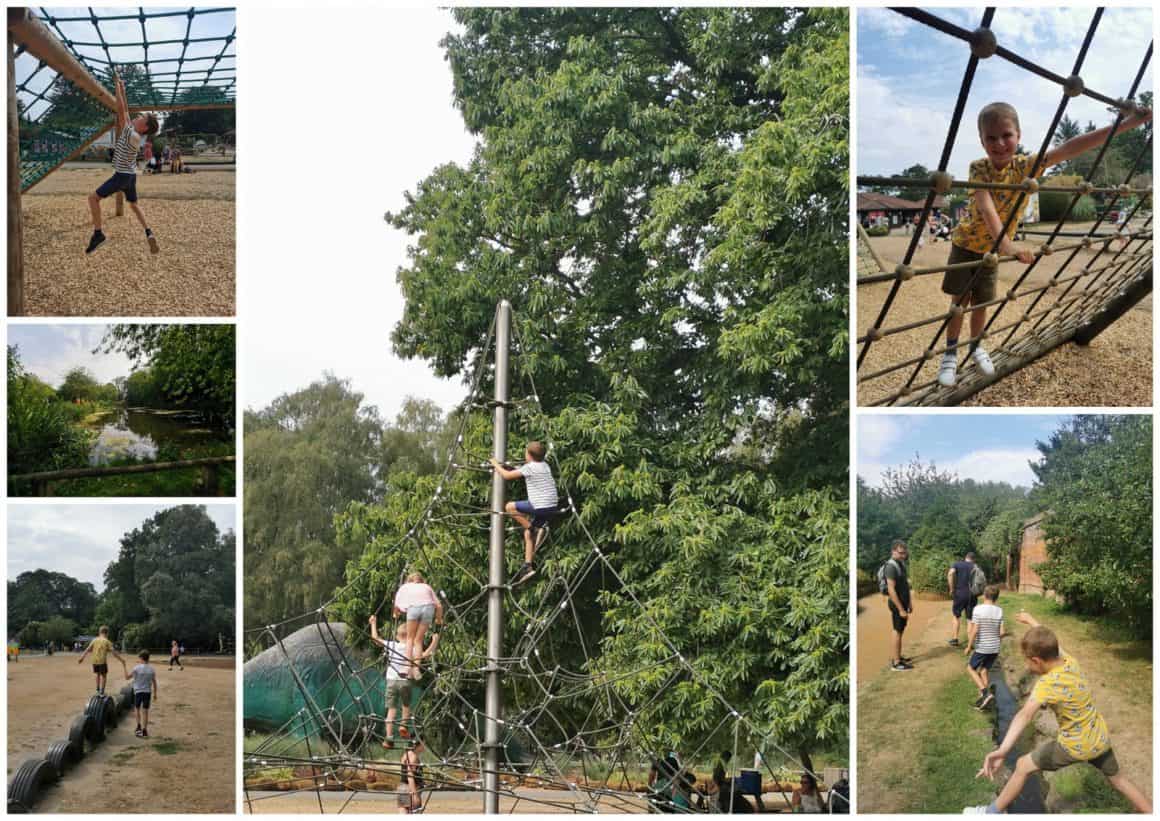 Roarr! Dinosaur Adventure is always a good day out whatever the weather as there is lots of space to explore, lots of parks to keep the kids active as well as all the attractions and the animal encounters. As stated above we felt they had handled the COVID Safety Measures very well indeed and it was nice to see that the majority of people followed the systems put in place.
As you would expect during these strange times that we are in, all of the indoor attractions are currently closed so that means no soft play areas, face painting or restaurants but this does not detract from an enjoyable day out in the slightest.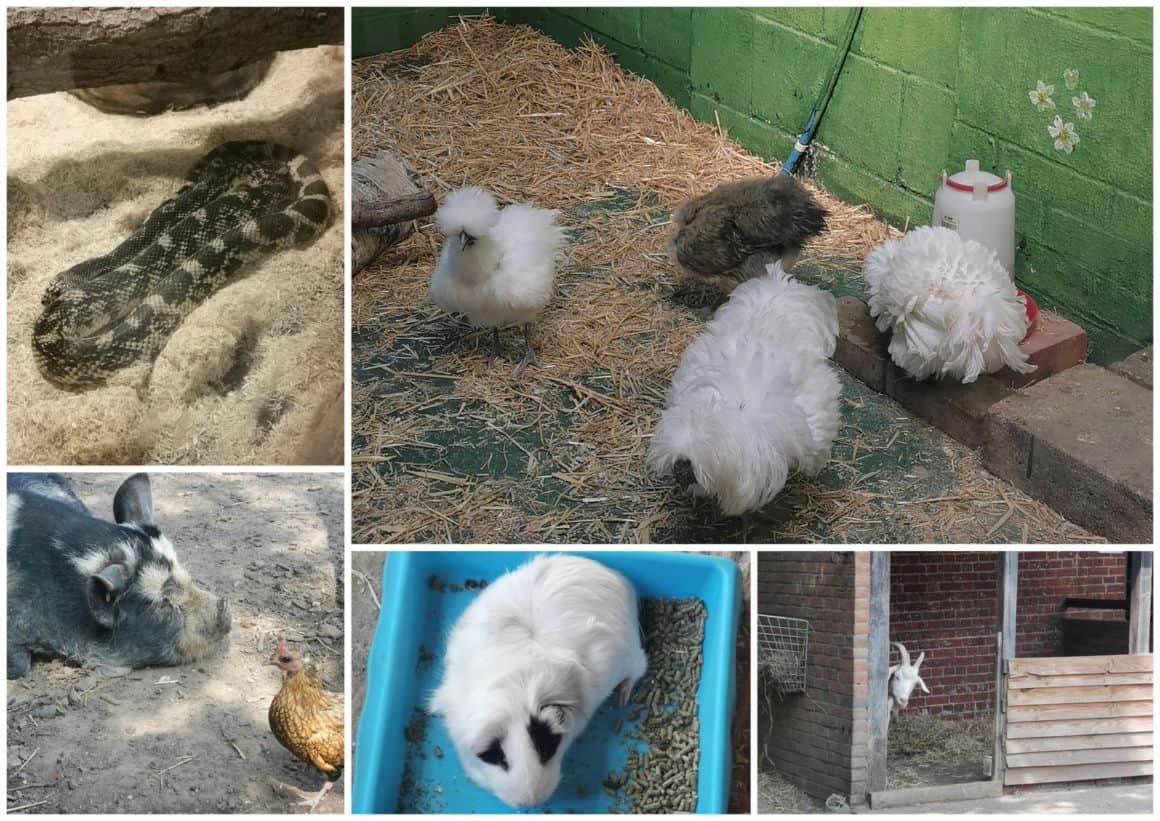 Don't forget to Pre-Book your Tickets
If you're planning on visiting Roarr! then don't forget you'll need to pre-book your tickets and arrival slot online before you go or you will be refused admission, even if you are a Roarr! Member. Children under 90cm can visit for FREE!