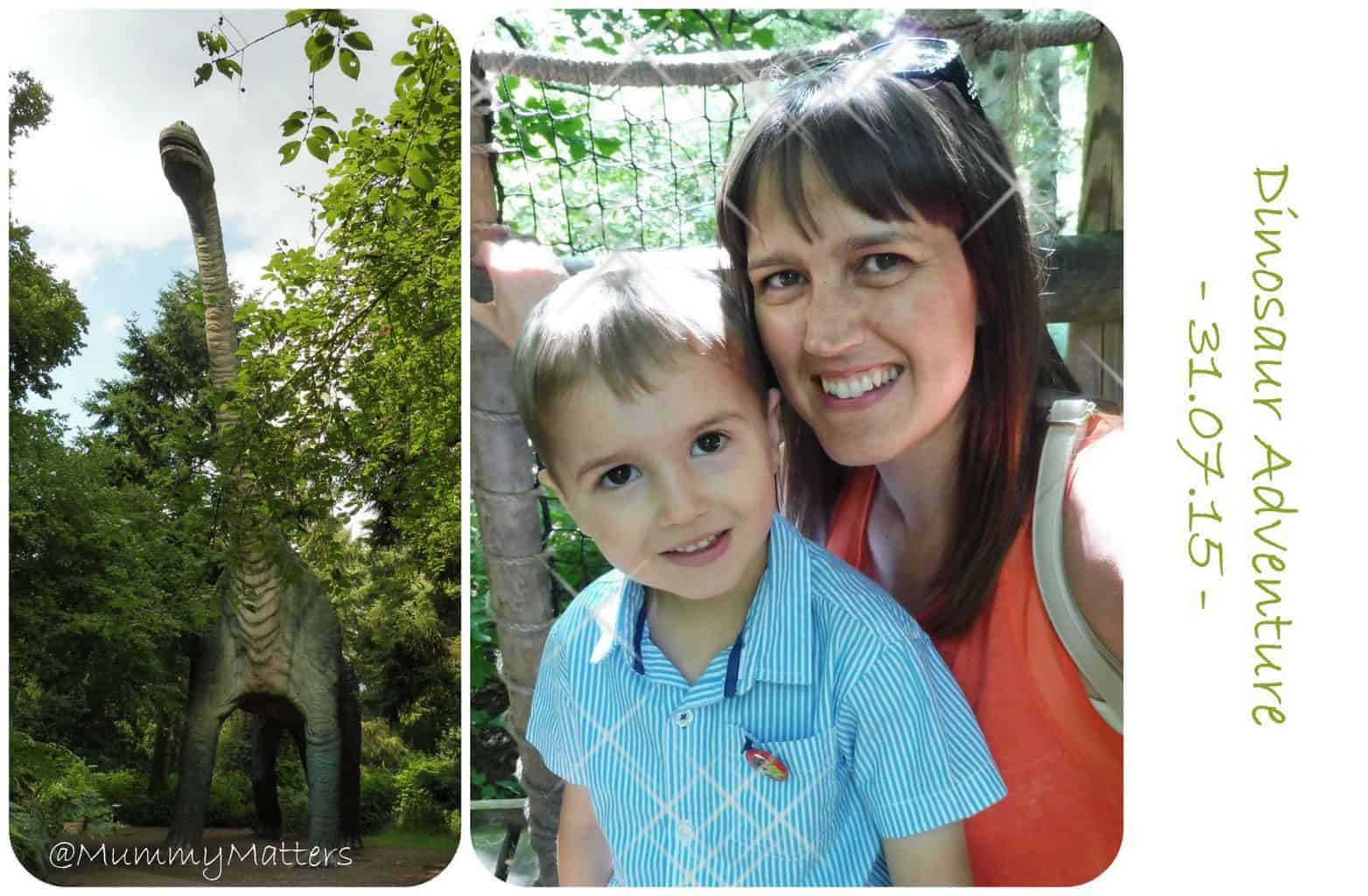 #MummyMattersSummer2015 – Dinosaur Adventure with Beanie Boy
As the Summer holidays were fast approaching I had promised Beanie Boy that we would have a day out together just me and him before he started school in September. A kind of celebration of our time together, something I had done with Little Bean before she started school. Unfortunately, I wasn't able to do this as I had planned as Hubby wasn't able to take time off work so it had to wait until the Summer holidays had started.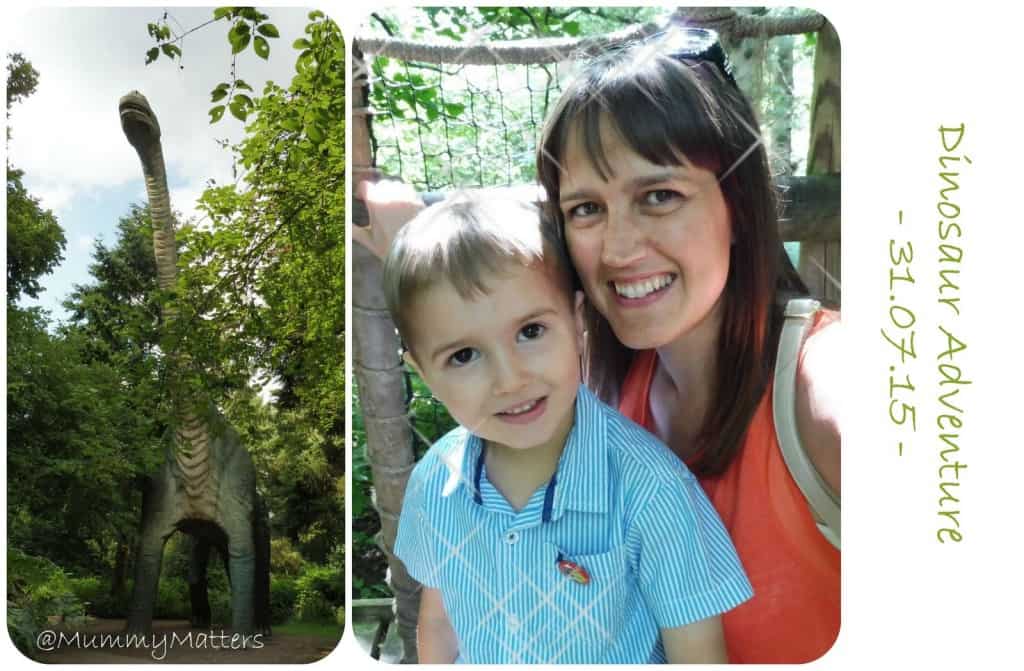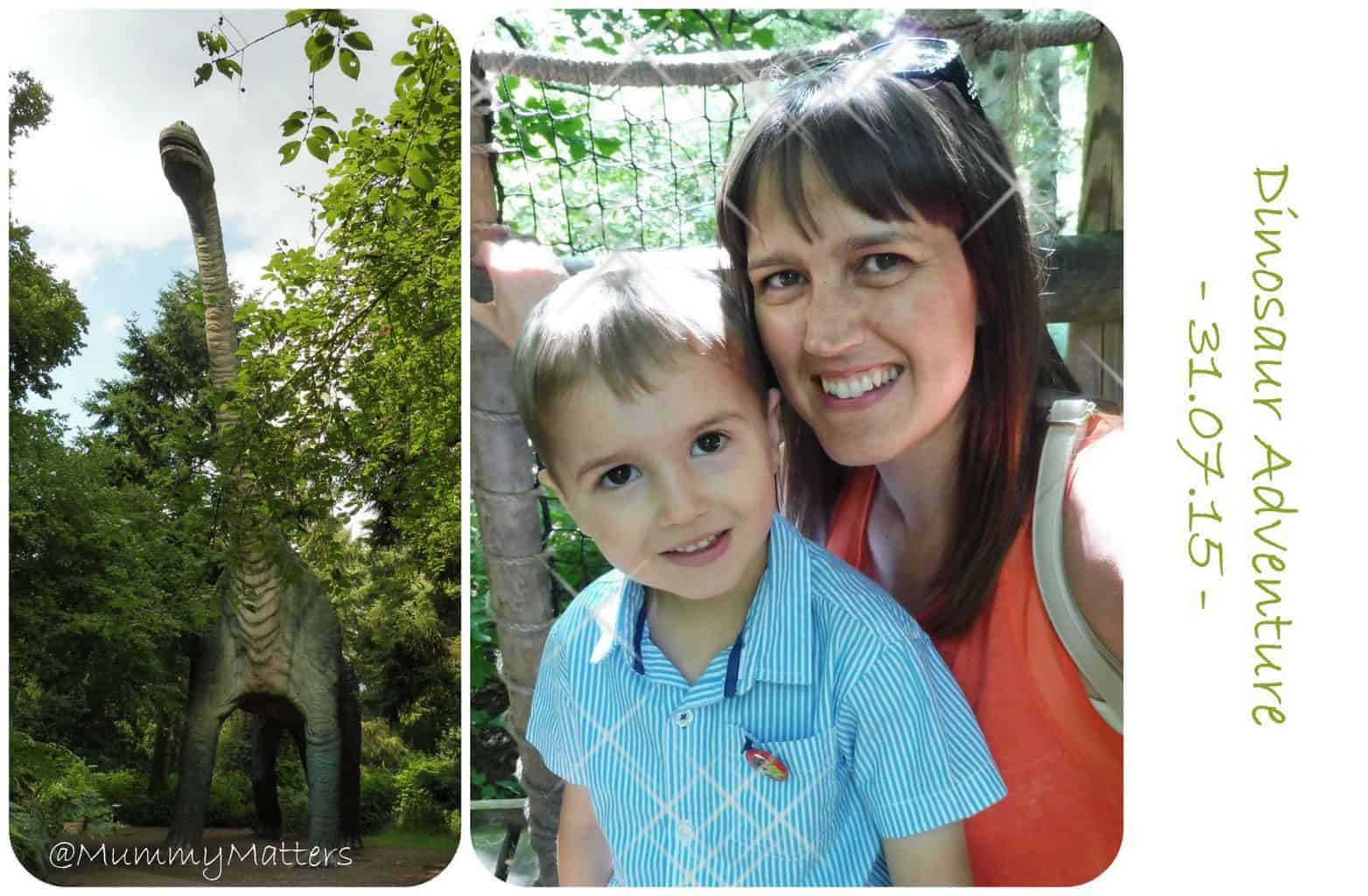 On the Friday, Hubby took the day off work and planned a day out alone with Little Bean whilst Jelly Bean went to visit Nanny and Grandad and Beanie Boy and I set off for a Dinosaur Adventure.
It was a quite a trek in the car but we were test-driving the Nissan Pulsar from Smiths Nissan in Peterborough so the journey was a breeze (more on that to follow soon). On arrival at Dinosaur Adventure we enjoyed a picnic in the sunshine together so that we were fully fuelled for the day ahead.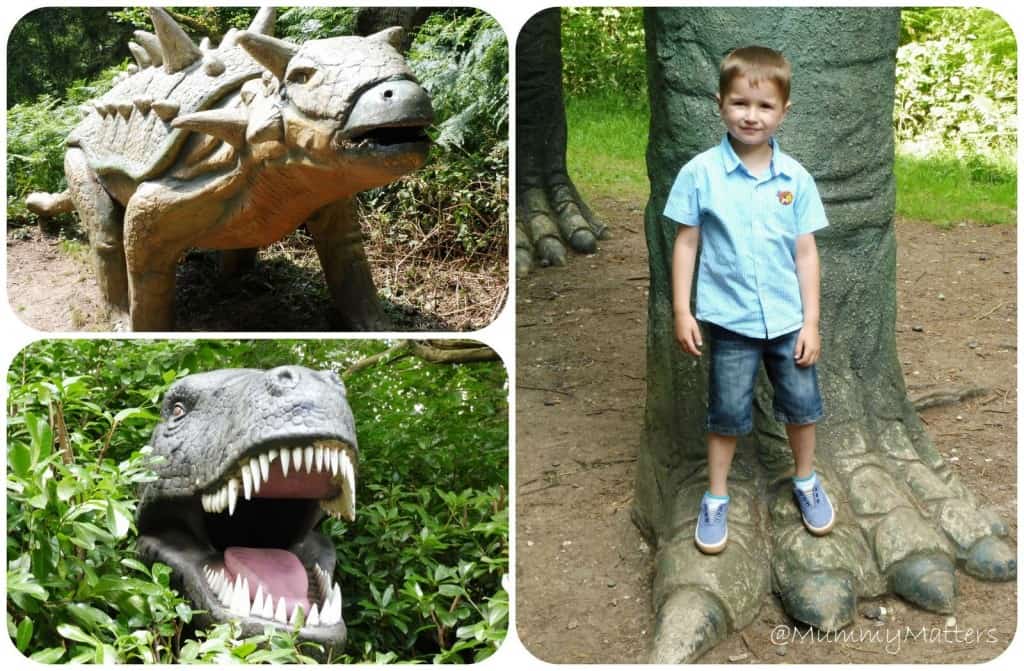 I told Beanie Boy from the start that this day was all about him and what he wanted to do, so I handed over the reigns to him and let him lead the way. First off was a fun Dinosaur walk through the woods with Dinosaurs hidden behind trees and bushes. Beanie Boy thought this was so much fun . . . until Mummy decided to take things too far!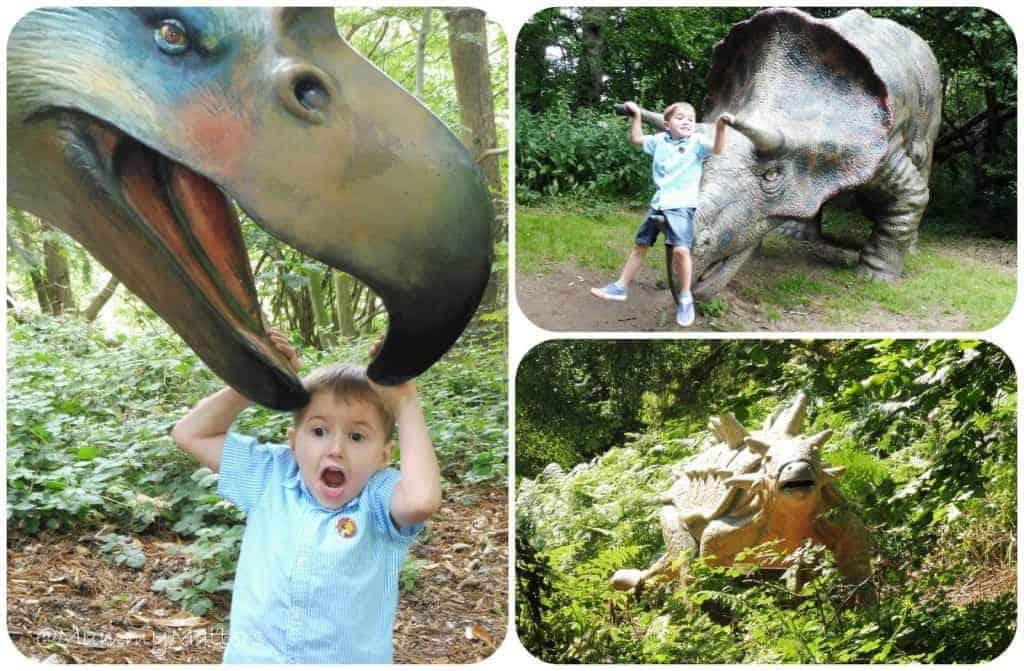 As we were walking through the woods, I stopped and said "oooh did you hear that? I think there's something behind the bush". Beanie Boy stopped too and tiptoed forwards, at this point I grabbed his shoulder and shouted "rarrrr". My poor little man nearly jumped out of his skin and was so angry with me, all I could do was laugh at myself. Once he had calmed down he saw the funny side of it and tried to get his own back by doing the same to me, I did feel a little bad but it was one of those moments that I just couldn't resist. Naughty Mummy!!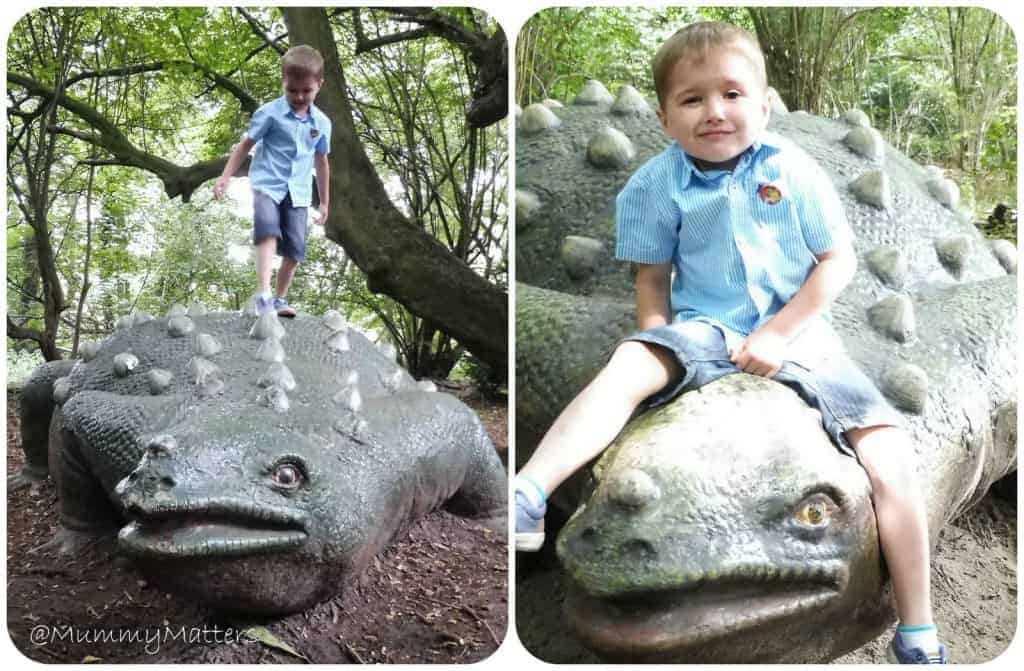 Beanie Boy came a cropper when he climbed onto the back of this Dinosaur for a photograph opportunity, neither of us had realised that the Dino had a spike right on the back of his head. As Beanie Boy dropped down to sit on the back of his neck, i'm pretty sure you can guess from Beanie Boy's face where the spike caught him!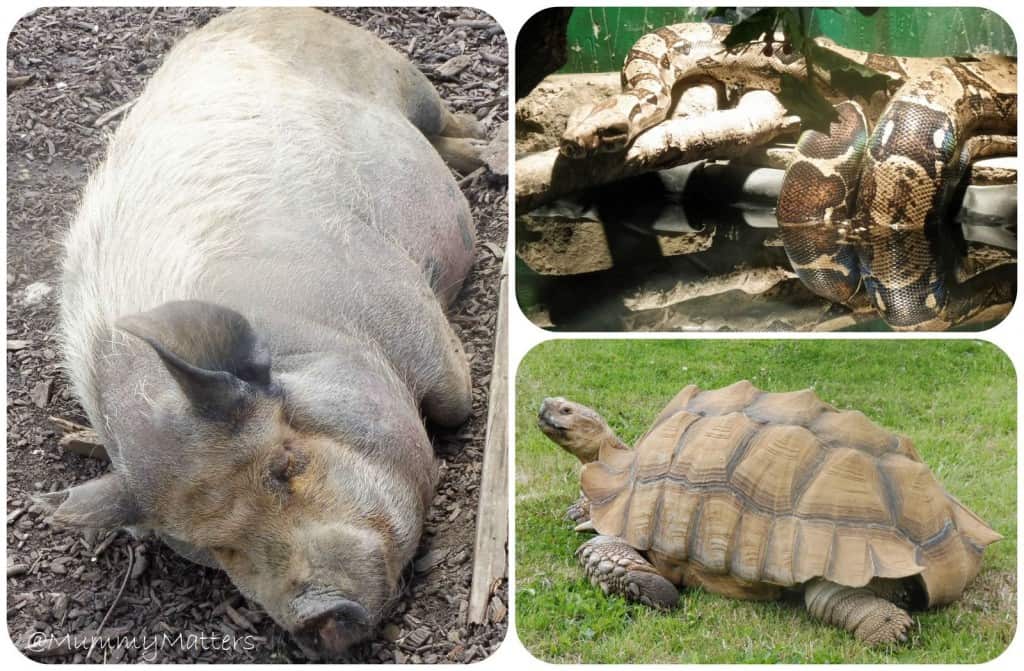 After the Dino Trail Beanie Boy declared it was time to visit the animal farmyard. He LOVED the Giant Tortoise, a boy after my own heart he is quite taken with the Reptile species. We both agreed that the pigs were a little stinky.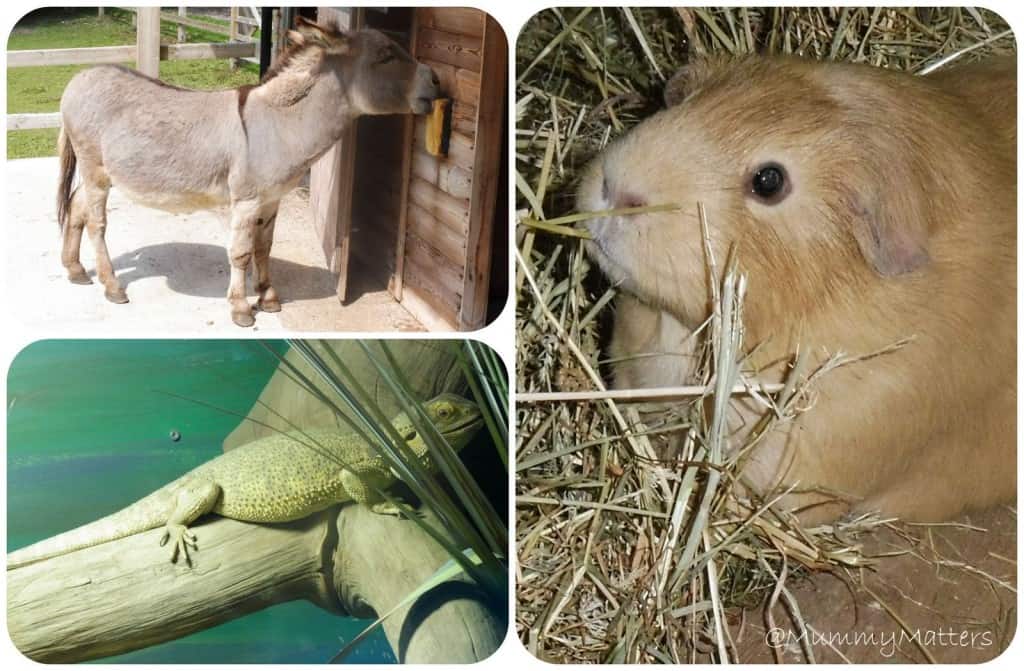 Whilst in the Animal Farm we stopped off at the Encounter Barn twice, earlier in the day we took part in the Bug Encounter but we weren't brave enough to actually touch anything. Later in the afternoon we loved the Bearded Dragon encounter, whilst we weren't allowed to actually hold the Dragon we were both able to stroke him. Such a cutie!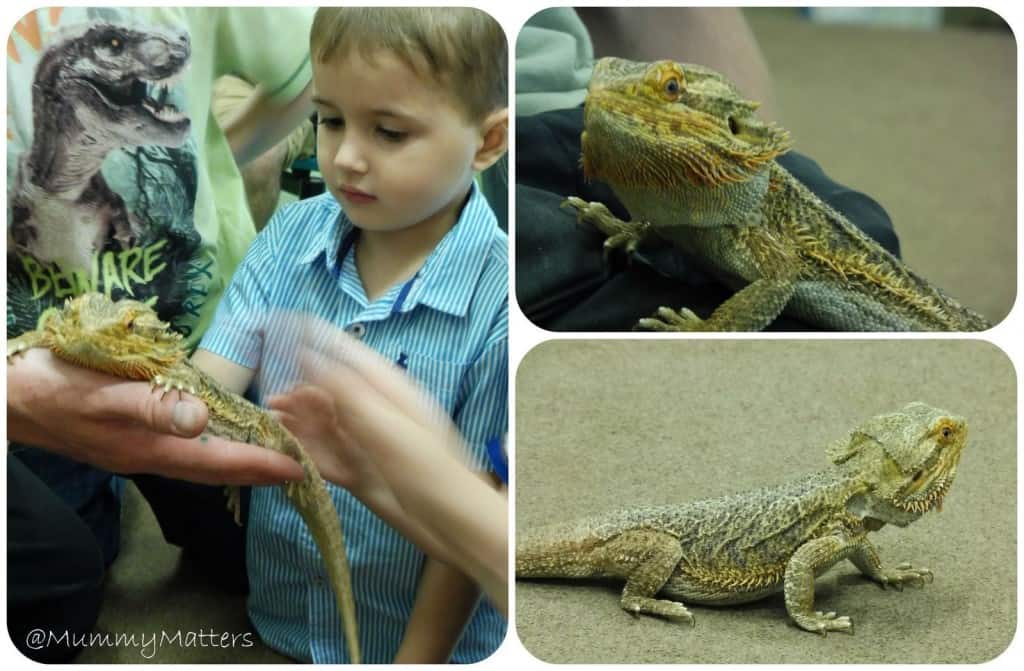 Early on during our visit I had spotted the Zip Wire which you had to pay extra for. I asked Beanie Boy if he wanted to have a go but he declined. Later, as we left the Animal Farm he said "ok I will do the Zip Wire". I told him that he didn't have to do it if he didn't want to but he had made his mind up so once he was buckled up in his safety gear I made my way to the bottom of the hill to meet my little adventurer. He said that he loved it, although his face told a different story. I asked a couple of the bystanders what they thought and they agreed, he didn't look too sure.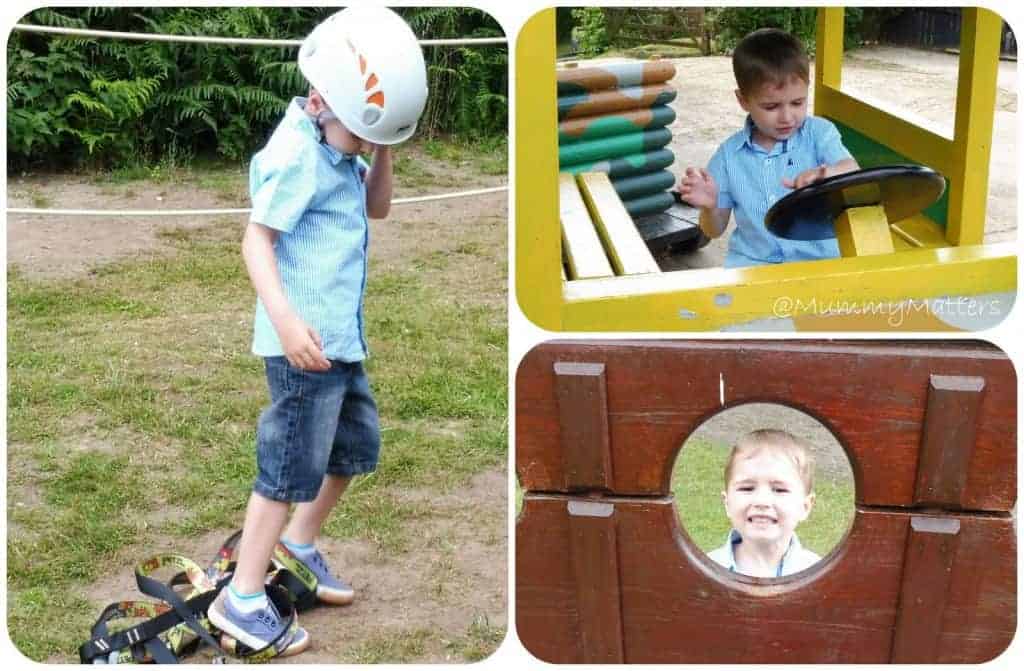 We finished off our afternoon at Dinosaur Adventure in the many play areas and it was at this point that Beanie Boy told me, "I've had a lovely day Mummy, but could we bring the others here next time so that I can play with them". Bless him, it must have felt strange running around the adventure play areas alone when he is so used to being surrounded by his brothers and sister.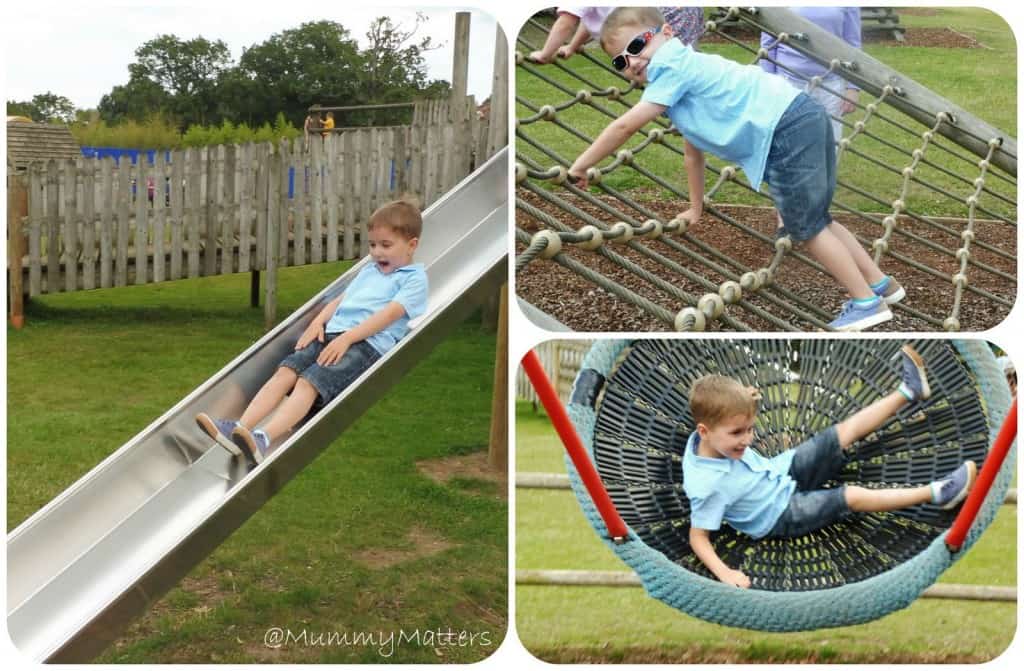 I didn't get around to taking photographs inside when we ventured into the soft play but it was immense and he loved it. I have taken quite a few videos of our day so I will get around to sharing them once I have had a chance to make them into a movie.
It was lovely to spend quality time alone with my boy and it's something that we try to do regularly with our Beans to maintain the closeness and make them feel special. How often do you spend quality time with your children?