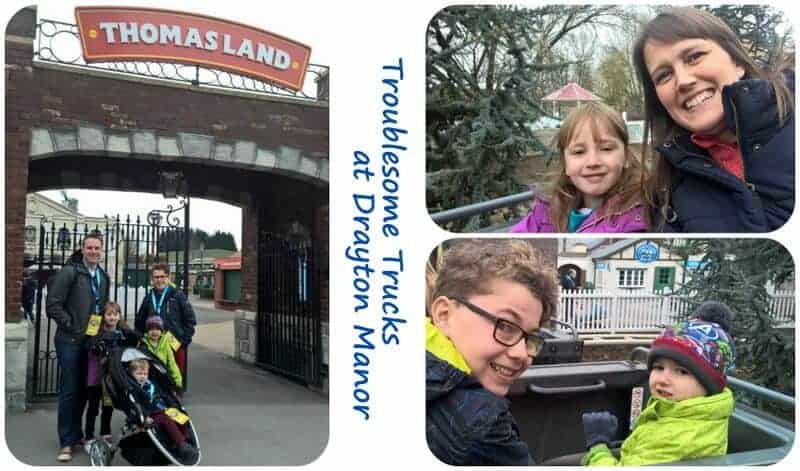 When the VIP Beans visited Thomas Land and Drayton Manor
It was a cold but bright morning as the Beans arrived on the Island of Sodor at Thomas Land in Drayton Manor, they had been invited as special guests of Sir Topham Hat along with other blogger families. Naturally all of the engines were excited to meet their VIPs and show off their skills and make sure their guests had the best day possible.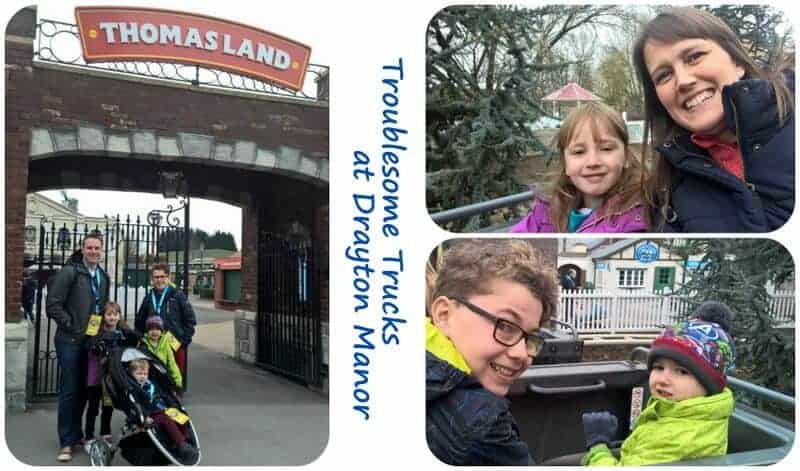 The Beans had been excitedly talking about how they would be giving the Troublesome Trucks a run for their money when they arrived and they sure did. As VIPs we were allowed to visit Sodor an hour before it opened to the rest of the day's visitors so this gave us ample time to try out the rides without having to wait in a queue. On our previous visits, Little Bean had been too frightened to ride the Troublesome Trucks but this time with her brothers by her side she was going to show them they couldn't scare her. Little Bean screamed with excitement as she whizzed and whooped her way around the twisting, turning tracks. In fact, when the Troublesome Trucks pulled into the station and her brothers declared "again, again" Little Bean joined in their chorus and they continued to return another 12 times throughout the day. By the end of their visit, they had become firm friends with those Troublesome Trucks and vowed to be back to visit soon.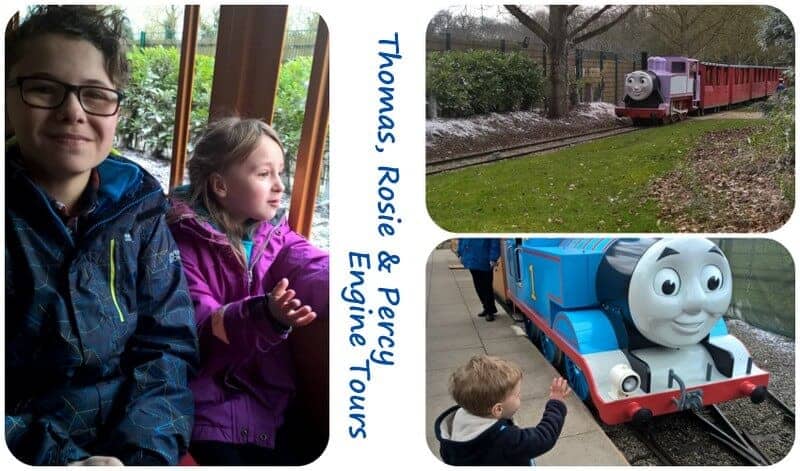 As for Jelly Bean, there was only one engine he was keen to visit first when he arrived on Sodor at Thomas Land and of course, it had to be the little blue engine himself, Thomas! Jelly Bean watches, reads and plays with Thomas every single day at home so to see him properly and ride behind Thomas in Clarabel was just the perfect start to his day. Rosie had heard that we were on our way and wheeshed as fast as she could to catch a glimpse of us before we arrived at the end of the line and Farmer McColl's Farm where we popped over to see Terence at his driving school. Little Bean was excited to see Rosie too, well she is lilac afterall!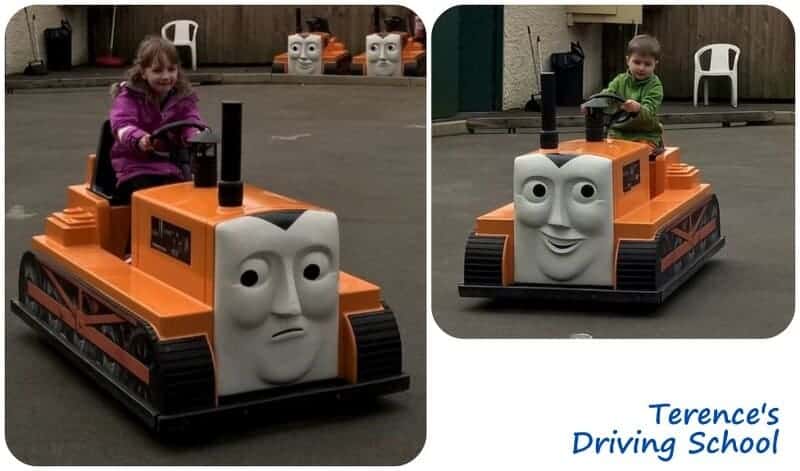 Little Bean and Beanie Boy were feeling confident about their driving skills but as you can see from Terence's face, he was a little nervous when Little Bean made a sharp turn. He breathed a sigh of relief with slow and steady Beanie Boy at the helm. It was whilst the Beans were driving Terence around the bend that Daddy and Jelly Bean popped into the Discover Thomas & Friends Exhibition – any train enthusiast's dream discovery. The train set is the original set used in the Thomas & Friends TV series.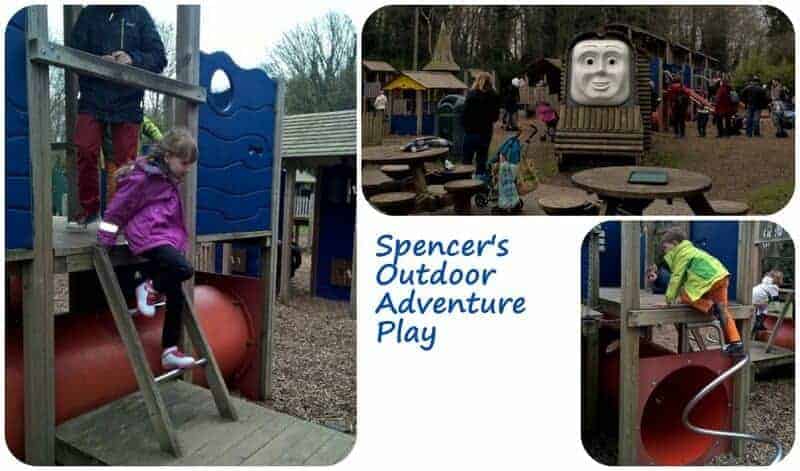 The Beans decided to walk back to Thomas Land via Spencer's Outdoor Adventure Play which gave Mummy and Daddy a little time to rest their weary feet.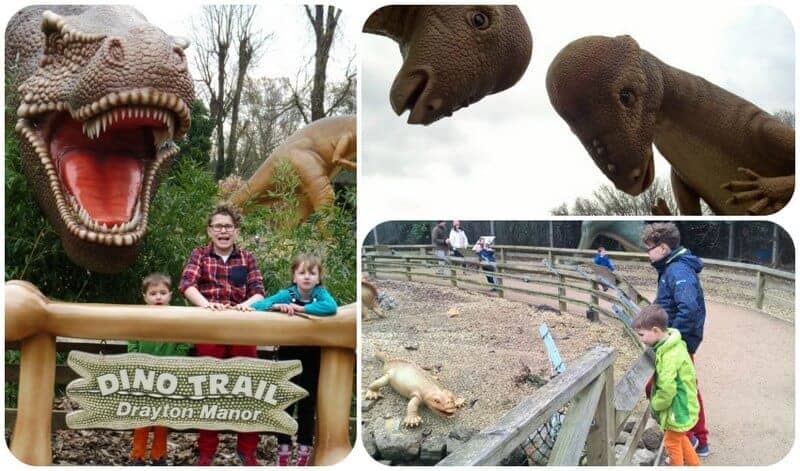 Next up it was time to tackle the Dino Trail at Drayton Manor. Jelly Bean excitedly told me it was "just like my Dinos & Discoveries DVD" and said "me not scared". Although he was a little tentative as he stepped in front of the wide open jaws of the T-Rex!!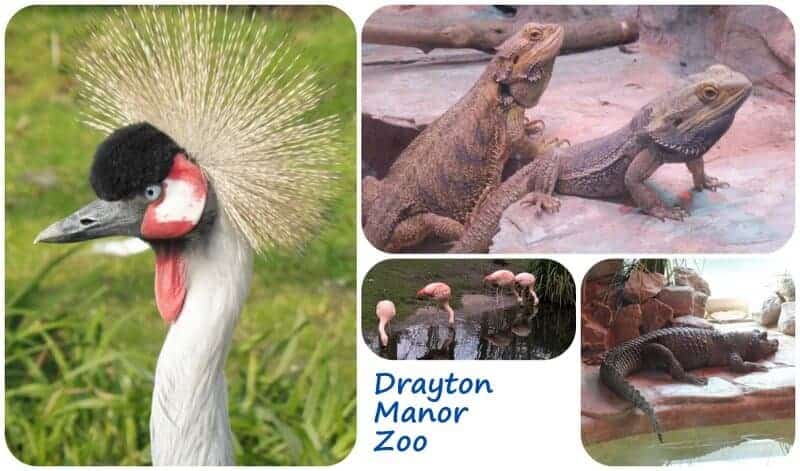 Just outside of Sodor before you arrive back at Drayton Manor the Beans ran around the Zoo seeing some of their favourite animals like the Black Panthers, the Lynx, Tigers, Monkeys  and the Reptile House. Perhaps it was because we had arrived early, I'm not sure but the animals were all very alert and keen to amuse their spectators.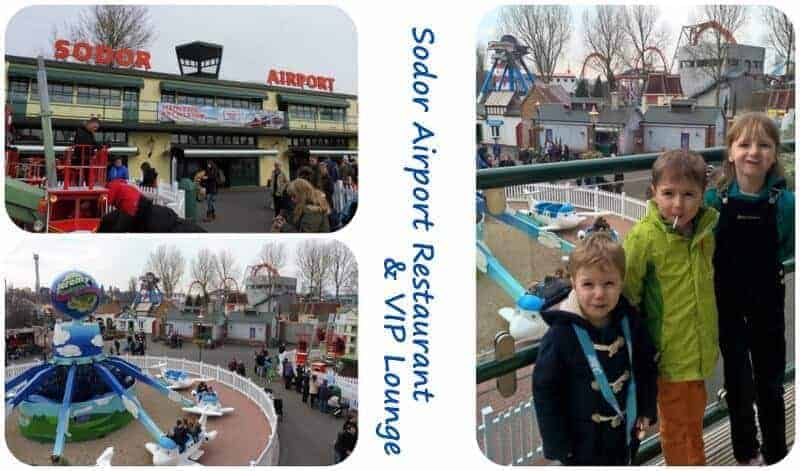 Before long the calls of Sodor Airport and refreshments in the VIP Lounge had us hot-footing it back into Thomas Land. Upstairs the Beans discovered a series of five themed rooms capable of holding 10 to 20 people for parties and true VIP treatment. We had the chance to catch up with blogger friends new and old as well as the chance to survey Thomas Land from a the perfect viewpoint. It was here on the balcony that we formulated our next plan of action for the day . . .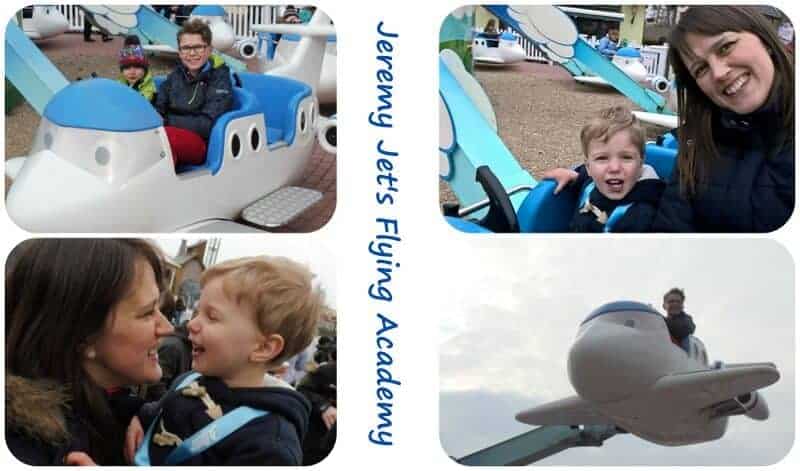 Curly had been too big to ride Terence so he and Beanie Boy took to the air with Jeremy Jet's Flying Academy, they were both true naturals and took to the skies with ease. They made it look so simple that Mummy and Jelly Bean thought perhaps they could try too, Jeremy gave Jelly Bean the final rush of confidence he needed to get behind the controls and he loved it – thought he did comment "it's a bit windy up here".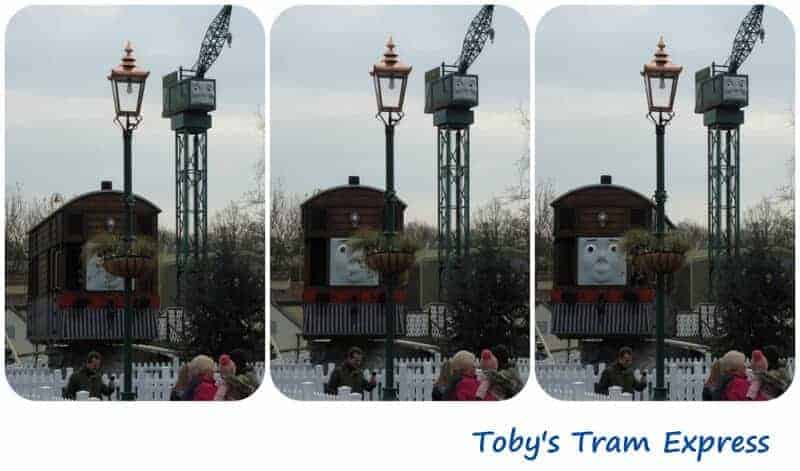 With our feet back on firm ground we couldn't help but notice that Toby was trying to play hide and seek with us, as you can imagine Cranky was un-impressed by the silly little engine. Toby's playfulness appealed to the Beans and without so much as a goodbye, Curly, Little Bean, Beanie Boy and Daddy were boarding Toby's Tram Express for a wild ride that would leave their heads and tummies spinning making them a very giggly little bunch.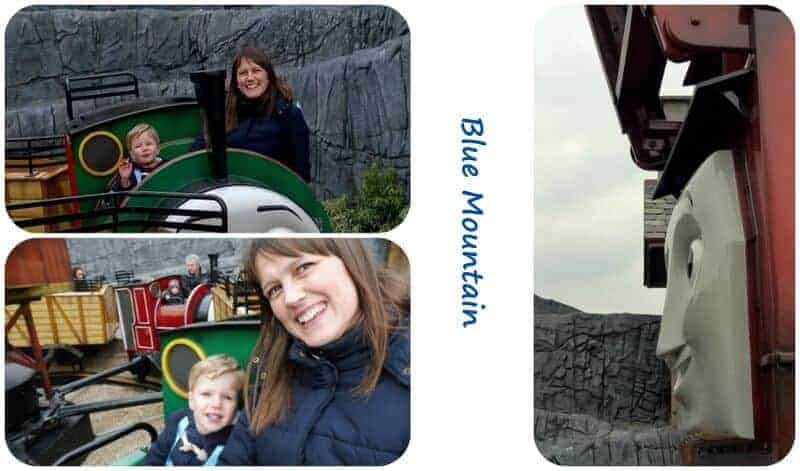 Jelly Bean had spotted Blue Mountain and was keen to say hello to Merrick, Rheneas, Skarloey, Peter Sam and Sir Handel who were really pulling in the young riders, screams and whoops of delight could be heard all around.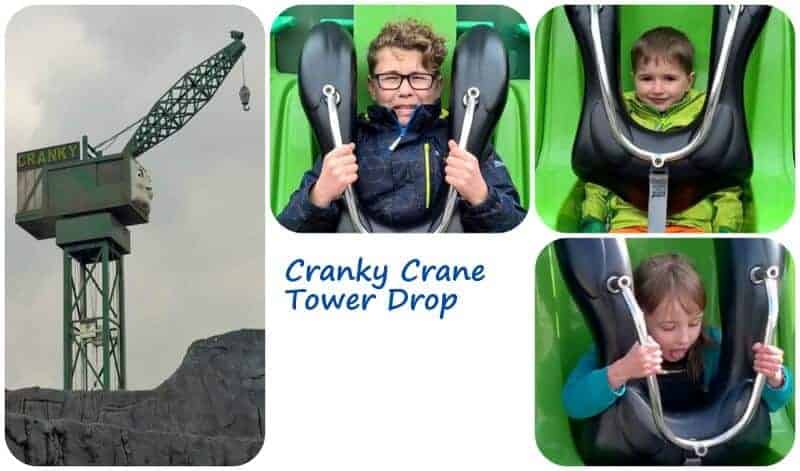 Cranky had heard that the Beans were taking Sodor by storm and invited them to put him to the test, I think he thought he would be able to scare Little Bean and Beanie Boy but instead he had them giggling with joy. Curly had told them to close their eyes as they reached the top, so of course they did as their big brother told them and loved it all the more and took on Cranky Crane's Tower Drop another five times throughout the day.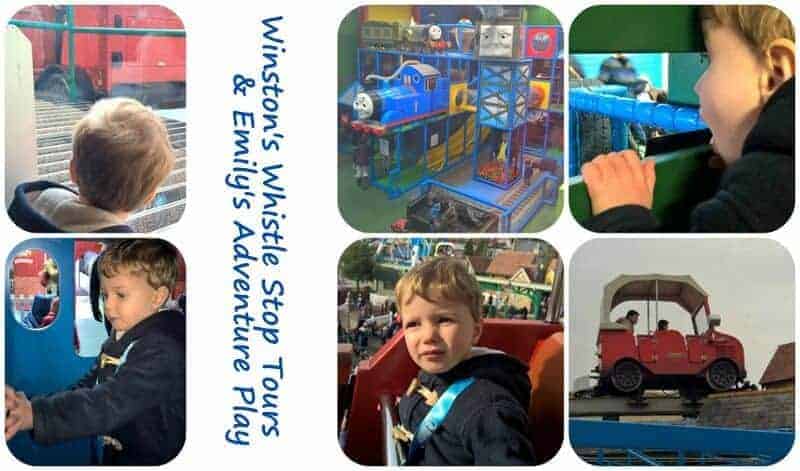 Unfortunately Rocking Bulstrode was feeling a bit under the weather and was having a rest so next on our Sodor journey was Winston's Whistle Stop Tours. There were lots of eager riders waiting to see Winston so it took around 30 minutes before we could start our tour but thankfully Jelly Bean didn't mind one bit, he was too busy checking out Emily's Adventure Play and telling me excitedly about his favourite Sodor adventures so far. Bertie Bus, Diesel's Locomotive Mayhem, Lady's Carousel and Blue Mountain were top of his list. He told me he didn't want to go on Sodor's Classic Cars again because he was sure one of the cow's in the shed trumped?! When the time came to board Winston, Jelly Bean looked out over Thomas Land like a King would survey his Country, he was truly King of the rails!!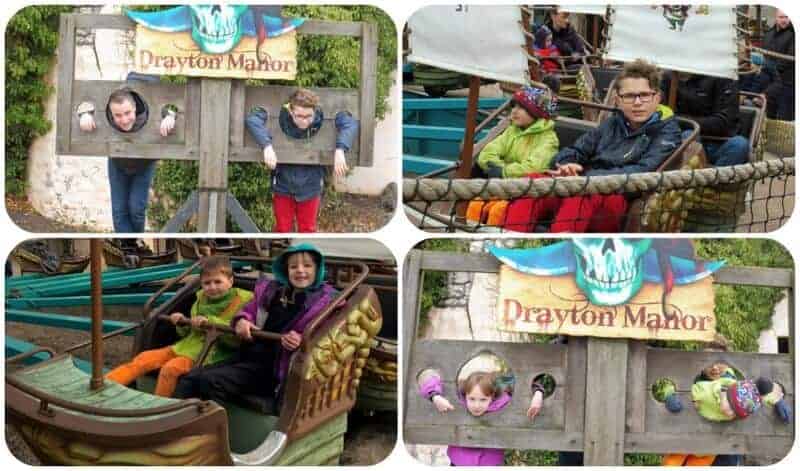 To our horror as we left Winston behind we discovered that Daddy and the Beans had been taken hostage by the Pirates of Drayton Manor so we felt it was our duty to help them escape. Whilst Jelly Bean distracted the Pirates, they found the Jolly Buccaneer boats to hasten their departure.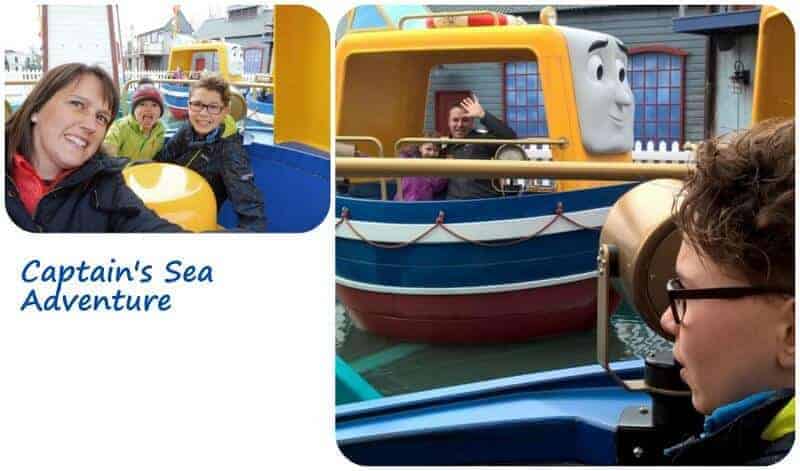 With their sea legs steady we all ran aboard Captain's Sea Adventure to land safely back on Sodor but boy was a whirlwind that was. Daddy and Little Bean only just made it onto Captain with seconds to spare.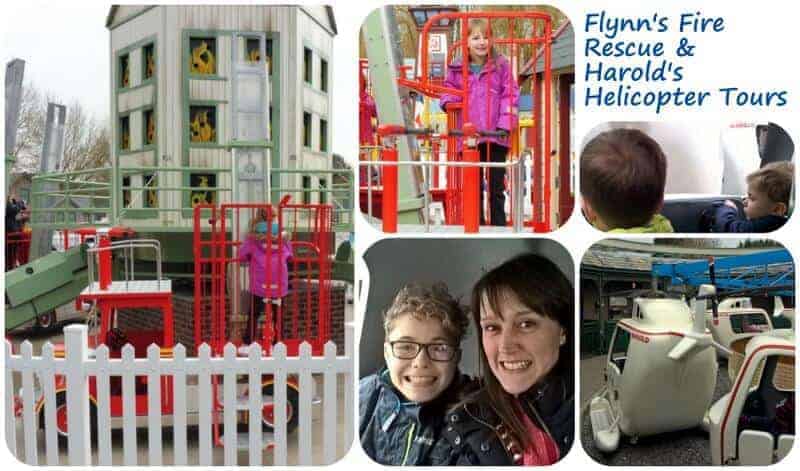 As the clocks were signalling the end of our time on Sodor the boy's decided they wanted to take to the air for once last time on Harold's Helicopter Tours leaving Daddy and Little Bean to put out fire's with Flynn's Fire Rescue. We really couldn't have asked for more from our day, the engine's all put on a great performance and made our day so special. The Bean's are still enthusiastically talking about our adventures a week later so let's hope we made a similar impression on Thomas Land and our favourite engines.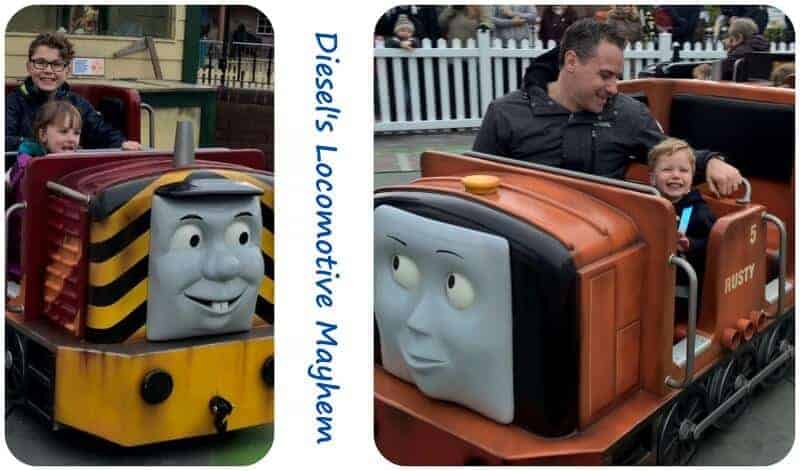 What's so great about Drayton Manor and Thomas Land?
Drayton Manor and Thomas Land are the perfect family day out no matter what age yourchildren. With four children from 3 to 14 years it can be difficult to find something which suits all their expectations and interests but at Drayton Manor and Thomas Land, there really is something for everyone and each visit can be completely different to the last.
At Drayton Manor you can see each year that improvements are being made with new rides being added, facilities being updated with families in mind. It's the little things like the Children's Lunchboxes for £3.95 which make you grateful they aren't trying to rip you off like so many similar places do. Even in the Zoo there are new enclosures being built, I can't wait to see the Tamarin Trail which opens just before Easter and new animals being born, it's a place of growth and evolution.
On the day we visited, Drayton Manor wasn't fully open (it open's on 12th March) so we worried that Curly might find it all a bit too babyish but he came away saying he'd had an "absolutely wicked day" and that's pretty good as far as we can tell for 'teen speak'. I think you can see the picture speak for themselves, this was not our first visit to Drayton Manor and it certainly won't be our last.
DISCLAIMER: We were given free entry to the park in exchange for our honest account of our day. We are competing against other bloggers for the largest reach and social shares/engagement for the chance to be Drayton Manor/Thomas Land Ambassadors for 2016. All words, images and opinions are my own and may not be copied without my permission.