Unique Design Ideas That Will Make Your Living Room More Comfortable And Cosy
The living room is the most important part of any home. It is a place where you get to relax and have a break after a hard day at work, and where you hang out and chill with your friends and family. While many people don't think that it takes much imagination to make their living room more comfortable, several things can be done to improve this area. The following design ideas will help you create a living room that looks great and feels even better.
Use unique pieces of furniture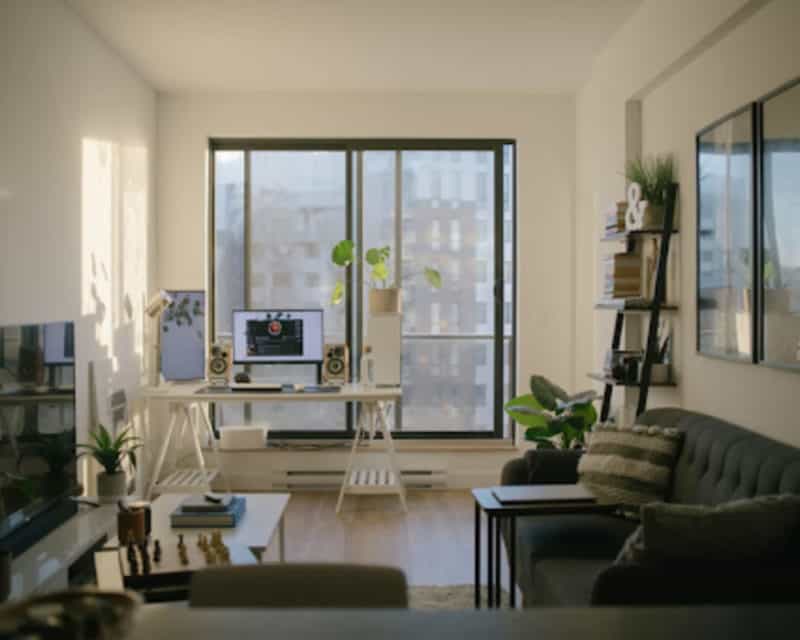 While many people use couches, tables, and chairs when decorating their living rooms, the truth is that you don't have to limit yourself to these types of furniture pieces. Some truly unique options can help improve this area by making it look more appealing than ever before. For instance, you may consider a couch alternative such as a bubble chair or floor cushions. While such pieces might seem unconventional at first, they add character and charm to any space in which they are placed.
Another great example of an innovative design idea for your living room is using a hammock as a hanging bed. You should never be afraid to experiment when designing your living room because something completely unexpected could end up being your ultimate favourite.
Add exotic plants to your living room
Plants are very soothing to the eyes. So, if you want to add some liveliness to your living room while also making it feel more comfortable and cosy, then you should consider buying some exotic plants. There are all sorts of exotic plants in garden shops these days, while the most popular indoor options are eucalyptus, bamboo, and lavender. So, simply choose the ones that fit best with the interior design scheme of your living room.
You can also occasionally buy or grow flowers in different bright colours and place them in a vase on top of an end table close to an armchair. This will add a bit of liveliness to your living room and will also encourage people who come over for a visit to feel more relaxed.
Put a big mirror on your wall
Mirrors are very important when decorating a room because they help bounce light around the space. So, it's no wonder why so many people put them up in their living rooms. However, if you want to make your living room more comfortable and cosy, then you should try putting antique large mirrors on the wall.  Not only will this create an optical illusion that makes your room look bigger than it is, but it will also reflect the light coming through the window which makes this area feel much warmer.
You may also consider hanging a big mirror above the fireplace which will give this area a completely different look and feel. Do your research and find a mirror with character rather than a run-of-the-mill High Street mirror – we found Antiques Boutique which is an awesome site bringing together antiques, art, vintage and decorative items all in one place.
Hang some art
There are several options available when it comes to choosing artwork for this space, but there are two that stand out because they will help you achieve the overall look that you want. For instance, if you want your living room to have a rustic vibe, then you should consider hanging vintage maps or black-and-white photography prints on the wall. This is one of the best design ideas in terms of adding cosiness to your living room because these items come from another era which makes them seem very different in comparison with most modern design schemes.
On the other hand, if you want to make your living room more modern, then you should consider hanging abstract art.
Add a chaise lounge to your living room
While you don't necessarily have to add a chaise lounge to your living room, this design idea could transform this space into one that is more comfortable and cosy than ever before. So, if you can afford it then you should not hesitate for even a second.
A chaise lounge enables people to take naps whenever they want (which is why many people like them so much) and such a piece of furniture makes any room feel soft and relaxed. Moreover, it goes very well with couches and other types of furniture pieces that are usually found in living rooms.
There are many design ideas when it comes to decorating your living room because this space can be altered in several ways. A lot of people have trouble figuring out how to make an interior space look like it was designed by professionals because they don't know exactly what steps to take to do so. However, these ideas will help make your living room feel like home and they all enable people who come for a visit to feel relaxed and comfortable in this space.