How To Choose An Ottoman: 7 Things To Consider
All furniture items have a utilitarian value. An ottoman is no exception. It serves as a comfortable footrest in front of a settee or chair, though you can use it as a coffee table. Ottomans in a living room or parlour are typical, but they are also décor-friendly in family rooms or any other room where you want to put your feet up.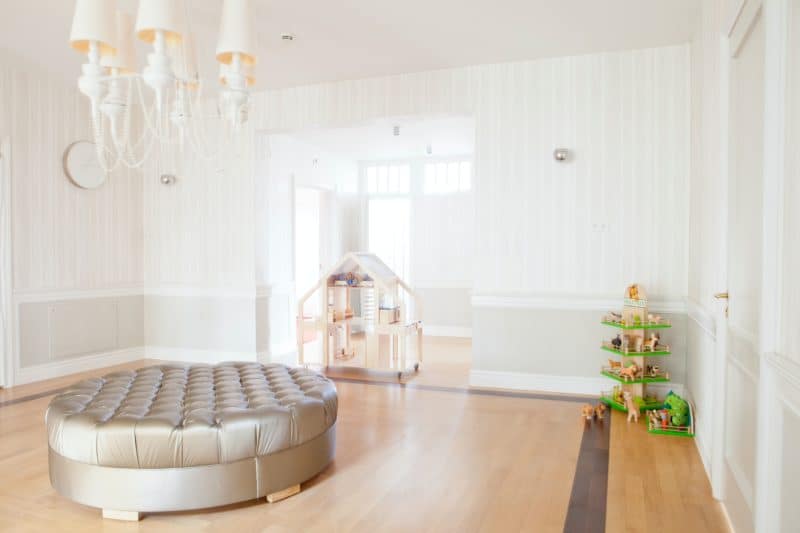 Ottomans are an appealing addition to your home. This upholstered and overstuffed seat is usually without a back and serves as a footstool. You can also place an ottoman next to a TV stand for storage and functional reasons. Here is everything you need to know about Ottomans.
Think About The Ottoman Function
Your ottoman's chief goal is to provide a place where you can put up your feet comfortably. It is understandable to look for self-indulgent options for your feet after a long and tiring day. But an ottoman is more than a piece of aesthetic furniture.
You can use ottomans as extra seating when you run out of seats in your lounge area. Depending on its size, an ottoman can serve as a coffee table. Consider potential uses when choosing an ottoman for your living room. The room's dimensions may also help you rethink an ottoman's functional and aesthetic benefits.
Consider Ottoman Shapes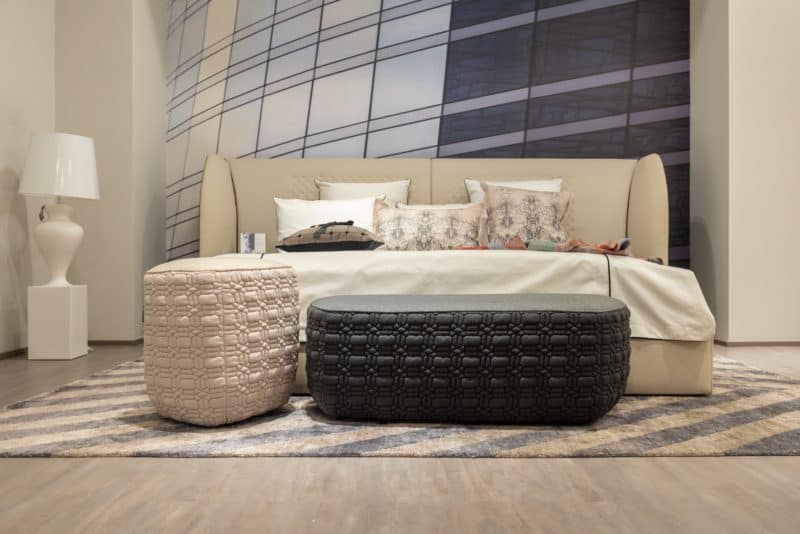 Figure out certain factors when picking the right ottoman for your living room. Think about what you want to use the ottoman for, and then shop for the ideal shape that would suit your space. Ottomans come in various shapes that make them look relaxed and presentable in your living room.
Square and cube-shaped ottomans are most suitable for living rooms. Make them a central feature to help you plan out your home space layout. Square ottomans supplement the look of the room's furniture. Round ottomans provide comfort and versatility, i.e., adding depth and dimension in a small frame. Use your room management skills to distribute square and cube ottomans together in your living room. Get a table runner to give them a unified look. Take into consideration rectangular ottomans for your bedroom and hallway, as they have the perfect length to go at the end of a double bed.
Choose The Right Materials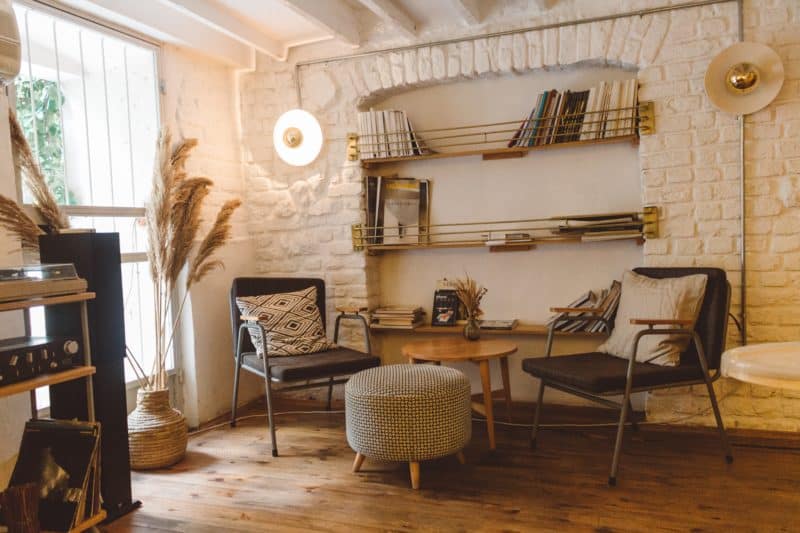 Your ottoman's fabric texture can put up a defining look. Pick a fabric that is versatile for multiple uses. Opt for darker colours to prevent it from getting dirty quickly. Here are the fabric ottoman options to choose from:
Microfiber
Select a bright-looking microfiber ottoman to create attention in your room. Inexpensive fabric ottomans provide appealing slipcovers to a coordinated look for your ottoman.
Suede
Suede is a lush ottoman material with a unique texture and feels that no other material can match. Suede gives a fresh appeal when brushed. If you have pets and children at home, consider getting acrylic materials for fabric cover to avoid permanent damage.
Leather
Leather ottomans are durable, long-lasting, and easy to clean. They are more resistant to tearing and staining. Leather has a soft and responsive feel, making it a comfortable furniture cover. Choose a black-leather ottoman to fill an ample space. A beige leather cocktail ottoman looks good in a small room.
Pick Contrasting Colors
Your gorgeous velvet sofas may look attention-seeking. But you can add a similar vibe to your living room by getting a brightly coloured ottoman. Ottomans are cheaper than a sofa. So, you can use them by adding a dash of colour to counterbalance your neutral-looking sofas.
Consider choosing a bold primary colour and offset it with less fabric and more frames. A wooden frame piece on your ottoman will help bring a sense of warmth to your living interiors.
Think It Over For Spare Bedroom Storage
If your bedroom has a cramped look, consider adding an ottoman at the end of your bed for extra storage space. Placing an ottoman will reduce overcrowding of your bed and bedroom storage units.
A storage ottoman that opens is also a great way to put in your magazines and remote controls. An ottoman is a multitasker in a living room because of its multipurpose nature. If you ever require extra space in your room, turn to an ottoman for the space benefit.
Deliberate On The Size And Quantity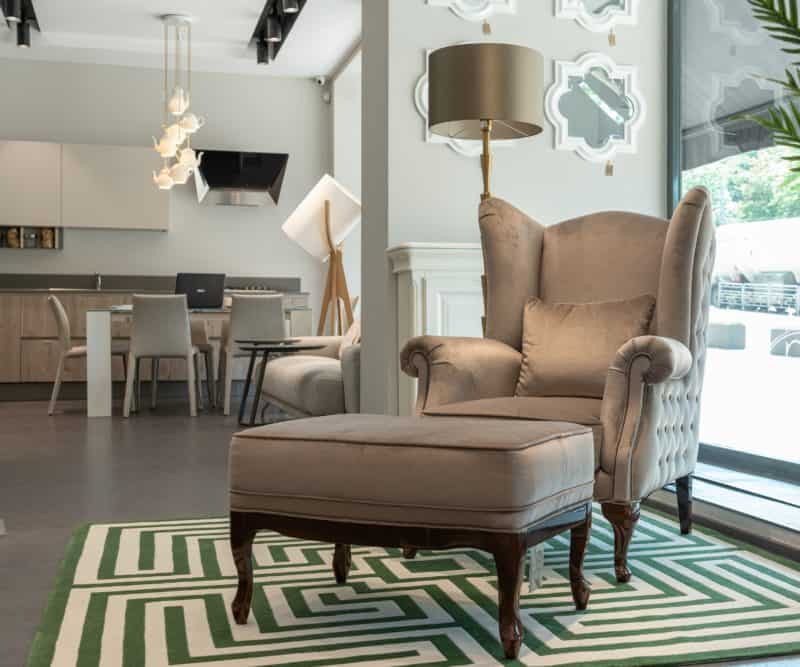 A single ottoman makes your living room pleasing, whereas adding a longer rectangular one is a good fit for an L-shaped room. The rectangular-shaped ottoman needs plenty of space, which may be apt for big-sized flooring plans. It is wise to go for two rectangular ottomans when planning your décor and flooring needs.
You will need ample practical space for an L-shaped ottoman to work as a coffee table. Opt for 30 to 45cm of space between your sofa and chair to avoid making your space look cluttered and cramped. Consider your free space requirement in your living room before deciding on the rectangular ottoman's number.
Use It As A Showpiece
Ottomans are becoming your living room's focal point with their attention-grabbing look. The ottoman's upholstery options, such as tufted fabrics to rich textiles, can give a smart, casual, rustic, or extravagant look in a modern setting.
An ottoman fits the role of a showstopper. It is as comfortable to lounge on as the adjoining furniture. Browse home décor magazines or surf the internet for ottoman inspiration tips.
The Bottom Line
Just like other furniture, your choice of colour, style, and shape will help you buy an upmarket ottoman piece. Keep experimenting with different combinations to get your wished-for ottoman look. They can replace your sofa if you have a small living room. This unique accent piece has the potential to create something special in your home.