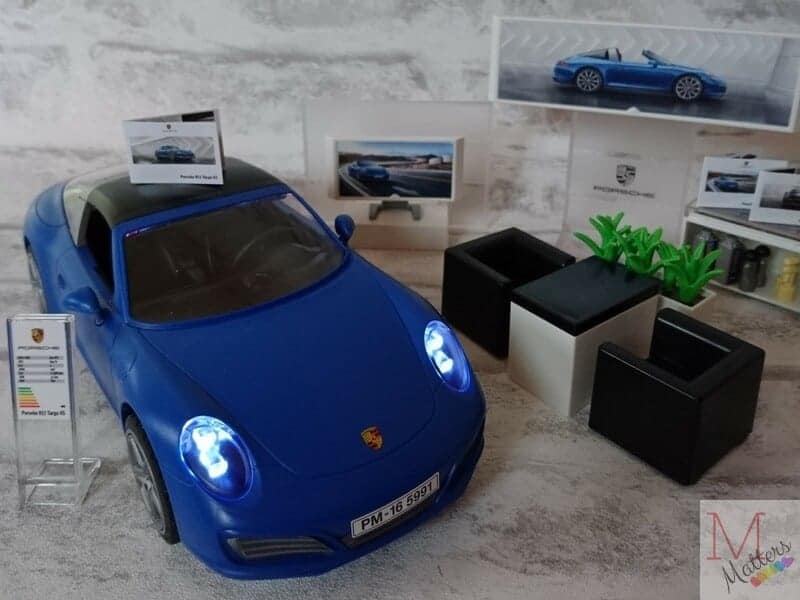 Unboxing the Playmobil Porsche 911 Targa 4S
It's that time again where we get to open a surprise box from Playmobil, a top manufacturer within preschool toys as part of our role as Playmobil Playologists. With Little Bean out with friends and Jelly Bean asleep in bed, the baton was passed on to Beanie Boy with the help of big brother Curly to open the box and find the joys waiting within.
Playmobil Porsche 911 Targa 4S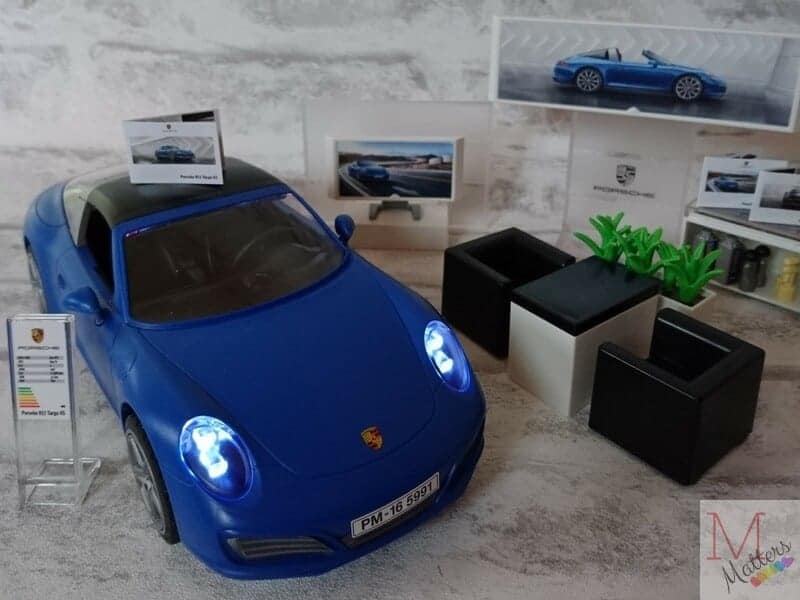 The Playmobil Porsche 911 Targa 4S playset features the bright blue sports car with a removable middle roof which can then be stored on the backbench of the car. It has working headlights, rear lights and dashboard at the push of a button the base with auto power-off function and requires batteries (not included). The front seat has space for two figures with space for two junior-sized figures in the back (if the roof isn't stored there).
Porsche Showroom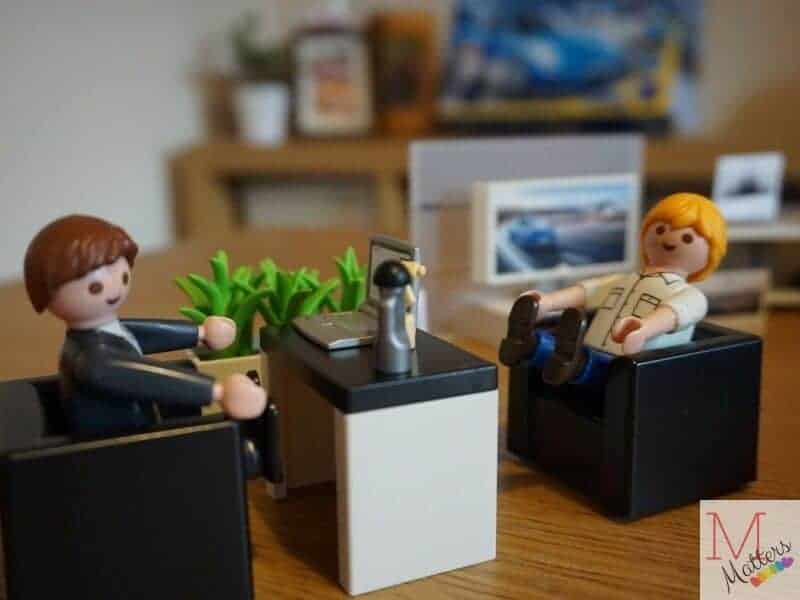 Hubby and I actually love this playset, we both used to work in the Motor Trade so having a mini showroom feels like home to us. The playset includes showroom furniture, TV and accessories, a sales data sheet with vehicle technical information which stands in the plinth next to the Playmobil Porsche plus three Porsche mini-magazines.
Role Play Fun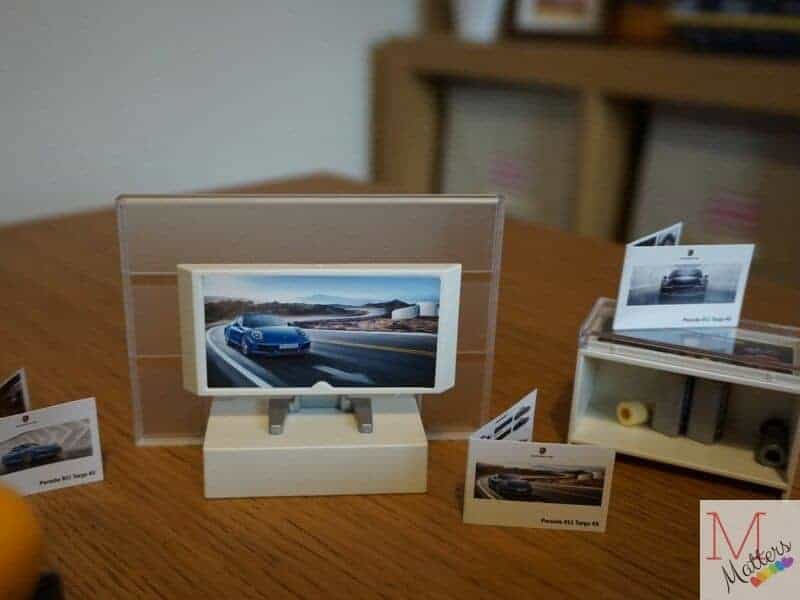 The accessories are very true to a dealer showroom with the big flatscreen TV and large planters to add a touch of greenery. We love the little bottles of oil and spray bottles too, they all add that real feel to the playset to encourage fun role play for preschoolers and beyond.
The thing that I love about being a Playmobil Playologist is seeing each of the Beans interacting with the sets. I am a firm believer that you should allow all children to play with all toys regardless of their gender. I was just as happy for the boys to play with a pushchair and doll as I was for my daughter to play with toys cars. So over the past week, since the Playmobil Porsche playset arrived, I have left it set up in the lounge and at different times during the week, I have found all four (yes and the teen!) playing with it either by themselves or with one or other of their siblings. I have found Marvel figures driving it, the Trolls and even Elsa taking a look around. I can't find the Salesman or the customer and the laptop so I can only assume that they are still out on a test drive.
DISCLAIMER: We were sent the above playset for the purpose of this post in our role as #PlaymobilPlayologist. All words, images, video and opinions are my own and may not be copied without my permission. I have not been instructed what to write.