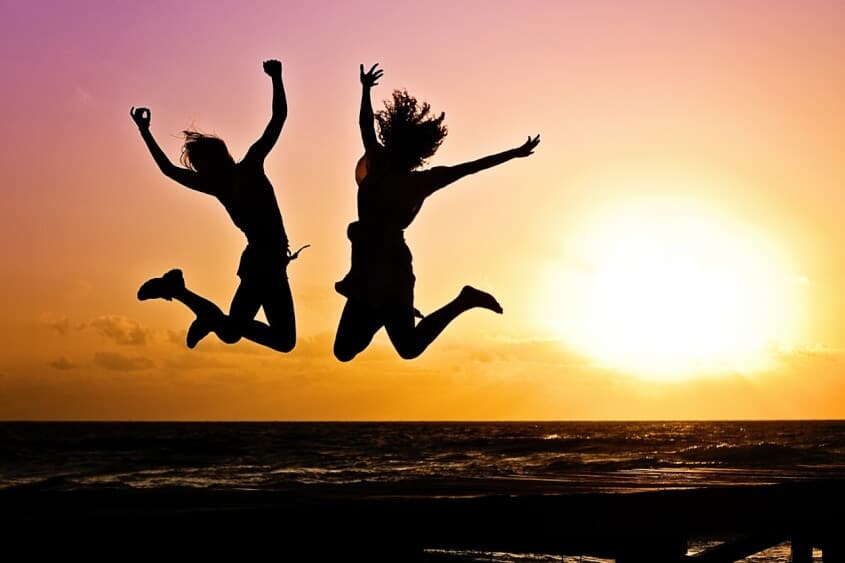 10 things which make me happy . . .
Sometimes in life it's easy to get bogged down by all the mundane adult stuff and some days I really don't want to do adult but as children that's all we want isn't it, to be a grown-up and be able to do whatever we want to do, whenever we want to do it. If only we could go back and tell our child-selves to slow down and enjoy childhood whilst it lasts.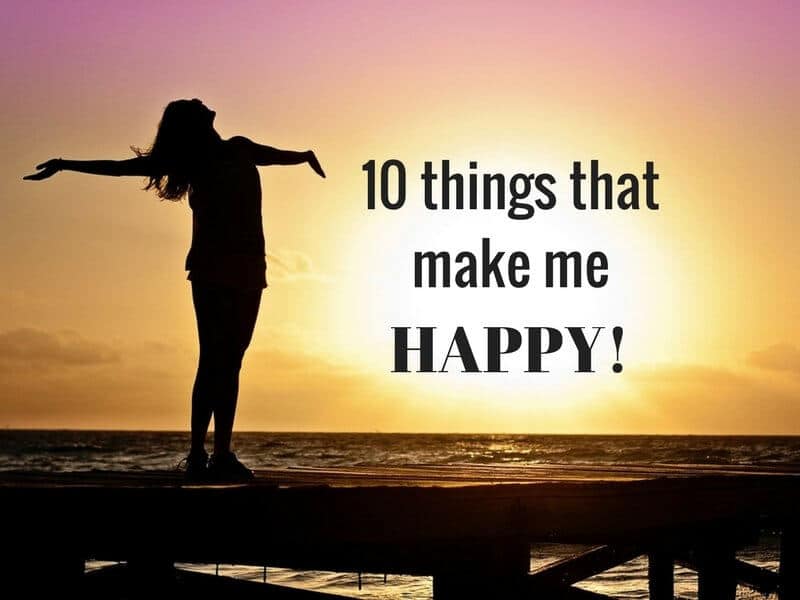 I have been tagged by Jaymee over at The Mum Diaries to look on the bright side of life and tell you all about the 10 things which make me happy, so here goes . . .
1.

My Beans (my children for any new Mummy Matters readers)
I may need someone to remind me at the school gates that I did put them here in the number 1 spot because there are definitely lots of mornings where they don't make me very happy but for all their fighting, back-chat and awkwardness, they are still my babies and I will love them until the end of time. Each one has their own unique personality, their own challenges and their own determination and they make me proud. They all work hard and in the right frame of mind, can be very loving and caring. It melts my heart to see them being kind to each other when one of them is down or hurt, that's when I know that they love each other really.
2.

My Family
My Husband and my Mum especially are very supportive of me and our family as a whole. I love the opportunity to spend time with each of them alone to reconnect and have fun. Without them, I would easily fall apart, for they are the ones who keep me sane.
3. 

Photography
I have had a keen interest in photography since I was a child. I love the ability to capture a moment in time, a smile, laughter, scenery or an event. With the evolution of the digital age, I love that I can look back through my photographs whenever I want without having to go searching for an old album in the garage.
4.

Camping
Now it's not something that we get to do all year round but I look forward to it every Summer. I love pitching the tent and setting it up, I love being outdoors in the fresh air, sitting back in a chair with a cold lager watching the children run around with new friends. I don't love it quite so much when it's raining but hey, you can't have everything.
5.

Sunshine
Nothing lifts your spirits like waking up in the morning to see the sun shining brightly, it immediately fills the day with possibilities. I love it when the warmer days come and I can plan outdoor activities with the Beans after school, it feels like we have had a day out even if it's just for an hour or two.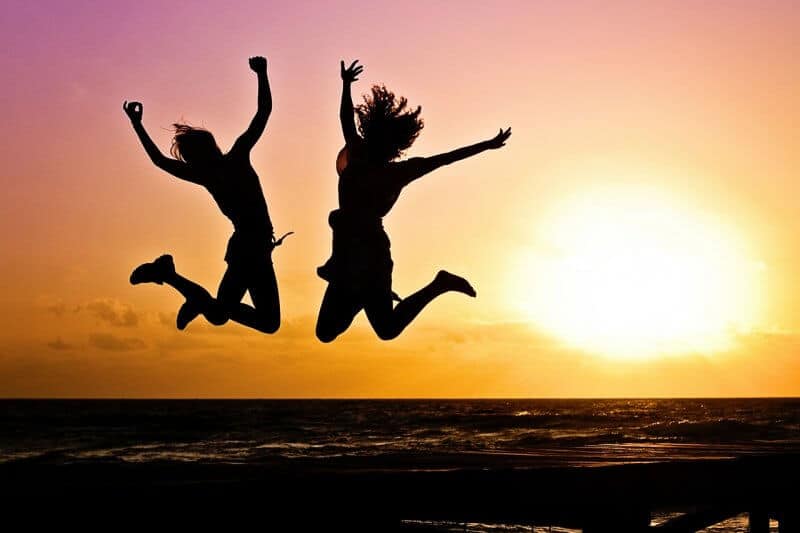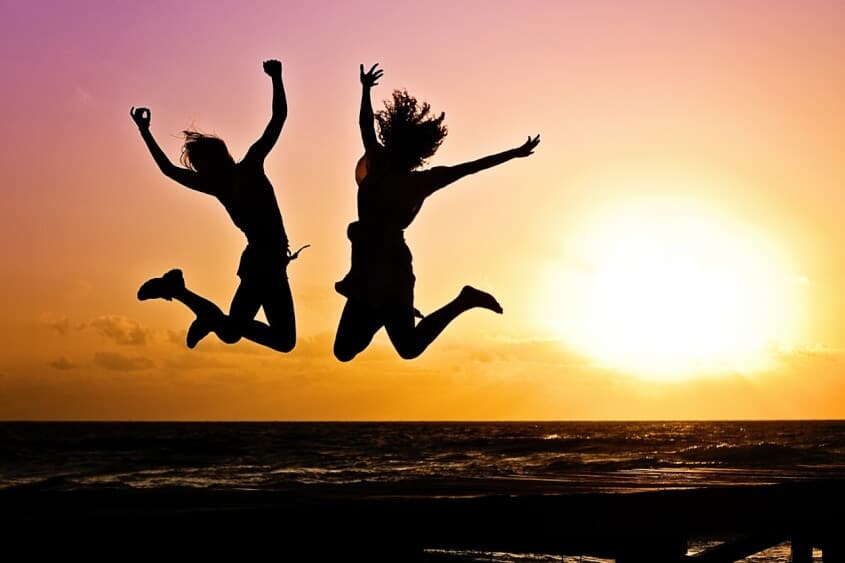 6. Being beside the sea
I used to live close to the beach and always loved to go for a walk along the seafront. You don't realise just how much you loved it until you moved away but during the holiday season, I always find myself being pulled to the seaside so I can hear the water lapping the shore, dip my toes in the freezing cold sea and collect shells with the Beans.
7.

Dancing
In my days before motherhood, I could often be found in a nightclub where I could lose myself in the music. I love to dance and just let my hair down. These days my dancing is generally restricted to dancing in the kitchen with the Beans or the odd night out but it still makes me as happy now as it has always done.
8.

Crafting
I consider myself to be quite a creative person so I love to draw, make jewellery, do some sewing, knitting and crochet. In fact, I love to do just about any craft if I have the time to do it. I always find crafting very therapeutic and is perhaps one of the only times that I relax – well unless I'm in a spa but that's the whole point of a spa isn't it?
9. Giving to others
I love making someone else feel special whether that is giving them a hug, a big piece of chocolate cake or a gift. It makes me happy to know that I have made someone else happy, even if it's just for a short time. I hate to see people sad or on hard times, after all, everyone deserves happiness right?
10.

Being pampered
It doesn't happen often as I'm not very good at giving time to myself but I really do love some pampering. Anything from a blissful back massage to a facial or hair cut and if I'm super lucky, a day at a Spa.
Handing over to #UKMumSquad
So now I have told you all about what makes me happy I am going to hand the baton over to my fellow #UKMumSquad lovelies to tell you more about what makes them happy. So without further ado, it gives me great pleasure to introduce you to . . .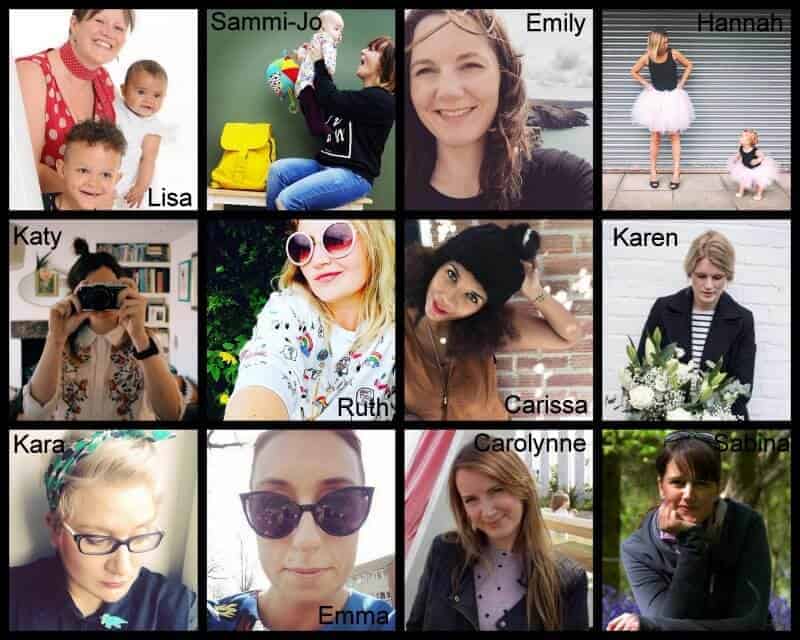 Carolynne at Mummy Endeavours is a Mum of four… identical twins, a tween and a troublesome teen! A bit disorganised and giggly but loves writing about her chaotic family life! She also has a fondness for clothes and make-up.
Ruth at Rock'n'Roller Baby is a Mummy, wife, daughter, (amazing) friend, actress, writer and blogger. Ruth lives in Norfolk and writes about all the fun things she and her family get up to and anything which pops into her mind!
Emma at The Joy of Five is a Mum of five with stories on life and parenthood spanning over twenty years! Emma started writing to document the highs, the lows and all the bits in between in the hope that be it a day out, a recipe, a parenting tip, or something from her ramblings would grab your attention or inspire you and have you coming back for more.
Kara at Innocent Charms Chats is Mummy to three beautiful children who love all things kitsch, vintage, fashion, interiors and sooooo much more. By day she is an Accounts Manager, by night she hopes to get sleep but her children have other ideas.
Karen at N4Mummy is a Mum and fashion buyer who through her blog is challenging herself to think beyond the latest high street trend; to practise being content with buying less but selecting well. N4Mummy is a blog for mums, by a mum who adores fashion but who is seeking to live a little more consciously.
Carissa at Little Likely Lads a mama to two gorgeous little likely lads and a beautiful stepdaughter. Carissa describes her blog as a life and style parenting blog, expect to see lots of mama and children style inspiration, plenty of family days out and family travel.
Katy at Modern Mummy is the proud mother of two little ladies, slave to Mabel the cat and looker-after of Cottontail and Christmas Pudding the rabbits. Modern Mummy is a personal blog about all the things Katy is passionate about; family, home, style, good food and travel mostly, but occasionally something which impresses, amuses or riles her.
Hannah at What Hannah Did Next started out blogging life as Mummy & The Beasties but just as her life has evolved to include three beautiful children, so too has her blog. Hannah works part-time as a nurse and loves writing, photography and helping to create videos.
Emily at Family Four Fun has 4 fun and lively children who inspire her to write about their lives & loves. Emily shares insights into raising a busy family in the capital; things to do, places to go, city-living, school-running, multi-tasking and trying to do it all with a sprinkle of style.
Sammi-Jo at Mother Freckle is a nearly 30-year-old mother of 2, wife to one who blogs when the feeling takes her. Honesty is absolute, swearing is optional although often part and parcel. Sammi-Jo has a solid love for cake, and sleep. Although the later is a distant memory.
Liska at New Mum Online is a stay home Mum to her gorgeous son and daughter, the apples of her eye. At New Mum Online Liska shares stories of their adventures and everything, they love along the way.